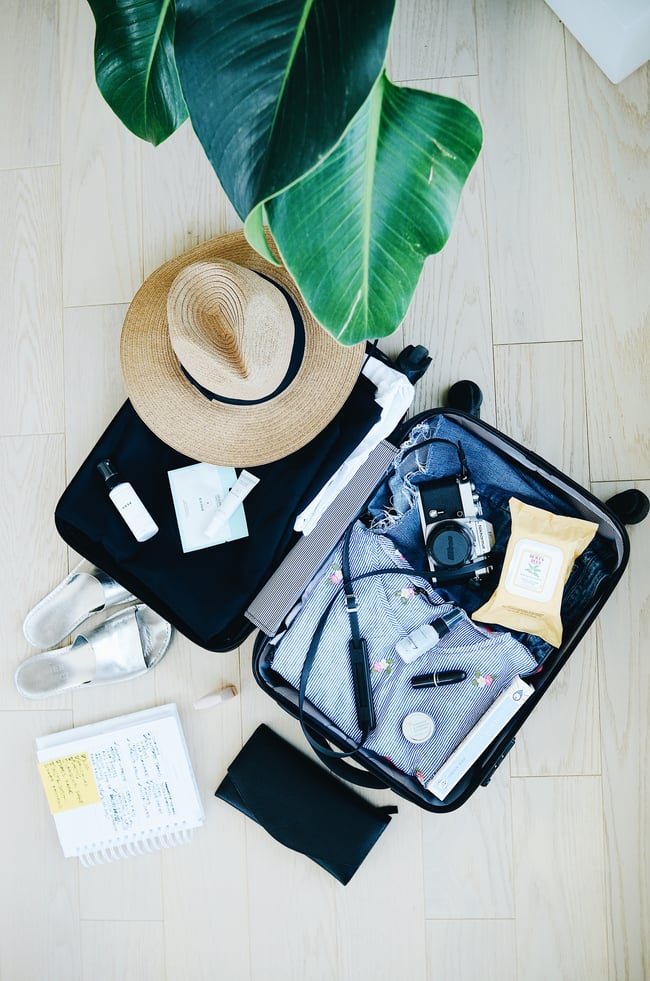 Get all of your packing questions answered in one spot. Are you a bit of an over-packer, waiting until the last minute to shove everything into a suitcase? Crossing your fingers it would all fit (and that you didn't forget anything) before rushing to the airport?

Not any more! After a handful of international trips, I learned (the hard way) how to pack ... and how not to pack. I'm putting all my go-to tips for packing right here to help you pack for all types of travel, whether you're leaving for just a week or heading out to volunteer for a semester.
Making A Packing List + Picking Your Luggage
Your first step is knowing the very basics — Hopefully, at this point, you know what country you're traveling to and how long you'll be gone. Knowing where you'll be in the world can help you determine what clothes you need (no need for a parka in the Caribbean, right)? and the length of your trip will help you know how much to pack. Once you know that, you can start on your packing list.
Make A Packing List
Our ILP volunteers are in luck. Before you leave, you'll get a Go-To Guide for your country that includes a packing list. We've done our best to put together a packing list with items most volunteers say they wish they would have packed, but as a general rule of thumb: if you love it and use it every day at home, you'll want to pack it with you.
With any packing list, you'll need to decide which things you'll use and which things you'll be okay without. Someone in my ILP group could not leave home without her slippers, so she packed them. But for me, that was completely irrelevant.
We also have a walkthrough of how to make a packing list if you'd rather make your own or use it to help you make sure you're packing things you'll need.
Picking Your Luggage
We'll get into the specifics more when you know if you're packing for a short or long trip, but in general, you'll need to pick the right kind of bag for your trip. We have a breakdown of the pros and cons of different luggage types; maybe a roller bag would be better than a duffle, or perhaps you should stick with fitting everything into a backpack.
Also, before you fly, make sure your suitcase is ready for your flight with these tips.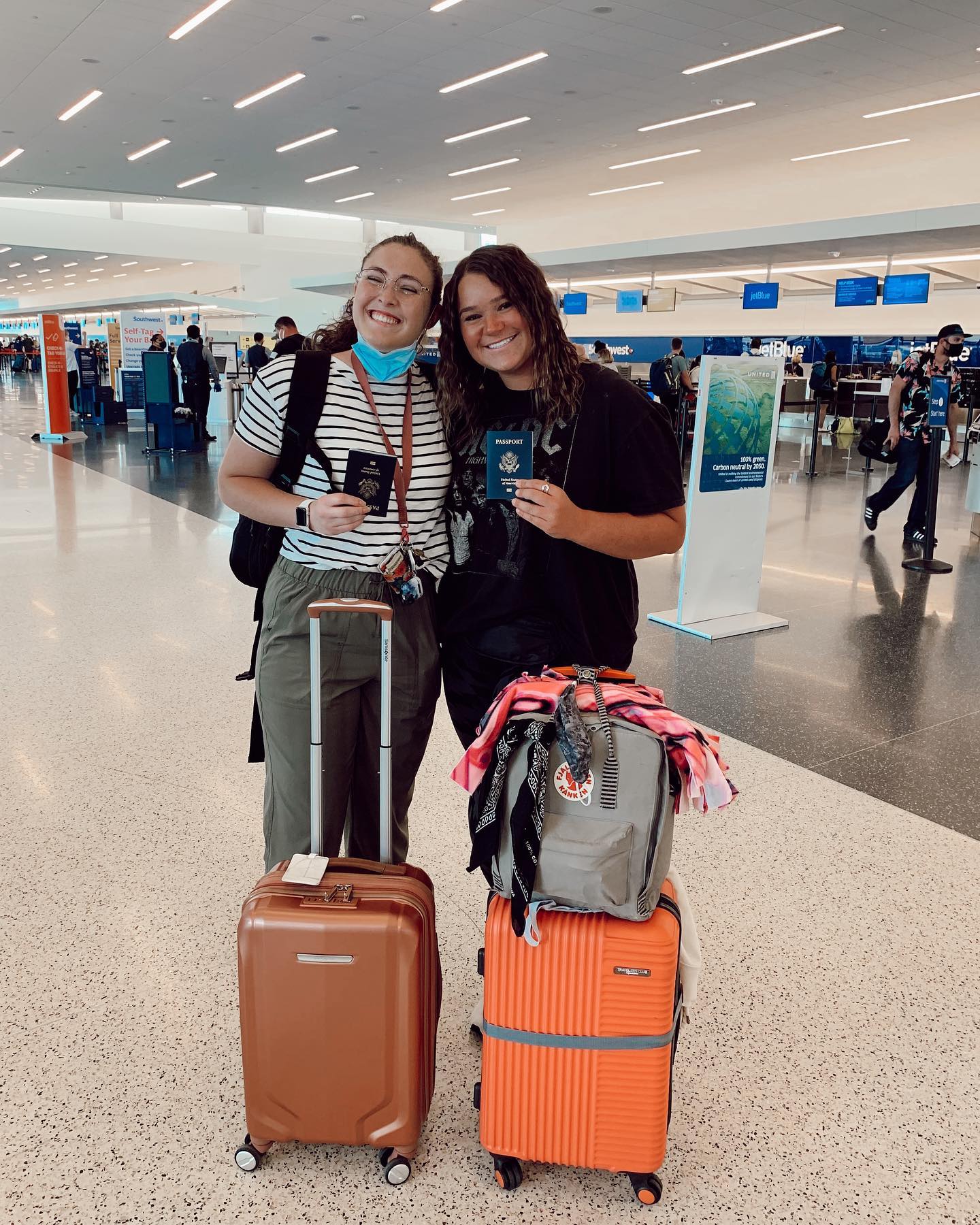 Packing For A Shorter Trip
For 1-3ish week-long adventures, the key is "minimalism". You're welcome to pack up four bags full of all of your things, but we're guessing you want to know how to fit everything into a carry-on or ways to pack for a two-week trip in a single backpack. You can't do that if you don't prioritize the essentials.
Your biggest goals will be to minimize your packing list (scale down 6 pairs of pants to just 3, including the pair you wear on the plane), and washing things to make a small number of clothes last for three weeks. You'll also want to minimize your personal care items by buying things there or buying everything in small, travel-sized versions. We go into this in more detail in the posts below.
Here are our best tips: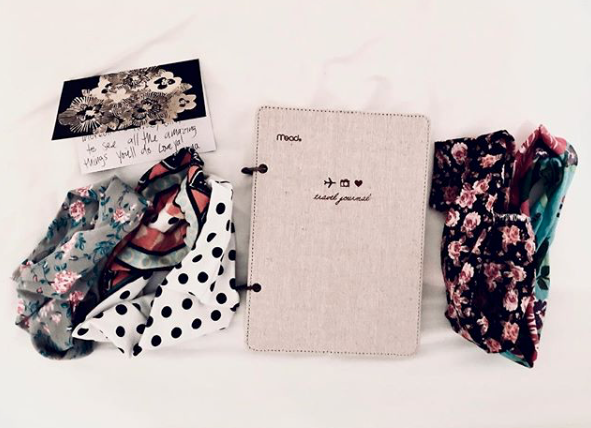 Packing For A Longer Trip
For longer adventures (1-4 months), you pretty much need the same information for packing for a shorter trip, just on a larger scale.
One of the more difficult things to manage is changes in seasons. If you will be living in a different country for 3-4 months, you may run into winter, spring, a bit of summer. You'll need to pack for three seasons by packing versatile layers. The summer dress you love can be worn with a jacket in the fall, then with thick wool rights and scarf/coat combo in the wintertime. Choosing pieces that can be layered for multiple seasons is going to be your best approach to pack light, while still packing for the weather. We get questions all the time about how many articles of clothing are needed for an entire semester abroad, so we've got some tips for that in that link.
One other thing to keep in mind is needing to pack up a supply of your basics; what should you pack and what should you buy there? Since you'll need more clothes and supplies for a longer trip, you'll save quite a bit of space if you buy things in-country.
How To Pack Multiple Bags
If you will be traveling for a few months, you probably will have more than one bag. ILP volunteers are typically packing up 1-2 checked bags, a carry-on, and a personal item (but that's up to you). You'll need to fit clothes and necessities plus teaching supplies in your luggage ... all in the right suitcases:
Here's a breakdown of what to put in your checked bag and what goes in your carry-on. Don't be that traveler who puts their passport into their checked bag (it happens, and it's a massive pain).
Oh, and we have a helpful guide on what to put in your personal item to help make those long flights go back as quickly (and stress-free) as possible.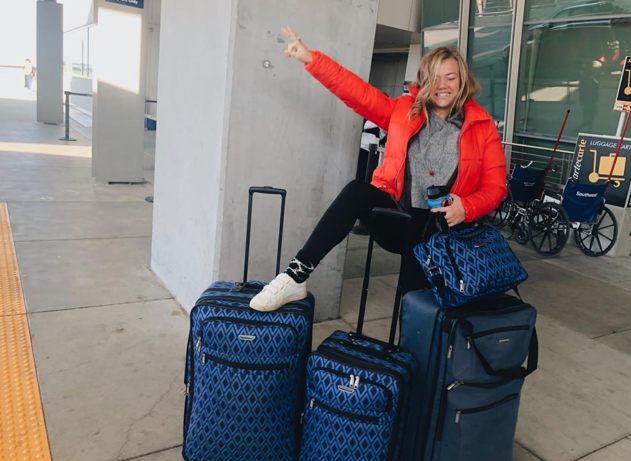 Am I Packing The Right Things?
There's no room in your bag for unnecessary items, no matter the length of your trip. It's personal, but knowing that you can buy some things in your country or that you actually won't ever wear high heels on your trip to Europe can help you figure out which things will make it onto your packing list and into your bag(s).
These posts include items our volunteers wished they would have packed, wished they would have left home, and other helpful tips:
Oh and for all of your TSA related "can I bring this on my flight or not" questions, we have a post about things that you can take though security.
+ A Few More Tips
Can I Pack That?
You probably aren't worried about packing up a pair of jeans and hoodie, but what about more fragile (or expensive) items? These tips come in handy:
Be Prepared For Baggage Fees
Now that you're all packed up, you'll need to make sure things are conforming to your airline's baggage policy. Baggage fees can range from being terribly inconvenient to outrageously expensive (a few hundred dollars .... yikes). Look at the airline you will be flying with before you pack to help avoid this. You can just do a simple search, like "Delta airline policies" and it'll pull up the guidelines.
Knowing that you may only get one checked bag may convince you to consolidate to save some money. Or maybe you get two free checked bags so you decide to bring over more snacks and supplies to fill another suitcase. You'll also want to check that your packed bags are in the right weight limit. Even just 1 pound over can mean serious charges. Not good.
Remember, your ILP program fee pays for your flight (and housing, meals, visa, training, etc) but baggage fees are your responsibility. Here's more on avoiding baggage fees when you travel.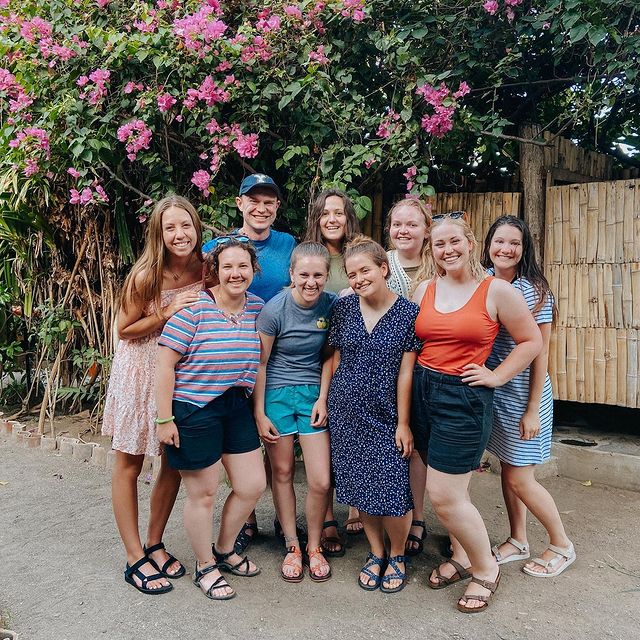 Don't want to miss a thing?
Follow us on Instagram! We're posting pictures and tips to help you prep for your ILP semester, insider advice for teaching and vacations, and some general FYI about our program if you're just getting started. Oh, and Instagram is also where we loooove sharing some exciting news, like opening new countries.