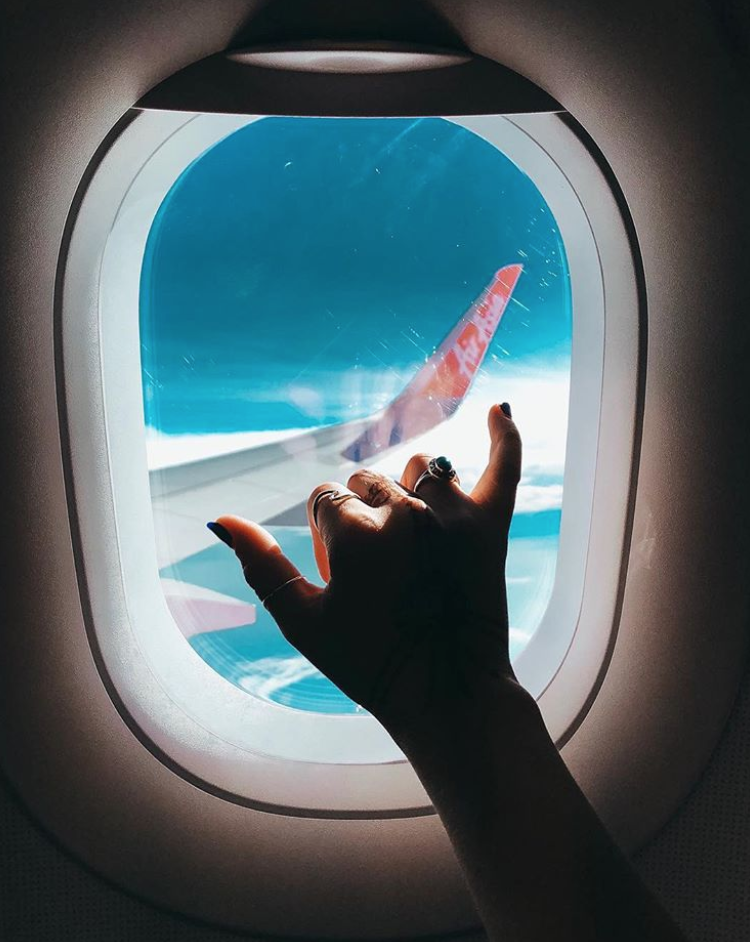 Whether you need to know how to see Rome in 2 days or you're planning on volunteering for a semester, these is packing to be done ... and spending 4 months abroad means there is a lot of packing to do. Where do you start?
---
Ready to join us for a semester abroad?
Start your app here!
---

We are giving your our tried and true list of things we brought to countries we traveled to which we didn't need, things we used more than we could have thought possible, and the list of things we wish we had brought with us.
We're also going to cover the baggage fees, our volunteer packing tips (and travel tips) and tricks for packing and our recommendations for carry-on items!
Let's get started:
First: Don't pack unnecessary things
We all want to grab our favorite shoes or shove ten books into our suitcase, but don't do it! Your checked baggage can only weigh in at 50 lbs or so (depending on which airline you fly with), so you need to save space and weight. Plus, you'll need to pack one suitcase's worth of teaching supplies.
Basically, when it comes down to it, you have zero room for unnecessary items in your suitcases and carry on.
We have a breakdown of more packing tips and suggestions (like how to make a killer packing list) here.
Things Volunteers Think They Need (But Don't Actually Need)
Too many clothes
This is at the top of the list for a reason. When we pack, we all try and prepare for anything and everything that could possibly happen. But the truth is, you really just need the basics. Check out what the weather will be like in your country and pack according to that. Don't bring 8 pairs of jeans; you might not even need to pack a pair of long pants if you are going to Thailand or the Dominican Republic. You'll be able to do your laundry abroad, so don't feel like you need 4 weeks' worth of outfits.
High heels
We know they are pretty, we know you like them, and we also know you will never use them. You won't want to teach a group of kids in high heels, and you won't want to hang around the city center in anything but tennis shoes or sandals. Maybe bring one pair if you want for church or special occasions, but other than that, just stick with your flats and sandals!
Too many shoes
Along with that, don't bring more than about 3-5 pairs of shoes. Bring some flats, some sandals, and a good pair of tennis shoes (and some boots if you're headed to Europe). That's all you really need.
No blow-dryers
Do not bring blow-dryers and curling irons from AMERICA. If you want to buy one from the country you are in, you probably won't blow a fuse and ruin your expensive American straightener.
Personal care items
Unless you have a shampoo or conditioner that you can't live without, we promise you that there will be vast amounts of hair care and personal hygiene products in whatever country you visit.
Musical instruments
At most ILP schools (or in most cities) there are music rooms or halls where you can borrow or rent instruments — but we've put together this blog post about packing instruments if you think you'll really miss your guitar while living in Mexico.
Books
There will be down time in your semester, and if you like to read you will want books, but books take up space. Download free books from Amazon, use reading apps (like Kindle) on your phone or computer or buy a Kindle - the older and cheaper version are perfect.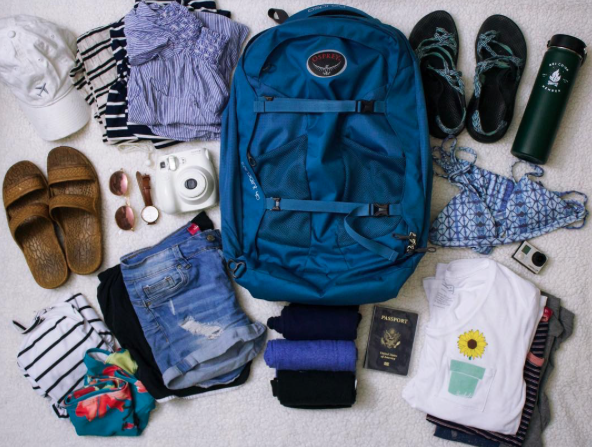 Things Volunteers Are Glad They Packed
Card games
Skip-Bo, Skip-Bo, Phase 10, face cards, etc. Those games will save your life on long vacations when you are stuck on a train, bus, or in an airport for hours at a time.
Your laptop or tablet
These are crucial — they let you call home, keep track of lesson plans, helps you plan vacations, gives you a way to watch a movie on those long train rides, and more. It's obviously a personal choice, but volunteers have said that they're glad they packed their laptop.
Pictures
Not many, just a couple of printed pictures that you can (carefully!) tape to your bedroom wall and show to your kids.
Dryer Sheets
Oh we know it sounds weird, but after a week of traveling with the same backpack or suitcase, you will want to things to smell good.
A warm winter coat
Even Mexico gets chilly, so be sure to bring something that will keep you warm!
A swimsuit
Pack at least one, no matter where you are going. You're most likely going to run across pools, beaches, saunas, lakes, hot springs, etc that you'll want a swimming suit.
A blanket
It doesn't sound like much, and most people don't miss it. But if you want to travel and live with something from home, bring one. It's nice to have a small little blanket to have in your dorm room or host family bedroom during the semester.
Adapter/Converter
You'll avoid power surges (and ruining your electronics) and they will let you use all your three-pronged plug devices (usually found on laptop chargers) that you might not able to use otherwise.
A nice camera
Trust us you will use them all the time. It might be scary to pack up a nice camera to a foreign country, but as long as you are careful it won't get lost, broken or stolen. You won't regret it! Bring a camera, take care of it, wear it around your neck to keep it close so you can bring home beautiful pictures. Here's how to pack your DSLR.
Things Volunteers Should Definitely Pack!
More medicine.
Things like Dayquil and Nyquil and Ziacam and Mucinex and Ibuprofen ... basically pack anything that you need from time to time at home because it might be hard to find it while you're abroad. Here's a list of medicines that are hard to find abroad.
A laptop
Here it is again — basically, volunteers need the internet to plan lessons, plan vacations, call home and fill some time when you're not adventuring or teaching, so a laptop is something to really consider packing.
Phone
This goes along with the laptop suggestion — if you use your phone at home, you are going to want to use it abroad.
A towel
Towels at your apartment, house or host family are provided, but it's nice to have a small one to bring on vacation — we recommend the micro-fiber towels.
A backpack
Forget bringing your huge roller bags on vacation — a backpack is the way to go. Plus, you'll want something to use when you're bringing supplies from your apartment/house to the school.
Food from home
The "just-add-water" brownie and muffin mixes are awesome, as are the snacks you love from home (like peanut butter and Goldfish crackers) . There are yummy things in every country but sometimes you just need some good old American junk food.
Clothes you can layer
This isn't so much for volunteers in the Caribbean or Thailand, but bring cardigans, tank tops, sweaters and short sleeved shirts. In your semester, you will go from hot to cold, or cold to hot so make sure you can dress according to all seasons, without bringing too many clothes.
Good tennis shoes
And good hiking/walking sandals or shoes. You do A LOT of walking and don't want to deal with blisters or sore feet. Here are some of our favorite shoes to wear abroad.
If you want to see a longer list of what we wish we packed, click here.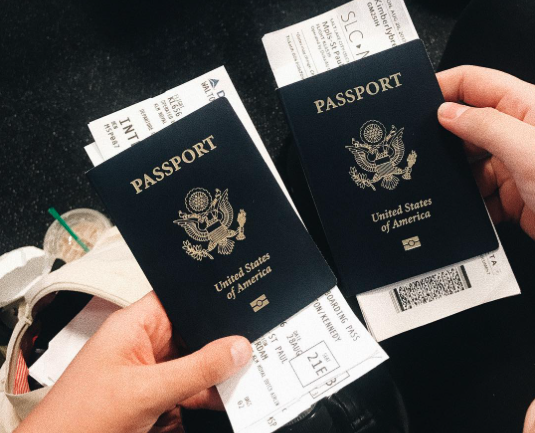 Packing Tips and Tricks
On most flights you can take a carry-on, personal item (like a backpack) for free. What airline and where you are flying to will determine how many carry on suitcases you can take for free, or how much you'll need to pay. For some airlines, one is free, but 2 will cost you $100. And if your bags are overweight, plan on paying lots more.

Remember, ILP volunteers are required to pay any baggage fees; We recommend calling your airline or looking online about 3-5 days before your departure since the fees change all the time. Remember to do this when you are going back to America, too.
Here are a few tips to help you fit everything in your bags (and keep it under weight):
Balance your suitcase out.
Don't put all the heavy stuff on the top, or it will tip over or be to heavy to move. We have a video tutorial and more packing tips right here.
Pack your supplies and personal items in different suitcases.
On the off chance one gets lost, it's best to pack your two suitcases half with supplies, and half with your clothes and other items. You can't really wear construction paper and glue sticks, can you?
Don't lose that sticker
If one of your suitcases is lost, the only way to get it back is by keeping the baggage claim stickers they give you when you check in at the airport. Don't lose them!
Seal liquids
Put all liquids in baggies and seal them ... twice! The pressure in the air will sometimes make those things explode and shampoo all over your clothes is not fun.
Pull out the scale
Weigh your suitcase before you leave home and try to stay under weight on your bags. Pro tip: PACK YOUR HEAVY THINGS IN YOUR CARRY-ON! Airlines hardly weigh these bags. More on that below.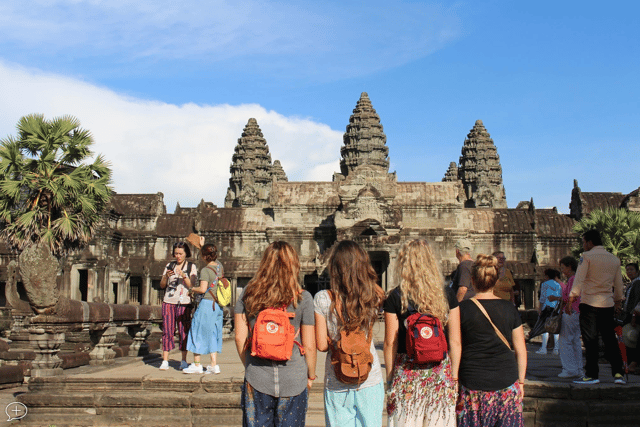 Pack These Things In Your Carry On
Your chargers and adapters! You will want them in the airport, I promise you.

An extra pair of clothes and underwear.After traveling for 20+ hours, you will want them, especially if your flight is delayed or you lose your luggage.

Something to keep you occupied. Books, sketchbooks, Mad Libs, etc. Bring stuff to keep you busy on your flight.

Things like contacts, medicines or any other personal supplies. You don't want these damaged or lost in your checked baggage.

HEAVY items. Airlines hardly weigh carry on bags (double check just in case!) so you can pack some extra stuff without needed to pay overweight baggage fees — if you must bring a book, stuff it in your carry on so your suitcase won't be as heavy.

Anything you would be sad if you lost; jewelry, pictures, journals, laptops, phones, cameras, etc. It's best to carry these with you at all times when traveling.
Packing can be a hassle, but hopefully these tips help — especially if you want to spend a semester volunteering! International Language Programs (or ILP for short) sends volunteers abroad for a semester in countries all over the world ... Have a few questions? Let's chat!