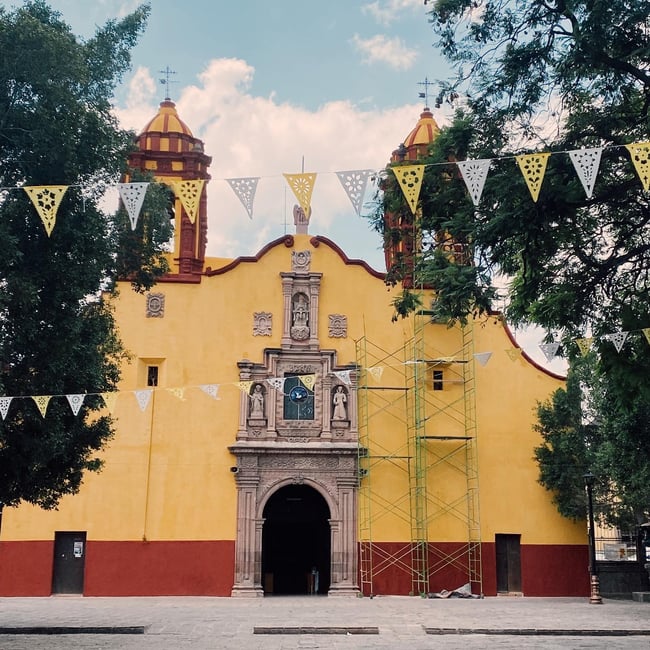 Ready for another city to fall in love with in Mexico? San Luis Potosi is your next obsession (with plenty of weekend trips to explore once you've tackled the city).
We love all the things to do in this part of Mexico, and think you'll also love time in San Luis Potosî! Thanks to our ILP volunteers, we have the insider track to tackling the highlights of this city, right down to the number spot to grab churros after a day of exploring stunning cathedrals, touring world-class museums, and renting bikes to explore the city's best parks.


---
Think you need more time in this country?
You're absolutely right — come volunteer in Mexico for a semester
---

Because there's so much to do here (with quite a list of day trips and weekend getaways just at your fingertips), we've pulled together a mini-guide to SLP. Take a sneak peek into the city's history, hit the highlights, and get a few recommendations, plus other tips that'll help you plan your own trip here:
A Little About SLP
This spot is almost smack in the middle of Mexico, in the central part of this country. San Luis Potosí is the largest city in the Mexico State with the same name: it's been an important part of Mexico for centuries, thanks to its location to other large cities in Mexico (like Mexico City and Monterrey) and its successful gold and silver mining industry. While you can still find reminders of the city's past, visiting today means exploring a historic downtown with more than enough to keep you busy. Get excited for towering Baroque Cathedrals, manors and mansions built out of a characteristic pink stone mined in the area, and museums filled with items shipped directly from all over Europe.
In a nutshell, San Luis Potosi (or SLP for short) is a bustling metropolis filled with tons to see, do, experience, and taste: imagine visiting a busy city center, bustling markets, seeing vendors selling tacos, snacking on churros, shopping for souvenirs, exploring lots of cathedrals, get lost in colorful streets, admiring city squares that light up at night, and hanging out in a few parks ... we can't wait for you to experience it all!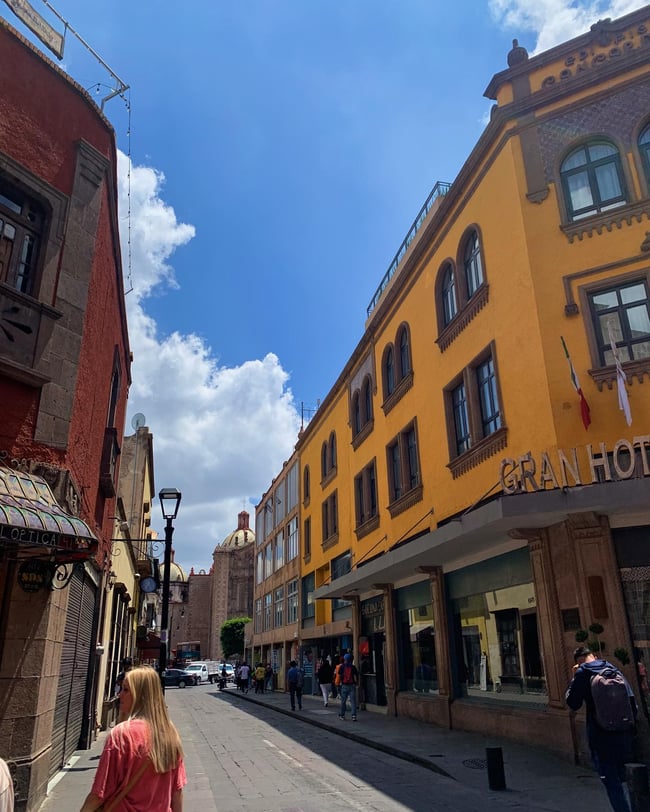 Don't Miss These Things
This city is huge, with tons and tons of streets to photograph, churches to admire, parks to check out, theaters + museums to get tickets to, and more. Below, we've kind of put together a little 'highlight' list, so you have a starting point to help plan your time here if you're just in SLP for a couple of days (just know there is lots more to this city if you have the time!).
A Few Cathedrals
The San Luis Potosí Cathedral — Spending any amount of time in the city's central plaza will probably draw your attention to this towering cathedral (it's hard to miss). The original church was built here in the late 16th century, though the church you see here wasn't finished until the 1800s (and underwent several changes to the elaborate interior and dramatic exterior, adorned with marble carvings and inscriptions).
Pst: If you're visiting near Christmas, ask around to see if you can nail down the dates for the light show: in December, around 8:00 PM, there's an intricate light show projected on the facade of the church that's worth seeing.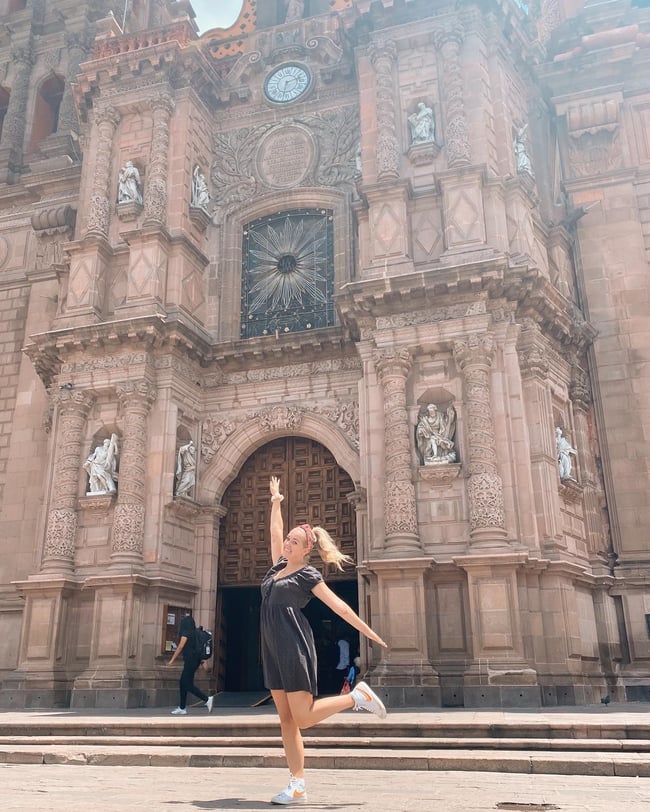 Shrine Basilica of Our Lady of Guadalupe — Another stunner known for the detail carved into the double wooden doors and the pastel paintings that adorn the ceiling (along with the crystal chandelier shaped like a ship, of course). This classic Baroque-style church is also known for its three adorned towers, each reaching over 170 feet into the sky.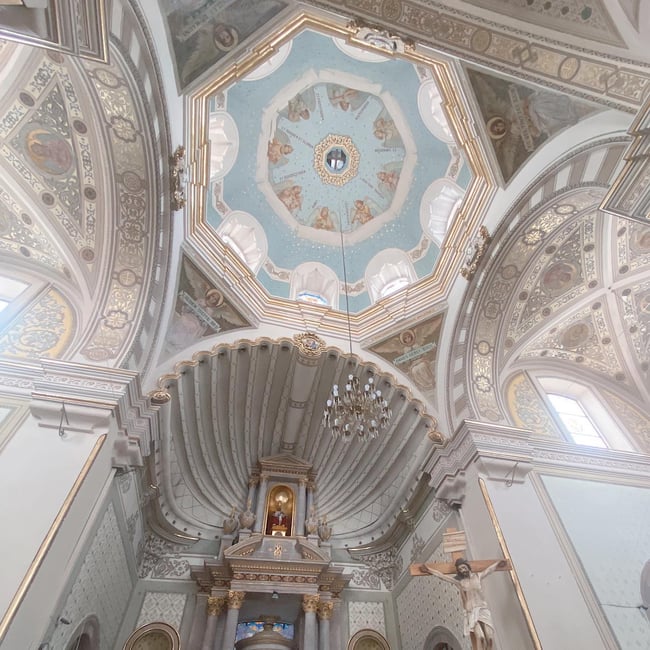 Some Places To Hang Out In
Plaza Del Carmen — You'll most likely end up here if you do some wandering around SLP's downtown: this plaza is home to a smattering of fountains, museums, and a string of vendors and cafes where you can buy souvenirs or a little snack. It's one of "the spots" in the city to just hang out and people-watch (the evenings in particular there are more foodie vendors and some street performers). Find it here.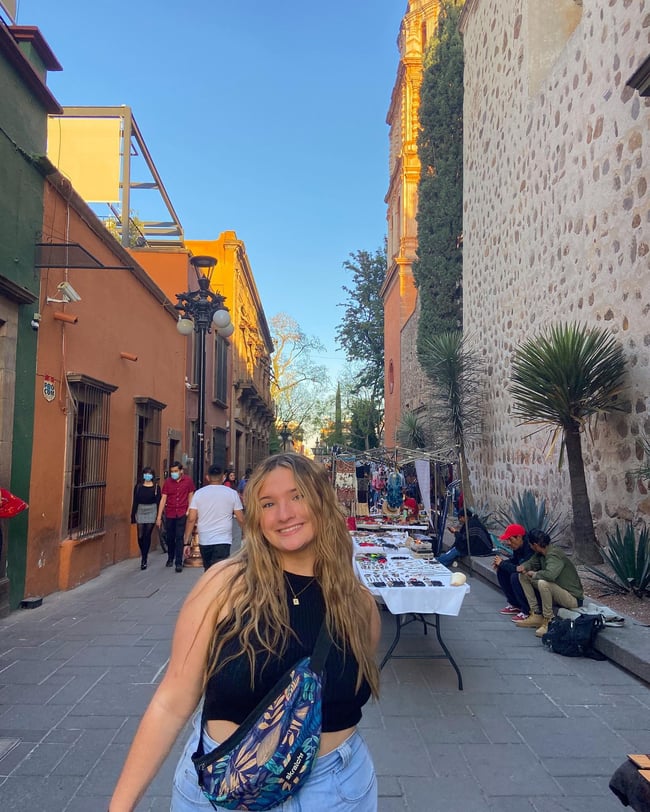 Tequisquiapan Garden — This garden feels a little bit like a museum, where the green space is peppered with statues and sculptures to admire as you wander around. It's also a very popular place to snag some street food: you can find a line of cafes and food vendors selling things like elote and tamales on the north end. Find it here.
Tangamanga Park I — Rent bikes, have a picnic, walk around the lake, go for a jog, or tour the Japanese garden housed inside this massive park. It's a huge space filled with plenty of walking and biking trails, a performing arts theater, a zoo, and a couple of restaurants. Find it here.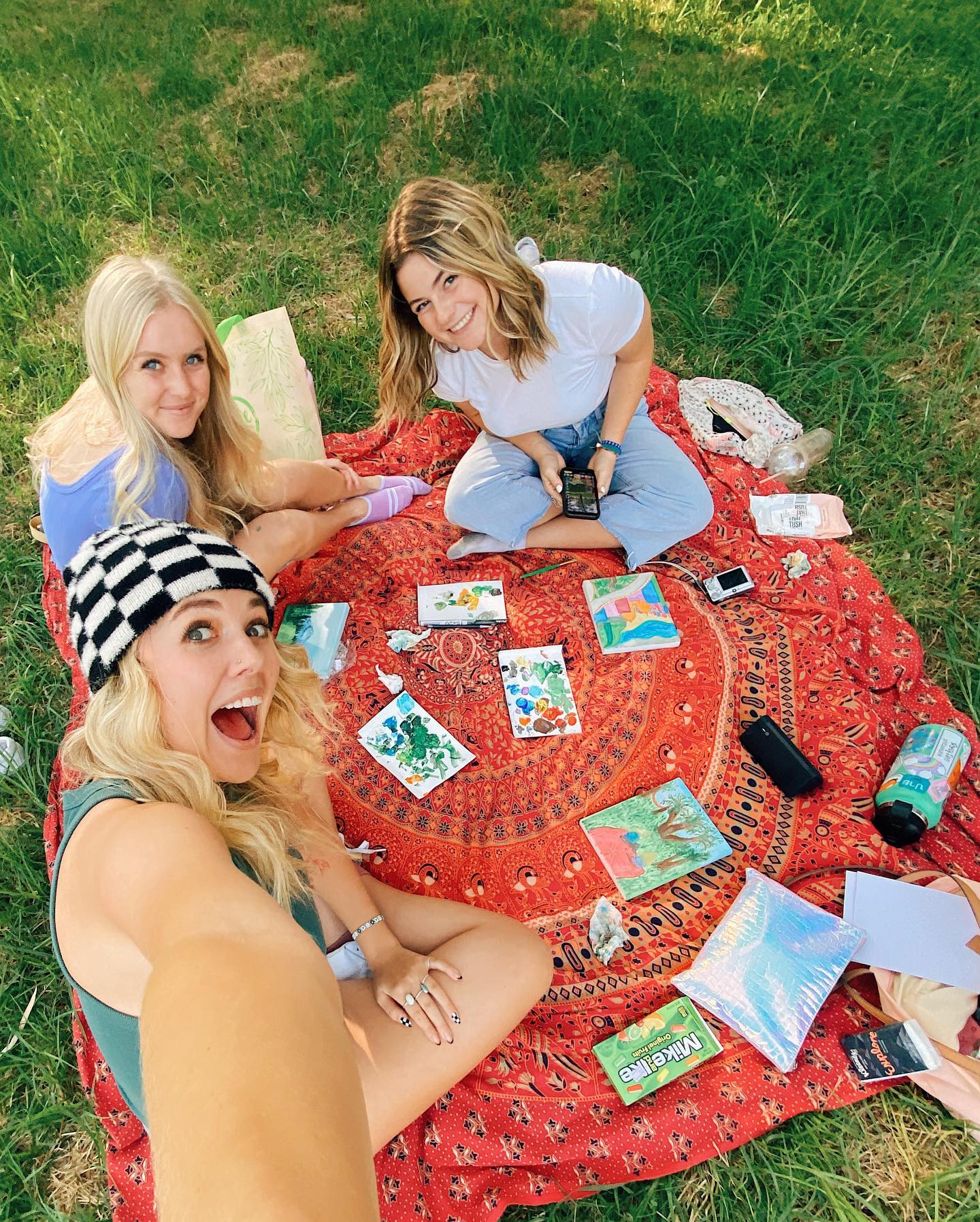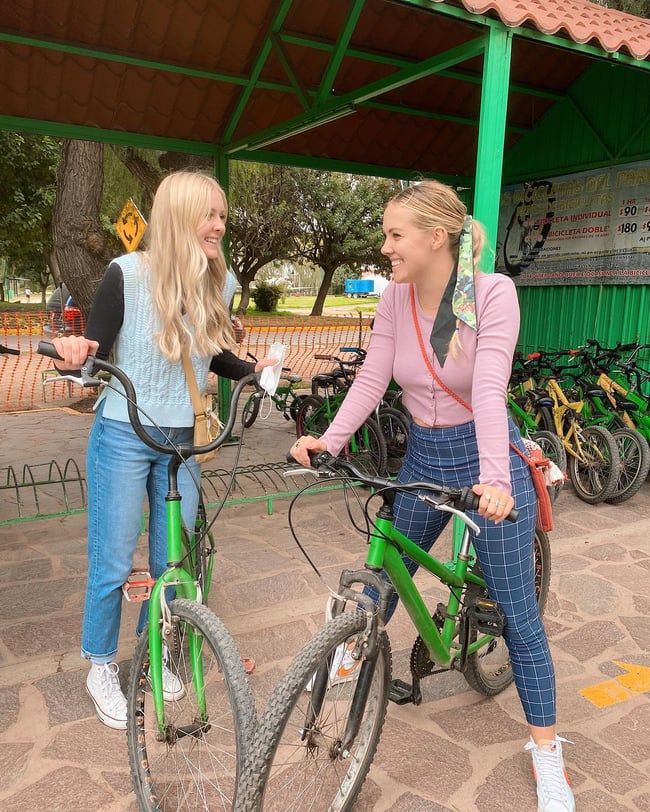 Time For Museums
Museo Nacional de la Màscara — If you only have time for one museum in SLP, many say to head here. The museum features an expansive collection of masks from pre-Colombian to present day, with rows and rows of masks painted in bright colors, adorned with intricate mosaics, detailed with elaborate accessories, etc. The museum itself is quite a site to see (it was formerly an impressive mansion).
Address: Plaza del Carmen, Centro Historico, 78000 San Luis, S.L.P.,

Hours: 10:00 AM to 7:00 PM (or 8:00 PM/9:00 PM, depending on the weekday).

Cost: 20 Pesos
Museo Federico Silva — Another highly acclaimed museum that showcases many works by Federico Silva, one of the country's most accomplished sculptors.
Address: Álvaro Obregón 80, Centro, 78000 San Luis, S.L.P., Mexico

Hours: 10:00 AM to 7:00 PM (2:00 PM on Sundays)
Museo Leonora Carrington — If you're a fan of surrealist art, you'll love this museum which is filled with works dedicated to the famous surrealist artist, Leonora Carrington. Find curvy and dream-like works in sculpture, jewelry, and engravings, along with other personal items of the artist that fill the unique space (which formerly served as a prison).
Address: Calz de Guadalupe 705, San Juan de Guadalupe, Julian Carrillo, 78340 San Luis, S.L.P., Mexico

Hours: 10:00 AM to 6:00 PM, Tuesday to Sunday

Cost: 55 pesos
Cafes And Food Places We Love
If you're new to vacations in Mexico, we are all about the food (don't tell the other ILP countries, but Mexico may have the best snacks, treats, and meals around). And when you're in SLP, here is where ILP volunteers love spending their pesos:
When It Comes To Cafes — We have a pretty good list of recommendations (it's a fun pastime in SLP to find your favorite cafe for a snack or dessert). According to past groups, here are the ones to try:
Juan Gallo Cuauhtémoc — ILP volunteers mention heading here if you're in the mood for chicken and fries (with a ton of different dipping sauces).
Hours: 2:00 PM to 12:00 AM or 1:00 AM (though Sundays close early, at 10:00 PM).
La Pinta Churros — We love love love this place! I mean, who wouldn't love churros filled with chocolate or dulce de leche? You can also get a little basket of tiny churros perfect for dipping into hot chocolate, or churros served with ice cream. Don't miss this spot!
Hours: 4:30 PM to 10:00 PM (Friday - Sunday is open from 9:30 AM to 1:30 PM, then again from 4:30 PM to 9:00 PM or 10:00 PM).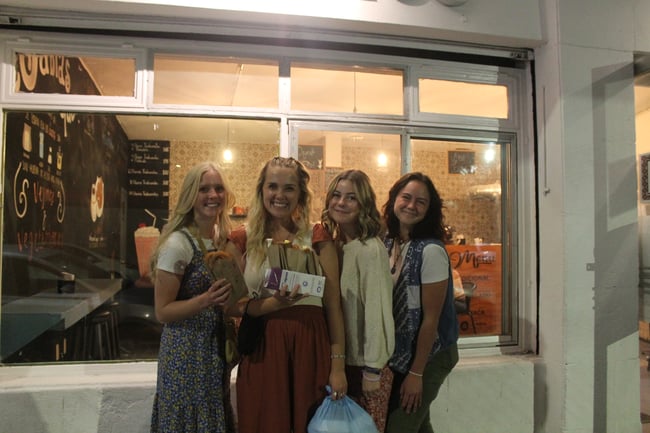 Nearby Day Trips + Weekend Getaways
San Luis Potosí is also just a couple of hours away from some of the coolest hidden gems in Mexico; seriously, some of our favorite day trips and weekend trips are available if you're in SLP. First on your list should be the turquoise waterfalls in the Ciudad Valles — it's a must-see while you're in the area!
Other places are good options too, like San Miguel de Allende which is home to our favorite pink cathedral (and some yummy churros). Or, Leon, which is nicknamed the shoe capital of the world. Querétaro is also a favorite for tricking friends and family you actually went to Spain for the weekend. Oh, and don't miss out on Guanajuanto (some say it's the most colorful city in Mexico)!
You may want to check out this list and see which ones are viable on a quick weekend trip from SLP (and which ones need to fit into your vacation itinerary).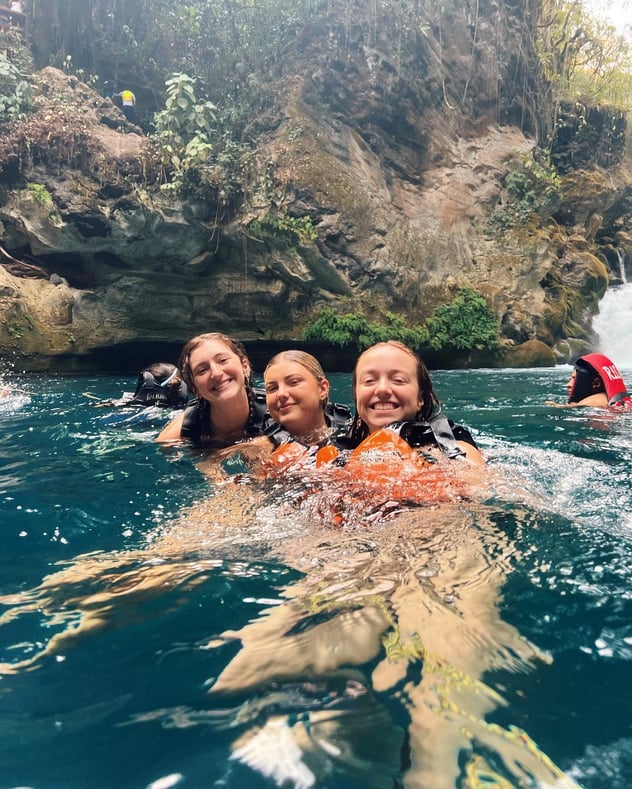 Getting To SLP + Around The City
SLP has an international airport, which makes it easy to arrive via plane if that works well for your vacation planning. We love looking at these airlines for booking affordable airfare within Mexico. Getting from the airport to the city center is best via taxi (though ILP volunteers mention it's best to get a ticket stub from the taxi kiosk for the best price — taxis hanging around will charge you much more for your ride). It's about a 20-minute ride to get from the airport to the city center.
SLP is also easily reached by bus. This post about traveling by bus in Mexico may be helpful to figure out the best way to reach SLP from where you are.
Getting Around The City
It's a cinch, thanks to a few options. Groups in the past typically use Uber (download here for iOS and Android) or DiDi (download here for iOS and Android) to get around (plan on paying around 50-100 pesos when you're traveling in and around the city). There are plenty of taxis too, though they tend to be a smidge more expensive than rideshares.
Buses are also a huge asset for affordable travel (routes are 10 pesos). Volunteers suggest using the Moovit app to find nearby bus routes (download here for iOS and Android).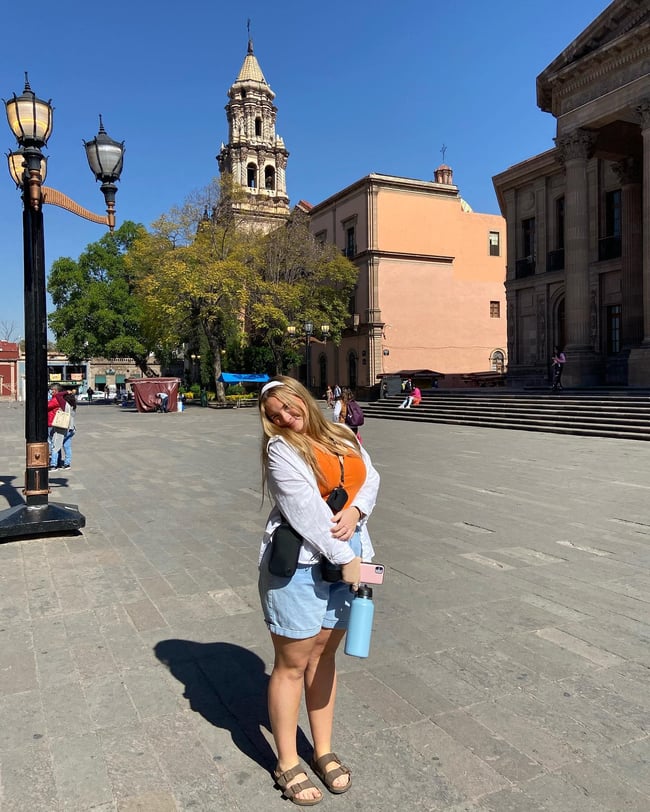 We know you're ready for more Mexico
Come spend a few months on quite the adventure as an ILP volunteer in Mexico! You'll be set up with a part-time teaching schedule to help local kids learn English then can take full advantage of all the adventures this country has to offer during your free time, on weekends, and vacation time.