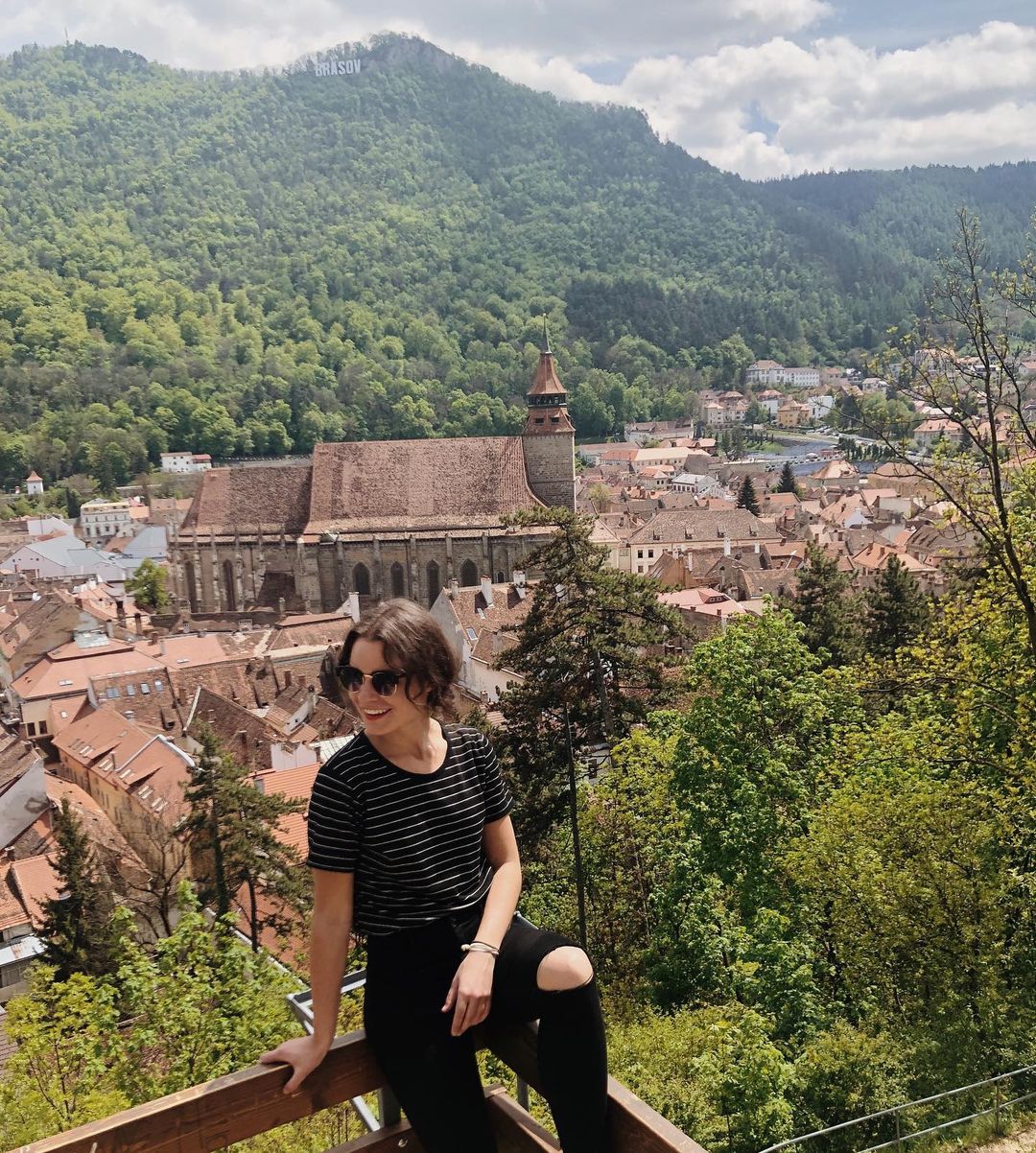 I spent a semester volunteering in this part of the world with ILP and planned the perfect European vacation — here are all of my tips, tricks, my itinerary and all the things I wished I did differently!
Spending time in Eastern Europe for your ILP semester is the way to go. It's likely a part of the world you won't visit on vacation from the US but there is SO much to love — I'm still smitten with the cathedrals, churches, holidays, food, and culture. It completely spoke to my soul and now I'm dying to go back!

So not only did I get to live in an incredible "under the radar" country, then, I got vacation time to explore all the European countries that I had my eye on. See what I mean about the best of both worlds? That's the case for all ILP volunteers, no matter where they are living. You'll have loads of free time during the week (and weekends off) plus vacation days where you can travel all around. And for anyone in Europe, that means planning the dream trip full of the countries you've wanted to visit.


---
Yep, living in Europe for a semester was as amazing as it sounds
See what volunteering with ILP is all about.
---
ILP volunteers typically get about 9 total days off during their semester. Sometimes that's all at once, or some times you have a longer vacation, then some shorter trips (like a 3, 4, or 5 day weekend). When you add your time off with the weekends, you can end up with quite a bit of time off. The way it shook out for my semester was all of our vacation days at once which made for a long trip in Europe. There are about a billion ways and itineraries that you can make happen, but this post is all about sharing what could be possible.
My Itinerary
Again, this is just an outline to help you visualize what's possible. Some groups like to see as many countries as they can. Some groups would rather stay in one place longer. My itinerary below outlines some of the logistics to think about when planning your trip.
Day 1: Fly To Munich, Germany
Landed in Munich around 9:00 AM, then took the S-Bahn line S1 (or S8) to the main railway station, Hauptbahnhof. It's about a 45 minute ride, before we needed to transfer to the stop where our hostel was, so yeah, it took a minute before we could actually start exploring. Our room wouldn't be ready until 2:00 PM (which is super common … keep that in mind when planning your itinerary) but they let us drop off our big backpacks while we went out exploring.
Today, we hung out in the Old Town of Munich (Marienplatz), watching the Bell Tower Performance at the New Town Hall, checked out a few churches, and grabbed lunch at the Viktualienmarket. It took a few minutes to ride the metro lines to our next adventure, the gorgeous Munich Residenz. We spent a couple of hours here just wandering around the gardens, before heading back to Marienplatz to have dinner, stopping off at a grocery store for more snacks, then got back to our hostel for the night.
My guide to Munich has all of the details you're looking for (like prices, addresses, hours, and hostel recommendations).
Day 2: Day in Munich
We were up early to explore Munich today — get breakfast at the train stations (they have the most amazing pastry shops), visiting a couple of things we didn't get to yesterday then took a day trip out to the Dachau Concentration Camp. It's about an hour to get there riding the train then a bus who'll take you right to the entrance. My guide to Munich has all of the details like how to get there, info on the price, and a few tips for your visit.
After getting back, we hung out in Marienplatz and hit a couple of the things nearby we didn't get to yesterday.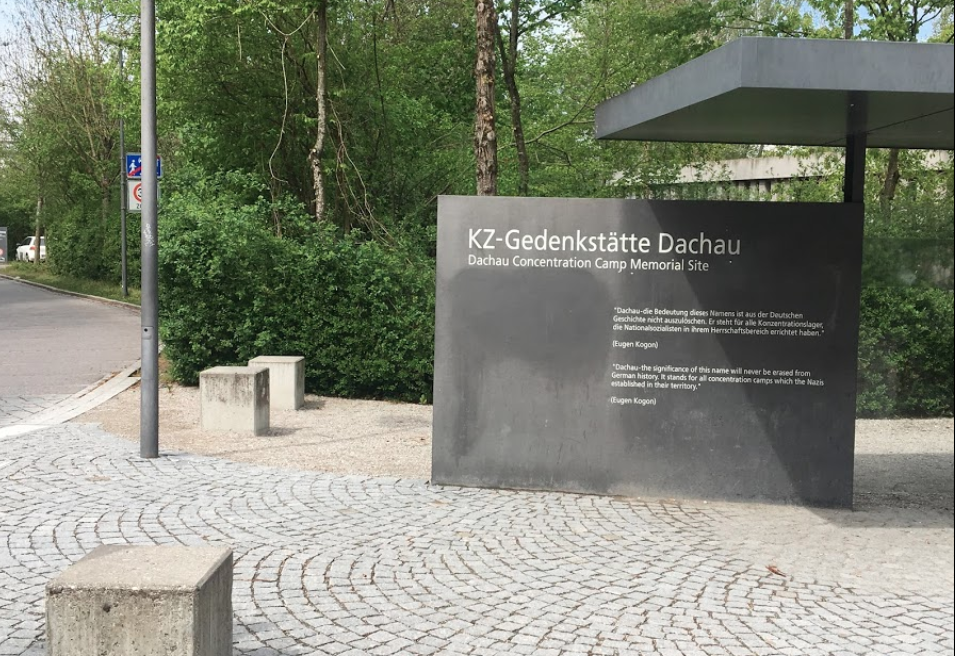 Day 3: Munich, Germany to Salzburg, Austria
Since today we're leaving today for Salzburg, we had to check out of our hostel. They let us stow our bags there while we hit the English Garden and visited the Schloss Nymphenburg. After that, we made our way back to the hostel, picked up our bags, then headed to the bus station. It's a 2 hour bus to get to Salzburg (the ride is absolutely gorgeous, by the way).
It was about a 20 minute walk to our hostel where we could check into our rooms, get settled, then we trekked out to the city center to explore. There were tons of shops to see, a gorgeous river view, and stunning churches. We mostly walked up and down Getreidegass Street, found a place for dinner (and dessert) then headed back to the hostel. We had an early start tomorrow!
Don't worry, I put all of my go-to-tips for visiting Salzburg, Austria right here.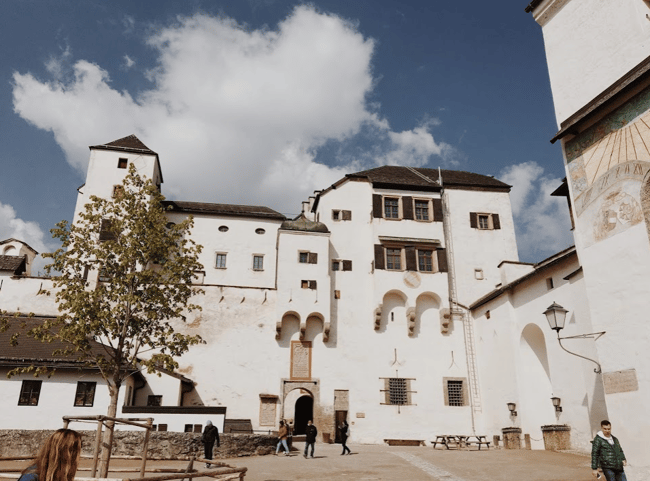 Day 4: Salzburg, Austria
Okay so my biggest tip for Salzburg is to get the Salzburg card (info about that on my Salzburg guide). This is 100% worth it. They have 24 hour, 36 or 48 hour cards that include a ton of attractions and public transportation — it's all included in the price of the card. For example, the 24-hour card (which is the one I did personally) was 27 euros. We easily spent double that because we crammed in all the things we wanted to do that had a fee all in one day. We started early but made it all fit!
To give you an idea of an itinerary, we started at the Mirabell Palace, then hit Hellbrunn palace, and the Untersberg Cablecar (absolutely don't miss this!!), the Hohensalzburg fortress, the Monhsberg Lift, and the St. Peter's Catacombs (2 euros). We also took a couple of buses which were also included, but you could probably slide in a couple more things if you didn't spend as much time as I did up in the Alps or the Hellbrunn palace.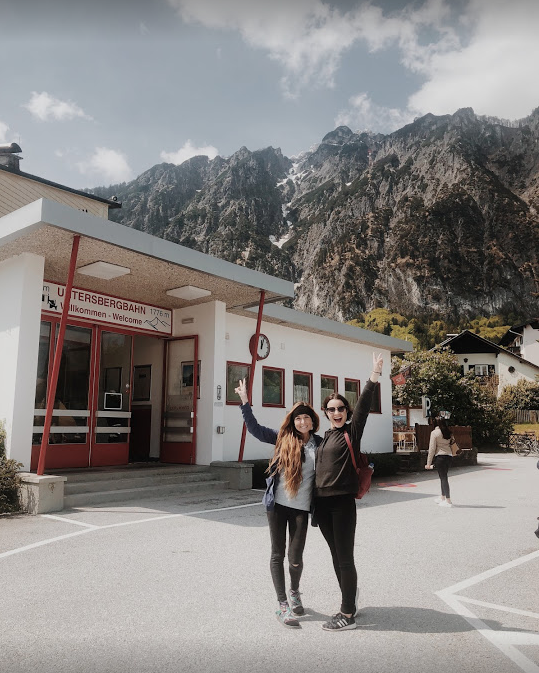 Day 5: Salzburg, Austria to Vienna, Austria
When we were planning our trip, I knew I wanted to visit Romania … but you couldn't really get there from Salzburg easily. But you totally could get a good flight from Vienna, so we fit in a quick visit there.
Today was kinda a travel day, wrapping up the last minute Salzburg things we found along the way, then heading to the train station to get on a 2 hour train to Vienna. Once we got to Vienna, it was the same deal of getting to our hostel and checking into our room, then heading back out into the city. We were able to visit St. Steven's Cathedral and walk around the city (the architecture here is absolutely gorgeous) before finding the Naschmarkt and nearby flea market which was the perfect place to have dinner. Get the low down on what to see and do in Vienna, here.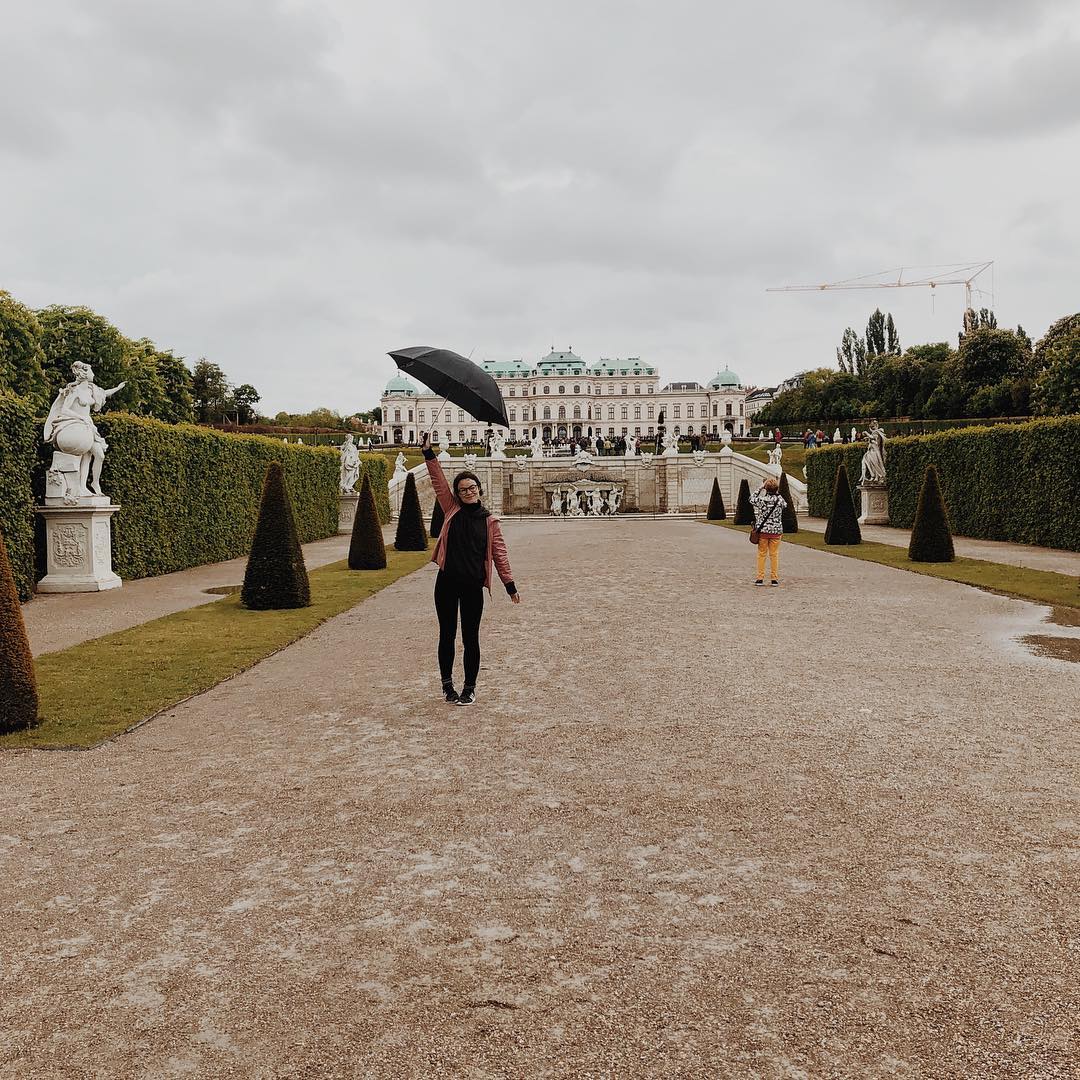 Day 6: Vienna, Austria to Bucharest, Romania
Time to get up early, check out of our hostel (they were able to hold our bags) then soak up the best artwork around at the Belvedere Museum. I had a serious freak out hanging out with works by Gustav Klimt, Claude Monet, Vincent van Gogh, and Max Beckmann. Anyways, we had just enough time to hang out in the impressive gardens at the Schonbrunn Palace before heading to our hostel, then taking a taxi to the airport to be there 2 hours before our quick flight to Bucharest, Romania. Get the details on the palace and the Belvedere museum here.
From the airport, you can take a city bus to where were were staying. It was a walk to the bus station, checking into our rooms, then a walk around the corner to snag dinner at a Romanian restaurant our hostel recommended.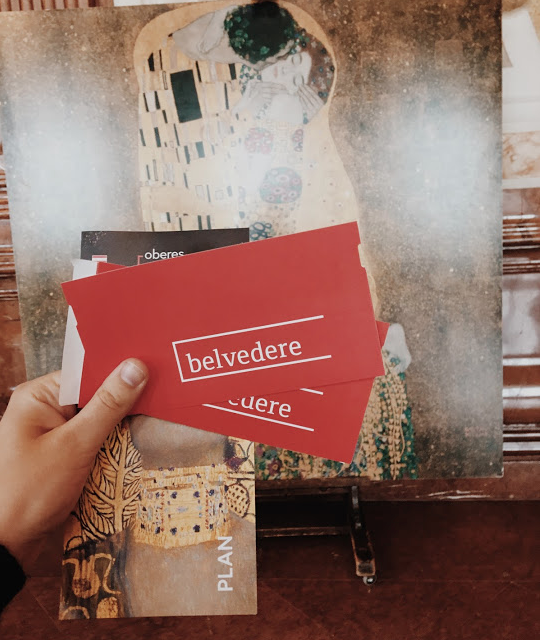 Day 7: Bucharest, Romania to Brasov, Romania
Good morning, Bucharest! Our visit in the capital city was pretty short because we wanted to spend most of our time in Brasov, but we made the best of it. Checked out of our hostel, carrying our bags, we explored the huge Parliament buildings, went to the cutest cereal cafe, hung out in some of the prettiest parks, had lunch in the coolest bookstore I'd ever seen and visited a monastery, before catching a bus that took us to Brasov. Here's a quick guide to Bucharest.
The drive up the Transylvanian hills was magical — it was all misty which just added to the atmosphere. And the minute we got to Brasov, I was totally in love. We walked through the beyond-cute Old Town up to our hostel, situated in the hilltops above the pastel city. We dropped our bags, and ran down to do all the exploring before the sun set, scoping out the best cafes for our time here.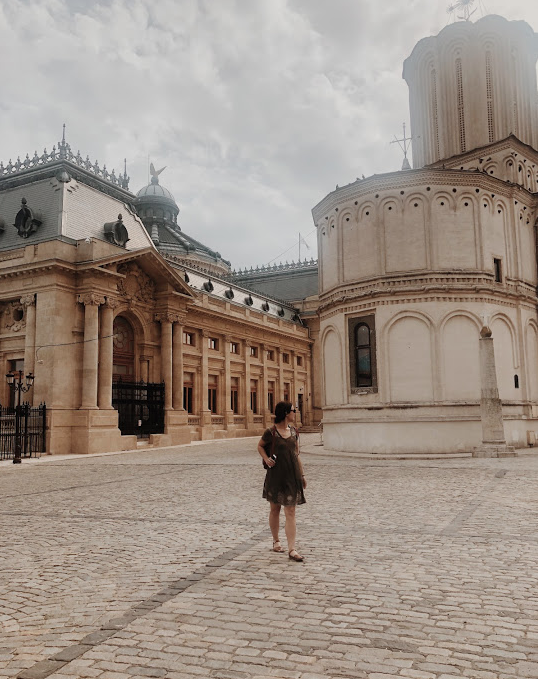 Day 8: Brasov, Romania
Our time in Brasov was tight! We got up early so we could hit the highlights: Rasov Fortress, Peles Castle, and Bran's Castle. My guide to Brasov has all the info on how to get to these gems, just don't miss them!
The city itself is small and really walkable, with so many hidden adventures, like the hike up to the "Brasov" Hollywood sign, plus all the history swirling around the German built Peles castle, or the supposed Dracula legend surrounding Bran's castle. Out of all the cities I'd seen in Europe on this trip, I took the most pictures in Brasov, hands down. There are also more than a few restaurants and a gelato place you can't miss. I can't believe other ILP volunteers don't choose to vacation here more often — Brasov is definitely one of my favorite cities I've ever been too, ever.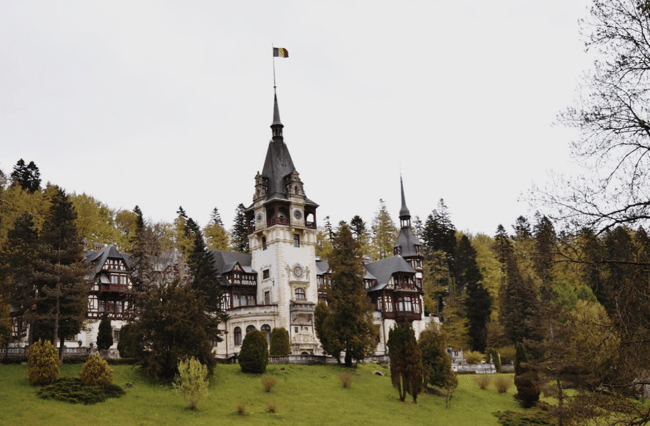 Day 9: Fly from Bucharest, Romania to Helsinki, Finland (Then To Tallinn, Estonia)
It was a very early shuttle down back to Bucharest. One handy thing was we arranged that the bus dropped us off at the Bucharest airport which saved us some time. Then it was a waiting game before our flight back to Helsinki. Once we landed we had a full day of exploring — we were catching a night ferry over to Tallinn. We had time to see the Helsinki Cathedral, explore a couple of markets, visit some churches, and walk around the artsy city … I was instantly in love with all the things to do in Helsinki.

Then it was a taxi to the ferry station where we boarded a ferry that took us over to Tallinn. Once we arrived, a taxi took us to our hostel. We got in very late but got some sleep before a day in Tallinn.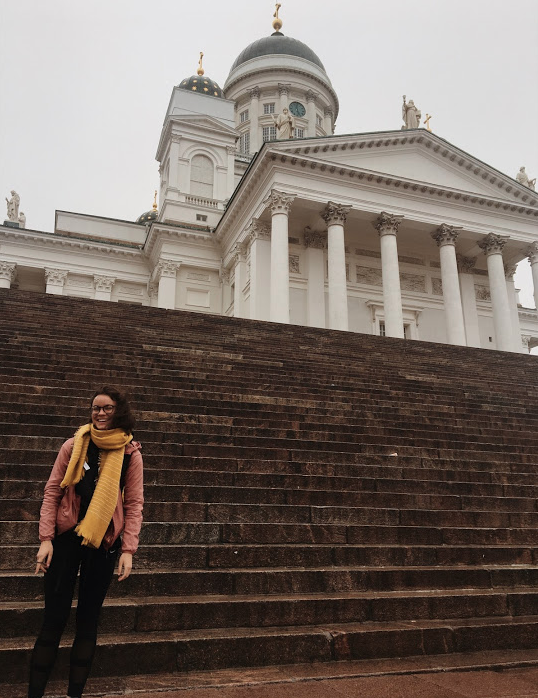 Day 10: Tallinn, Estonia to Home
Okay, waking up to the Old Town of Tallinn is a must-do if you can swing it. This place feels like you've walked back in time, with an old walled city that's complete with medieval restaurants and some people dressed up like they're living in Tallinn of 800 years ago. It's magical and so pretty and full of churches, steepled buildings, picturesque streets, and so many cutie cafes. It's a great city to see just for a day — get all the advice on Tallinn here.
Then it was time to head to the airport and catch our flight back home. Once we landed back home, we had to either taxi or ride the metro back to our host family's houses. The airport in my city was a bit far away, so it took about an hour to get from the airport to where I could take the metro (or a bus) home. Just another reminder to look into the timetable of all of your travels.
And that's a wrap!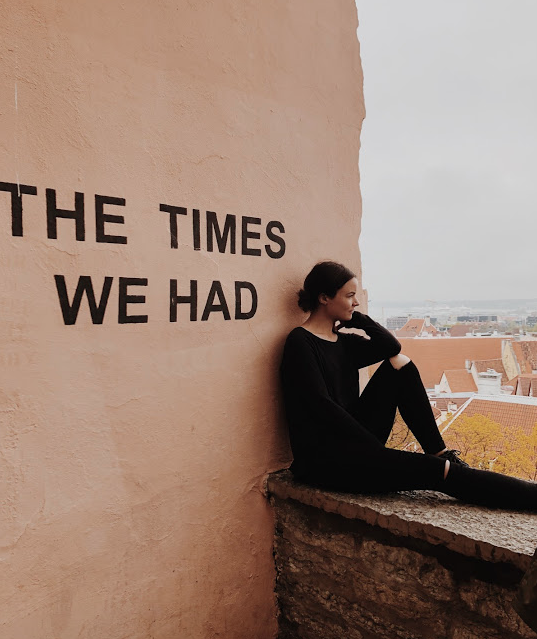 How To Plan + Book Things
Start A Google Doc
I typically have two Google docs going. One is just an "idea" page. I'll do some research and pool all the ideas for a particular city in one spot. I'll put in big, all day things (like a day trip to a nearby city or museum that will take up most of the day) plus little things, like a cute cafe I want to check out. That helps me figure out how much time I think I'll need in one place. Then, I'll start a second document that's more of an actual itinerary. I block out each day of the itinerary (like what's showed above) that has the flight info, where I'm staying that night, and what the general plan is for the day.
I also like to look into how long it takes to travel between things. It's super helpful to know it's a 45 minute train ride to get from the airport to the city, then a 20 minute taxi ride to your hostel or that really cool castle. Knowing how (and how long) it takes to get from your hostel to the museum, or the restaurant to the airport helps you budget out your time. Oh, and I'll also put in how much things cost (entry tickets, transportation costs, etc) so I can get an idea on what I'll be spending.
I'll refer back to this itinerary on my actual trip, making sure I'm hitting everything I wanted to before heading off to my next adventure. Another perk of Google docs? It's easy to share with everyone you're traveling with. They can add their tips and opinions so it makes it really easy for everyone to help plan. Plus, if anyone else wants to know what I did in Munich, or anywhere else I traveled, I can easily share that Google Doc and boom — they have where I stayed, what I saw, where I ate, etc.
Booking Buses + Planes + Trains + Places To Stay
My friend Abbey has also spent a couple of ILP semesters traveling around Europe, and has put all of her tips together in this post: traveling around Europe on a budget. It'll let you know where to go to book cheap flights, my favorite way to book buses and trains (hey Omio.com!) and a few other tips for booking things. It's a must-read.
I always do a bit of research first before booking: I'll make sure I can book a flight there for a price I can afford, then look up and see if there is an affordable bus route. Once I know you can get from Point A to Point E with some buses, trains, and a plane ride or two, I start booking things in this order.
1 — I book all of my transportation. I typically book airfare first, then buses/trains (they sell out less frequently)
2 — I'll book my accommodation. I typically stay at hostels.
3 — Then, I'll book any tickets I need in advance (like to museums or events).
There's not use booking a place to stay or to that really cool museum if you can't get there in the first place, right?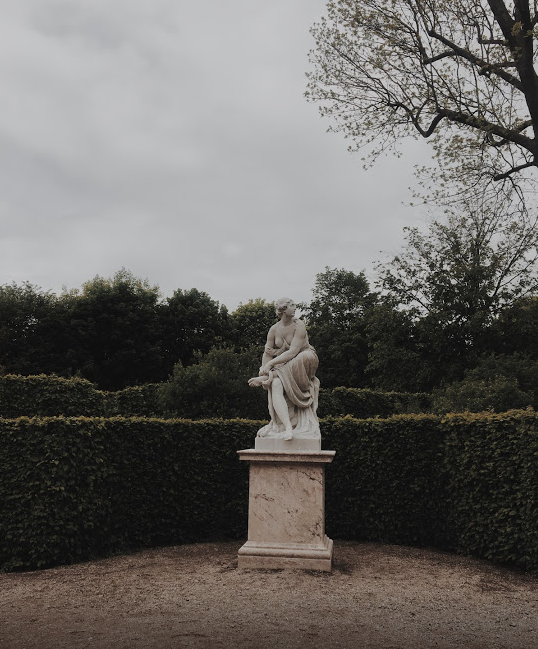 Some Money Saving Tips
Travel Here, Not There
One of the biggest tips I can give is traveling to less expensive countries. Your budget is going to go way further if you're spending time in Romania rather than Rome. Some of the best countries to visit (in my opinion) are the ones tucked away in Eastern Europe — they're less expensive than Western Europe, and only those in the know understand how cool they are.
Case in point? I spent a lot of time on vacation in Romania, while other girls in my group went to France, Italy, and Greece. When they saw pictures of the towering castle and cutie villages, they all kinda wished they had visited Romania, too. Don't get me wrong, I love western Europe, but you kinda know what to expect on a trip to Rome, France, or Athens. If you want to be totally surprised and fall head-over-heels in love with some off-the-beaten path countries, travel in Eastern Europe.
Here's a list of Europe's most budget friendly countries.
Do A Day Trip
Sometimes, the best way to see an expensive country is to just visit for the day. I once took a trip to the Baltics but also wanted to see Helsinki, Finland .. but Helsinki is pretty notoriously expensive. The most affordable hostel was around $50+ a night … yikes! Since Helsinki is a smaller city, I fixed my itinerary to get there early in the morning, see the highlights of Helsinki, then take a night ferry over to Estonia and stay in a $12 a night hostel in Tallinn, Estonia instead. It doesn't work for every country, but is something to think about.
Bring Your Student ID
Maybe you've heard of this trick before, but it's a huge one. You can get so many discounts if you have a Student ID. I brought my card to Europe with me and got into museums for free, saved a couple of euros on entrance frees, and even got discounts on meals.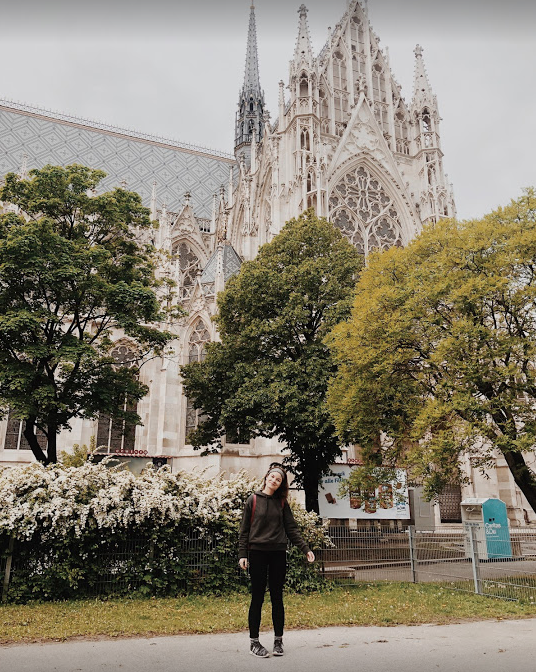 Stuff You Have To Know
Time Rich vs Money Rich
Okay this is one of my gems of wisdom. When you're volunteering in a country for a whole semester, you're time rich. You have a whole semester to explore that city you call home! You have time to walk (it's free, but time consuming) instead of taking a taxi, or spend hours at the same park or just a short time, because you can always come back later.
On vacation, you're not time rich. You only have a set amount of time in a city so you have to make the most of it. This concept really factors in when you're deciding on transportation — sometimes it's cheaper to take a 12 hour train ride rather than a more expensive flight. Maybe you could walk but it would be way faster to take a taxi. In my opinion, it'll be better to pay more for a flight and have more time in that city or pop for a taxi if that means more time at your favorite art museum than if you were to walk. Make sense?
Don't Over Plan
Ah, so difficult. I'm a planner and I love to have museums, cafes, and other details of the day all planned out, but I learned to never over plan each day. There is always stuff that comes up: maybe you get stuck in traffic, maybe you see some really gorgeous gardens next to the palace you're visiting, or maybe there's a pop-up Christmas market you want to see. I typically plan 2-3 big events for the day just so I have a plan, but still am totally open for things to happen that change those plans.
The Tricky Thing About Europe
It's so easy to get around. Seriously, once you start looking at all the bus and train routes it's so tempting to take a day trip here, then hop over to this country, then run over to this cool city. When you're planning your trip, you'll want to decide if you want to see the most number of countries possible, or want to spend more time in each city instead.
Think About Timing
There's always more travel time you expect when traveling — getting to the train and bus station early, making sure you're at the airport at least two hours before your flight, and getting stuck in traffic. Plus, the back and forth between your hostels sometimes isn't worth it, which means you'll be carrying your backpacks while you're touring around. One huge piece of advice is to not plan things too closely together. You won't want to miss your flight because you didn't anticipate for things to go wrong.
For example, we had planned to be at the Vienna airport two hours early which was a good thing because we had some trouble booking the right train ticket to the airport … by the time we got some help, our train had left and we had to wait for the next one. If we had only planned to be at the airport 1 hour early, we would have missed our whole entire flight.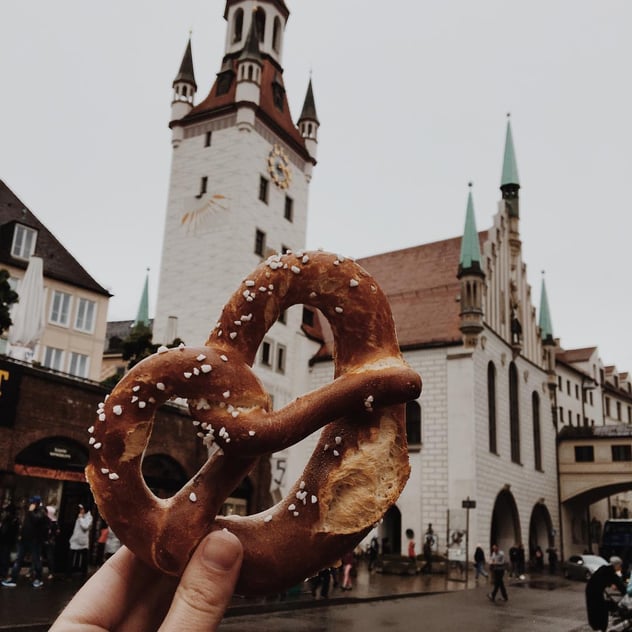 Think you can see even more?
I bet you can — but there's really only one way to find out right? Come see what an ILP semester in Europe is really like by chatting with an ILP rep. They've volunteered with us before (at least once) and can answer all the questions on your mind.