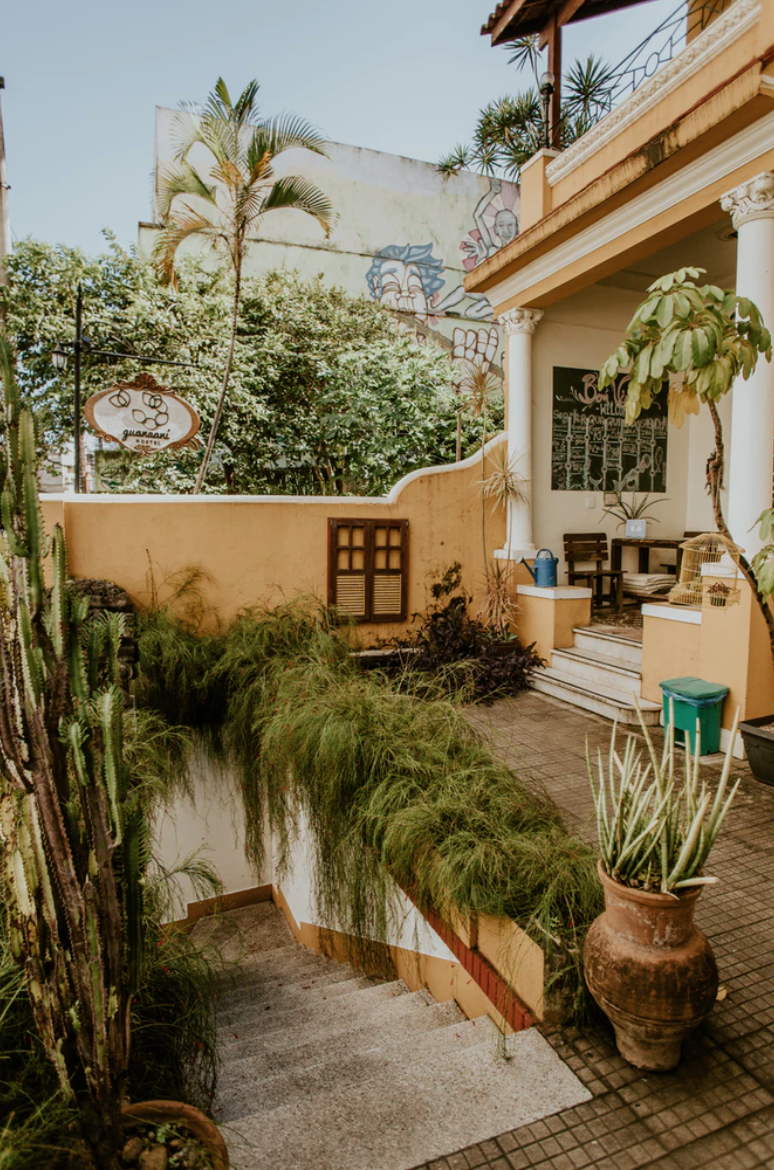 If you are new to the world of hostels, welcome! They are definitely the way to go if you're in your 20s (like us) and looking for a really awesome deal so that you can spend your money on adventures instead of a fancy hotel.
---
Traveling the world doesn't have to be expensive!
Here's how to pay less for an entire semester abroad
---

If you're on a college budget, then you probably want to save money where you can right? Booking at a hostel (instead of a hotel) is one huge way you can do that. Don't expect a 5-Star hotel experience, but the low price is only one benefit of a hostel.
What's A Hostel & Why Choose That Over A Hotel?
Hostel owners cater to travelers like you who are young and adventurous, need a cheap place to stay, have probably never been to that city before, and don't have transportation. A good hostel will try to be accommodating by giving you insider tips on the best places to go see, how to get around, etc.
One major thing that sets hostels apart from hotels, is that many offer shared rooms. So instead of booking a room with only 1-2 beds, you might book a room that's full of bunkbeds, allowing maybe 6-12 people to stay in. In that case, you'll probably be sleeping in the same room as a stranger. They'll usually have lockers where you can put your valuables. It's a different experience the first time you do it, but everyone that stays there is a young, budget traveler like you, just looking for a cheap place to stay for the night. So it works! Many hostels also have a private room option that costs a little bit more, but typically still much cheaper than a hotel would be.

Also, many hostel owners speak English (or try to), let you check in at all hours of the night — which is handy when your bus arrives at 2 AM. Oh, and there's usually a public area where you can meet friendly travelers from all over the world.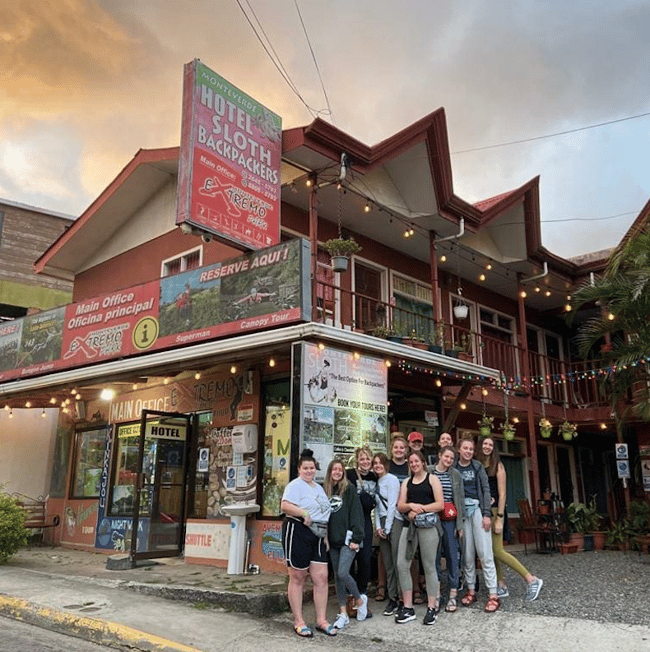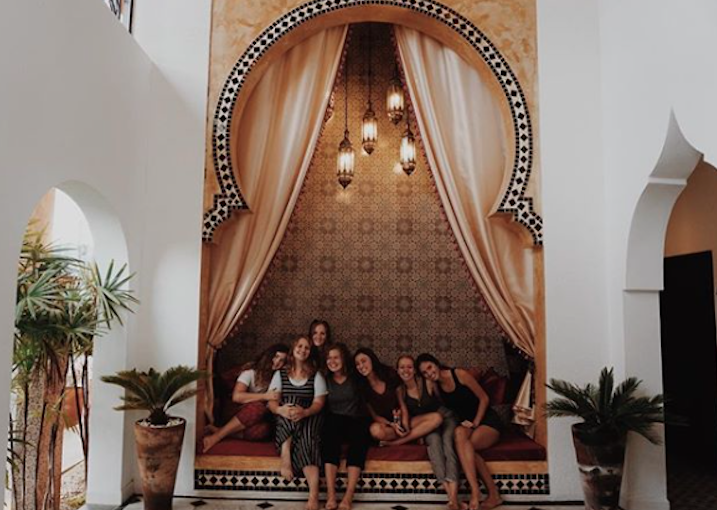 Tips For Booking
Book Ahead + Sites We Love
Before your trip, do your research and book your hostels. In many cities you can just show up and get a room right away, but in some areas you need to book ahead. It's also very nice to know where to go to settle in once you make the long journey to your destination. Check sites like Hostel World, Booking, and Hostels.
Another oh so popular site is Airbnb — check out both for price and availability to see if a hostel or an Airbnb is going to be your best bet.
Look For The Right Things
When I'm booking for a hostel, the things I care most about are location, price and what's included.

When you're on these booking sites, you can see where they are located and see if that location is close to things on your itinerary. The most popular hostels are usually centrally located, getting you quick access to tourist sites (like the Roman Coliseum) and public bus routes.
Most hostels will give you a little breakdown of where they're located — they like to brag that they are only a 2 minute walk from the beach or the shopping street.
Also double check what's included. I like to see free breakfast (my wallet loves a free meal), and sometimes hostels offer things like airport pickup for a fee. Reading the reviews can also give you tip on what's included. Always book with a place that has free WiFi. Always.
Make sure you look at the pictures; they give you a good idea at what the common area looks like (dark and crowded? Or open and welcoming?) what the rooms look like (bunkbeds stacked 3 high, or managed in neat little rows?) ... plus, I'm a sucker for any hostel that is charming and adorable which you can get from the pictures.
For price, I make sure it fits my budget ... but I also make sure it's a good place to stay. Sometimes the cheapest isn't the best option. More on that below.
Read The Reviews!
The hostel can say whatever they'd like, but the reviews are where it's at. Hostelworld has a nice feature where they give an overall rating (out of 10) and then categorical ratings (out of 10) which I trust. I've found that hostels with a whole overall rating fit my bill — they have a good location, good staff, good amenities and offer clean, comfortable and safe rooms.

You can also read the reviews from past travelers. They'll mention things like "bad water pressure" or "super helpful staff when it comes to planning my day in the city". These are all things to consider, especially with price. Travelers aren't shy if they feel like the place is cheap, and not worth staying at.
Get advice from previous ILP volunteers
On our blog we're always trying to share places that our volunteers say they stayed at and loved. Check out our posts to see if we have information about a city you're traveling to. If you're headed to Paris, we've got some recommendations on where to stay there. Preparing for your adventure in Yangshuo? We've got you covered.
Just plug the name of the city you're going to in our blog's search bar and you can quickly see if we've got tips for your trip there, like where to eat, what to do, and of course ... what hostels other volunteers have said they loved.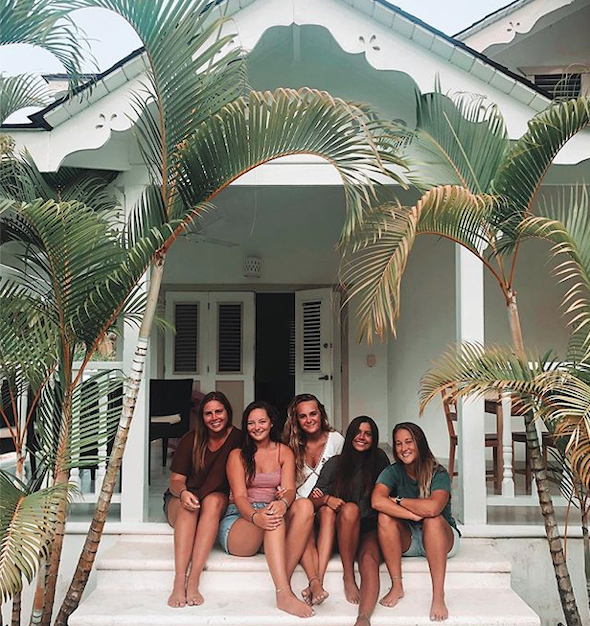 Ready to take the adventure of your lifetime and volunteer abroad?
You'll be teaching English (no experience necessary) or volunteering in an orphanage part time — that means you get free time every day to explore your city, and always have weekends off to see even more. Oh, and we throw in some vacation time so you can really put these hostel booking tips to the test.