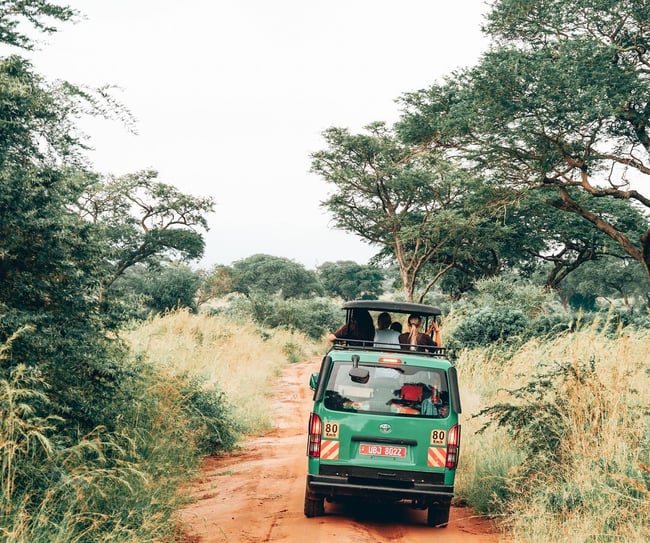 Get all the answers to all of your questions.

ILP is a little more than thrilled to announce a new country in a totally new continent; Come teach English in Uganda, Africa!

International Language Programs is a service based, semester abroad program. We started our first school in Europe and are so happy we've been able to grow to offer you several programs in Europe, Asia, Central America, the Caribbean and now AFRICA (Pst: read more about our countries all over the world, here).
Volunteer in Uganda, Africa!
We couldn't be happier to give our volunteers the chance to give back in the country of Uganda.
The country is one of the top spots for African animal experiences (come here for chimpanzees, gorilla treks, safaris and stunning natural wonders like waterfalls) but you'll also keep busy in the cities and suburbs; we're talking sprawling markets full of colorful cloth, hand woven baskets and traditional tribal drums.
Due to a history of European settlers, colonialism and shared borders (fav vacation spots like Kenya and Rwanda), there's a huge mix of language, cultures, and religions, all who call the colorful country of Uganda home.
Especially where volunteers are serving, you'll notice how far your volunteerism goes. Keep reading to to see exactly how you'll be helping.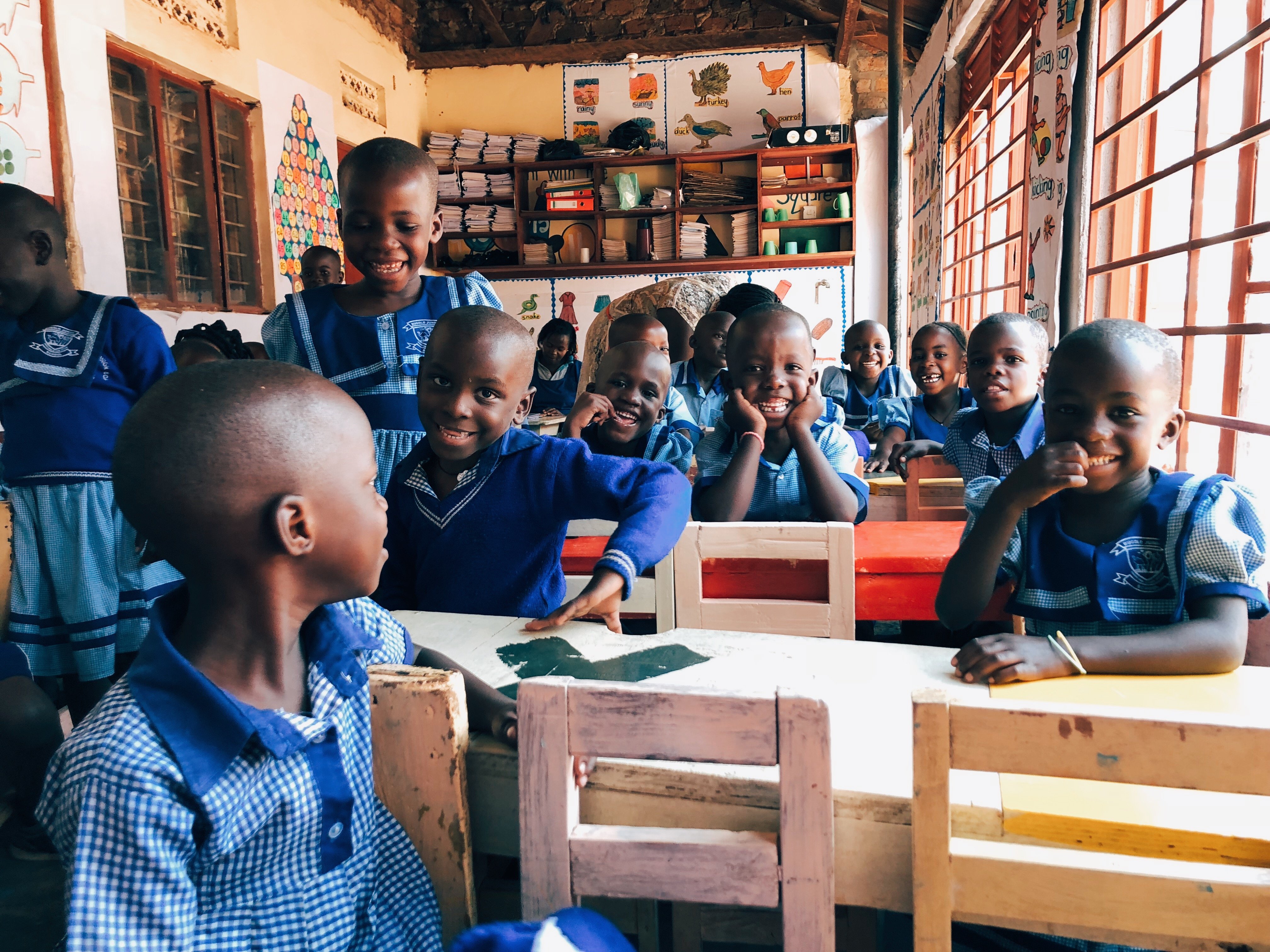 What Will I Be Doing As A Volunteer?
You'll be helping children learn English! Volunteers will be at a few schools using the ILP teaching methodology for learning a second language.
As an ILP volunteer, you'll spend about a half day volunteering (up to 4 hours of direct interaction with the kids, plus preparation time, transportation, and clean up). You'll be volunteering Monday to Friday, and no teaching experience is necessary, you just need to have a desire to make a difference to these kiddos. You'll receive training and support your whole semester plus, our teaching method isn't like traditional classes; ILP volunteers spend time "playing" with the kids and planning fun lessons entirely in English to help them learn.
More About Your Kids
Over 100 local languages are spoken in Uganda; because the country is so multilingual, English is a unifying language. You'll find that English is commonly spoken in Uganda (which makes it so easy for travelers like you!). It's used for everything from business to government and all public education classes. However, the children you will be teaching typically aren't speaking English at home, which means learning English quickly and successfully will impact how well they do in school.
All ILP programs help children learn a skill that will benefit them in the future, but in Uganda, English is a skill that's needed now while they're young.
Volunteers will be teaching smaller class sizes, usually around 5-8 kids per class which gives you a more personal, hands one teaching approach. The kids you will be teaching are young, typically ages 4,5,6, and maybe 7 years old. Cute!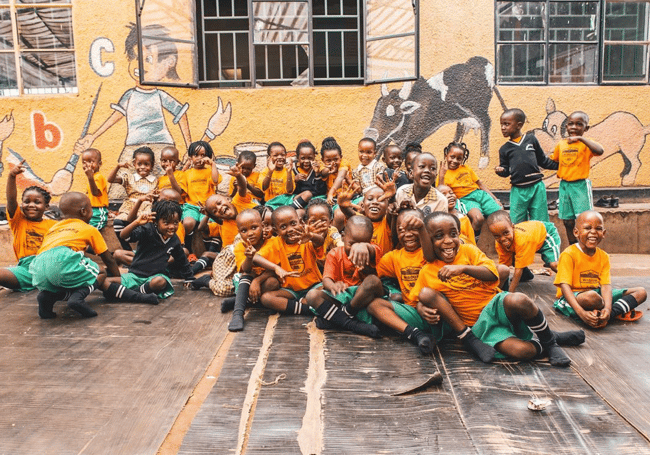 Help Out Even More
There will also be many other opportunities and projects where you can serve the community in other ways if you'd like to in your free time, such as clean water projects (help preserve a spring to provide clean water to hundreds or even thousands of local people), help with health/hygiene classes, etc. Your Local Coordinator Eddie is heavily involved in projects to help support vulnerable children, ways to provide basic life skills and support, and other meaningful projects we're hopeful ILP can become a part of.
Learn more about helping out in Uganda here —helping thousands have access to clean, safe water is an incredibly influential project ILP volunteers will be able to help with.
You can go here to compare our humanitarian programs and how you're helping.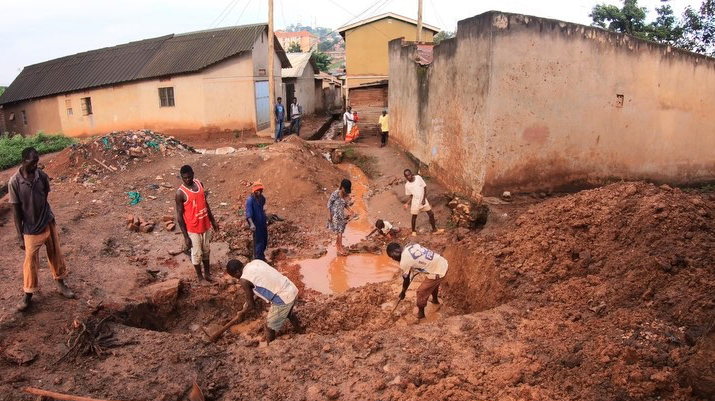 What City Would I Live In?
Lugala! It's a suburb on the outskirts of the capital, Kampala. Plan on a 25 minute drive to get into the city. It's a small suburb with unpaved roads and quiet streets lined with little storefronts and fruit stands.
You'll see your kids after class running around, and get the chance to connect more with the locals. Getting to know the local people and spending time with the kids you teach out of your classroom is huge experience for programs similar to our Uganda program.
When Is It?
We have 3 semesters available — we are now accepting applications for all semesters, but the very first group is set to leave January 2019!
Rough dates are:
Spring Semester: Mid January to end of April
Summer Semester: May to August
Fall Semester: Late August/September to December (home before Christmas)
Who's In The Group?
10-14 volunteers with a Head Teacher (who is a peer leader of the group who has volunteered with ILP before).
However, we are really looking to grow this program. Because of the need in Uganda, there are hundreds of more kids we could be teaching, but only if we have more volunteers make a difference in Africa. Unlike some countries where there is a limit on volunteers which creates a waitlist if you don't apply early enough, we don't foresee that being an issues: if you apply to Uganda, it's likely you'll get a spot right away!
Who Can Apply?
Both males and females are welcome to apply.
You do not have to be a college student to volunteer with any of the ILP programs. However, applicants must be 18 before they leave on the program.
You do not have to be LDS (a member of the Church of Jesus Christ of Latter-Day Saints) to volunteer with our program. However many volunteers are a member of the Church. There is a Church branch in Mengo, a neighboring suburb volunteers can attend. Your Local Coordinator, Eddie, is a member of the Church and has been the main project coordinator for some of the Church's charities in Uganda for several years.

Can Married Couples Volunteer Here?
Yes!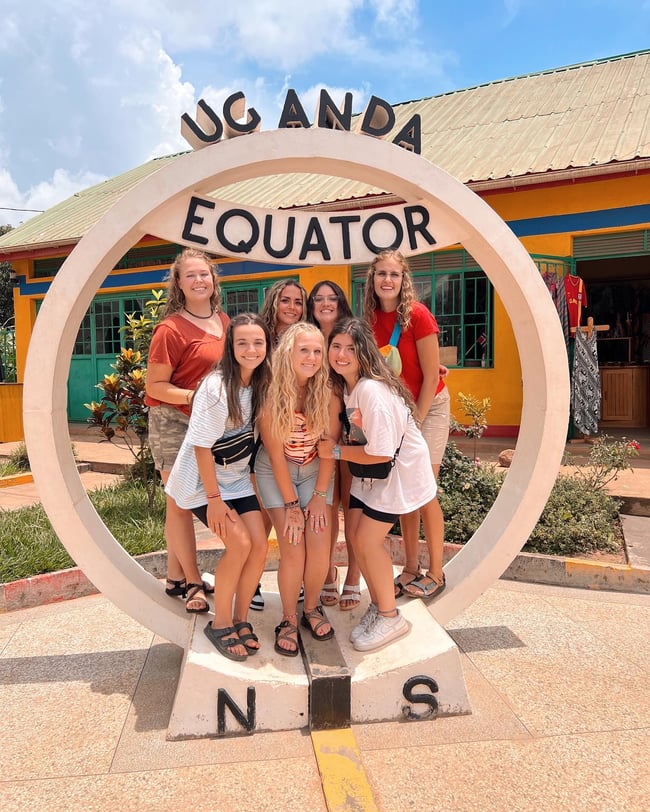 What Is Housing Like?
Volunteers live all together, in a gated area with security watchmen, with an open space between the housing buildings where you can hang out. It's kind of set up like this — there are little buildings in an open area: one building has the kitchen, while the others are set up like mini apartments, complete with bunkbeds, and a bathroom. Expect to share a room with 3-6 of your fellow volunteers.
You will have piped water for showers and plumbing and purified water to drink, along with WiFi do so you can keep in touch with your parents and friends.
A Note On Safety
Every group is set up with a Head Teacher who is experienced with the ILP program to help you out. You will also have Local Coordinators who are locals and know the area to help you adjust to the culture and give you some safety tips to help you get oriented with your new city.

Volunteers will also be traveling around Lugala in groups of two at all times, and groups of three when you're outside of your little suburb. Like we mentioned, the home is gated with security watchmen.

Our ILP Directors have been all over the world and when they went to check out Lugala before opening the program there, they said they felt quite safe walking around Lugala — something they haven't been able to say about every place they have visited!
What About Meals?
You'll also be eating at home: as always, your ILP program fee includes three meals a day, which will be provided by a cook. Meals in Uganda are a mix of local foods (like beans, rice, mashed plantains, potatoes, yams, and a mix of proteins like chicken, beef, pork, goat, and tilapia). You might also get more western meals, like eggs and toast, pasta, fruit and other favorites.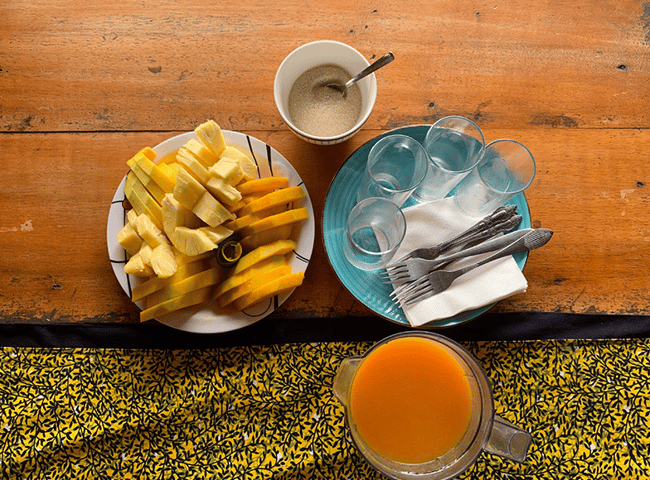 All About Vacations And Things To Do
Uganda is home to all the things you want to do in Africa, including safari. Hop into a jeep or bus and drive through the grassy plains, spotting towering giraffes, crowds of zebras, groups of hippos, prides of lions, herds of wildebeest, and the odd cheetah, hiding in the tall grass — Safaris like this area are a dream come true, and Uganda is home to more than one world-famous park.
A country that's well-known for safaris is also hiding some other top-spot activities. Here are just a few of our favorites:
Our Favorite Out-Of-Country Vacations
Volunteers also can vacation out of country, and explore places on their bucket list.
Wander markets or take a world-class safari in Kenya
Vacation on this Kenyan Island
Kayak at the base of Victoria Falls in Zambia
Hang out on the pristine lake-beaches in Rwanda
Snorkel some of the world's coral reefs in Mozambique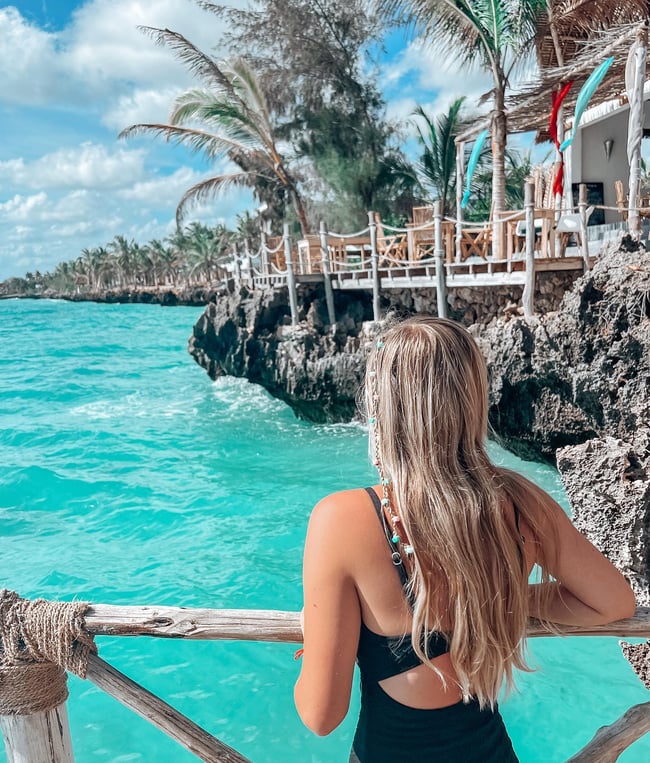 What's The Cost?
Your ILP program fee for this Humanitarian Program is $5,470.
To kick off the program, alumni can volunteer for a $500 discount.
This cost covers your airfare to and from Uganda, housing, meals, pre-departure and in-country training for the semester. We recommend that volunteers also budget around $1,500 to make purchases throughout the semester while living abroad to cover things like vacation costs, shopping, transportation, eating out at restaurants, activities with your group, etc.
Help With The Cost
Volunteering in Uganda means providing a free education to students who would not be able to receive that type of education. Since needing to speak English is such an important part of their elementary education, needing to know the language before they start school and start taking tests is a huge way to decrease the incredibly high drop out rate in Uganda. While an unsubsidized program to provide an education to less privileged children does create a higher program fee for you, you will be giving a completely free education to these students!

ILP is also planning to help fund other projects like providing clean water to hundreds of locals to help the community even more.
Our organization is actively looking for ways to make this program as affordable as possible for those who want to go to Africa but are worried about the cost. We want to help you make it happen. Our office has payment plans so you don't have to pay everything right now, and can have time to ask others to contribute to your cause and to fundraise. Explore this post about payment plans and other options.

A lot of volunteers have success fundraising. It's hard work, but the payoff is incredible ... passing out fliers and posting on Facebook seem worth it if it gets you to Africa, right? We recommend that around $3,000 of that program fee comes from the volunteer's fundraising. Need help with that? We have all of our fundraising tips in one spot.
What about spending money?
The amount of spending money you bring is really up to you, but most volunteers find that $1,500 - $2,500 allows them to see and do what they're hoping to.
As always, the Head Teacher for a Humanitarian program will have a large portion of their program fee waived and will also receive a stipend for their personal spending. If you'd like to learn more about what it's like to be a Head Teacher, go here.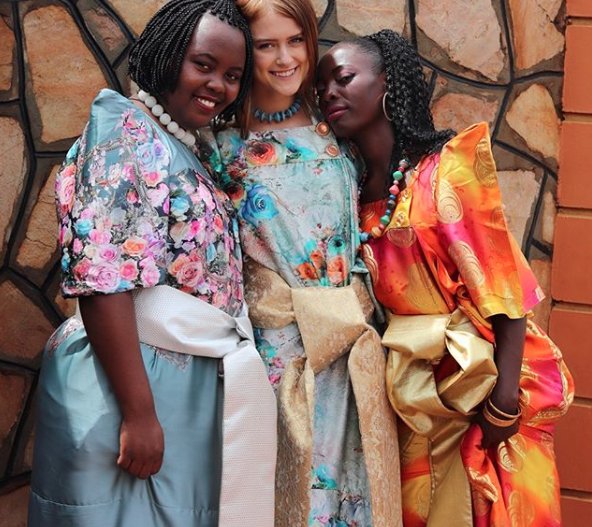 Oh, I'm Interested. Where Can I See More?
Go here. You'll find more photos of Uganda (get ready for the cutest kids!), ideas where you can spend your vacation time, places to explore on the weekends, and reasons why we think you'll love this place.
We also have a page that answers all of your questions like what a typical day looks like when you're volunteering in Uganda.

If you'd like to learn more about volunteering with ILP in general, you can head to our learn more page.
How Do I Apply?
As always, assignments are made on a first-come-first-serve basis …. if you're interested, you'll want to send in your application as soon as possible. We have a feeling volunteering in Africa is going to be very popular!
So many of our volunteers describe living and serving abroad for a semester as challenging and life changing and one of the best decisions they've ever made — a semester abroad in Africa is incredibly meaningful, service-full, and a travel-filled adventure ... don't miss out!
I'm Already Assigned To Another Country But Want To Switch To Africa!
While we love all the ILP countries .... we do not blame you for wanting Uganda!! A semester in Uganda is pretty incredible. Like we talked about before, there is such a need and room to grow this program, so we support you 100%.
If you're rethinking your original plans, just let us know! You can call the office (801-374-8854) or send an email to office@ilp.org.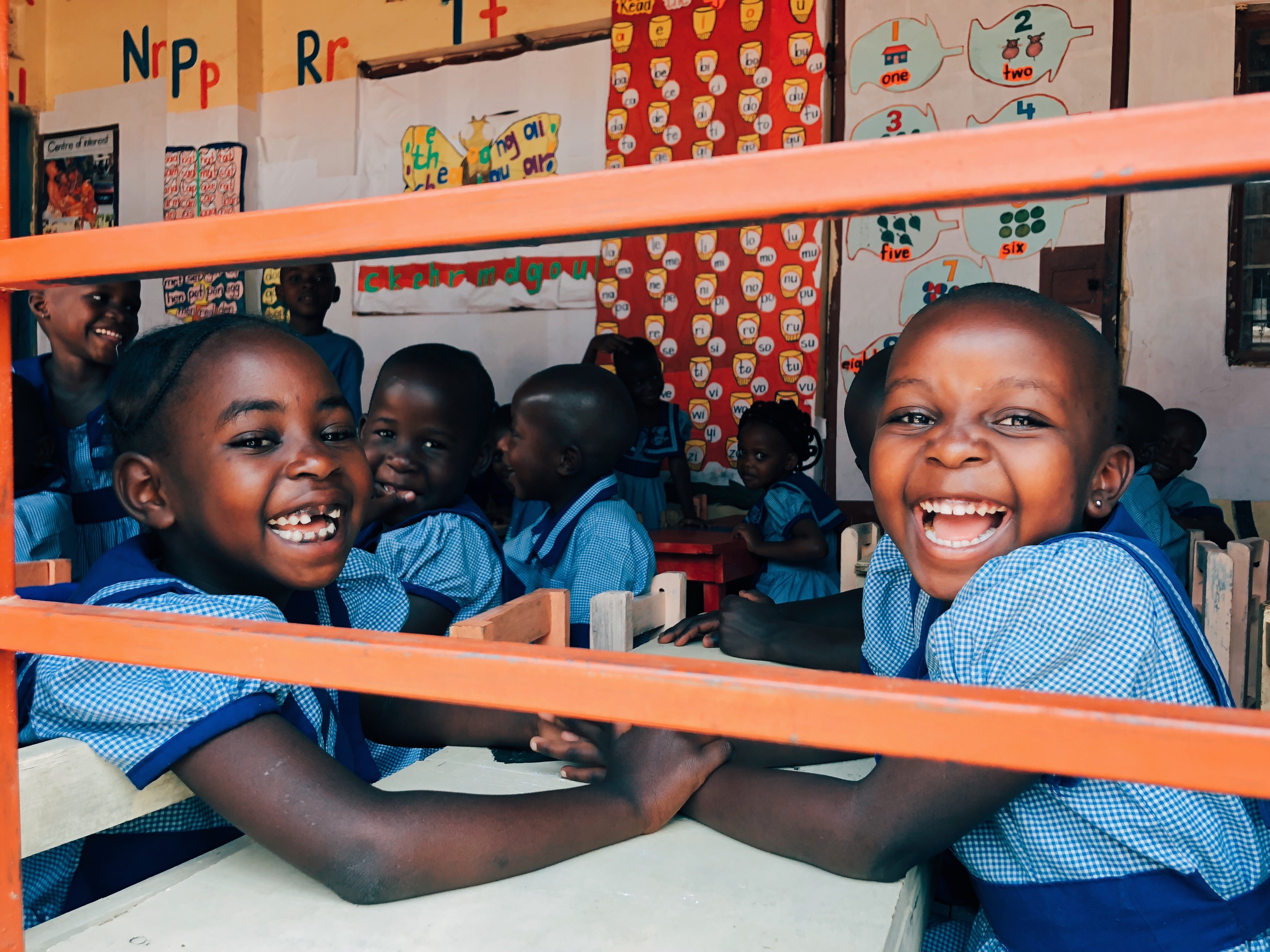 Want to see more?