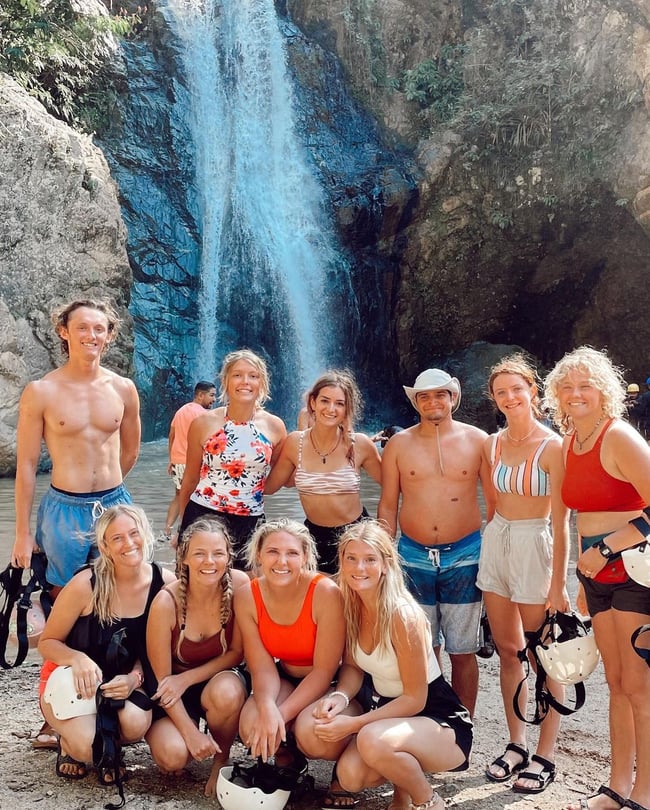 While pretty much everything is covered in your ILP program payment (airfare, room and board, training, visas, culture classes, etc.), here's what you'll be using spending money for (and give you a few tips on how to budget, too).
---
Think money is standing in your way of your dream of traveling?
Check out these ways to pay less for your ILP semester abroad
---

No matter where you are volunteering with ILP, your airfare, housing, visa, 3 meals a day and culture classes are all covered. You can really get a breakdown of what is included in your program fee here if you have questions on that.
While you're traveling in country, what isn't covered are all your personal expenses ... which is why you'll need to bring along some spending money. A lot depends on your spending habits and which ILP country you are heading to (some countries are better if you are a tighter budget). To help you break down what you'll want spending money here, we've pulled out major categories in more detail.
What Will I Be Spending Money On?
Here are a few of the most common ones with more detail so you can help ballpark how much you'll need to be saving.
Vacations
This is one of the main reasons people volunteer with ILP in the first place — the chance to live abroad and travel! Here's how vacations work with ILP if you have questions on that. And while we love, love, love vacations, it's where most of your budget goes.

Be prepared to buy train, airplane, and bus tickets as well as hotels/hostels and food while you are traveling on vacation. You'll also need money for museums and cable car rides up to the top of the mountain. You and your ILP group will get to make all of your travel decisions, so you can make it as affordable or expensive as you want. Another to know? Meals aren't included when you're on vacation, so you need money for that ... but it's such a fun part of your vacation to try different foods, treats, and desserts!
As a heads up, things in Europe tend to be more similar to prices in America, so if you are looking to not spend as much on vacation (or on things during your semester), you might want to try volunteering in Mexico, Central America, or Asia.
Souvenirs
This may be a big portion of your budget ... or maybe not. Of course, if you don't have much spending money, you may opt to only bring home a couple of souvenirs (like the souvenirs you can't miss out on in Eastern Europe) How much you spend in this category really is up to you.
Snacks (And Other Food)
All volunteers get three meals a day as a part of the program, but things like snacks, eating out at restaurants and food on vacations are on you. Volunteers love testing out the local cuisine during the semester, so plan on some extra cash for cool waffle ice creams, street tacos and churros, and stuffed pretzels. Yum.

However, be careful. There have been ILP groups who have visited a nearby cafe so often that some didn't have money to go on a safari or make that last weekend trip to Croatia happen. One of my biggest money-saving tips is to limit your snacks and how often you eat out because you can get three meals a day provided by your ILP program fee.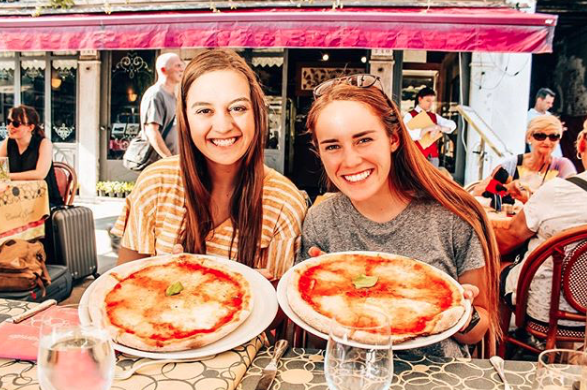 So ... How Much Should I Bring?
It's really up to you.

But really! Your spending habits are just something we cannot predict. There have been ILP volunteers who arrive in-country with an empty suitcase and spend hundreds of dollars shopping, while others skip out on all snacks, shopping, and souvenirs so they can do lots of traveling. If you're a spender at home, plan on being a spender on your ILP semester.
We usually recommend people bring anywhere from $1,500-$2,500+ on the program. That's a range that works for most of our countries if you choose to travel inexpensively and limit how often you are eating out and shopping. That lower estimate works best for countries in Asia and Central America, while the higher end of things cater towards Europe.

However, we've actually heard from some volunteers that they spent over $4,500+. Taking tons of weekend trips, choosing more expensive vacation options, eating out frequently, traveling in the high season, etc. all contribute to a higher budget.
Ask Around
It's pretty helpful to talk to alumni who've been to your country to get a better idea of what they spent and what they did. ILP groups who went to Europe but traveled to Italy, Greece and France spend more than groups who vacationed in Hungary, Slovakia and Poland. You can ask about spending money on your country's Facebook page once you've gotten assigned.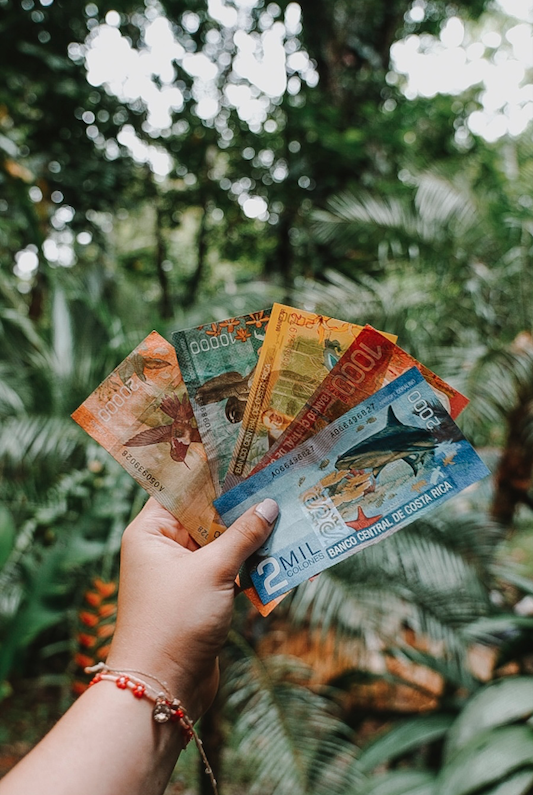 Can I Get Help With Keeping A Budget?

I Want To Spend Less.
It's important to know that ILP is an independent program — You won't have anyone there telling you to plan a more affordable vacation or maybe skip out on getting gelato (again) .... your budget is all up to you. You and your ILP group will be planning vacations together, meaning you'll need to factor in your budget to make sure it fits with what your group is planning.
Trust me, you'll have a better semester if you aren't worry about money the whole time (and will want to take these tips into consideration).
Plan Vacations First
After you arrive in country, your Head Teacher will let you know the vacation dates for the semester. Make sure you know when the trips are so you can plan to have money during each of them. One one of my ILP semesters, there was a group of girls who ended up skipping out on our last vacation because they didn't set aside enough money to make it happen. Instead, they spent money at Starbucks at the local mall and we all got to visit another country on the weekend instead.

Book things early! Train tickets and plane tickets get expensive if you book them last minute, so try saving by booking them early.
Limit Eating Out
We all want to go out to eat when we travel — it might be my favorite part of it actually! All the treats ... all the yummy local food. If you're going out to eat instead of eating the food that is already provided to you, that is part of your personal costs and everything adds up quick. Even when you are only spending a dollar here and a dollar there, save the eating out for when you're on vacation and have to eat out anyways.
Spend Wisely
Decide what really matters. Would you rather sip on Starbucks, or would you rather take a trip to see the Terracotta Warriors? Little things add up, so if you're on a budget, skipping out on treats, chips and ice means you could enjoy a weekend in another city or country.
The biggest thing that can add to your budget is doing more trips. You'll have a few scheduled vacation times where the bulk of your budget will go towards, but you can also do a shorter day trip every weekend if you wanted to - just know that that's going to increase your costs ... by a lot.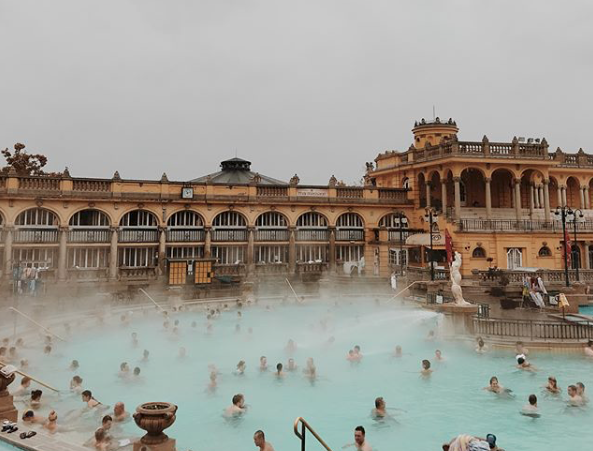 Let's get you set up for your semester abroad
It's really up to you how cheap or expensive your time living abroad is, so be prepared to budget, plan, and have the time of your life! We've got more money saving tips on our blog but you can also talk to an ILP representative about some discounts and promotions to help you save even more: