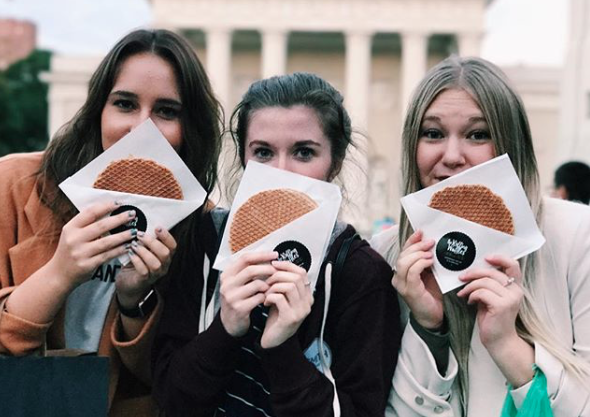 If you spend a semester volunteering in Europe, you'll have vacation time to see tons (and tons) of countries, all over — here's how!
As an ILP volunteer, you're guaranteed to have free time, weekends off and scheduled vacation days to explore — which is probably why you chose our program, right?

Not an ILP volunteer? That's easy to fix,just start an application.
And these ILP volunteers in Ukraine decided they really wanted to see Europe. During their long vacation, they were able to see 15 different cities in eight different countries. Here's how:
Pick your "must see" countries
This ILP group wanted to see Germany, Italy, Spain and France (and a few others, time permitting).
Plan Transportation
We recommend checking many different sources to find the best deals. Our volunteers love traveling by air withthese budget airlinesand also have had luck traveling via the bus and Eurail. Research all of these options and see what works best with your schedule.
Houston's group ended up taking six planes, two night buses, and one train in order to get to all the cities they wanted to see.

Because of layovers, the group was able to add a few more countries into the mix.
Plan Where You Are Sleeping
Our volunteers generally enjoy staying in hostels, or AirBnbs — if you do your research you can find clean and cheap places to stay. Also, you can sleep on an overnight train or bus — fall asleep in Rome and wake up the next day in Venice. Awesome!
The Fun Part: Where They Went, How They Got There, and What They Did There:
Day 1:
The group were living in Ukraine, then flew to Frankfurt and then went right on over to Rothenburg, Germany (which is like a fairytale). Walk through colorful streets and try German pastries here.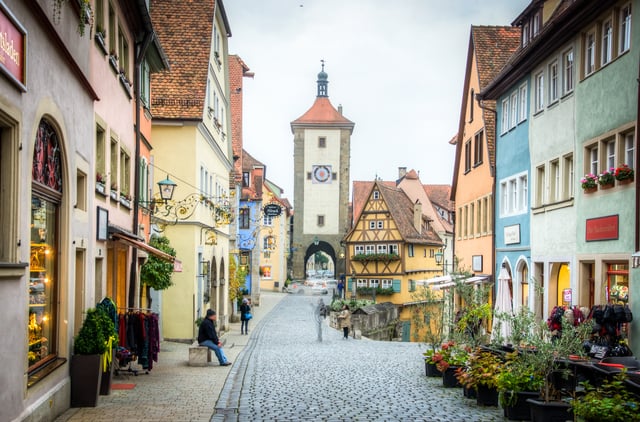 Oh, and check out Fussen, Germany as well if time permits.
While in Fussen, the group loved exploring this picturesque German town (it's pretty gorgeous with the Alps in the background). Fussen is also a jumping off point to visit Neuschwanstein castle, which should be on your list (keep reading for day 2's itinerary)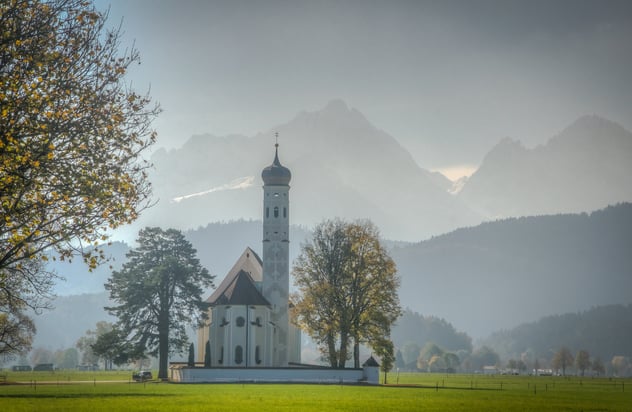 Day 2:
In the morning, go
see the Neuschwanstein Castle
, in the nearby city of
Schwangau, Germany. This famous castle was the inspiration for the Disney castle...definitely a must see.
We highly recommend the scenic drive through the Fern Pass to all those who want a brief glimpse of the Alps. Along their way, the group stopped in
Biberwier, Austria to
admire the Alps from the Austrian side.
There are many tour bus options that you can take from Fussen or the castle, but that link above outlines all the details you'll need to know.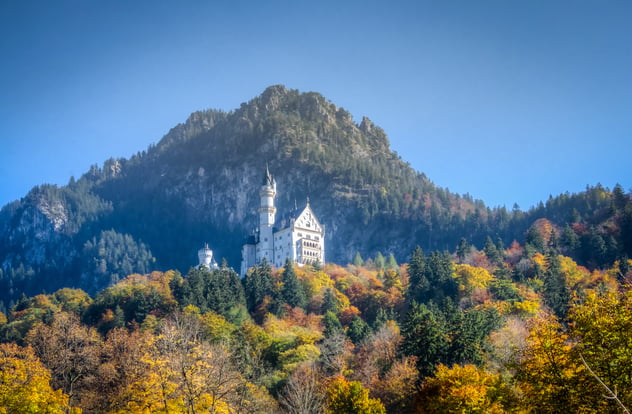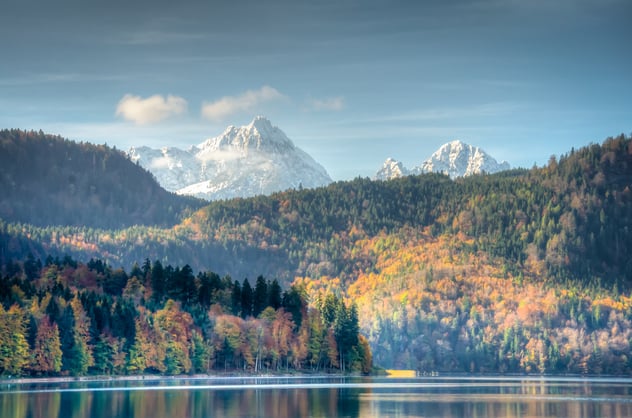 On they way back to Frankfurt, they visited Garmisch- Partenkirchen, Germany to get some dinner (get the bratwurst!)
After this fun packed day, the group headed to back to Frankfurt and took a night bus (W
e recommend Meinfernbus) from Frank
furt to Florence, Italy.
Update: We're at six cities in two days!
Day 3:


After arriving in Florence early in the morning, the group got to exploring —be sure to
climb the Duomo and the Bell Tower and don't forget to see the world famous statue of David while you're there.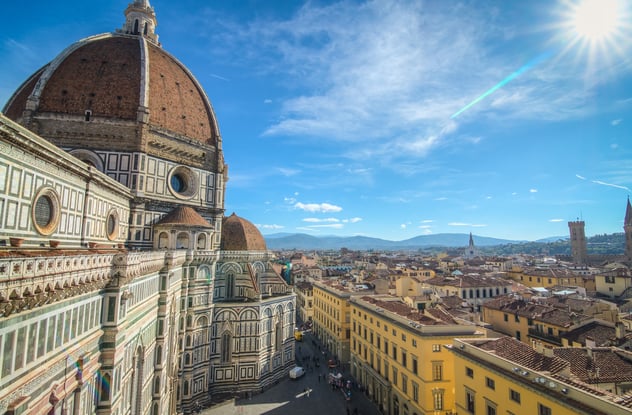 Later that night, the group took a sleeper train from Florence to Venice, Italy.
Day 4:
The group arrived in Venice pretty early in the morning, and did not waste any time. They got straight to exploring this canal filled city — make sure you take a gondola ride for a true Venetian experience and "force" yourself to eat some gelato.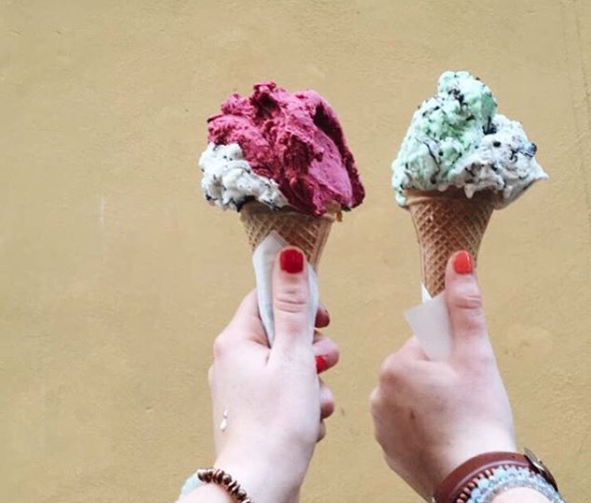 That night, they took a night bus from Venice to Rome — remember the night bus means you don't have to find a hostel or hotel to sleep at.
Update, we're now at 8 cities in just 4 days.
Day 5:
Early in the morning they arrived in Rome. First, they went to their hostel where the group dropped off their bags and freshened up, then got to exploring the Colosseum, Pantheon and the Spanish Steps, as well as the Vatican ... which is technically it's own country (and it's own city).

Have more time than Houston's group? Here's how to see Rome in 2 days.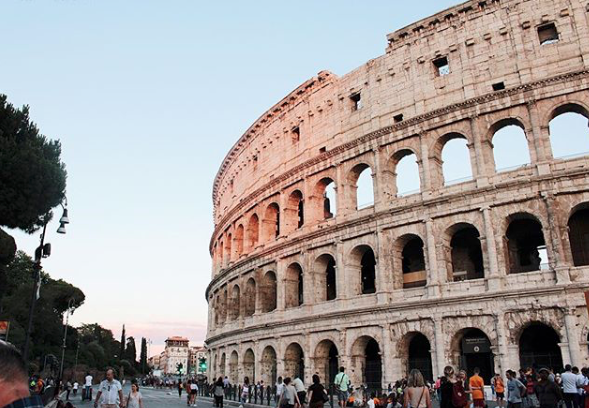 Day 6:
Fly from Rome, Italy to Barcelona, Spain. The group quickly found their hostel and then headed straight the beach — which is only one of the things on your Barcelona to do list.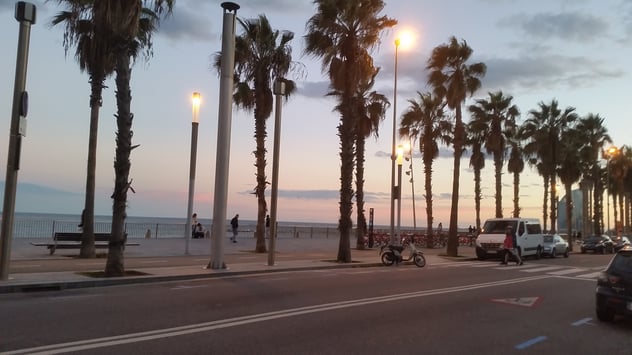 City Update: We're now at 11 cities in less than one week.
Day 7:
Fly from Barcelona, Spain to Paris, France. Wasting no time, the group dropped their stuff off at their hostel and headed to see some of Paris' top sites: The Notre Dame and the Eiffle Tower! Amazing.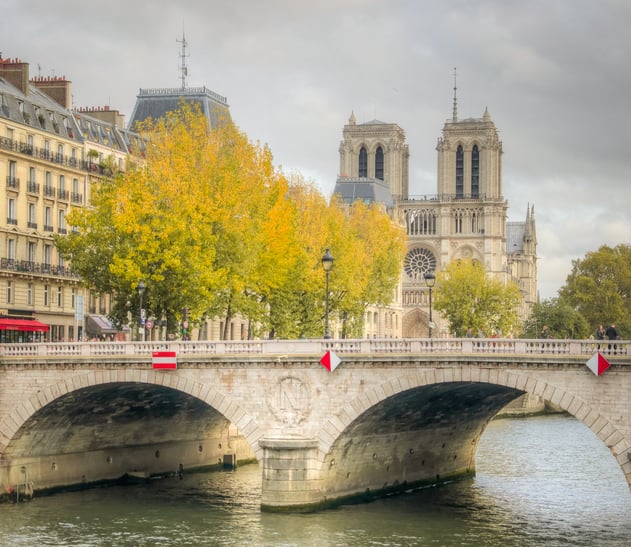 Day 8:
Houston's group stayed in Paris an extra day and for a very good reason: to visit the Louvre — you can spend hours and hours and hours here.
The Louvre is the world's largest and most visited museum and has more than 70,000 pieces art. One of it's most famous pieces is the Mona Lisa.
Later that night the group then flew from Paris, France to Copenhagen, Denmark.
Day 9:
After arriving really early in the morning, the group found their hostel and got some sleep before hitting up Copenhagen! The group rented bikes, which they rode all around the city and out skirts where they saw a windmill, beautiful scenery and amazing old churches.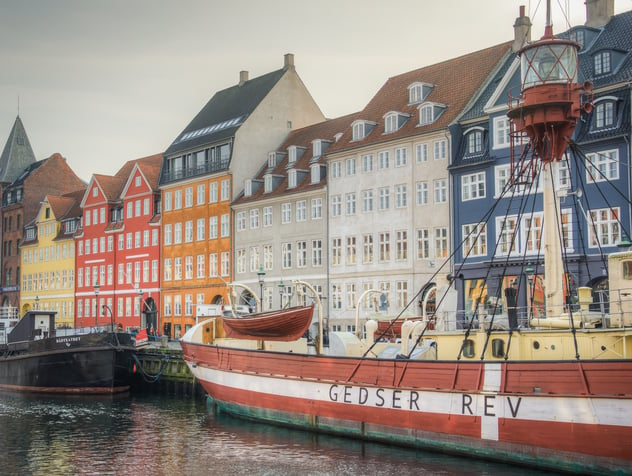 Total Cities: Wahoo! Exploring Copenhagen for a day brings the total to 13 cities so far!
Day 10:
Early in the morning, the group flew from Copenhagen, Denmark back to Kiev, Ukraine but were able to spend part of the day in Riga, Latvia, thanks to a long layover. In Riga, the group was able to explore old town (it's stunning by the way).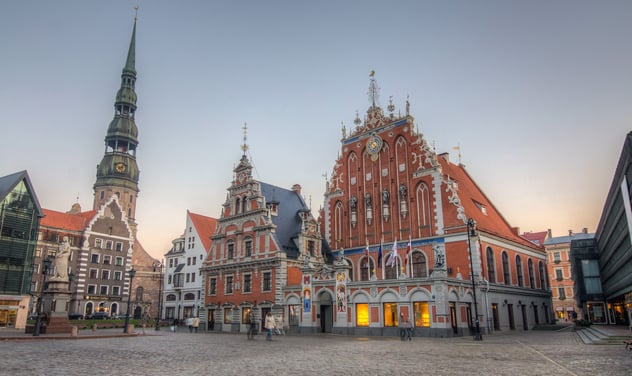 Total City Count: If you add Kiev into the mix, you get THE GRAND TOTAL of a whopping 15 cities in 10 days! Wow! This group did a great job of making the most of their European travel plans and it really paid off.
Think you could do this (or see even more?) Come volunteer in Europe with International Language Programs! Come check out the ILP countries and chat with an ILP rep to learn even more: