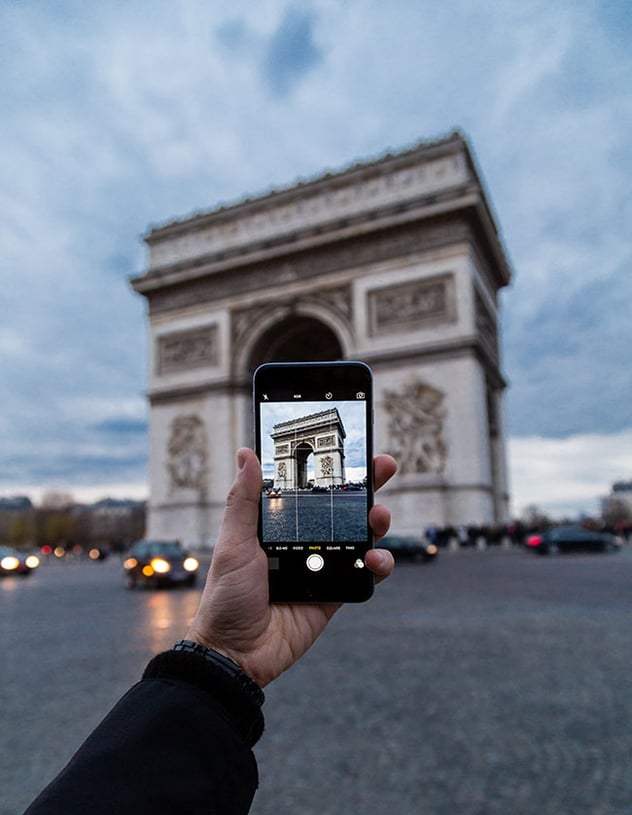 Just because you love photography or want to have an amazing Instagram feed doesn't mean you have to buy a fancy camera — your iPhone can take some rad pictures!
Smart phones are so smart these days. Your iPhone camera is probably more advanced than you realize! Whenever people ask me for super budget friendly camera recommendations, I actually never recommend those affordable point-and-shoot cameras because chances are your phone already does just as good of a job. Just use what you already have!
If you're budget is a bit smaller (hey there, college students) ... stick with your iPhone and forget about buying a camera. Seriously. There's actually AMAZING photographers out there that choose to only use their phone to shoot with. There's even awards that are given out for iPhone photography. It's a whole thing.
If you're taking your iPhone on your next trip, check out our guide for How To Grow Your Travel Instagram Account and then check out our tips below for getting great photos.
Tips for taking better iPhone photos:
Download Lightroom App
Use the grid
Don't zoom in
Turn off live photos
Turn off the flash
Try a lens
Don't edit in Photos
Take photos with the Lightroom App
If you have a subscription to Adobe Lightroom and love the control you have with your DSLR, download the Lightroom app. You can actually adjust settings like the exposure, f-stop, white balance, and ISO while you take photos right on your iPhone. Crazy huh!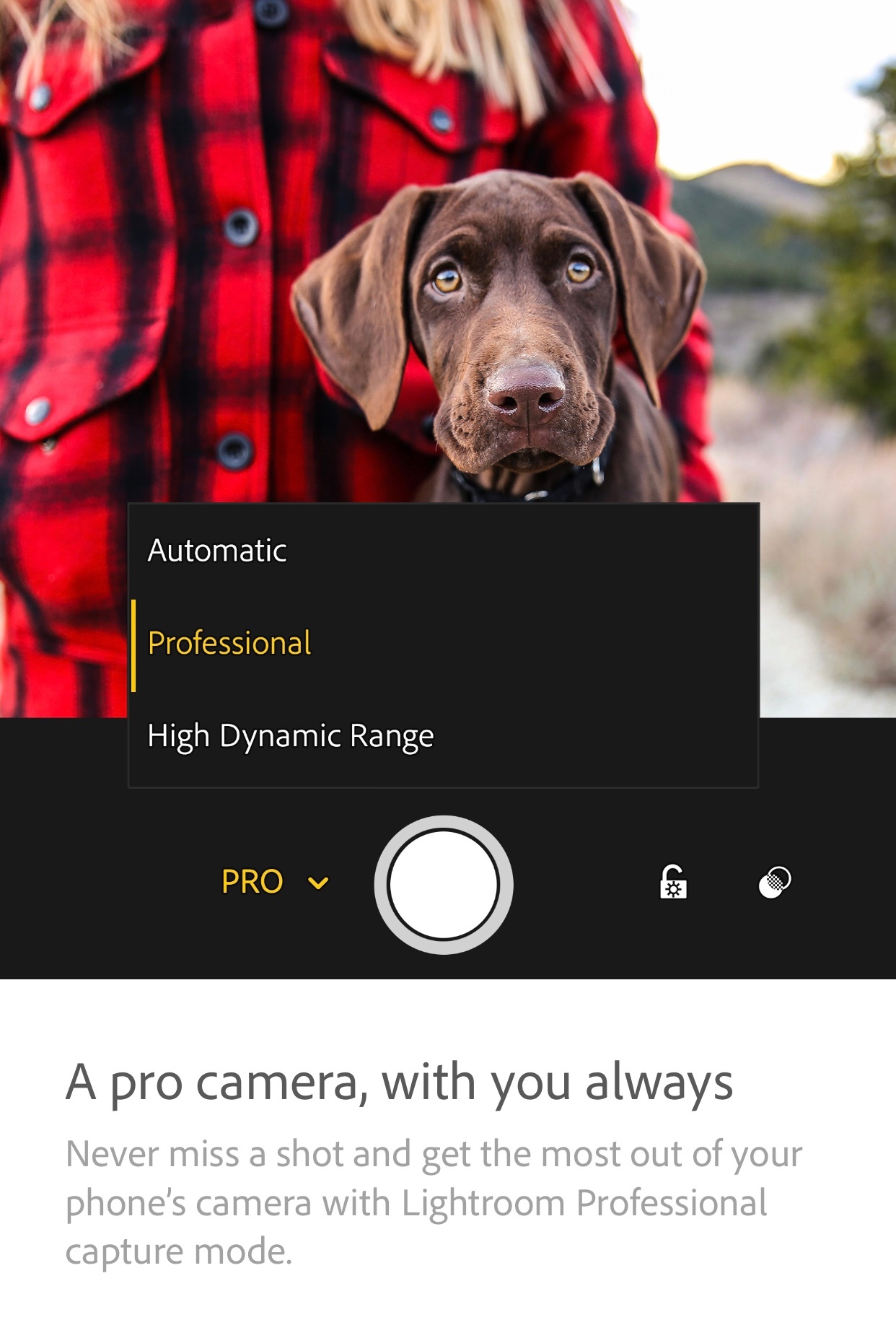 Use the grid
Because we snap photos so frequently, we get careless and it's easy to skip this step: but don't do it — make sure to line up your photo. Luckily, your iPhone totally helps you with this — Switch on your gridlines by going to Settings - Photos & Camera.
Took a photo you love, but it's a bit crooked? If you realize afterwards that your photo is not alligned, you can still line it up how you like. When viewing your photo in the photo app, click on edit, choose the crop button, and then slide your finger back and forth on the dial. Just know that you'll have to crop part of your photo to do this.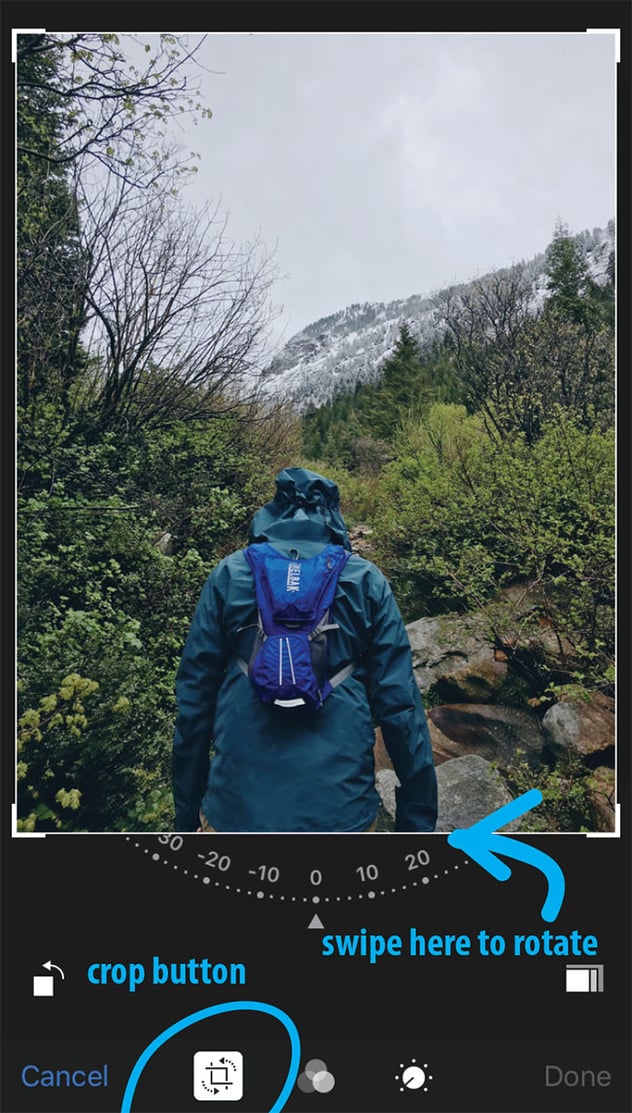 Don't zoom in
You'll lose an incredible amount of quality really fast everytime you zoom. iPhones are really not meant for long distance (no surprise there). Move your feet and get closer if you can instead zooming in.
Turn off live photos
Typically the "live feature" is turned on, but it essentially puts together a 1-2 video of the photo you're trying to take. Sometimes, it's a cool feature (like when you're taking a picture of a moving train) but sometimes you need a still snapshot.

Turn it off by going to take a picture, and clicking on the yellow circle icon — just click it (it'll switch from yellow to white and will say "LIVE OFF").
Turn off the flash
Skip the flash. Obviously if you have a moment you can't lose and it's dark, you're going to want it ... but if you're looking to create a beautiful photo you need natural lighting and zero flash. Flashes always wash out your image, so follow pro-photography rules and opt to shoot in natural light whenever possible.
Play around with lenses
You can actually clip a small, lightweight lens right onto your phone and get effects similar to that of a larger camera's lens. Pretty amazing. They have all kinds — Macro, wide angle, fish eye, etc. You can find pretty affordable lenses on Amazon and you can also find higher quality ones as well. We found this post that has some reviews on lenses.
On this photo (below) I clipped a wide angle lens on my iPhone 6. It distorted the horizon, but I was able to get a much larger scope of scenery than if it was just my phone. Play around with it and see if it's worth investing in.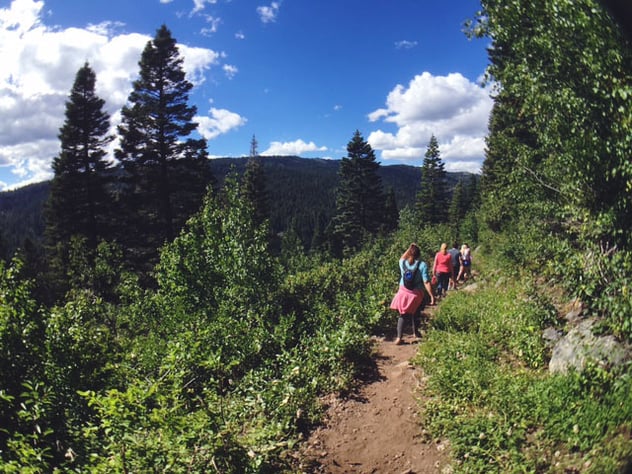 Don't edit in Photos
Your iPhone's Photos app isn't the best place to edit your photos. You're better off using another app. Honestly, I don't love Instagram's editor either. You know when you see a beautiful Instagram feed and you're really wishing you could take photos like that? I would bet you a lot of money that they are not using Instagram filters.
Most famous Instagramers shoot their photos, edit them with more advanced editing software, and then upload that finished image to Instagram. There are more and more ways to edit directly from your mobile now though instead of your desktop which is really convenient. If you're really invested in beautiful editing, you should first consider using Adobe's Photoshop apps. Another great photo editing app you could play around with is VSCO.
---
Good luck! If you're going on an international trip, using your phone as your camera is a great way to save space in that suitcase.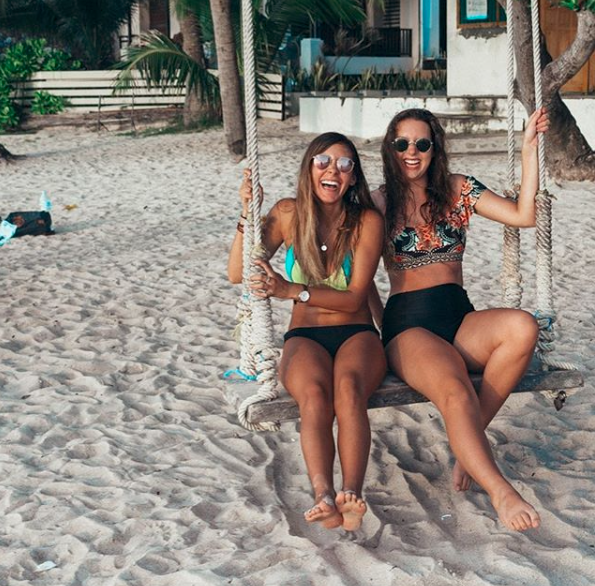 Oh, and if you're wanting places to go practice these iPhone tips ... you gotta come to Thailand! We're big fans of a short visit, but love the idea of volunteering in Thailand for semester way more (that way, you can take a vacation in Bali when you're not sipping smoothies or teaching a class of kiddos!). Sounds like the dream life, right?
Learn about volunteering and spending a semester in Thailand with ILP by clicking below;