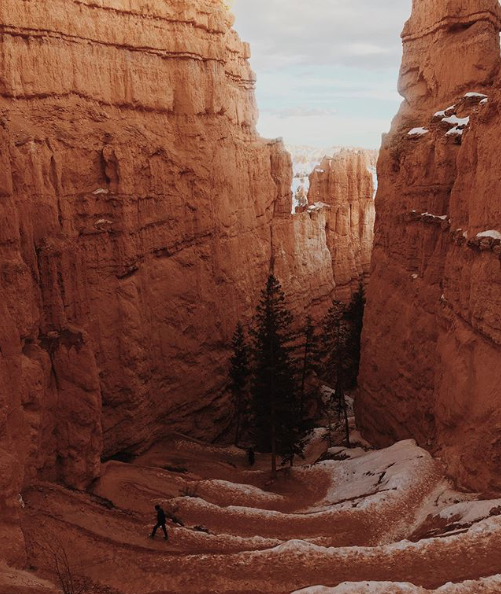 Whether you are in Utah for a few days for ILP training, or just visiting the (many) National Parks here, make sure you take full advantage of one of the most amazing places in the world!
International Language Programs is located in the wonderful state of Utah. It is personally one of my favorite states, and feel super lucky that I have lived here on and off for the past ten years. After ten years, I am happy to write the inside scoop of what to do when you are Utah. My pick? Any hikers or photographers need to check out all the National Parks found in this state.
National Parks
You cannot go to Utah and not go to a National Park. There are five major National Parks located here:
Arches
Bryce Canyon
Canyonlands
Capitol Reef
Zion
Most are located more in Southern Utah, but if you have an extra day or two, you will not be disappointed if you make the trek to Southern Utah from Salt Lake City, or Orem. All are very picturesque, and many have hikes for all level of fitness ability.
Getting In For Free
Because they are National Parks there will be an entrance fee. But look here for days that you can enter the park free, and then look here for information about their annual pass, which I definitely think is worth it even if you go to two or more parks.
Arches
Arches is open year round, so even in the winter, there are amazing sights to be seen. Arches National Park is known for red rock arches that span the park. Millions of years ago there was great sand dunes that became petrified. Over the millions of years these petrified sand dunes have been shaped and eroded into what we see as arches today.
The most famous arch in the park is known as Delicate Arch (shown below) - that's probably already on your Utah bucket list. My personal favorite hike is Devil's Garden where you can see five arches in one hike.
The NPS website has more information about the park overall — you can also get info like opening hours, hiking trails, and other basic info on this pamphlet.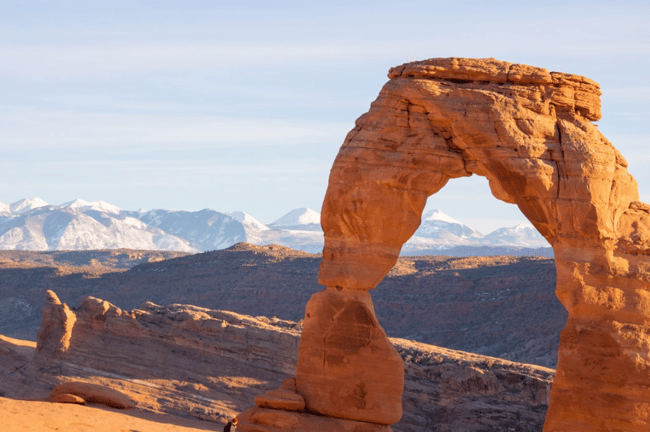 Bryce Canyon
Another park that is open year around, although during the winter there may be some road closes and off limits hikes. Bryce Canyon is known for its hoodoos. These rock formations have been eroded over millions of years, and now have the classic spire shape. The Peek-A-Boo Loop is a must do there — it gives you the most iconic view in the whole National Park.
There is a lodge in the park or you can find where you can camp and get a permit to set up a tent or trailer if you'll be staying overnight. Get more info about planning your visit here.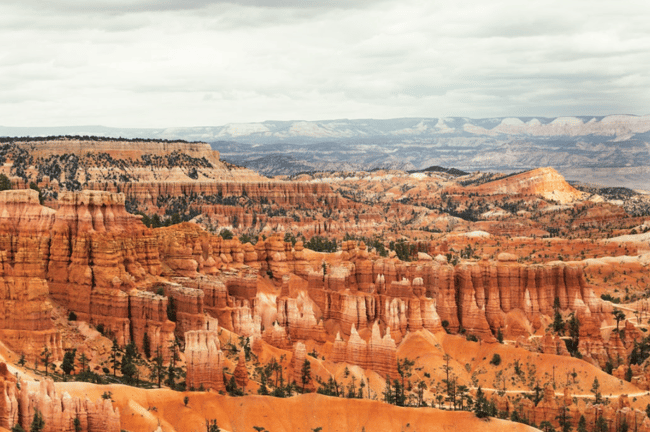 Canyonlands
Canyonlands in divided into three parts. There is Island in the Sky, The Needles, and The Maze. As each one gets a little farther away from Moab (the city that the park is located in) the more primitive the park becomes.
At Island in the Sky you will find paved pathways that go to short hikes and glorious overlooks. The Needles has some roads that are paved to moderate hikes, and then mostly dirt to the more in strenuous hikes or overnight backpacking. Then the Maze mostly has to be accessed by off-road vehicles or all wheel drive. If you are into shorter hikes, Mesa Arch is the best one to see in Island in the Sky.
And for me, I LOVED Slickrock hike in The Needles, mostly because there was a geological self-guided tour you can do ... and I'm a nerd like that.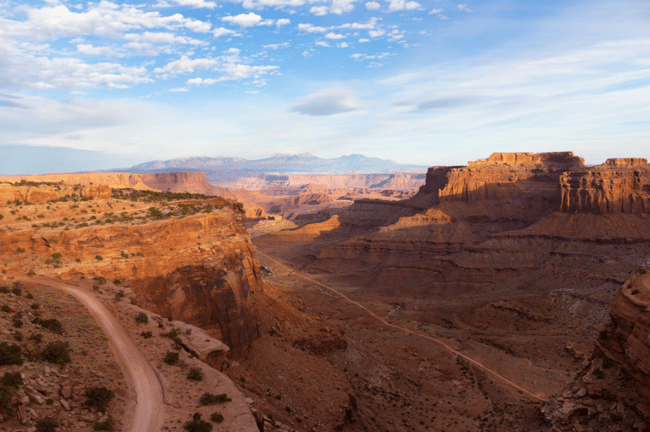 Capitol Reef
Opened year round, this park is perfect for those that want to take the road less traveled. This is a popular geological sight because it is one of the best spots to see a monocline, or extended folding in the sedimentary rock bed. This formation is known as the Waterpocket Fold (for all of my geology fans out there).
A great hike to explore and get a great view of this fold is the Chimney Rock loop ( I am a huge fan of loops). This is also one of the best parks to go stargazing, so think about getting a camping permit and gazing up to see dark inky skies scattered with stars.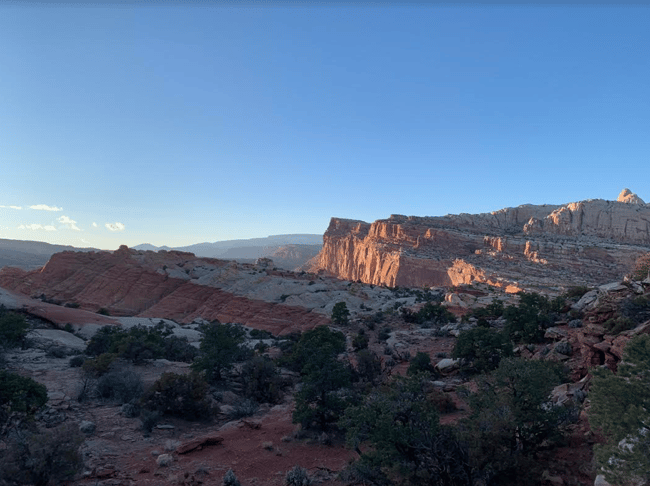 Zion
Probably the most popluar of them all, Zion National Park sees at leat 3 million vistors a year. With shuttle systems, and paved road, almost everything is super accessible. The most popular hike is the Narrows. This is actually a 16 mile hike, but you can go as far as you want to make it and still see what makes it so popular, so it's great for all levels. Although it is super pretty, it can get cold during non-summer seasons (so bring a jacket). There is also possiblities of flash floods, so be sure to check the status before going.
The other super popular hike is Angel's landing, which I reccomend you do in the morning (it gets very hot in the summer months!). If you are scared of heights, I suggest you still go up about two miles before the cliff drop off because you can still get amazing views of the famous exposed cliffs that make Zion so popular.
Learn more about each of these hikes and the park in general here.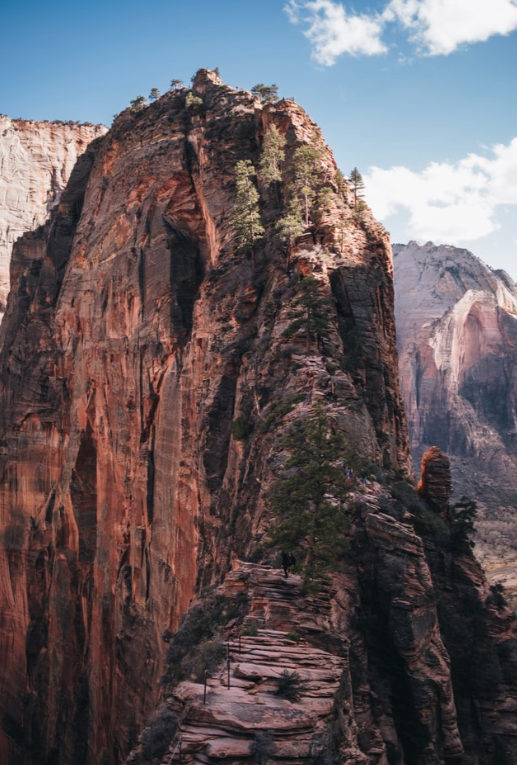 Planning your next adventure?

We've got the perfect thing for you — get info on our favorite places to snorkel in the Dominican Republic, what I pack on a 10-day trip, and a roundup of what chocolate to buy in Europe. Our Adventure Updates are a quick email update you'll get every Friday, crammed full of the best tips for your next trip.