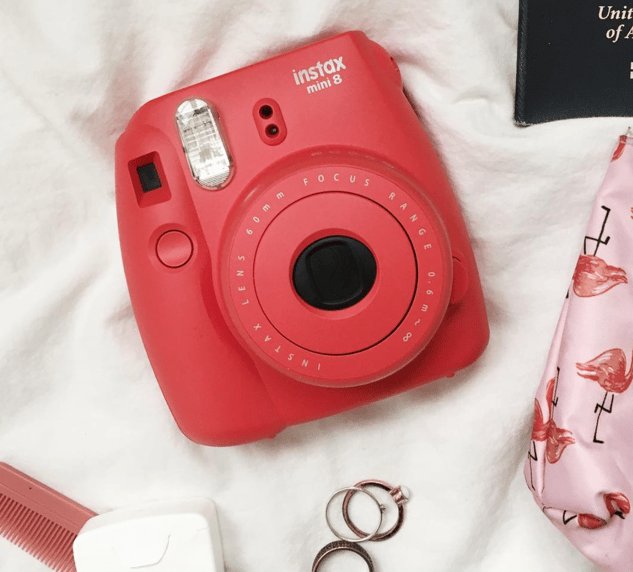 Wondering how easy it is to bring (and use) your Polaroid camera on your ILP adventure? We've got some insights from volunteers who have done just that, and have a few tips that may come in handy.
So you may have noticed that one of the coolest little travel trends are these cutie Polaroid cameras. They are super darling, really easy to use and you get instant pictures of your adventures! Those pics are perfect for putting straight into your travel journal, having little gifts to give to friends you meet, or posting them on your bedroom wall while you volunteer in Romania. (Do you want to put this camera on your packing list yet?)

Our volunteers love their Polaroids and have a few tips on how to bring one on your semester too. Oh, not an ILP volunteer yet? Not a problem — come fill out an application and get excited!
Getting Through Security
Keeping Your Camera Safe
Buying Film
Using Your Camera
Getting Through Security
So you want to make sure your camera and film make it through airport security safe and sound right? Brikel W. (an ILP Dominican Republic volunteer) had no problems putting the camera and the film in her checked bags. Other volunteers have said the same thing.
But the Fujifilm website (and Kelsi K. an ILP Thailand volunteer) suggest keeping your film and camera in your carry on bag. If you are worried about it, pack your film and camera in your carry on and know security may ask you to take them out of your bag and examine them by hand instead of putting them through the X-Rays.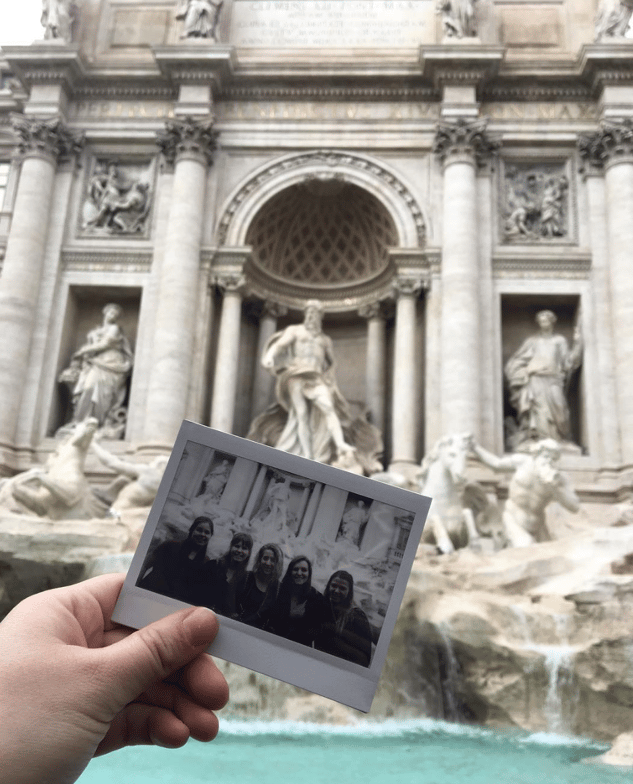 Keeping Your Camera Safe
Heat and light can damage your film and camera, so try to keep your camera cool (just don't leave it baking in the hot Thai sun for hours while you're at the beach). And with any valuable, keeping it close to you while you're site seeing in Prague or running around Shanghai Disney is also a good idea. You can even get a cute carrying cases with a strap you can sling your camera over your shoulder instead of carrying it around all day long.
Buying Film
You may be able to find it abroad, but I wouldn't risk it because it may not be as easy to find. Here in the States, you can get it lots of places (like Walmart and Target) although it's cheapest on Amazon and at Costco, especially if you buy it in bulk (a smart idea of you want to save money). ILP has a Facebook group for each country so once you know where you're going, you can ask the current volunteers if they've been able to find any in your city.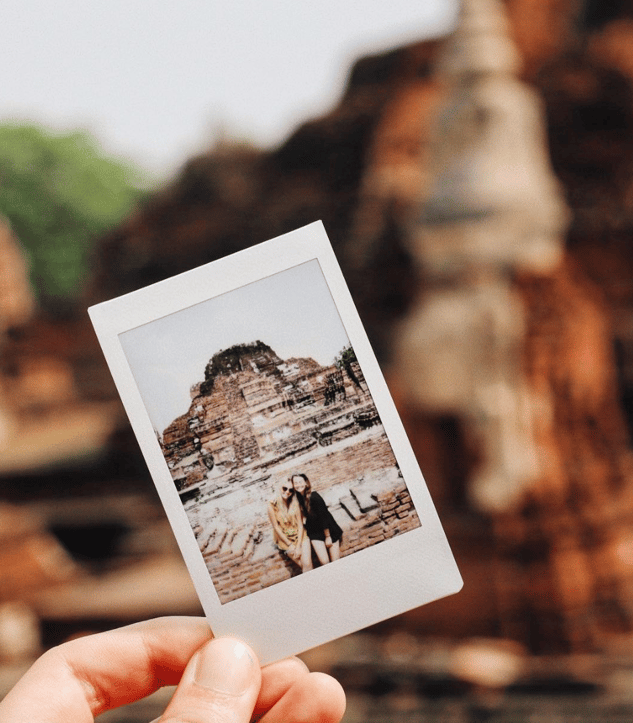 Using Your Camera
We love these photos for cool Instagram pictures, for putting into your rad travel and scrapbook journal and using it to decorate your dorm room abroad, but we especially love taking pictures of your kids who might not have a photo of themselves.
One of our favorite stories is from Alyssa R. who was volunteering in the Dominican Republic. She gave a Polaroid to a boy who hadn't ever seen a picture of himself, let alone a printed picture of him to keep! Awwwww, think about how your pretty little pictures can change lives.
Or, the one about Macie N who snapped a picture of two friends in the DR and had parent after parent ask if she could take pictures of their kids — these mommas had never had a physical picture of their kids.
Awwwww, think about how your pretty little pictures can change lives.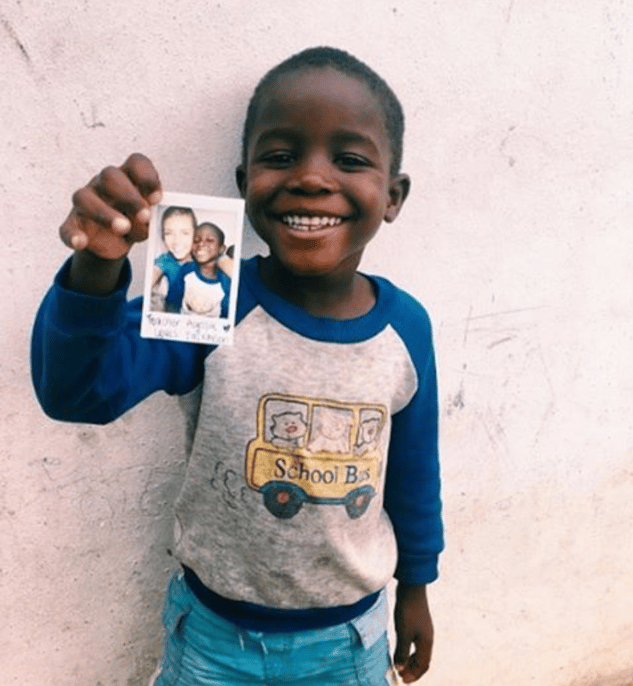 Want to give Polaroids to the cute boy in the picture? Come make a difference in the DR (or any other ILP Country — see our other countries right here). You'll be traveling and teaching English with other college aged volunteers (and have vacation time to see alllll the cool places) for your semester abroad. Click that button below for more info on the DR (and the other button to find out more about our program):