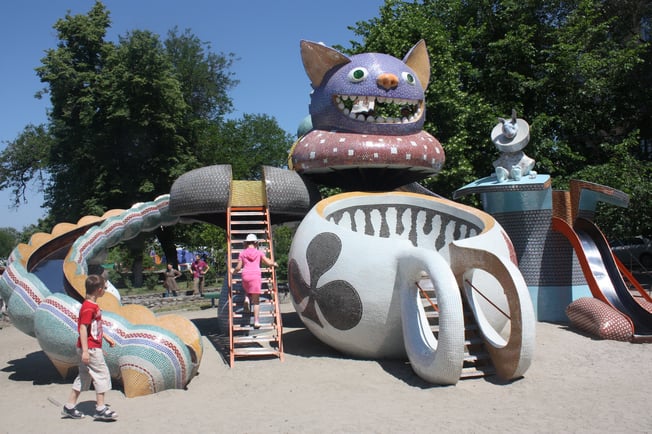 Visit this Alice in Wonderland themed park while living in Ukraine. It's funky, unique, and a pretty good memory for a Saturday afternoon living abroad.
During your semester with ILP you just might be lucky enough to volunteer and live in Ukraine. Kiev is beautiful city with a lot to do and see. Spend time exploring whenever you can and make sure you check out this magical park while you're at it!
Ready for your own semester abroad in Ukraine (or one of ILP's other amazing countries)? Here is what volunteering in Ukraine looks like!
The park is often full of kids running around and climbing over the beautiful mosaic works. It can be a great place for a picnic on a warm day where you can just relax and people watch. Make sure and take your camera to snap some Instagram worthy pictures!
Where is it?
The park is located really close to the main "downtown" area of Kiev. It really is a hidden little gem right in the middle of the city. You can walk from the center of town to the park in just a few minutes and pass some beautiful architecture on the way.
Keep reading to find the address and other info.
Give yourself some time to get there, explore and get back but it can easily be done in an hour once you get downtown. So, grab your ILP group and go explore together!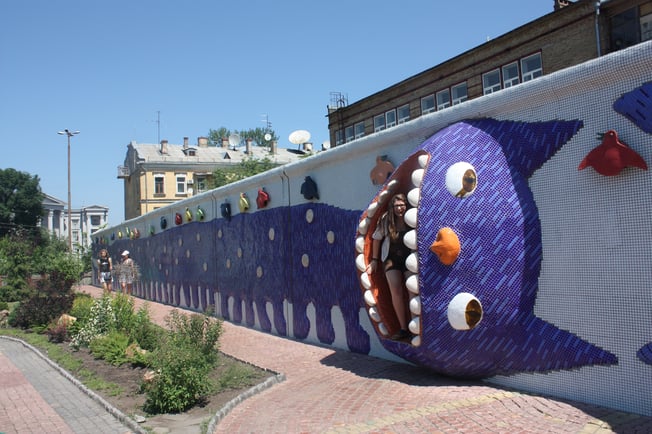 What is it?
This park is not only full of Alice in Wonderland sculptures, but also has other beautiful pieces of art you can check out. There is a mosaic wall, The Little Prince statue, fun fountains, funky benches, and of course the park itself.
This area is called Landscape Alley and is a wonderful place to explore and walk around when you have time. Click here to read more about its history here.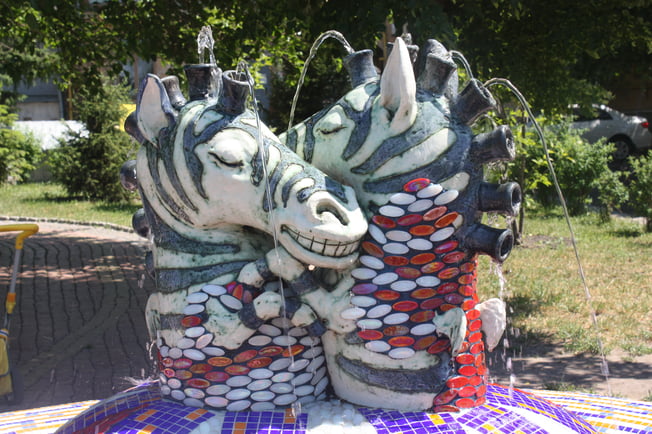 How do I get there?
The easiest way to get there is on foot. It's so easy to find, so make sure you don't miss it while volunteering in Ukraine.
Walk from Andriyvsky Descent to the intersection of Vladimirskaya and Bolshaya Zhytomirskaya Streets. There you will see the National Museum of Ukrainian History, then turn into the yard.
Here's the address in case you need it: Vladimirskaya St. 2 / Bolshaya Zhytomirskaya St. 34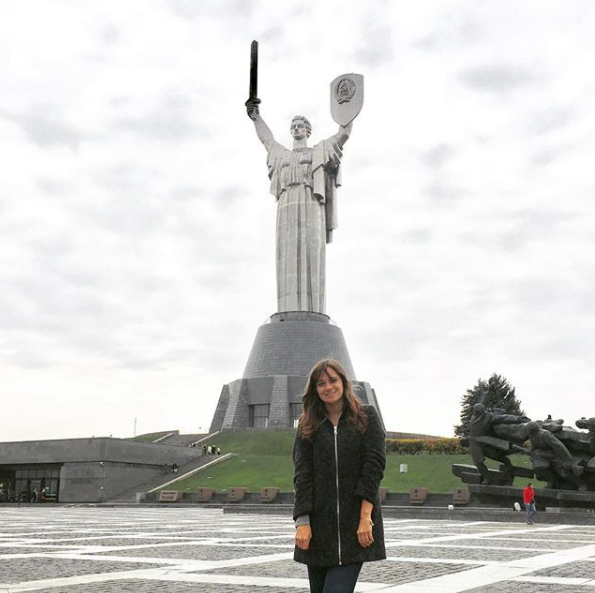 While volunteering, you will be able to travel through Ukraine and visit places like The L'viv Chocolate Factory, Tunnel of Love, and Black Sea. Did you know can also spend time traveling through Europe and visit tons of other countries like France (don't miss the Eiffel Tower!), Italy, Germany, and more? All of your European dreams can come true when you're already living in Ukraine for a semester.
Click the button below and you'll quickly learn why we adore Ukraine or read all about volunteering in Ukraine here.