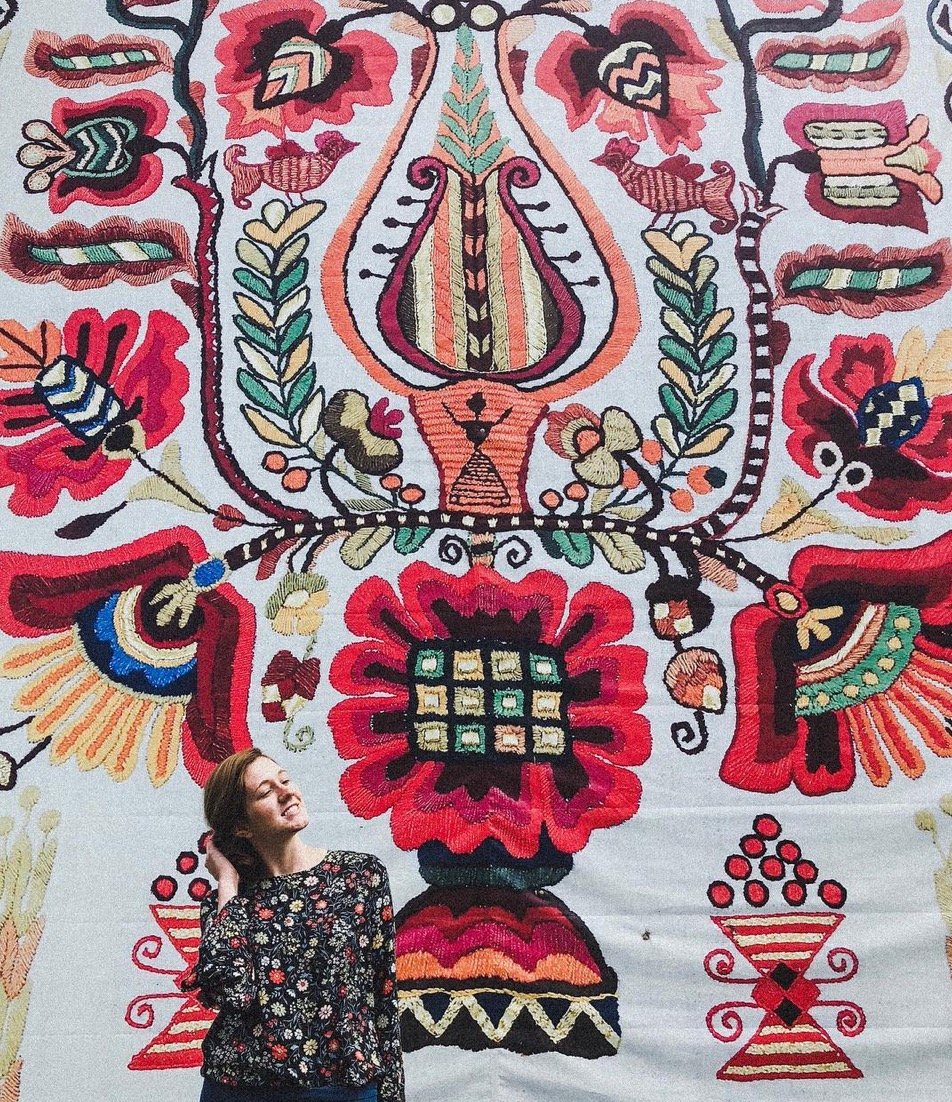 Kiev is the beautiful city in Ukraine that our ILP volunteers can't get enough of — especially when it comes to all the places to shop.
We're in love with Ukraine: It's a city dotted with colorful cathedrals, lined with shopping streets, and peppered with cafes. With so much to love about Ukraine, most ILP volunteers tend to want to come home with a few souvenirs to remind them of all the memories they have of Kiev.


---
Want to call this city home?
See what volunteering in Ukraine is all about.
---
From nesting dolls to lacquer boxes, printed scarves and places to get a new outfit or two, here are of our favorite spots to shop in Kiev:

Andriyvsky Street
This is the number one spot for souvenirs. It's a huge street where you can find vendors and shops selling all of your classic Ukrainian souvenirs: Painted nesting dolls, painted eggs, lacquer boxes, fur hats, tons of scarves, embroidered shawls and scarves, mittens and knitted socks in the winter, etc. On this street you can usually bargain down a little and most of the vendors speak English which is nice.
Getting here: You can get there by getting off the metro at Poshtova Ploscha or Kontraktova Ploscha on the blue line.

Hours: Volunteers have found that they typically don't open until 11:30ish in the wintery months, but open a bit earlier when it's warmer (starting in late-April or early May).
What About Prices?
A lot will depend on your bargaining skills and the quality of the things you are buying (a very detailed nesting doll is going to be maybe three or four times more expensive than a simply painted one). For Matryoshka dolls, plan on paying around $8-30 for each doll, depending on the size and the quality.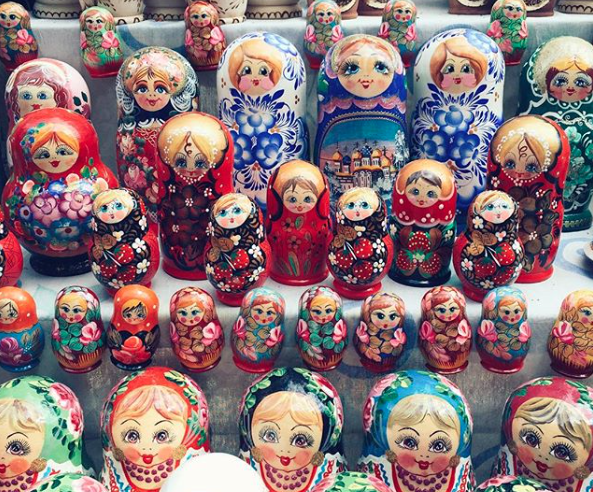 Kontraktova Square
Sometimes on Saturdays in the spring, summer and early fall, they close down Kontraktova square and hold a big "Made In Ukraine" market. You'll find the square filled with local vendors selling embroidered clothes, locally grown foods and honey, and some classic souvenirs. It's like a big, fun Farmer's Market that's fun to check out.
Getting here: Get off of Kontraktova Ploscha, go up the escalator and exit to the right, then walk left towards the big park.
Learn more on their Facebook page.
Zhytniy Rynok
Zhytniy Rynok is an amazing indoor market. The first floor is full of food vendors (make sure you try the Georgian lavash bread!), but head up to the second floor, and you'll run into tons of people selling clothing and embroidered goods. Another thing we love? The prices there are very reasonable and were in the same price range as embroidery you can find in Lviv.
Getting Here: It is located very close to the Kontraktova Ploscha metro stop on Verkhnii Val St, 16.
Hours: 7:00 AM to 7:00 PM
Petrivka Flea Market
Come for books, DVDs, movies, computer software, Soviet-era knickknacks, second-hand clothing, art supplies, fur hats and more. It's like a big open air flea market that used to solely be a book market but now you can find pretty much anything.
Open Saturdays and Sundays from 7:00 AM - 3:00 pm usually
Address:

Vulytsya Verbova, 19, Kyiv, Ukraine, 02000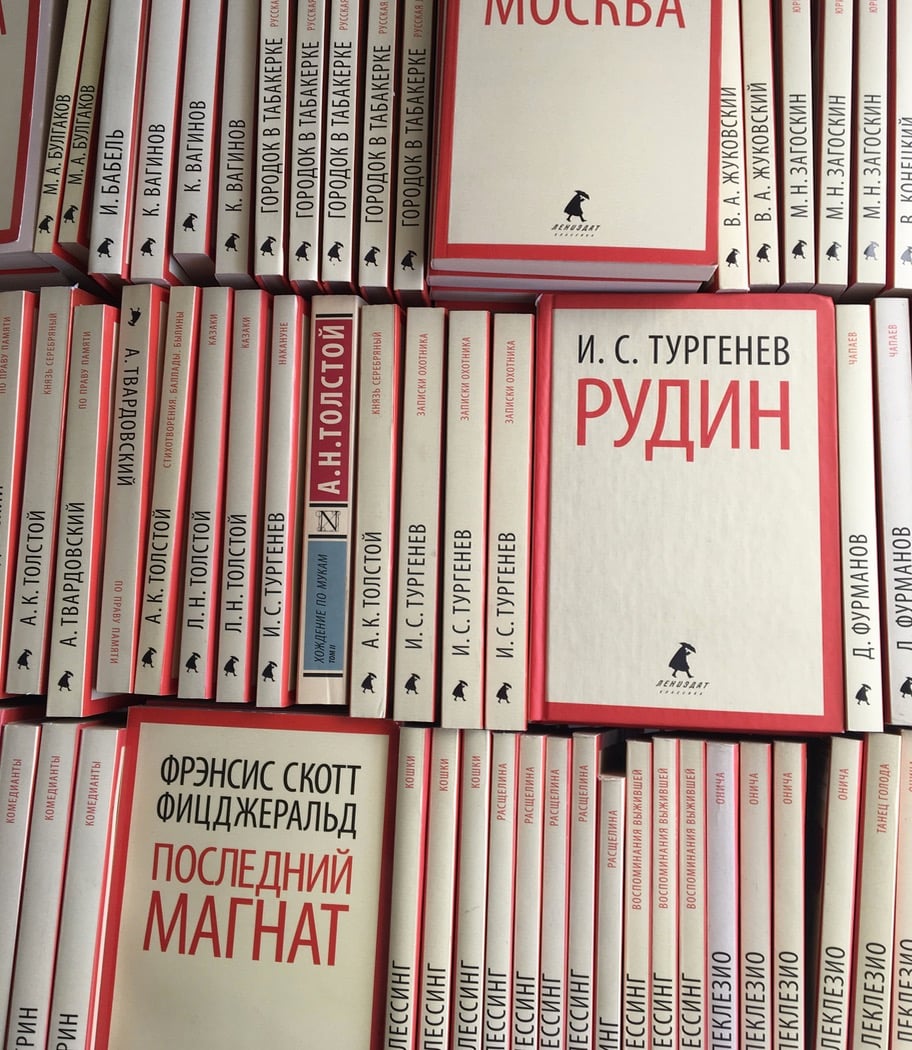 Vsi Svoi

Vsi Svoi is supposedly called "the biggest store selling Ukrainian brands" in the world. It's a pretty massive building, towering 3 floors crammed full with Ukrainian brands you will want to bring home as souvenirs for yourself. Or for friends and family if you're nice, but let's be honest — you're going to want to shop for yourself first while living in Ukraine.
The store solely features local brands, frequently trying to highlight young designers who are just starting their first line.
Find it on Kreshchatyk Street, but here is the address and hours:
Vsi Svoi Store
27 Khreshchatyk St.
10:00 AM – 10:00 PM
Kreshchatyk Street
First things first — how to pronounce Khreshchatyk Street — "Cr-u-sh-add-tick" Street. Look at you, you're already a pro. Kreshchatyk Street often makes the list for the 20 most expensive shopping streets in Europe so we tend to visit here just to window shop or on the weekends. You'll find places like Zara, Gap, Marks and Spencer, and Mango.

During the weekends, the street is closed to traffic and reserved just for pedestrians. While the street is closed, you will find a lot of markets (that are much cheaper than the stores!), street performers and occasionally, concerts. While I would not suggest buying souvenirs on this street (you can find lots of other souvenir streets for better prices) but you can do a little shopping here if you'd like, but it's a really cool spot to do a little window shopping or picking up a few things from the pop-up stalls.
You'll find this spot right in the heart of Kiev! It's around 1.2 kilometers (almost a mile) long, and it stretches from the European Square to the Bessarabska Square.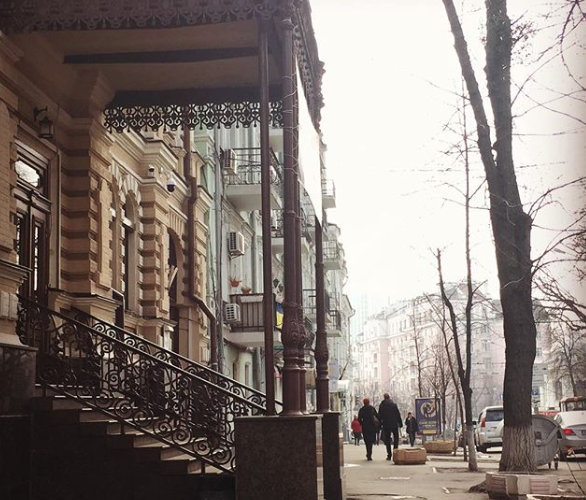 If you want to spend a semester volunteering in Europe ...
Come check out International Language Programs! We're a non-profit organization who sends college-aged volunteers abroad to live in places like Ukraine (and several other countries in Europe and around the world). You can come teach English or volunteer in an orphanage (no experience necessary) part time, get vacation time to see even more and really make a difference, all for a great price.