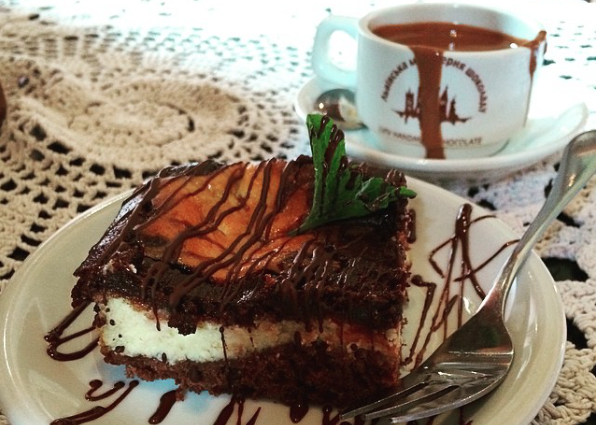 When exploring Kiev, you'll likely come across many sweet treats to try, but we know the sweetest.
Every ILP volunteer and taste-savvy local in Ukraine will tell you to visit the Lviv Chocolate Factory. Not only are the menus (thankfully!) in English, but their delicious desserts are the perfect treat after a long day of teaching or walking around the city with friends.


---
Learn more about volunteering in Ukraine here
---


Here's what you need to know about visiting this magical place — There are a few locations around Kiev, and in other big cities in Ukraine like Odessa and L'viv
Where Is It?
There are a couple around, but the most popular location for teachers is on Andriyivskyy Street in Kiev, which also happens to be a famous souvenir shopping street. After visiting your first time, you'll be able to spot the L'viv Chocolate Factory logo a mile away.
Here's the address: Andriivs'kyi descent, 2Б, Kyiv, Ukraine, 04070
Your best bet is to find it in Google maps and come across it while you're exploring.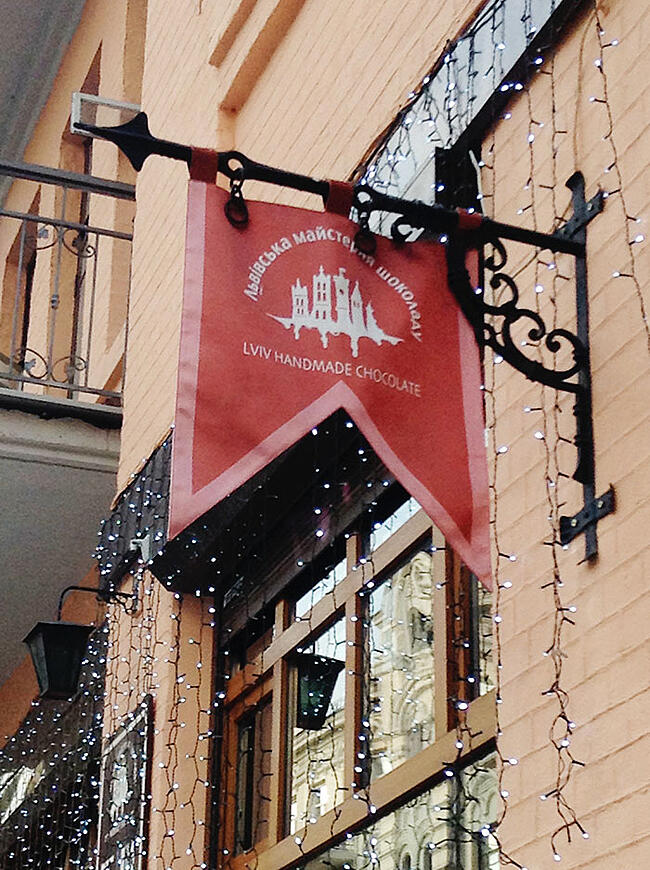 What Should I Order?
When you enter you will be seated by a waitress in a black dress with a frilly white apron. Most of the waitresses speak English as well because it is such a popular tourist attraction. The menu is filled with every variation of chocolate you could imagine. We recommend getting the hot chocolate and don't be surprised when it's different than what you think hot chocolate should be.

It's literally just a cup of perfectly melted chocolate served to you with a little spoon.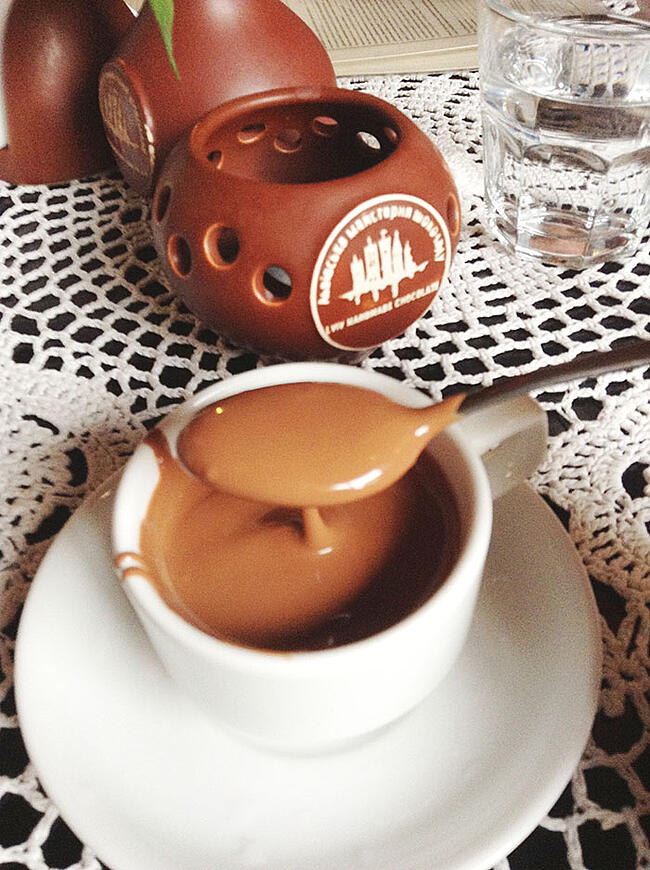 While you spend a semester volunteering in Europe, you'll know it's important to heat up with a yummy treat, like the Lviv Hot Chocolate (your typical hot chocolate drink) or orange hot chocolate ... but we are also smitten with the ice cream with chocolate sauce.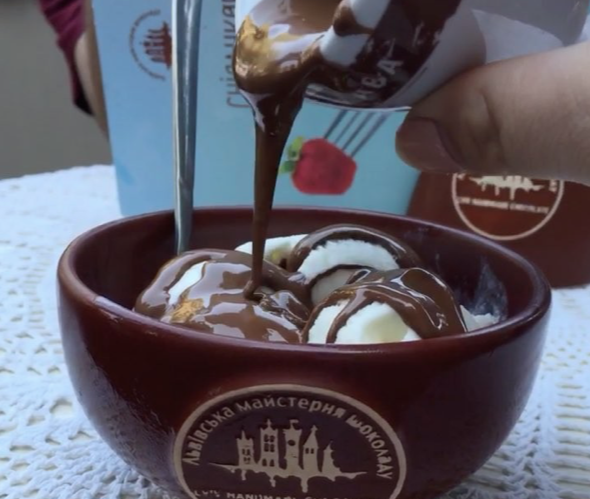 What Else Should I Know?
Don't miss out on staying for a while to enjoy the atmosphere. Swap teaching stories with your ILP group and get up and wander around the store. There are truffles to be drooled over, and chocolate molded into any shape you can imagine. It's basically the Ukrainian version of Willy Wonka's Chocolate Factory. You may even want to purchase some chocolate to bring home to your friends and family at the end of the semester.
When your meal is over the receipt will come to you in the tinniest treasure chest. They always combine the ticket, so make sure you have small bills handy. Ukrainians hate giving change back for your huge bills. We also tipped the waitress about 10% because we love it so much.

Need a little refresher on what tipping around the world is like? Check out this blog post.
And there you go! That is how to experience the L'viv Chocolate Factory. Now that you have fallen in love, you'll have to go back. And often!
Good thing that's totally possible when you're actually living in Ukraine (and not just visiting) as an ILP volunteer. Volunteers are there teaching English and have loads of free time and weekends off to explore what Kiev (and the rest of Ukraine) has to offer. Once you visit Chernobyl and tour Pyrohiv, Ukraine, you'll be ready to see the rest of Europe on vacation days. We love the sound of that.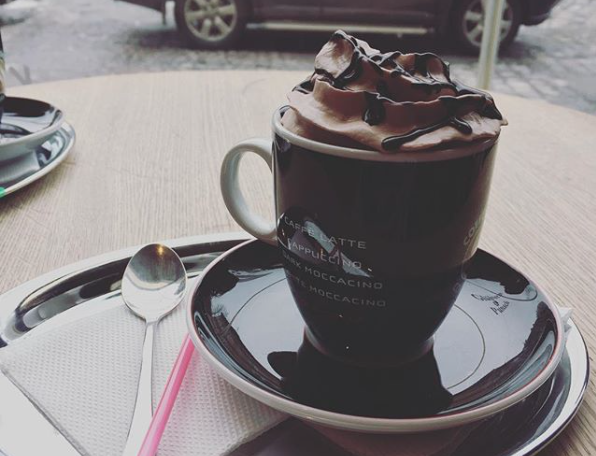 Ready to come experience a semester in Ukraine?
Click that green button to see some amazing pictures of what your semester abroad could look like, plus some help info: