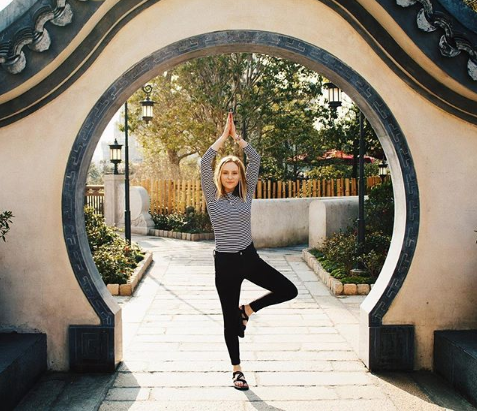 If you're traveling the world, you've gotta show off your travels on Instagram! Presets are one of the easiest ways to make your pictures look killer when you're on the go.
During your travels you're probably taking pictures like crazy to remember the things you are experiencing abroad. So, how do you take them to the next level and make them look Instagram ready? Presets are your answer.
Presets are a great tool to help you make your Instagram pictures look professional. Need other ways to grow your Instagram? Click here and we'll help you out!
Here's what you need to know about presets and where you can find the best ones around.
What Do I Need To
Know About Presets?
What Is A Preset?

How Do I Use Presets?
Where Do I Find Good Presets?
What Is A Preset?
A preset is a pre-made filter that is added to photos to change their appearance. Filters are an easy, great way to make your pictures look more professional and help you get the look you want.
Think of a pre-set like a filter (like the kind Instagram lets you put on your photos), but the difference is that with a preset you can still tweak it to get the picture to look how you want it. Want to brighten up the photo or make it look a little warmer? You totally can.
How Do I Use Presets?
It depends on the preset. Most mobile presets can be applied easily through a free Lightroom app (which is one of the best editing apps) on your phone. If you're a newbie to presets (or traveling), this is the best option for you.
Most desktop presets do require Lightroom being downloaded on to your computer. Download that right here (it's about $10 a month). Each preset pack you purchase will come with detailed instructions on how to use them.
Keep reading to find out exactly how the following presets are used.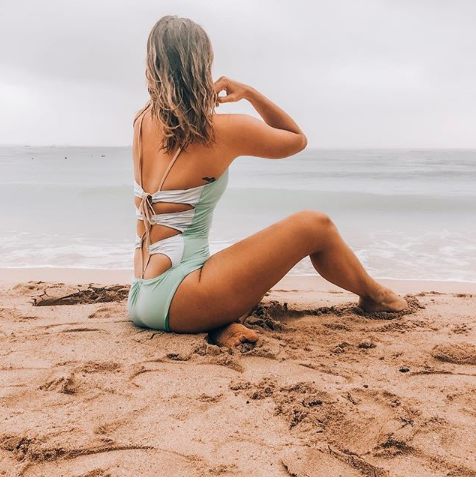 Where Do I Find Good Presets?
You've probably seen all the Instagrammers selling the presets they use on their own accounts lately. There's tons of options, but here's a list of some of our favorites. I recommend just checking out their feeds and choosing one that you are most attracted to so that you can create your own unique feed that has a similar feel.
Mandinelson Presets
For simple edits and gorgeous color check out mandinelson_ . You can purchase up to 6 different presets from her website which cover Black and White, muted colors, and bright colors. Seriously everything you could want is covered in her preset packs. Her six pack is the perfect way to start and a great price.
Type of presets: Mobile presets.
Price: Six pack of presets for $50.00, Two pack of presets for $30.00.
Hbgoodie Presets
All of your bases are covered when you purchase these preset packs. Hbgoodie has several different options so you can choose which is best for you. She also offers step by step instructions on how to download and use your packs.
Type of presets: Desktop and mobile presets. Like I said, tons of options. The mobile preset app has 6 different presets (Five colors and one black and white). These are perfect for beginners who want a super easy edit.
The desktop packs come in three different packs. Travel, Essential, and Portrait. These all differ in color and have tools to help you really customize each picture and tweak it to get exactly what you want.
Price: The mobile preset pack is $25 and the desktop presests are $50 each. Watch for sales on bundles.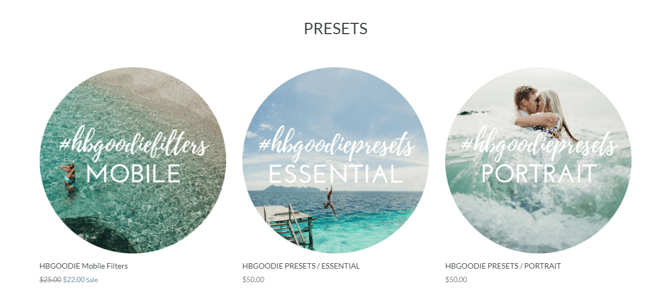 Zoelaz Presets
Zoelaz mobile presets
will help you get the dreamy pictures your heart desires. In this pack you can find three different presets. These presets are vintage and grainy, giving you an old classic looks.
This is a great mix of presets, but if you're looking for more variety you may want to check out some bundles that have more options and give you a wider range of colors.
Type of presets: These are mobile presets. Download the free Lightroom app and start editing.
Price: $55 for a three pack of presets.
J
acimariesmith Presets
If you're looking for vibrant warm photos - look no further than Jaci! These presets brighten up your photos and give them rich color that will make your Instagram bright and cheery.
Type of presets: You can get mobile and desktop presets and both include awesome video tutorials to make using them easy.
Price: Mobile presets are $50 for three presets. Desktop presets are $100 for five presets.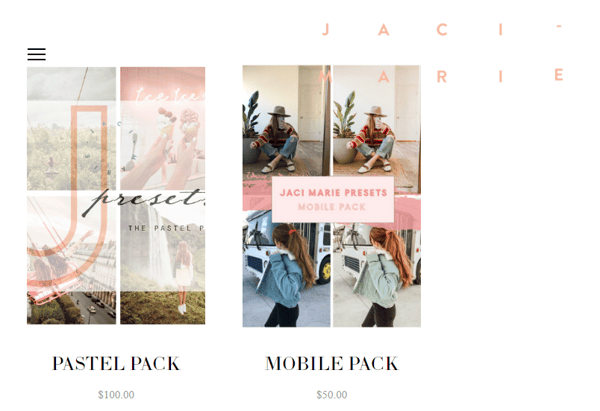 Aspynovard Presets
For creamy, dreamy colors these are what you'll want to use. These are a great base to use for your pictures, but it's best if you are somewhat familiar with Lightroom so you can tweak these to perfection.
Type of presets: Mobile and Desktop presets.
Price: $50 for a pack of five mobile presets, $75 for a pack five of desktop presets.
Helloemmylowe
Okay, all of your preset needs are covered RIGHT HERE, for a killer price. These are an awesome way to start and are meant for beginners who still want professional looking photos. These presets have a wide range of options and will give you muted colors, bright color, black and white, and everything in between.
Type of presets: Mobile presets
Prices: $50 will get you 6 presets and $90 will get you 10 presets. Both packs also come with a PDF and how to download the tools you need and a video showing tips for editing.
Make sure you follow her on Instagram because she's been known to do some flash sales in her stories.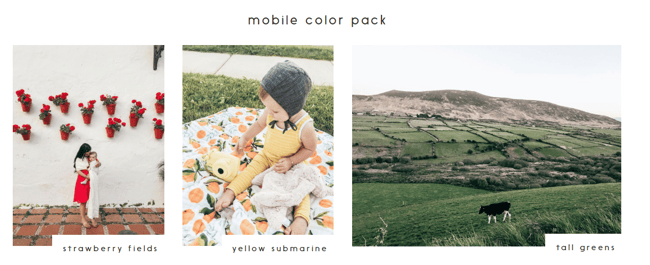 Travelinhershoes
We love Aggie's vibrant presets and she has quite a few different packs to choose from! She has great Youtube videos to help you understand how to edit your photos even after you apply to preset to get exactly what you're looking for.
Type of presets: Mobile (or desktop if you'd prefer)
Price: starting at $30 for mobile packs
Bethanympoteet
These are super simple presets and are perfect everyday, lifestyle that look ligth and airy. With only two presets available there are not tons of options, but they will bring you consistency on your feed.
Type of presets: Mobile (or desktop if you'd prefer)
Price: $35 for a pack of two
Cassandrafarleyphoto
Moody and rich are what these presets are all about. Each of the six presets are unique and will add a fluid look to all the pictures you edit with them. These may require some minor tweaking when it comes to the warmth of the photo, but all in all these are great to play around with!
Type of presets: Desktop only (so remember you'll need a Lightroom subscription)
Price: $80 for six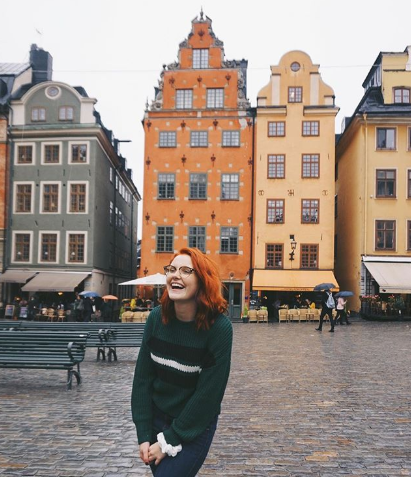 Oh, and with great pictures you need good travel quotes - find those here.
Want cool Instagram pictures? Traveling the world will give them to you! Volunteer abroad with ILP for a semester in countries all around the world to see some of the most amazing places around and make a difference as you serve abroad.
Click the button below to learn more about ILP and what a semester abroad is like!