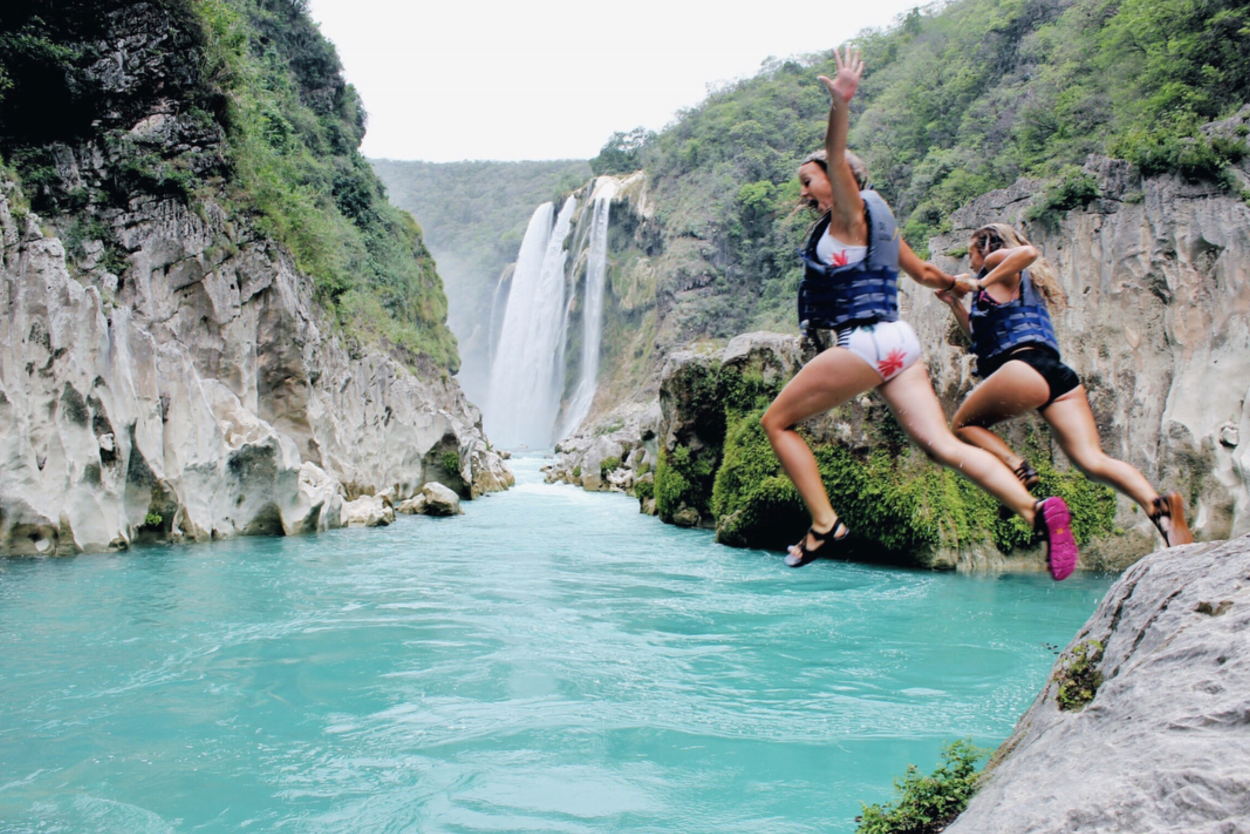 If you're traveling the world and want everyone to know about it, use these hashtags to amp up your exposure.

Anyone who travels is all-too familiar with Instagram. I mean, how else you do you brag about those cool travel pics if you aren't posting about them? Especially if you are looking to be a travel blogger or just increase your following (we've got tips for that on our guide to Grow Your Travel Instagram Account btw), you should be using hashtags.
But which ones to use? Pretty much everyone wants more followers on Instagram, so using the right hashtags for your dreamy vacations are key.
We've done a bit a research to give you a list of the best hashtags to use while traveling to let more people see your feed (plus some other Instagram tips for travelers).
Start With These Hashtags
How Many You Post Matters
More Hashtag Strategies
Some Other Instagram Tips
Start With These Hashtags
Note — these are very popular travel hashtags, with several thousand (or even a million or several million) uses. There really isn't a magical mix of hashtags you can use to get more followers, but these hashtags are popular for a reason.
It's a better strategy to take your picture, then pick a few hashtags from each category, varying between more popular hashtags and more specific ones, rather than just using all popular hashtags. It's a good idea to start with a popular hashtag (like "traveler" and add variations).
Read more about the strategy on using these popular hashtags to help you boost your exposure below, but these can get you started:
Explore/Wander/Travel Hashtags —
#doyoutravel
#travelmore
#goexplore
#passport
#traveler
#solotraveler
#travellife
#vacation
#passportready
#welivetoexplore
#livethelittlethings
#tasteintravel
#welltravelled
#passportexpress
#goplayoutside
#exploremore
#stayandwander
#travelawesome
#passportable
#travelnow
#ilovetravel
#travelstoke
#traveldeeper
#lonelyplanet
#allthingsabroad
Nature —
#earthofficial
#natureaddict
#unlimitedplanet
#awesomeearth
#planetdiscovery
#naturesbeauty
#natureonly
#naturelover
#nature_hub
#nature_seekers
#naturephoto
#worlderlust
#beautifuldestinations
#exploringtheglobe
#roamtheplanet
Travel Quotes —
#quote
#qotd
#words
#quoteoftheday
#inspiring
#instaquote
#lifequotes
#travelquotes
#thoughtoftheday
#positivequotes
#lifelessons
#quotestagram
#motivation
#inspiringquotes
#quotesandsaying
Photography Hashtags —
#travelphotography
#gopro
#canon or #canonphotography
#nikon or #nikonphotography
#NatGeo
#visualoflife
#photosinbetween
#photographylife
#dearphotographer
#photooftheday
#shootandshare
#destinationphotographer
+Insta/Gram Hashtags —
#Instatravel
#dailygram
#InstaParis (Or wherever you are in the world)
#travelgram
#mytravelgram
#igtraveler
Hashtag Your Location + What's Around You
—
#ocean or #oceanside
#bluesky
#rainforest
#prettybuildings
#sunset
#hotelviews
#waterfall
#islandhopping
#islandlife
#vitaminsea
#seaview
#underwater
#saltescape
Hashtag What You Are Doing (or things in the pictures) —
#cycling
#sunsethikes
#swimming

#trekking
#paddleboarding
#donuts
#macaroons
#ParisMacaroons

A Note on Hashtags
You can make these more specific by adding on a couple of words, like #cyclingabroad instead of just #cycling, or #volcanohikes instead of just #hiking. Put the location along with a description, so it's #ThailandSunsets instead of just #sunsets. This will help your posts be seen by more people.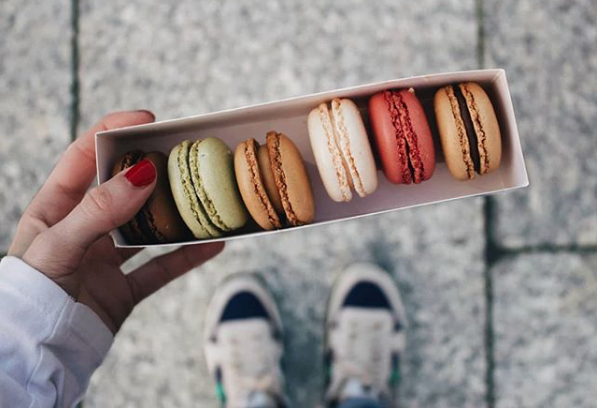 How Many Hashtags Matter
On Instagram you have a limit of 30 hashtags per post. There's multiple strategies on how many hashtags you should be using. Some marketing experts say, "Why not use all 30 so that you can maximize your exposure?" But others say that 30 hashtags tends to look a bit spammy, so 5-11 more specific hashtags is the way to go.
There isn't really a magical number, so you really just need to try out different things until you find what works for you!
It might be helpful to break up your hashtags into a few different categories though. For example, first, post some hashtags related to what you're doing (#justkeepswimming #swimtime #sunshineday #splishsplash). Then, where you are (#ilpchina, #china, #yangshuo #southernchina, #travelchina) and a finally, a few aspects of your pictures (#friendswhotraveltogether #greenhills #mountaintops #seetheworld #jungletime #girlswhotravel).


More Hashtag Strategies
Vary The Popularity
#travel has around 290 million uses (and growing) so it's very popular and a lot of people are using it, but that means it's also harder to be seen. Something like #travelourworld has around 2,000 uses, so it will be easier to be seen if you use that hashtag. You might also get categorized as a Top Post by getting lots of likes on a less popular hashtag.

Our advice?
Use a couple of the popular hashtags, then get more specific by varying those hashtags (or use less-popular hashtags) to help give your feed more exposure.
Stalk Other Accounts
If you love popular travel accounts, see what hashtags they are using to help guide which hashtags you should use. You can also use a particular brand's hashtags to help boost your chances of getting a feature on their account which will help get your feed out there. If you booked a trip using a site to get you cheap flights (like Scott's Cheap Flights or Skyscanner) put #skyscanner or #scottscheapflights in your hashtag.
You can also tag accounts for a possible repost from them. If you are taking a vacation in Bali, Indonesia, tag @wonderfulIndonesia (or whatever country's IG account) to up your chances of them featuring you.
Be Area Specific
Other travelers use hashtags to do a little research about a certain country, so use that to your advantage. Things like #Europe #France #EiffelTower and #Paris are good, but general — try to hone in and be more specific. #LunchinParis or #EiffelTowerView have less views and are more market-specific.
Use An App
You can get paid or free versions to preview the hashtags you should be using. An app like "Preview" has you pick a topic (like traveling) and it will pull up suggestions for your post.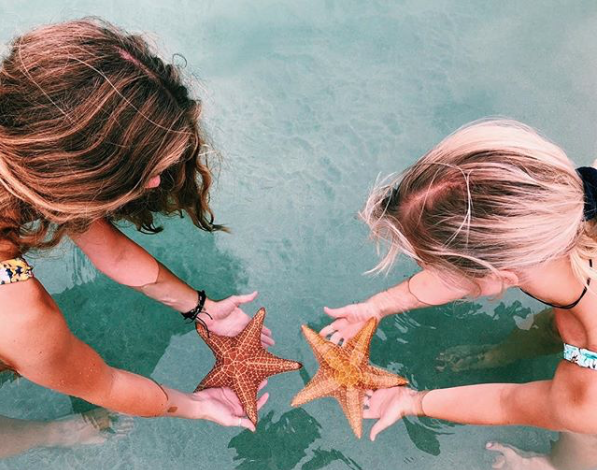 Some Other Instagram Tips
Besides making your pictures look awesome, a caption can help draw in more followers — Funny little captions, asking your followers a question they'd love to answer or post cool travel quotes for your feed can also help.
Using right hashtags is a big part of being featured on the ILP Instagram! If you don't tag us in your pic or use your country's hashtag (or #ilpadventure), we might not see your rad photo and won't ever get the chance to feature you on our feed.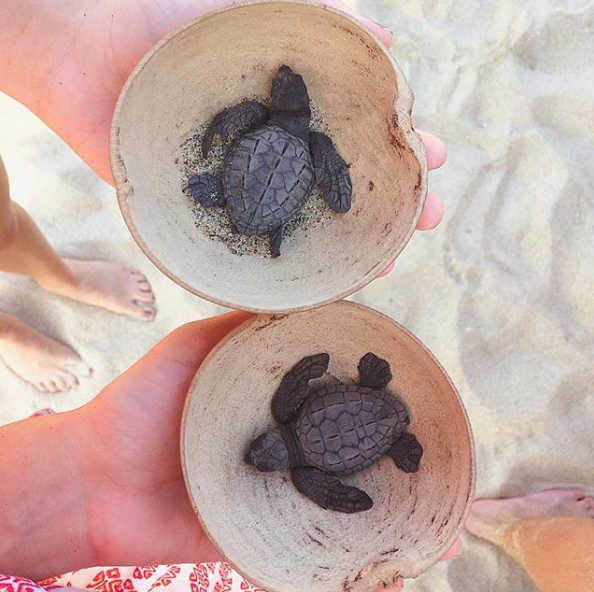 Come travel with ILP and you'll have lots to post about
Oh and if you're wanting a way to do some traveling (like the chance to spend a semester volunteering in Europe or any other ILP country) come with International Language Programs! You are there to teach English or volunteer in an orphanage (no experience necessary) but you also get vacation time while volunteering.
Get more info by chatting with an ILP representative who can answer all of your questions: