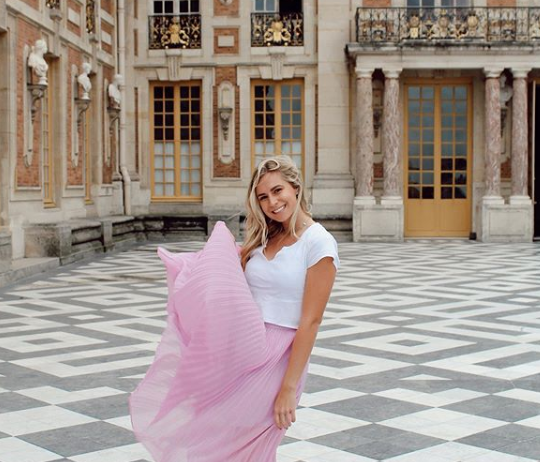 Getting ready for a trip to Paris? Oh man, you're going to love it! But if you have several days to spend there, don't forget to include one (or a few) of these incredible destinations on your itinerary.
We LOVE Paris! Who doesn't?! Only tourists who don't know how to plan their trip well, I guess. Which won't happen to you because we put together an entire Paris guide! And if you follow it, you're be sure to hit all of the best spots. Paris is one of the favorite destinations of English-teaching volunteers spending a semester in Europe with International Language Programs. Since volunteers get plenty of vacation time, France is really the ideal place to head for a few days.


---
Want to see the places our volunteers get to visit every semester?
Follow @ilpadventure on Instagram
---

While Paris is amazing, we also can't get enough of France in general! And some of our favorite places make for the perfect day trips from Paris. There are so many to choose from, so we'll only share tips for a handful of our favorites.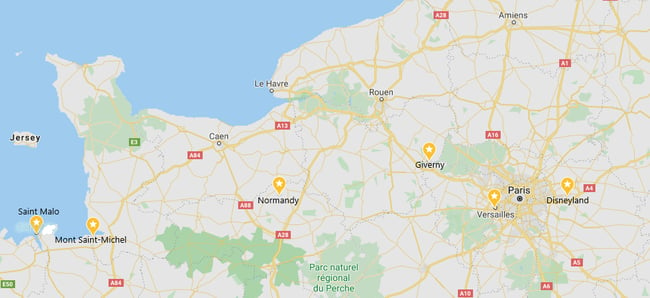 Palace of Versailles
This is absolutely at the top of our list, and once you experience the magic and unbelievable history of this place for yourself, you'll understand why. Although it isn't too far from the center of Paris, it will be a full-day adventure if you are planning to really experience all that Versailles has to offer. Here is a blog post with all of the info you'll need to make this an unforgettable day!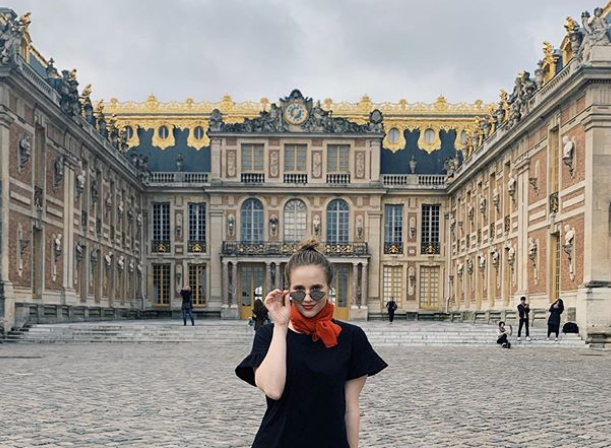 Disneyland
Are you one of those Disney-lovers who has a goal to visit every Disneyland around the world? You're definitely not the only one! And this Disneyland is extra special...cause, Paris!
Some of the rides at this Disneyland are Indiana Jones, Thunder Mountain, It's A Small World, and Autopia, but you can see all of them here. A one-day ticket is between $70-105 depending on which one you get, and those can be purchased here.
To get to Disneyland from the heart of Paris, grab a Paris Visite Pass for the RER. It costs about $30 for the day pass if you get one that includes Zones 4 & 5, where you'll find the Disney Parks. Take the metro to the Marne-la-Vallée/Chessy train station, which is just a 2-minute walk from the Disney Parks. Find more instructions here!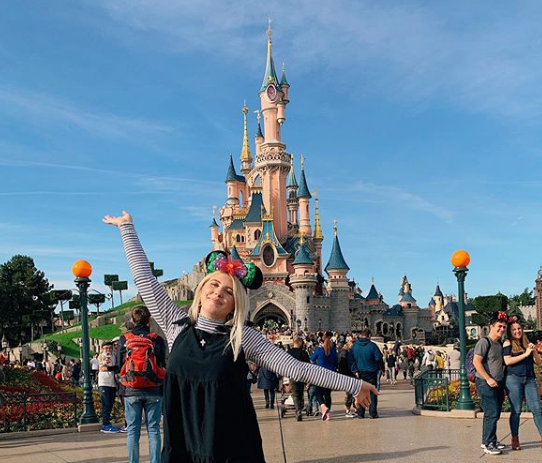 Giverny
Ever seen one of the breathtaking masterpieces created by the one and only Claude Monet? His "Water Lilies And The Japanese Bridge" is one of my personal favorites. And guess what?! This beautiful house and all of its spacious gardens were actually owned by Monet and served as his inspiration for the entire Water Lilies Series. He lived here for 43 years, up until his death. Both the house and gardens are stunning exhibits of his love for color and design.
You can get here in 45 minutes on the fastest trains from Paris and a 2nd class ticket will only cost about 10 euros. Start your trip from a station in Paris and get off at the Vernon-Giverny station. Purchase your ticket here! From the station you can catch the shuttle that regularly transports tourists from Vernon to Giverny, or bus #240 to the house and gardens, or just take a taxi.
Admission tickets are about 12 euros, unless you can get a a student discount which would make the ticket only 8 euros. Learn more about the gardens and home, then purchase your tickets here!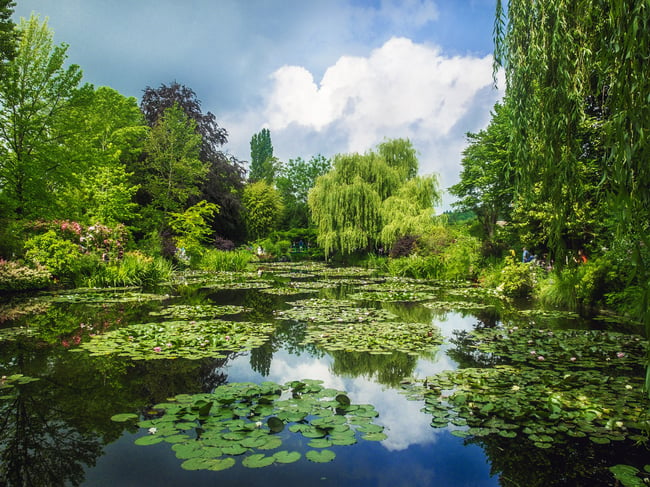 Mont Saint Michel
This medieval commune off the coasts of Normandy and Brittany becomes an island during every high tide. It's actually been around since the early 700s (yep, so old) and was a destination for many pilgrims. It later operated as a prison and fortress. Today, visitors can enjoy its unique beauty by climbing to the Gothic abbey at the very top. Mont Saint Michel is quite small, so you won't need more than about 5 hours to really get the full experience. If you can, try to stay for the sunset. It's something else!
The easiest way to get to Mont Saint-Michel from Paris is to take the train from Paris to Rennes. It leaves from the station called "Paris Montparnasse" and arrives in Rennes just over 2 hours later. You can book your tickets here or when you arrive at the station. You can then catch the direct shuttle bus from Rennes to Mont Saint-Michel, and tickets are about 15€. The timetable of this shuttle is arranged so that you won't have to wait long at the Rennes station after arriving from Paris.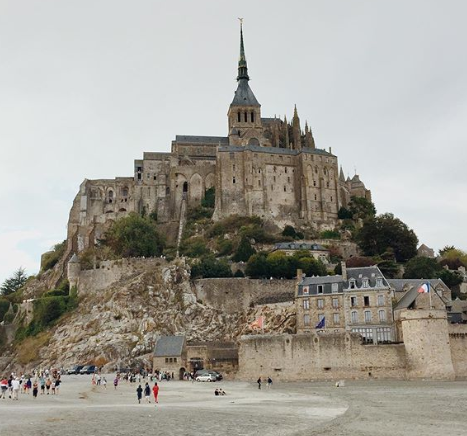 +Nearby Cities In Other Countries
There are several beautiful European cities that are just a few hours away from Paris, even though they're in completely different countries. It can be kind of pricey to get there by train (like $50+) but totally worth it. Lucky for you, we've already written complete guides for our top three!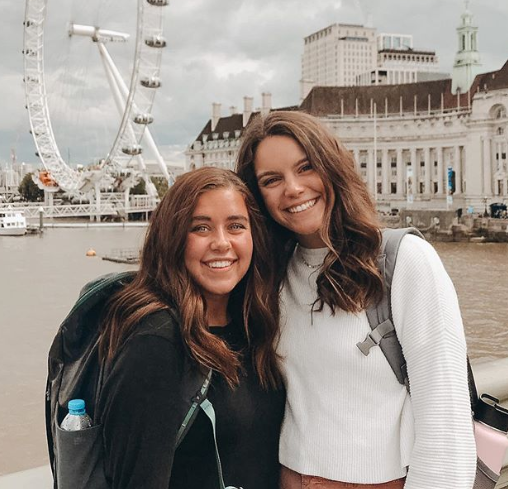 Want more of these travel tips and tricks?
With 30+ years of experience sending volunteers abroad, we've definitely learned a few things about traveling. And we love to share them! Click the button below to sign up for weekly updates that include all of our favorite tips.