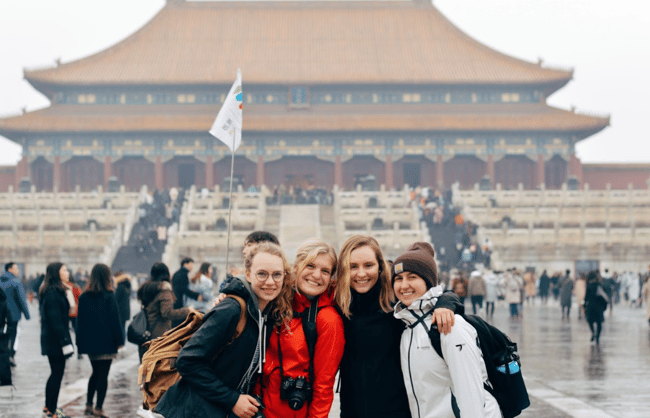 If you will be traveling to China, Beijing is most definitely on your list. But with so much to do and see, how do you narrow it down?

We've talked to the experts to help you plan your guide to Beijing; we've talked to the ILP China volunteers who have not only visited here, but who have lived here for a semester. You certainly won't want to miss any hidden gems or must-see tourists spots … not to mention our favorite place to grab lunch.
---
*Quick ILP Update — we have closed our semester abroad program in China and are not updating info found in this post. We're keeping this post live as it may be a helpful resource for you, but know that information was last up to date at the time this post was published.
---
Before and during your trip here, you'll want this guide to help you get around and know how to spend your time.
Where Is Beijing?
Getting To + Around The City

Top Things To See & Do

Where To Stay
Where To Eat

An Insider Tip Or Two
Where Is Beijing?
China's massive capital is found in the north east portion of the country. Like most cities in China, you'll find a blend of old and new, with ancient temples and towering pagodas, mixed in with a modern city, complete with high-rise apartments and skyscrapers. About 22.5 million people call this city home.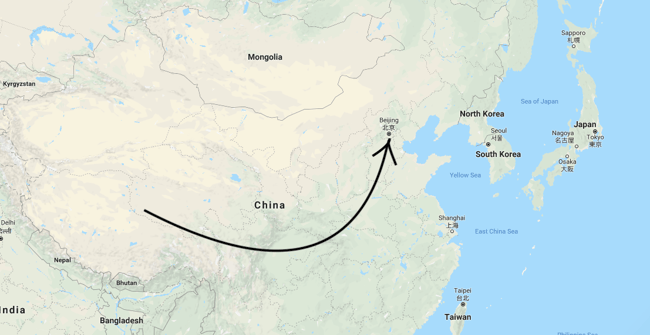 Getting To + Around The City
Beijing is arguably one of the best connected cities, meaning it's very easy to get here no matter where you're coming from, whether that's by train, bus, or plane.
By Plane:
Beijing has four airports but you'll probably fly into the Beijing Capital Airport or the Nanyuan Airport : the Beijing Capital International Airport (PEK) is the main international airport, and you'll find several flights to PEK from all over the world. The Chinese budget airline China United, flies in Nanyuan (NAV).
PEK Airport: You can take a taxi into the city for 70-130 Yuan, but it'll be cheaper to take a shuttle (there's an airport express for 25 Yuan) that takes you from Terminal 3 to Terminal 2, then into the city to the Sanyuanqiao Station (Line 10). It also takes you to the Dongzhimen Station (Lines 2,13). It should take about 40 minutes and the driver only accepts cash, not cards.
NAV Airport: If you're flying on China United Airlines, you'll probably fly into this airport, especially from cities like Chengdu, Chongqing, Dalian, Harbin, Sanya, Wuxi and a few others. It's a really small airport, so a taxi is going to be your best bet to getting into the city. It should take about 30 minutes and you can get a cab for about 50 yuan (not bad, if you split it with some friends).
By Train:
The city has several train stations, which are all connected to the metro, so make sure you know which train station you've booked tickets for. We highly suggest booking your train tickets on Trip.
Beijing Railway Station: The oldest train station in Beijing is connected by Metro Line 2.

Beijing West Railway Station — Connected by Metro Line 7 and 9.

Beijing South Railway Station — Connected by Metro Line 4 and the city's largest station.

Beijing North Railway Station — Hope on to the Metro Line 2,4 or 13 from the nearby Xizhimen Station.

Beijing East Railway Station — Connected by lines 1 or 7. This one is also pretty small and remote.

Huangcun Railway Station — This is the most remote, but you can still get into the city via Metro line 4.
Getting Around The City
Via Metro
The metro makes it easy. Comprised of 22 lines (so far) this is the second busiest metro in all of China. About 10 million people ride this underground train daily, so you'll be in good company as you zip around the city. The metro opens at 5:00 AM and the last train runs between 12:15 AM and 11:15 PM depending on the station.
It's easy to navigate the metro; the metro lines are all colored coded, and stops are in both Chinese characters and English. We suggest downloading the MetroMan app for getting around in Beijing (and other Chinese cities). You can download the app for Android here and Apple here. It works offline and will plan your route and tell you which transfers to make.

Buying the metro tickets is also straight forward; before you can board a train, there will be ticket booths or self-serve kiosks where you can get a ticket. You can buy all of your metro tickets using a kiosk that switches between Mandarin and English. That way you don't have to worry about any miscommunication if you're trying to buy a ticket at a booth.
Prices depending on how far you are going (the farther you're going the more expensive). If you're in Beijing for a short trip, we recommend buying a separate ticket each time you ride the metro. If you'll be visiting for more than a day or two (or plan on vacationing here several times), you can get a metro card that allows you to load cash onto. The benefit here is that you don't have to buy a ticket at a kiosk every time you want to ride, instead you just swipe your card as you enter (instead of the paper ticket). Get more info on buying these cards here, on Travel China Guide.
There is also an extensive public bus system, but it can be difficult to navigate if you don't read or speak Mandarin. Taxis are also an option; it's extremely helpful to have your location written in Chinese characters (many taxi drivers do not speak English). All official taxis have a license plate that starts with the letter "B" — beware of scams from unofficial taxis. If you'd rather, you can use the app DiDi which is basically China's version of Uber. Download the app here for iOS and here for Android (it works with American cards).
Good to know: The city is split up into a few different districts; most of the things you'll be seeing (like The Forbidden City and the Temple Of Heaven) are found in the Dongchen District.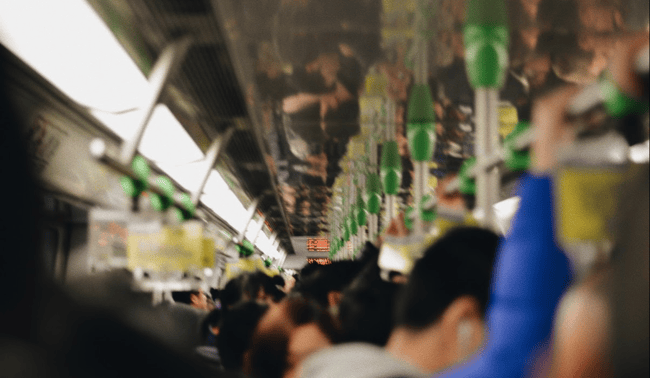 Top Things To See & Do
Tiananmen Square
Found in the middle of the city, Tiananmen Square is a site of some major history, both modern and ancient. Most notably, this was the site of pro-democracy student riots in the 1940's, but it has stories to tell from the 17th century. It sits right in front of the Forbidden City, so you'll definitely see it if you plan on visiting the Forbidden City (which you should). The huge Square is lined with a few notable buildings and museums, one of which houses the embalmed body of Mao Zedong (find him in the Mausoleum of Mao Zedong).
Get Here: Line 1 on the Metro stops at Tiananmen West and Tiananmen East which will get you to the north west and north east sides of the square, respectively.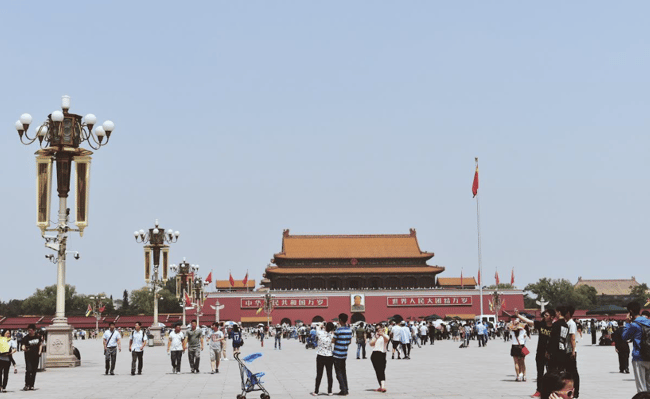 The Forbidden City
This is one of the biggest reasons to see Beijing; this expansive palace complex used to house the emperors of China from the Ming to Qing dynasty. This place is huge — home to some 980 buildings, full of detailed and ornate tile work, and classic tiled rooftops. It's gorgeous, and has been around for ages; construction began way back in 1407. It's divided up into two parts (the inner court where the imperial family lived and the outer court), and will take a few hours to wander around and see it all. The whole complex is opened up, so you can walk any which way. I suggest getting an audio guide there or downloading one beforehand to help you navigate all the buildings and museums inside.
Get Here: Ride Metro Line 1 and get off at Tiananmen East Station (Exit A) or Tiananmen West Station (Exit B), and then walk north to the Meridian Gate; you can only enter through this gate.
You can only exit through the Gate of Divine Prowess in the north of the museum, and the East Prosperity Gate.

Hours: Closed on Mondays! So plan your trip accordingly.
8:30 AM to 5:00 PM (April through October). Tickets sold until 4:00, and last entrance is 4:10 PM
8:30 AM to 4:30 PM (November to March). Tickets sold until 3:30, last entrance is at 3:40.
Cost: Get here early to get tickets. Also, you will have to have your passport to buy tickets so don't forget it at your hostel! You can also book tickets online … but it's all in Chinese, so best to get some help from a local if you book online instead of in person. (You will also need your passport for this).
April to October: 60 Yuan
November to March: 40 Yuan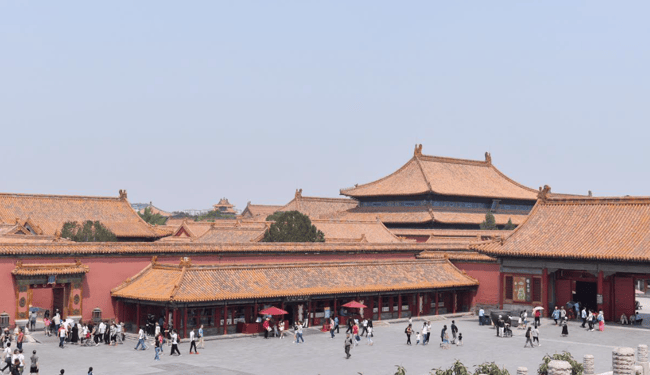 The Temple Of Heaven
Another iconic site, the Temple of Heaven is where ancient emperors of China performed the most sacred rituals; the Temple itself sits on a huge park, where you'll find some visitors flying kites and others lined up in the square playing a hacky-sack game or stretching. To give you some perspective, the grounds are larger than the Forbidden City (which is absolutely huge) and acts as a fun leisure park where people like to hang out.
Get Here: Ride Metro Line 5 to Tantan Dongmen Station; exit through Exit A.
Hours: Most visitors spend about 1.5 hours here.
Gates open from 6:30 AM to 10:00 PM, but the attractions inside are open from 8:00 AM to 5:30 PM (or 5:00 in November to March).
Cost: Certain sections are free, but there's a 15 Yuan entrance fee (10 in November to March) to get to most of the park. There are also small fees to enter other buildings and areas in the complex. You can get a 34 yuan combo ticket that lets you into everything if you're interested (28 yuan in November to March).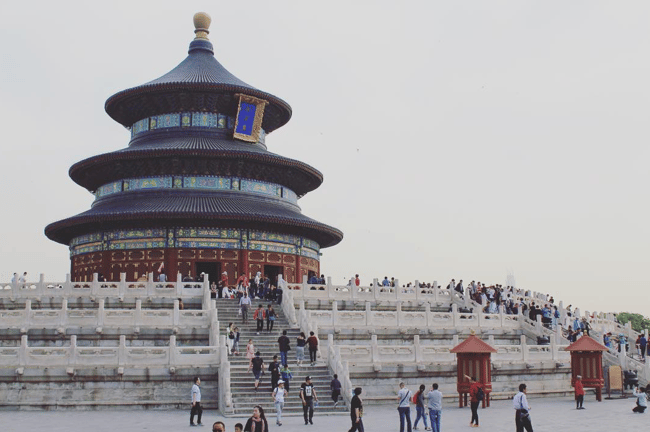 The Olympic Park
If you watched any bit of the 2008 Olympics, you'll recognize this spot, especially the iconic "Bird's Nest" or the huge "Water Cube". This area is a huge open square that lights up at night (you'll probably see a few festivals, or at least a group of women dancing a routine in the open plazas) but you can also get tickets and tour the inside of the buildings, or hang out in the water park inside the Water Cube if you'd like.
A swim will cost you around $9 USD, but if you want to get a ticket for the huge water park housed inside, plan on paying around $30 — but honestly, can you beat the bragging rights of saying you spent an afternoon splashing in the famous cube? If you just want to go inside and not swim, you can also do that.
Get Here: Get off at the Olympic Sports Center station (it's on Subway line 8) and exit through exit B1.
Hours: Attractions have set hours, but the square is accessible starting early in the day and lasting until late at night. I suggest visiting at night unless you want a tour of the Bird's Nest or if you want to go inside the Water Cube (the buildings light up and the whole plaza comes to life).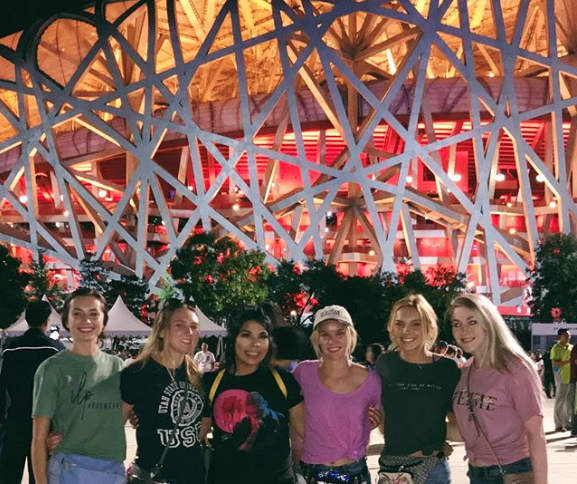 The Pearl Market
Want to do a bit of shopping? The Pearl Market is your spot. It's a huge mall-type building where you can get anything from jeans to purses, to headphones to traditional souvenirs like chopsticks or painted fans. We have tips on how to bargain at the Pearl Market here.
Get Here: Ride Line 5 and take exit A at Tiantan Dongmen station. It's about a 3-4 minute walk from here to the Pearl Market.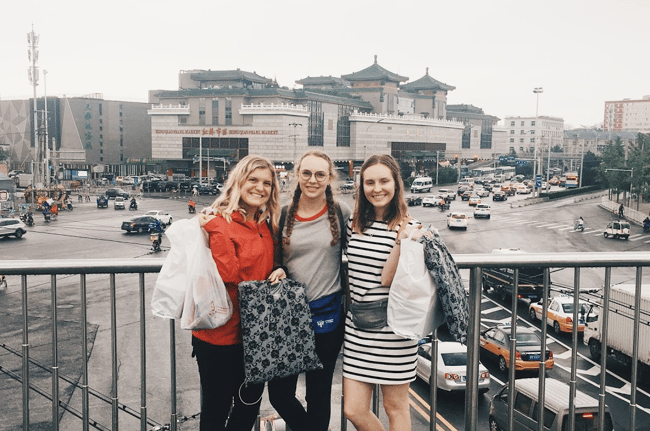 (Yonghegong) Lama Temple
If you haven't had your fill of beautiful temples and architecture, you'll want to stop off and see the Lama Temple; it's inspired by Tibetan architecture and houses an absolutely enormous Buddha inside, hand carved from sandalwood. You'll find Tibetan prayer flags and prayer wheels here which add a unique touch to the traditional Buddhist temples you'll find in other Chinese cities.
Get Here: Take Subway Line: 2 or 5 and get off at Yongehegong. Exit from Exit C, turn left and walk along the sidewalk until you reach the entrance.
Cost + Hours: 25 Yuan
Open: 9:00 AM to 4:30 (April to October — closes at 4:00 November to March)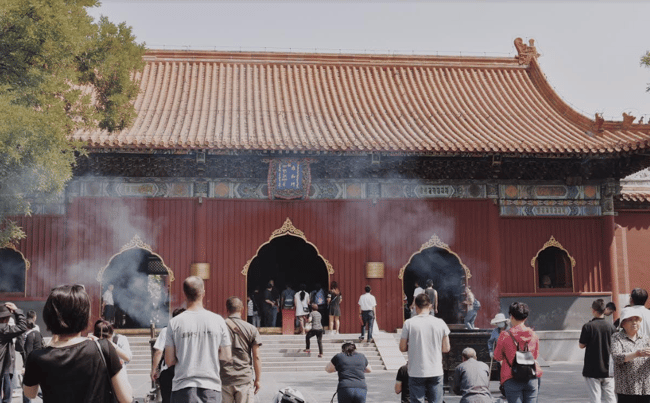 + Insider Adventures
Only Locals Know About
Like we mentioned before, there is a lot to see and do in Beijing. If you're here for longer, or want something a little more off-the-beaten-track, you can check out these hidden gems in Beijing:

The Underground City is SO cool! In the 1960's Chairman Mao ordered for the tunnels to be built as a safe place to hide in case of war. The tunnels go beneath Beijing's city center and cover 33 square miles. Not only are they huge, but there used to be around 90 different entrances into the tunnels. A lot of the entrances have been demolished or blocked off now, but you can still find quite a few entrances. The tunnels are currently closed to tourists, but let's all cross our fingers that they will open up again. Click here to read more about the tunnels.
The 798 Art District is full of art galleries, shops and cafes. A lot of the art can be found in de-commissioned military factories, which gives the whole area a really cool vibe. There are exhibits inside as well as outside, so pack up your camera in case you run across a colorful mural like the one below.Check it out online to see what events might be held while you are visiting Beijing. The art district is often used for international exhibits and fashion shows.
Where are all my Friends fans?! You have to visit The Central Perk, a replica of the famous cafe on the show. With identical brick walls, decor and even the iconic couch you'll feel like you've stepped right into an episode of Friends. There are always episodes running on the TV's with Chinese subtitles and all of the food served has been mentioned in the show at one point or another.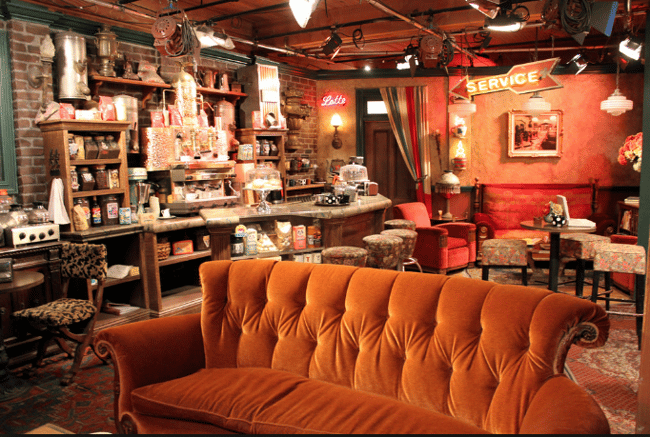 Full Day (Or Longer) Things To See & Do
These are things found just outside of the city and require at full day (or more) of your time, but are well worth it!
The Great Wall
Probably the reason why you came to Beijing (or even China) in the first place, right? The Wall is location outside of the city so you'll need to factor in 1-3 hours of transportation time depending on which section of the wall you are seeing. We have pretty much all the info you need to plan a trip to the Great Wall, right here.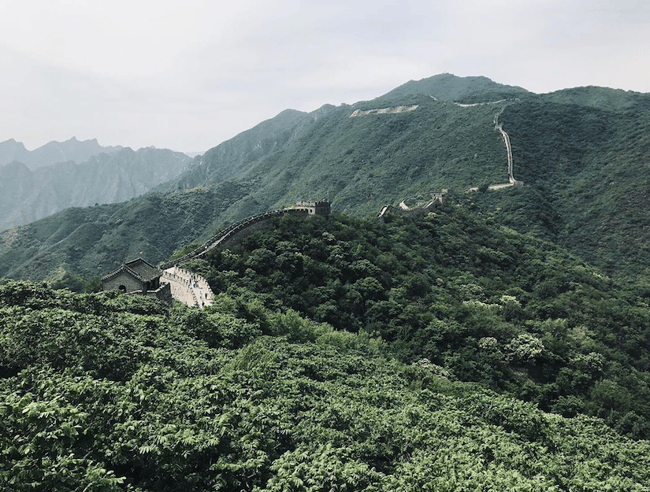 The Summer Palace
Want to see where royalty spent their summers? The Summer Palace is a huge complex complete with a palace, expansive gardens, museums, a lake, and more, which sounds like a pretty sweet place to live if you ask me. You can easily spend the whole day here, wandering along the recreation of the Suzhou bridges and canals, or peeking into museums holding ancient relics, but the real gem is the huge palace complex and pagoda that looks over Kunming Lake.
If you're visiting in the warmer months, you can rent paddle boats that will take you around the lake. If you're visiting in the colder months, you might be able to go Ice Biking on that lake.
How To Get Here: Ride the metro (line 4 to Beigongmen Station, then go out Exit D. You'll need to walk a few minutes to get to the actual entrance.
Or Take line 4 or line 16 to Xiyuan and leave from exit C2. Walk west for about 15 minutes to the East Palace Gate
If you don't feel like walking from your metro stop, you'll notice a few rickshaws who are more than ready to drive you to the entrance for a small fee.
Costs: Depends on what you'd like to see. A combination ticket that gets to pretty much all the places you'd want to see is 60 Yuan (50 in November to March). but you can get cheaper tickets for more restricted access. You can also pay for an audio guide which I recommend just so you can learn more about the things you're seeing.
Hours: 6:30 AM to 6:00 PM (April - October) 7:00 AM to 5:00 PM (November to March)
Some scenic spots open later and close earlier than those times, but are open from 9:00 AM to 4:00 PM all seasons.

Our Favorite Places To Stay
There are just as many places to stay as people in this city (not really … but it seems like it). Our favorite pick is to head to HostelWorld so you can look at what other travelers are saying about the most popular hostels around. If you're a budget traveler, we've done the work for you — We've talked to ILP volunteers about their favorite places to stay in Beijing right here:
Red Lantern Hostel
Chinese Box Courtyard Hostel
Leo Hostel
365 Inn
Sitting On The City Walls Courtyard Hostel
All of these spots have helpful staff, a great location that's either within walking distance to your favorite sites, or near a metro so you an easily get to where you are going. Oh, and they are all well-priced which is helpful for those traveling on a budget.
Eat At These Restaurants
There are tons and tons of places to grab lunch or dinner or breakfast or a quick snack in Beijing … but here are a few spots our ILP China volunteers love:
Siji Minfu Restaurant
Come for traditional Chinese food, and some favorite meals that started in the capital city, like Peking Duck. It can be a little pricey (especially compared to the cheap noodle shops we love) but it's a cultural experience that comes heavily recommended by those who had dinner there.
Address:32 Dengshikou W St, DongDan, Dongcheng Qu, Beijing Shi, China, 100006
Green Valley Sweet Pancake
This isn't so much as a restaurant, more like a bit of warehouse that sells one of our favorite foods to get in China.; Jiangbing. Jiangbing is ubiquitous street food, similar to a crepe, but the thin batter is topped with eggs, a rich savory sauce, and is usually filled with some sort of protein, lettuce and a crunchy wafer for texture. YUM.
Address: Tieshu Byway, Xicheng Qu, Beijing Shi, China, 100031
Hours: Similar to street vendors, hours fluctuate at this place, but are usually consistent during breakfast, lunch and dinner hours
Time Difference Coffee
Cafes that serve up a decent cup of coffee can be hard to find in China, even in the city of Beijing. Luckily, you can grab a cuppa and some pastries at this cafe:

Address: Lugu Rd, Shijingshan Qu, Beijing Shi, China, 100049
Friends Cafe
Anyone a fan of the sitcom Friends? Beijing has a cafe themed just like your favorite 90's sitcom. You can come hang out on that classic orange couch (log into the Wifi — password is iloverachel), and watch reruns of the show while you order something to eat or drink.

Address: China, Beijing, Chaoyang, Chaoyang Park Rd, 19号佳隆国际大厦A座1层104
Snacks For Our Adventurous Eaters
Feeling brave? Beijing is home to some of the best Chinese cuisine, but it's also a place for thrill-seeking foodies. You can head to Wang Fu Jing snack street for goodies like grasshoppers, seahorses, scorpions, spiders and other actual goodies, like tanghulu, which is skewered fruit covered in a thick syrup that hardens like a sucker. I love the strawberry tanghulu.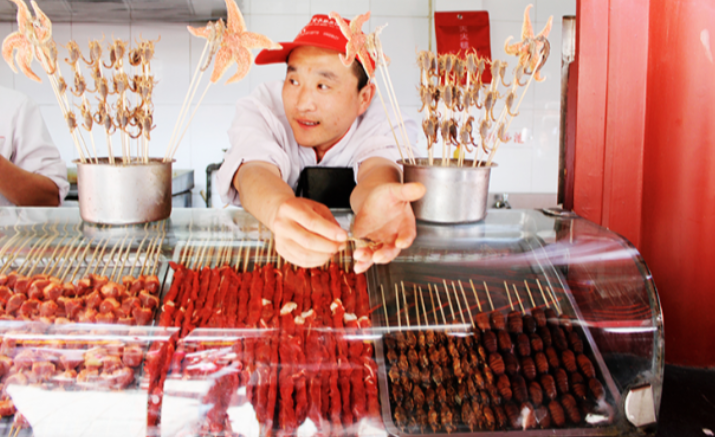 An Insider Tip Or Two
How Long Should My Trip Be?
Tricky question. Beijing has enough to do to keep you busy for weeks, especially if you're into seeing everything this city has to offer …. but if you don't have weeks to spend here, you can fit in quite a lot in 3-5 days. I'd recommend a full day (if not 2 days) for the Great Wall, and you'll need a full day to see things like the Forbidden City, the Temple of Heaven, etc, plus a half day of shopping at the Pearl Market. You're already up to 2-3 days, and that doesn't even include a day at the Summer Palace.
Also, Beijing is a good jumping off point to a lot of other cities so if you'd like to see the Terra-Cotta Warriors, you'll need another couple of days to zip up to Xi'an.
What About The Weather?
You'll see all four seasons in Beijing, so be sure to dress according to the weather. It gets very hot and humid in the summer months (plus lots of tourists), but you'll see cold (and dry) winters. If you can plan it, we think the spring is the best time to visit because the views from the Great Wall are spectacular, but the fall is also nice if you can catch the leaves changing colors.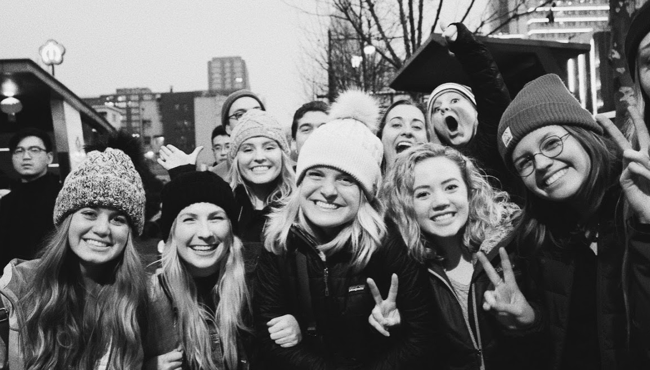 Ready for more world adventures?
We (International Language Programs) host volunteer programs in a handful of different parts of the world. Our volunteers are college-aged individuals who teach English part-time and have weekends plus vacation days off to travel. This means that you get to teach the cutest kids during the week, then hop on a train, plane, or bus to explore everything that country has to offer! Learn more on our Instagram: