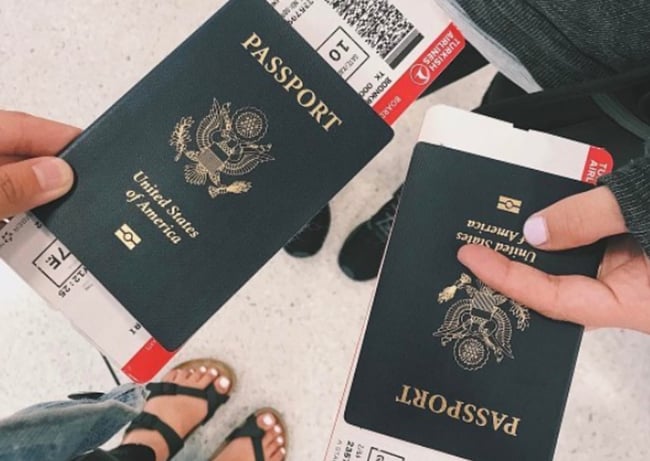 Not sure why you wouldn't test out this fundraising idea, it couldn't be easier.
Fundraising is my number one tip for anyone looking to pay for a semester abroad. People want to help you out, but only if you ask! We have heard tons and tons of success stories from volunteers who have raised enough money for their entire program fee (and more) just by fundraising.


---
New more ideas? We have tons
All About Fundraising
---

A few ILP volunteers have had luck using FUNDraise to earn that last little bit, so we thought we'd break it down so you can get started.
What Is FUNDraise?
How Does It Work?
What Donations Do They Take?
+Other Tips and FAQ
What Is FUNDrive?
It's a way for you to get paid by turning in donations. You can donate your own things, or host a type of "garage sale" to get unneeded items from friends, family, coworkers, neighbors, etc. Then, Savers will pay for those items you have collected.
How Does It Work?
First, you'll need to register. You'll need your name, some contact info, and the name of the nonprofit you are fundraising for — in your case, that's us! ILP, or International Language Programs. You have to be fundraising for a 501(3)(c) nonprofit … and guess what? ILP fits those requirements.
You'll then work with a FUNDraise representative who will work with you to set up your goal. Savers purchases items by the pound, so they can help you figure out how many bags of things you should collect to reach your goal.
Then, it's up to you to spread the word. Pass out fliers about a clothing/donation drive you are doing and have people drop off their items by a certain date. Post it on Facebook, have a laundry basket at work people can use to drop off their items, share the idea on Instagram, have people run by your house with bags or boxes, go door-to-door and do the pick ups — whatever you can do to make people aware that you're raising money to come volunteer abroad.
With your Savers representative you'll figure out a drop off day and location: the nonprofit you're working with (that's ILP!) will then get paid 3-4 weeks after that drop off day. ILP will take that amount and put it fully towards your Program Fee. Easy-peasy.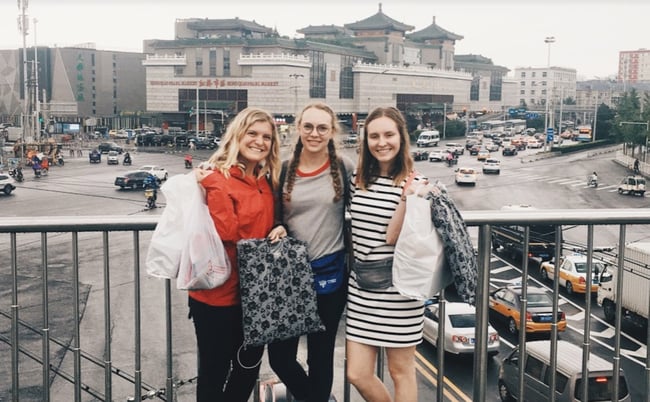 What Donations Do They Take?
You can donate gently-used clothing, linens, jewelry, shoes, accessories (like belts and purses), and small household goods, which gives you a lot to work with.

Volunteer to clean out your mom's linen closet then go through you own closet to find some unwanted items in your own home, then ask everyone you know to donate as many bags as they can, filled with these items.
+Other Tips and FAQ
It's best to have a big space blocked off for all of your donations to go. Maybe use an empty basement, or see if your local church has a spare room you can use temporarily. Especially if you want to have several collection dates, you'll want room to store all the bags you're (hopefully!) getting!
Like any fundraising attempt, you'll need to spread the word, especially since how many pounds you collect correlates to how close you reach your goal. You'll want to ask everyone you know to go through their closets and their linens to find things to donate so you can get as many pounds as possible.

As a ballpark, some FUNDrive users have said that each 13 gallon bag is about $3.50ish dollars (depending on what's inside), so you'll need lots of help to reach a sizable goal. It's do-able, especially if you combine FUNDrive with a few other fundraising ideas.
Have a few more questions? Best to go right to the source: www.savers.com/fundrive or contact Suzie Fischer at sfischer@savers.com; 623-300-4577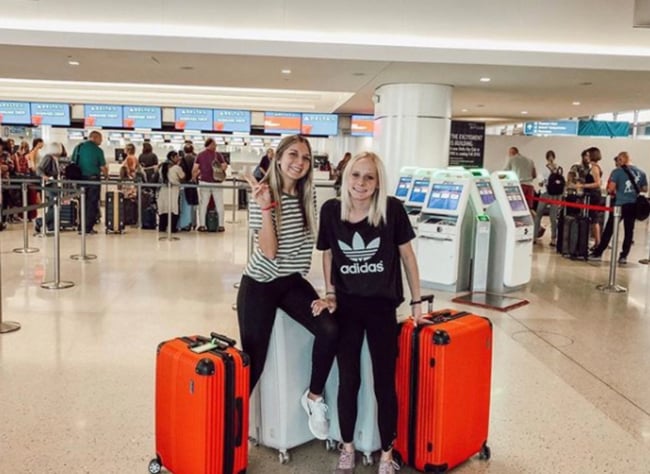 Get some extra fundraising help!
If you're wanting to spend some time in Africa, but are worried about the cost, fundraising can seriously make that happen. We've pulled together special tips for our ILP Africa volunteers so they can reach their fundraising goal: