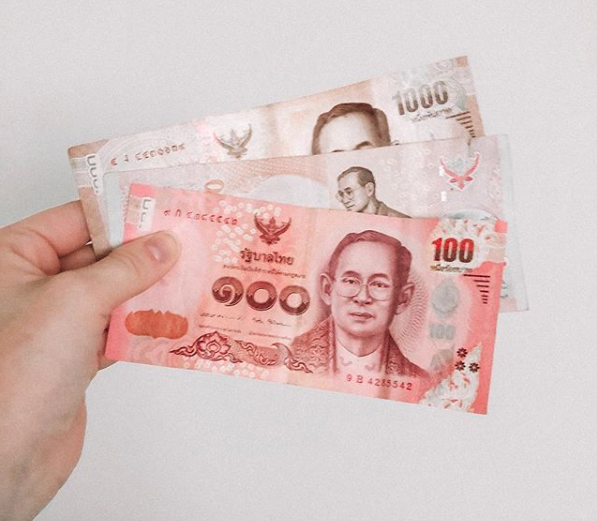 These websites have helped make fundraising just a bit easier.
Fundraising sounds big and intimidating, but we have had so many volunteers fundraise half or even all of their semester fees. Yep, it takes some effort, but so worth it right? Suddenly the idea of spending a semester in Africa or Europe seems much more attainable if you can fundraise some or most of the cost! To make fundraising even easier for you, we have pulled together a tip or two: You'll want to pick a project that works for you and one you're passionate about to help make the work easier — it's more doable if you're actually enjoying what you're doing.
---
Looking for even more ideas?
Our best fundraising ideas are all here
---

When it comes to fundraising with a website, these are all ideas past volunteers have used so you know they work (handy, right?). Online is a fantastic resource because it's relatively quick to put together (unlike a yard sale or a bake sale which can pull in a lot of money but takes some work). Plus, you'll be able to reach a lot of people if you share your fundraising goal online. Online fundraising makes it easy for you to share, for your mom to share, for your cousin to share, etc, all to help you out. The more people who know about your goal the better chance you have at reaching it!
Here are a few of our favorite websites to use:
Facebook

Instagram

Best Company

Bonfire T-Shirts
Facebook
Have a Facebook? You're set! You'll be able to create a fundraising Facebook page that lets you explain what you're fundraising for, add a picture, and has a simple "donate" button for your friends and family to help you out. The picture is a nice touch (feel free to use anything off our website), same with the little description to let people know you're fundraising for a great cause. But we really love that Facebook is absorbing all the fees when you fundraise for a charity (ILP's a non-profit, so you can totally do this). Most popular fundraising sites charge processing fees, so the fact that Facebook is completely free is huge.

A few other perks? You don't have to reach a certain minimum, so you can set your fundraising goal as high as you'd like without worrying about taking a hit if you don't meet your goal. It's a popular option for our volunteers, who have raised anywhere from $50 to over $3,400 (wow!) with a Facebook fundraiser. You'll need to be persistent, sharing your fundraising page with lots and lots of people but it's worth the effort.
Get more about fundraising with Facebook here.
Why We Love It:
Free to use, easy to share, and quick to set up, with no fees for you or your donations

Instagram
Another really popular way is to fundraise with your Instagram stories! Like Facebook, it's totally free for you and for your donors. Other platforms like Go Fund Me are popular but take a percentage of your donations, which we want to avoid like the plague. Instagram (and Facebook) don't charge any fees, not even credit card fees and since they are run under the same umbrella, both have easy to use features that make fundraising easy.
We have step-by-step instructions on how to fundraise with Instagram here to make sure you're set up for success.
Why We Love It:
Free and easy to use, quick to share, with no fees for you or your donors.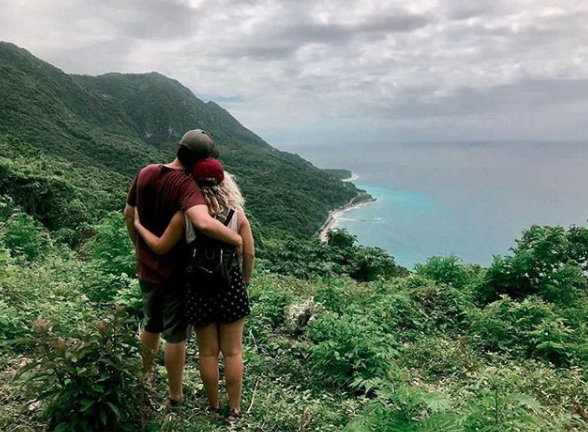 Best Company
This is a fantastic option for those who want to help you fundraise, but can't really afford to just give you cash donations. It's really really handy for all of your friends who are in college and might not have the spare cash to help you out, but still want to help you out, you know?
Best Company is a site that hosts reputable reviews for thousands of companies. You'll find review for car companies, home security companies, pest companies, life insurance, etc. Their goal is to provide honest, detailed reviews from actual customers to help people choose the right company for them. Best Company has created a platform called "FundRaising Your Voice" which lets someone like you (through ILP) earn donations when their friends and family write reviews for companies found on Best Companies.
In a nutshell, it works like this: You'll fill out this application to start a campaign with Best Company. They'll give you a URL for your fundraising campaign, which you can share with your friends and family. Friends and fam can click that URL and will be able to write reviews for companies they have personal experience with. When you fill out the application, you'll set up a campaign date and any reviews written, submitted, approved and published within that date will raise a $2 donation towards your ILP fee.
So, let's say your mom writes a review for Orkin pest control because she had a great experience working with them — that gets you some money towards your ILP semester! Then your sister writes a review for Honda because she's loved driving her Honda Civic: another $2 for you. Get the idea?
We've had a few volunteers use this fundraising strategy raising anywhere from $6 to over $600. It all depends on how many reviews your friends and family write, but when it comes to fundraising, every little bit helps! On average, reviews take about 2-3 minutes each to write. Most participants submit about 10 reviews, but some have submitted over 50 which can really help you reach your goal.
Once your campaign date ends, a check is sent to ILP with a breakdown of how much money you raised, then we'll apply that fully to your program fee.
Why We Love It
Just requires time (not money) from your friends and family (this is HUGE!)

Fundraise With T-Shirts
With most of our volunteers trying at least one or two things for fundraising, we've realized a couple of things about how to make it more successful. People tend to be more willing to donate if they get something out of it. So, choosing a fundraiser where your donors get something back too tends to do better than ones where you're just asking for a donation. Which makes sense! How much more fun is gift giving when you're also getting a gift, instead of just giving one?
There are tons and tons and tons of fundraising techniques that use this strategy but one we love is fundraising with t-shirts. We love using a company like Bonfire who allows for options, provides inspiration if you're not much of a designer, and who ships it all for you. It makes it all so easy for you (and we're definitely a fan of that). You create a design, and get to selling. We've broken down all the pros and cons of this t-shirt fundraiser to give you some more details about this, to make it even easier.
Why We Love It
Your donors are able to help you out and get a little something-something in return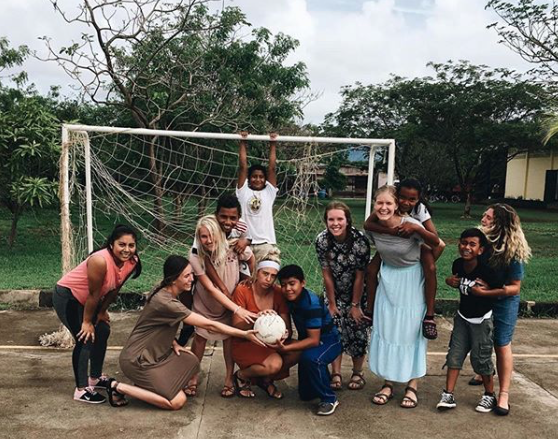 Looking for a little bit more help?

ILP's focused on making this as affordable as possible for you, so come talk with us! We have discounts you may apply for, ways you can save even more and have some suggestions on how to make it all happen.