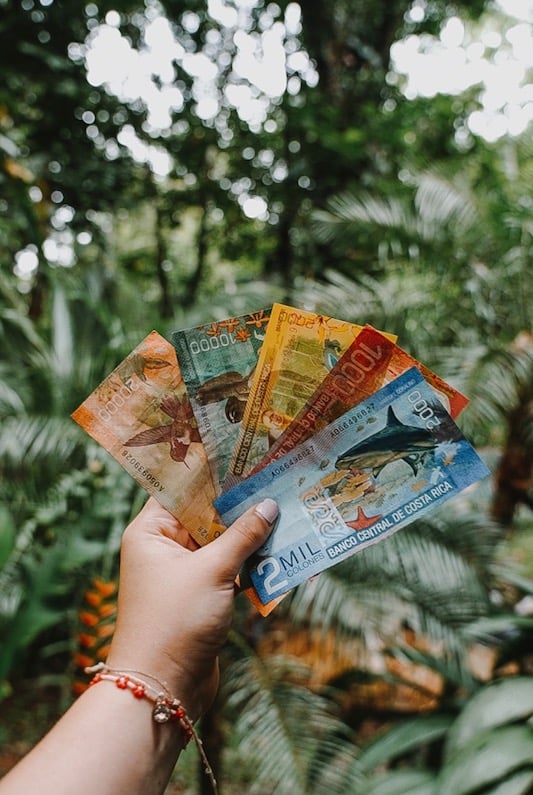 These websites have helped make fundraising just a bit easier.
Fundraising sounds big and intimidating, but we have had so many ILP volunteers fundraise half or even all of their semester fees. Yep, it takes some effort, but so worth it right? Suddenly the idea of spending a semester in Africa or Europe seems much more attainable if you can fundraise some or even most of the cost!
To make fundraising even easier for you, we have pulled together a tip or two: You'll want to pick a project that works for you and one you're passionate about to help make the work easier — it's more doable if you're actually enjoying what you're doing.


---
Looking for even more ideas?
Our best fundraising ideas are all here
---

When it comes to fundraising, there are endless ways to do it. And we actually recommend trying our multiple things because you never know what's going to work best for you! Maybe you try a yard sale over the summer, then sell homemade cookie dough over the holidays, and spread the word online that you're fundraising for a humanitarian trip.
Online sites can be a fantastic resource because they're quick to put together — in an hour you'll be up and running! You'll also be able to reach many more people as it's so easy to share with friends and family that you might not see in person on a regular basis. Online fundraising makes it easy for you to share, for your mom to share, for your cousin to share, etc, all to help you out.
Here are a few popular sites to check out that might be helpful (and a handful are ones past ILP volunteers have had success with):
Fundraising Platforms + Social Media Posts
We've all seen the Gofundme's right? It's pretty common and the reason for that is they can be really successful! We've seen ILP volunteers raise anywhere from $50 to $3,000+ (wow!) just by creating a fundraiser online and clicking 'post'. You'll need to be persistent by sharing your post with lots and lots of people but it's worth the effort.
How it works:
You'll pick a platform, add in all the info about what your fundraiser is for, and then share it anywhere you can! Share your fundraiser on Facebook, put it in your Instagram bio, and email it out to friends and family. Pretty easy.
Typically the platform will ask for your banking information so that they can make a direct deposit to your checking account once your donations are ready to be paid out. For ILP volunteers, you can then use that deposit for anything related to your trip! A lot of volunteers use it to pay for their program fee. This works especially nice if you're on a payment plan because you have time to run fundraisers over several months and pay little by little.
Pick Your Platform:
Research different platforms. A lot of people gravitate towards Gofundme because it's the most well-known, but you have many options. Fundraising platforms typically charge a processing fee, so it's worth your time to look into what those are and compare. Taking a few minutes to do that could save you hundreds of dollars in fees!
Here are a few ideas and popular platforms to consider:
— Our top pick: Create a post on your social media (yep, just a normal Facebook or Instagram post like you always do), share your Venmo so that donations can be sent directly to you + share ILP's donation page (if they make their donation towards your program fee by sending it directly to ILP, their donations are tax-deductible!). This is our favorite option because it lets you bypass the middle man — no processing fees means you get 100% of the donations and no waiting around to receive your payout from the platform you've chosen.
— Gofundme: Probably the most well-known platform, but there are fees. At the time this post was written, the processing fees were 2.9% plus .30 cents.

What about Facebook and Instagram fundraisers? We used to recommend those official "Facebook Fundraisers" or that donate button on Instagram stories because they did this really nice thing of absorbing the processing fees for charitable causes (which means it was totally free for you). As of November 2023, they are no longer doing that, so it's just better to create a normal post with your Venmo/ILP's donation page and share that, rather than actually going through the steps of creating an official Facebook fundraiser. Doing your own post is still totally free for you and you get your cash much faster than if you had Facebook collect your donations, so we love this option!
Why We Love It:
Quick to set up, easy to share, and paying online is really convenient for your donors which means it's more likely to happen!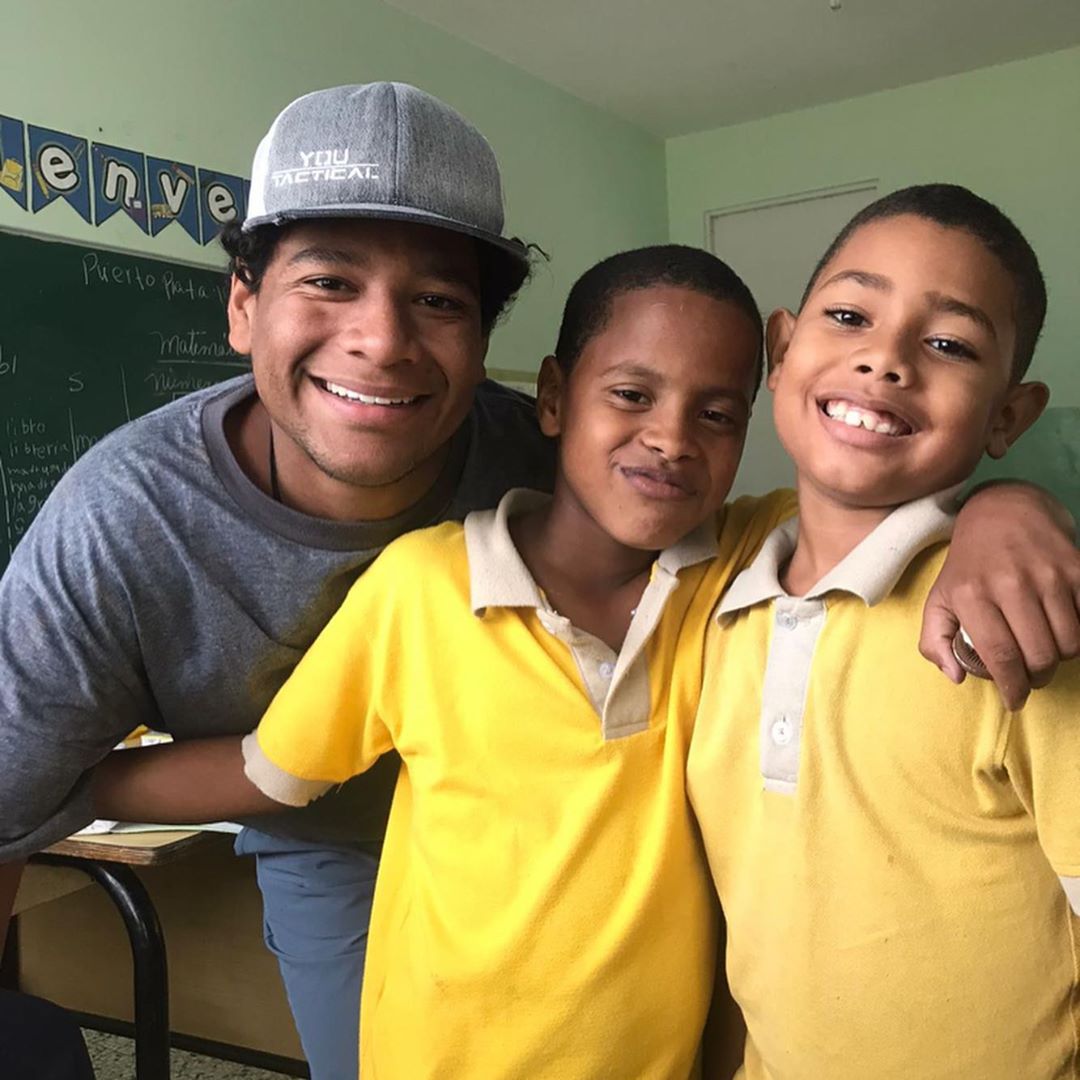 Best Company
This is a fantastic option for those who want to help you fundraise but can't really afford to just give you cash donations. It's really really handy for all of your friends who are in college and might not have the spare cash to help you out, but still want to help you out, you know?
Best Company is a site that hosts reputable reviews for thousands of companies. You'll find reviews for car companies, home security companies, pest companies, life insurance, etc. Their goal is to provide honest, detailed reviews from actual customers to help people choose the right company for them. Best Company has created a platform called "FundRaising Your Voice" which lets someone like you (through ILP) earn donations when their friends and family write reviews for companies found on Best Companies.
In a nutshell, it works like this: You'll fill out this application to start a campaign with Best Company. They'll give you a URL for your fundraising campaign, which you can share with your friends and family. Friends and family can click that URL and will be able to write reviews for companies they have personal experience with. When you fill out the application, you'll set up a campaign date and any reviews written, submitted, approved, and published within that date will raise a $2 donation towards your ILP fee.
So, let's say your mom writes a review for Orkin pest control because she had a great experience working with them — that gets you some money towards your ILP semester! Then your sister writes a review for Honda because she's loved driving her Honda Civic: another $2 for you. Get the idea?
We've had a few volunteers use this fundraising strategy raising anywhere from $6 to over $600. It all depends on how many reviews your friends and family write, but when it comes to fundraising, every little bit helps! On average, reviews take about 2-3 minutes each to write. Most participants submit about 10 reviews, but some have submitted over 50 which can really help you reach your goal.
Once your campaign date ends, a check is sent to ILP with a breakdown of how much money you raised, then we'll apply that fully to your program fee.
Why We Love It
Just requires time (not money) from your friends and family (this is HUGE!)
Fundraise With T-Shirts
We've learned something over the years: People tend to be more willing to donate if they get something out of it. So, choosing a fundraiser where your donors get something back tends to do better than ones where you're just asking for a donation.
There are tons and tons and tons of fundraising techniques that use this strategy but we've seen volunteers in the past make and sell t-shirts. We love using a company like Bonfire which allows for options, provides inspiration if you're not much of a designer, and ships it all for you. It makes it all so easy for you (and we're definitely a fan of that). You create a design and get to selling. We've broken down all the pros and cons of this t-shirt fundraiser to give you some more details about this, to make it even easier.
Why We Love It
Your donors are able to help you out and get a little something-something in return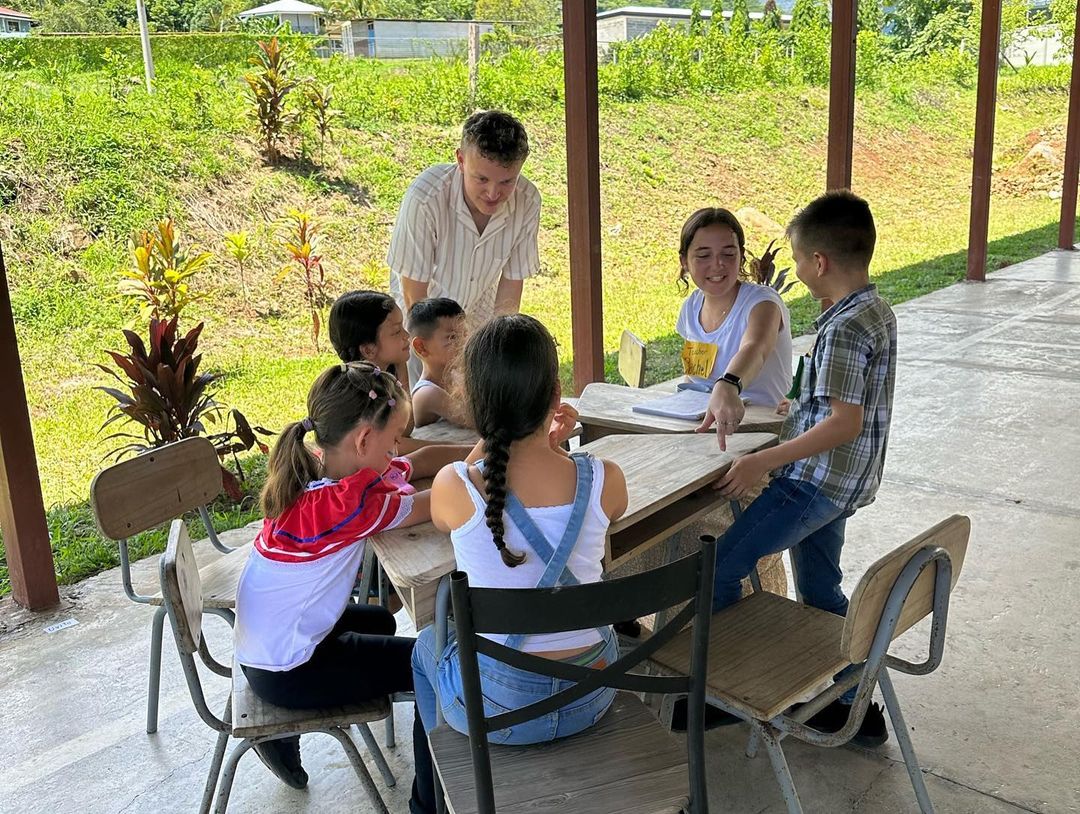 Society6
Sell your artwork on Society6! If you haven't heard of it, here's the inside scoop. Basically, Society6 is a platform for artists and creators that makes selling their artwork easy! Simply upload a digital file of one of your unique prints or original pieces of art that you would like to sell and then based on the pixel dimensions of your uploaded artwork, they will automatically apply your artwork to as many products as possible, and you will be able to see what your artwork would look like on everything from wall clocks to t-shirts. And the best part is that they fulfill, print, and ship all orders so that you can get right back to making more art! Do keep in mind that Society6 artists only earn 10% of the retail price on all products (except for things like art prints, canvas prints, and more — those types of items you can manually mark up the price higher).
Don't forget to promote your Society6 Products to all of your friends, family, and followers! Are you ready to get making? Click here to start your Society6 account.
Why We Love It
It is a super creative way to make some money through your talents and original artwork!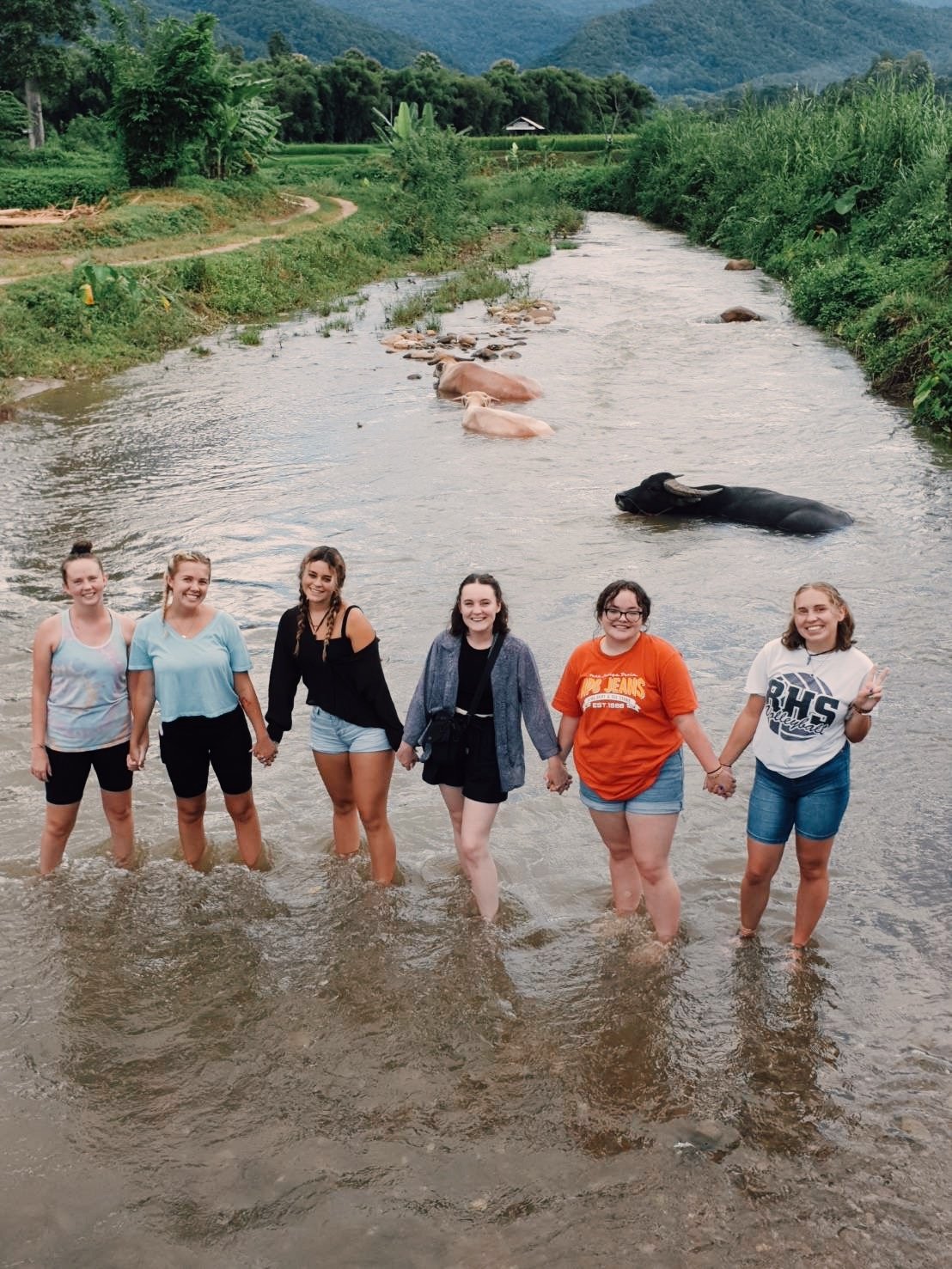 Host a Venmo-Food Social
There is nothing starving college students love more than cheap food and supporting a good cause! So one way you could fundraise is by hosting a Venmo Food Social!
You've probably already heard of Venmo, but in case you haven't it's a super handy little app that you can download onto your phone that connects to your bank account and makes it easy to send and receive money! Let everyone know you will be taking donations through Venmo and all proceeds will go towards your semester abroad where you will be serving local kids! Whip up some waffles or pancakes and provide all the toppings (something super cheap and easy to make in big batches) and invite everyone in your apartment building. But don't stop there! Think about inviting peers from your classes. You could also post about it on your Insta and have your friends tell their friends! Not only is this a great way to make some quick cash, but it's a perfect way to socialize and meet new people (one of my best friends met her husband at a waffle night we hosted in our college apartment). And don't forget to charge a $2 Venmo entry fee at the door!
Why We Love It
It's a super fun way to get to know other college students and make new friends, plus almost everyone uses Venmo already so it's really convenient.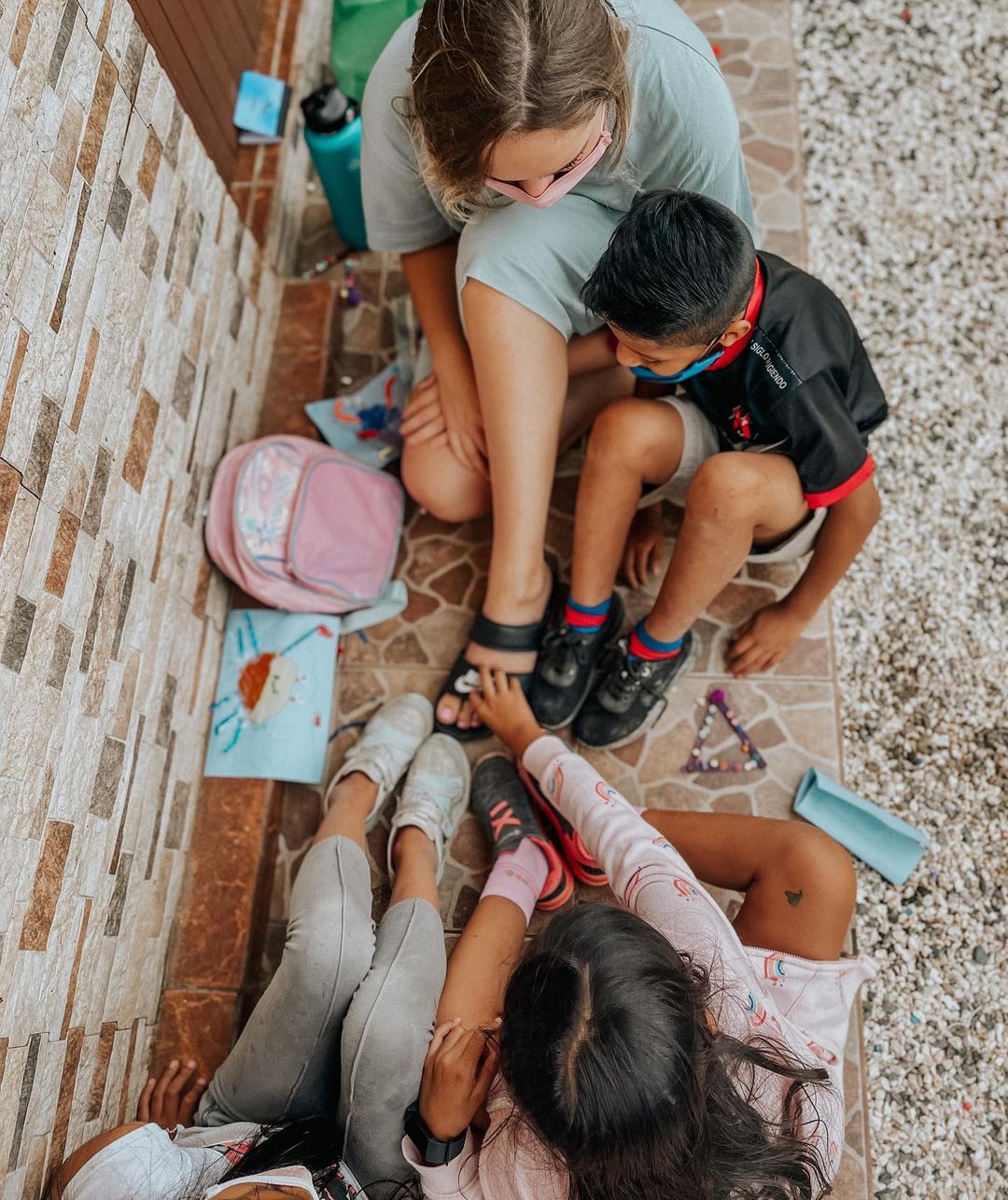 Looking for a little bit more help?
ILP's focused on making this as affordable as possible for you, so come talk with us! We have discounts you may apply for, ways you can save even more and have some suggestions on how to make it all happen.