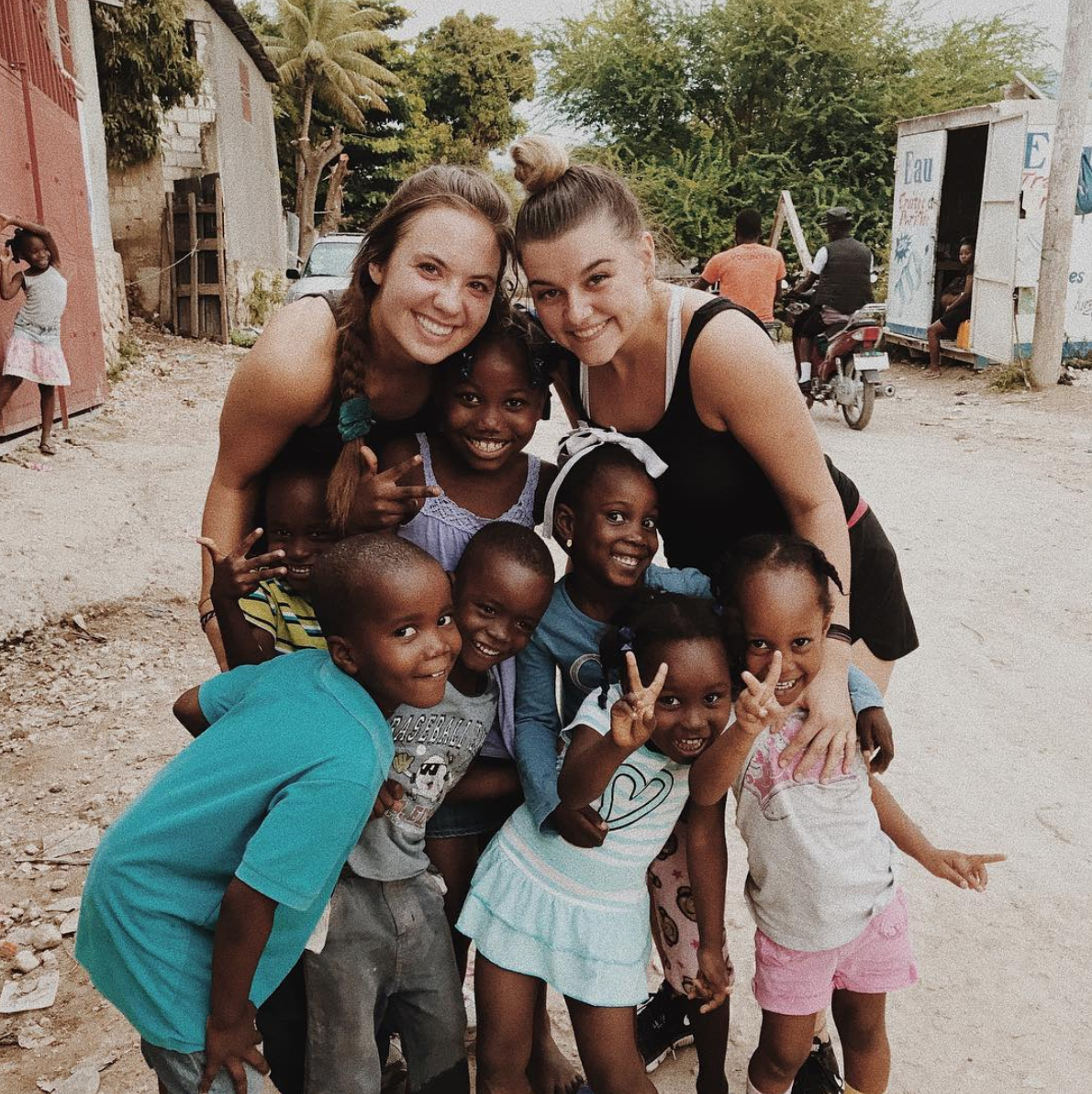 Looking for ways to fund your time serving and making a difference abroad? We love unique fundraising ideas, like this one.
We've seen thousands of volunteers try fundraising over the years to help fund their trip to volunteer abroad. We've even tried it ourselves a number or times.


---
Did you know we've compiled 5 million ideas to help you?
Don't miss our guide to fundraising!
---

What makes a good fundraiser?
One thing we know for sure; there's a TON of different ways to fundraise. Your best bet? Choose a way that sounds fun to you! It's a bit of work to do fundraising, so actually enjoying what you're doing makes it a bit more doable. The more you put into it, often the more successful you are.
One other tip: choose a fundraiser that gives back to your donors as well. For example, we've seen that people are more likely to donate when they get something out of it. We don't mean to make them sound selfish ... but it's just true! You might have a few more people who want to chip in to your fundraiser if it's a spaghetti dinner and they get a meal in exchange for their donation — rather than simply saying, donate your cash at my GoFundMe link. You know?
We love the idea of selling t-shirts to help fund your semester volunteering abroad!
All About T-Shirt Fundraising
If you don't have your own print shop, no need to fear. There are many ways you can order shirts to sell.
We love using a company like Bonfire who allows for options, provides inspiration if you're not much of a designer, and who ships it all for you. It makes it all so easy for you (and we're definitely a fan of that).
Create Your Design:
Just create an account and get designing! There's plenty of colors to choose from (although limiting yourself to 1-3 colors will help keep printing costs down), graphics you can upload, or you can even upload your own design.
If you're having a hard time coming up with ideas for what you want your shirt to look like, check out their template page for some inspiration and tips.
Bonfire also has everything from t-shirts to crewneck sweatshirts!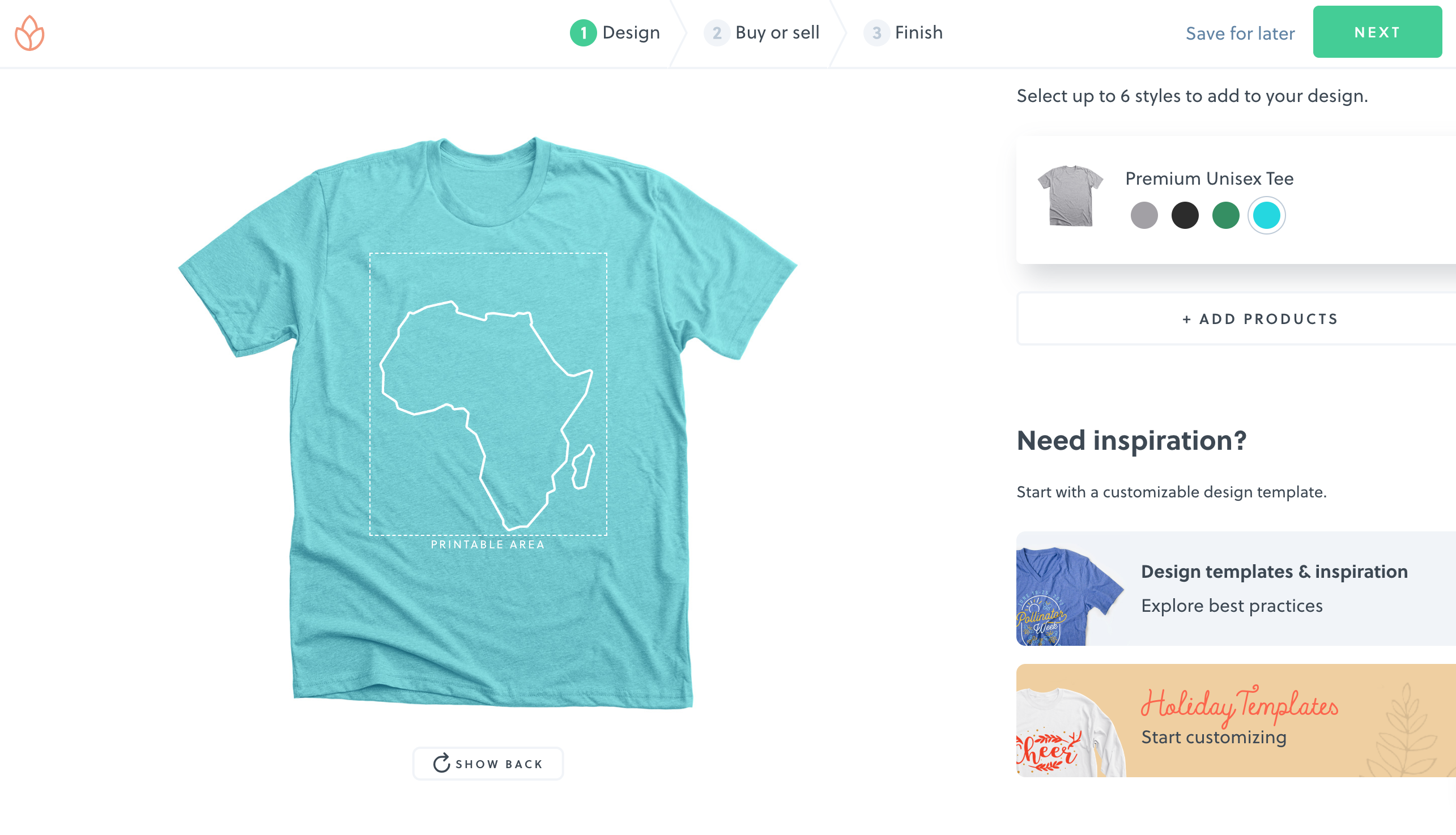 Buy or Sell?
Decide if you want to buy a bunch of shirts to sell offline on your own, or if you want to have Bonfire sell them for you with a link on their site.
There's pros and cons to both ...
If you buy, we like that you can avoid some of the fees (that we're going to mention in a second). For example, there's a transaction fee when someone purchases your shirt online using a debit or credit card and that is taken out of your donation profits. But ... you run the risk of buying a bunch of shirts that you aren't able to sell! If you buy shirts in bulk, you better be feeling PRETTY confident you can sell them all.
If you sell online, we love that you don't have to guesstimate and order a certain quantity in advance. Your cost is exactly whatever is purchased. We also love that Bonfire packages and ships them for you, making it super easy.
So ... it's up to you. But we're leaning towards thinking selling looks like a pretty good idea for you.
Tell Everyone
Once you're done, make sure you let everyone know. Do an Instagram post. Tell your mom to like your Facebook post and share it with all her friends. You know the drill.
Maybe even purchase one yourself (you know you want one after creating that awesome design!) and then wait for it to arrive before you share anything online. Take a cute picture of yourself wearing it and use that for your post to make it a bit more personal.
Don't forget to explain why you're fundraising! Share about your cause. ILP volunteers — share about how you'll be helping children learn English so that they can have a brighter future with more opportunities. Or share about how you'll be spending your time in an orphanage for the semester, working with kids each day one-on-one. You might even share the goal amount that you're trying to fundraise.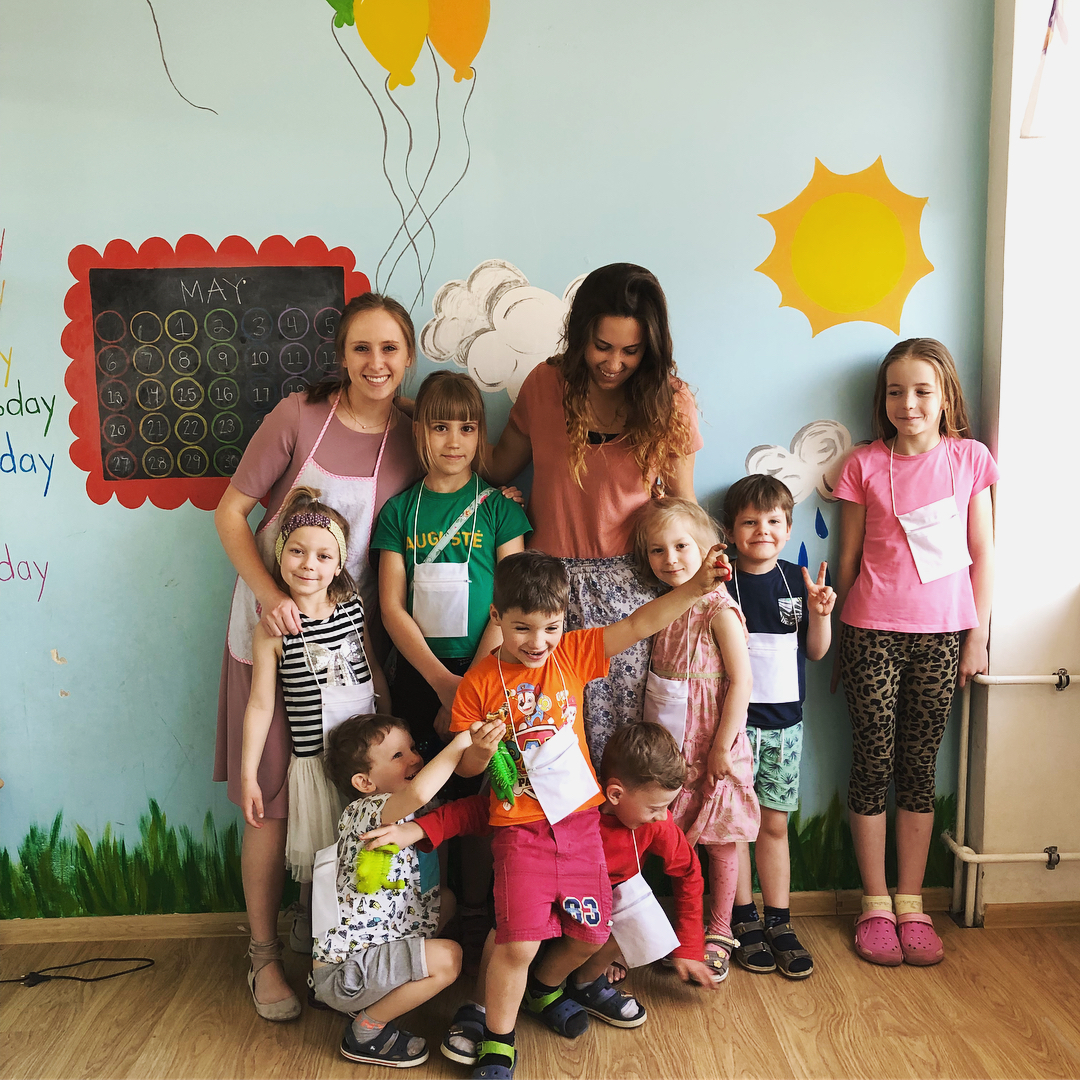 Watch Out For Fees
As with just about every online source for fundraising, just know that you aren't getting 100% of the donations that are made to you. It really depends on the company you choose, but for example with Bonfire, you're not charged to use their services ... but there are of course additional fees such as credit card transaction fees, printing, etc. You can check out Bonfire's fees here.
If you choose to sell online with Bonfire, after you design your shirt you, you will be taken to a page where you can get an idea of how much you want to sell your shirt for and how much of that would be taken out for printing fees. It's a great way to set a goal of how many shirts you're hoping to sell and how much that would add up to in donations.
For example, if I thought I could sell 25 shirts, and set the price of my shirt to be $24/each ... after the printing/base cost is taken out, I would end up getting about $13 a shirt (or a little over $300 for my fundraising). Not bad!

Is it worth it?
Yeah! I mean, despite the fees, any money going towards funding your service trip is win right? Just know that there is a minimum you need to sell though (my quote was at least 5 shirts).
One volunteered who trying t-shirt fundraising said that when she shared a post on her Instagram about her fundraiser, she also had friends and family message her to say that they didn't necessarily want to buy a shirt, but that they still wanted to donate directly to her. It's a great way to just get the word out that you're trying to fund a good cause like this without having to directly ask for donations.
*Bonus tip: There is an option to allow friends and family who purchase a shirt to also add on an extra donation if they would like to. If you use this option, Bonfire takes 8% for processing fees. Rather than this, let donors know they can make donations directly to ILP so that you receive 100% of the donation and it will also be tax deductible.
Good luck!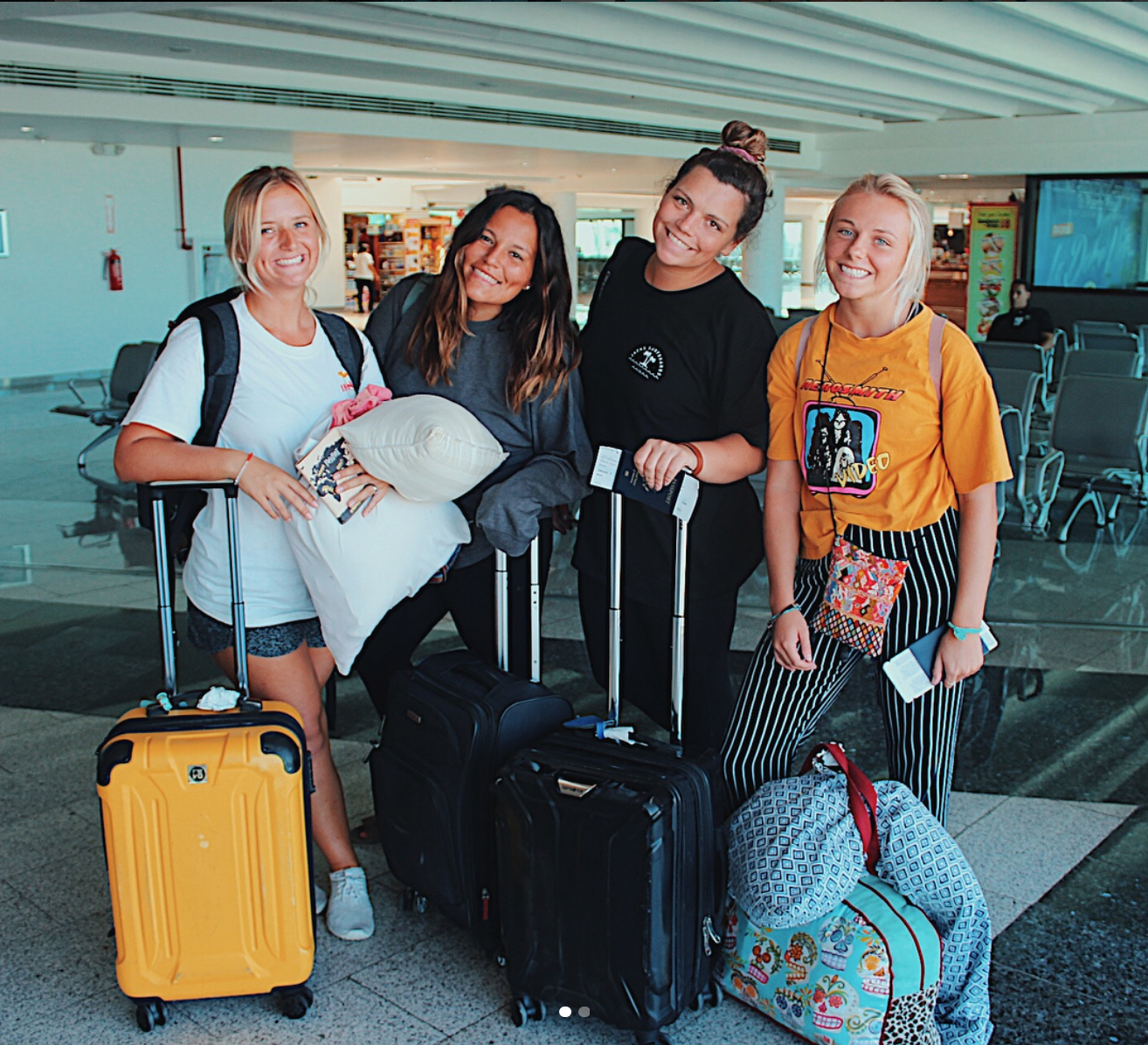 Get tips to help make your semester abroad affordable!
We have a free guide for volunteers who are headed to Africa you packed full of ways to help you fundraise your adventure. We talked to volunteers who did it before you and they dished about they things that actually worked.
Even if you're not sure which country you're volunteering in yet, these tips will be really helpful for you! Download the free guide by clicking that button below: