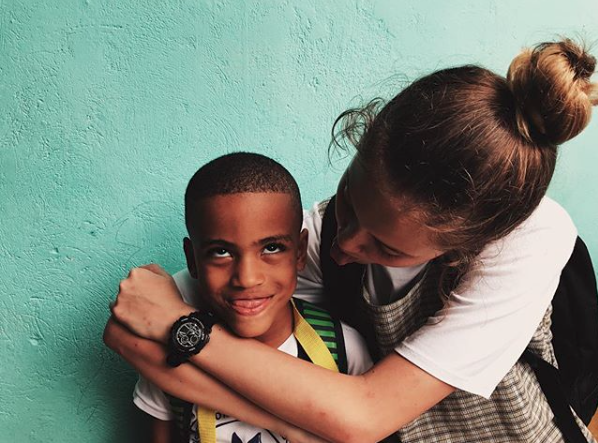 Wanting to spend a semester volunteering abroad but are having a hard time affording it? Fundraising can help you earn the money you need!
We've seen a lot of volunteers have great luck fundraising but we know it can be a little daunting. Where do you start and what do you do?


---
Need more fundraising tips and ideas?
Check out our guide about all things fundraising!
---

There are tons of ways to fundraise! One of the ways volunteers have had luck is by making a fundraising letter that you can then give to your friends, family, and more to let them know what you're going to be doing and also that you'd love donations if they're able to help out. Follow these tips to make your own letter and start fundraising!
What Worked For Other Volunteers
Facebook posts may seem like a quick and easy way to ask people to help fund your trip, but writing out a fundraising letter and mailing it or emailing it shows more effort and people do notice that. Check out what these volunteers say about using a letter to fundraise:
"Basically, all I did was send a letter I wrote explaining a little about the ILP program and what I'd be doing. Every year our family sends a Christmas picture and letter to friends and family, so I just sent an ILP letter and donation slip to each of those families on the list. I also sent them to former employers, my doctor, my dentist, and a lot of my friends from school. I was so surprised by how many donations I received! I also included a picture that I got off the ILP website and added it to the letters. I think that helped a lot because everyone was able to see how cute the kids in Russia are! My only suggestion is to send it to everybody you can think of, most people are more than happy to donate!"
- Heidi B, ILP Russia Volunteer
"What worked neat for me was sending letters to businesses telling them what I was doing and asking for donations... I sent them to businesses that family friends owned or that me or my family somehow had a connection with. And then just to some doctors and other big members of the community. I ended up getting my whole program fee paid for!"
-Baylee Christoffersen, ILP Mexico Volunteer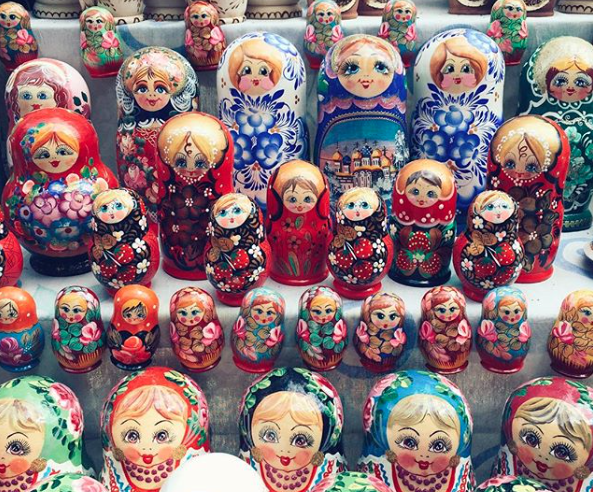 A Template To Get You Started
Your fundraising letter doesn't need to be a huge task! Here are some ideas and a quick template we made up that you can use to get an idea of what a letter might look like.
Read through our template

Make it personal for you (change your semester, location, and money needed) and edit the text so that it sounds like your personal writing style

Print or email

Send to everyone you know! You never know who is able to donate

Consider adding a photo as well!
For example:
Hi family and friends!

I have had an amazing opportunity come up and I wanted to share a bit about it with you. During the Fall Semester of 2021, I will be traveling to Granada, Nicaragua where I will have the opportunity to teach English to children. Speaking English will be so beneficial to these children, as well as to their families. Speaking English fluently is such a valuable skill, especially in countries like Nicaragua, and I'm excited that I'm able to share that with them.

I will be volunteering with International Language Programs (ILP) which is a non-profit organization that started in 1992. Now, 25+ years later they send volunteers to countries throughout the world to make a difference in the lives of children.

*(If you're volunteering in a Humanitarian Program, you might word it like this): Because the children who participate in the program come from low income families with very limited means, I am paying my whole way (including things like my flight, housing and meals for the semester, etc) so that the classes I provide can be entirely free to those kids.

*(If you're volunteering in an Exchange Program, you might word it like this): My student's families help to subsidize my costs through class fees, but I still need to cover the rest (for things like my flight, housing and meals for the semester, etc).

ILP keeps my costs as low as possible, and the total cost comes to about $3,700 (insert your program fee here) for the 4 months that I'll be there, and on top of that I'm also saving up some money so that I can do some traveling and see the country while I'm there. Because of this, I need your help! If you can help financially in any way at all I would greatly appreciate any size of donation.

International Language Programs is an IRS qualified 501(c)(3) charitable organization, and ANY funds you donate are tax-deductible. To make a donation that qualifies for tax benefits, you can send a check directly to International Language Programs or call their office to make a payment over the phone. Just make sure to add my name to the check memo line or tell them over the phone who the donation is for. Checks should be made payable to International Language Programs.

Address: 508 E 800 N #3D Orem, Utah 84907

Phone: 801-374-8854

ILP will send you a receipt for any donation over $250, or just let them know that you'd like a receipt at the time of your payment and they can get that to you.



If you have any questions regarding the program, please call me at ______ or ILP at 801-374-8854. If you'd like to learn more about the program you can also visit their website www.ilp.org

Thank you for your love and support! It has always been a dream of mine to serve abroad and I cannot wait for this opportunity to learn, grow, and serve.

Sincerely, Auvi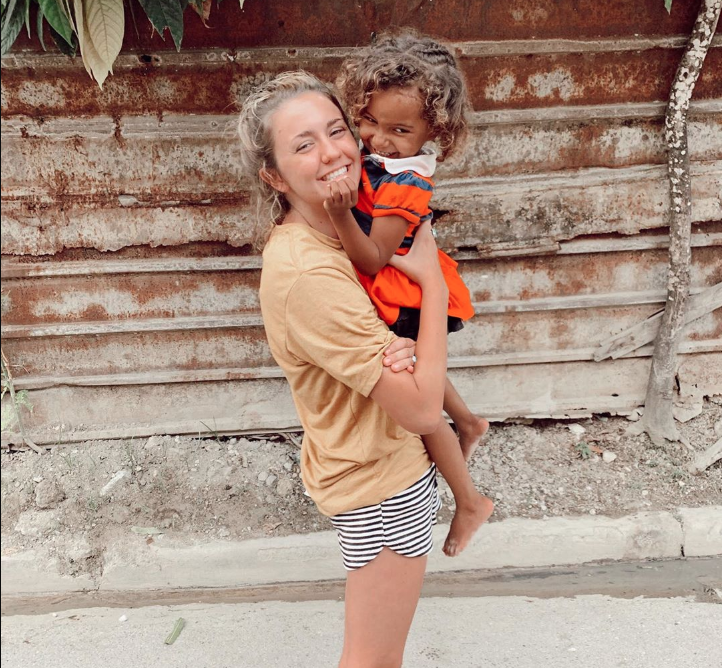 Make It Your Own
Make sure your fundraising letter is your own! The more personal you can make it, the better.
Be creative

Show your personality

Make it personal

Tell them HOW they can donate
Start your letter with a brief introduction about what you are doing and mention how much money you need raise.
Next, tell your friends, family and companies a little bit about yourself, really let your personality shine. Express why you would love to serve abroad with International Language Programs.
Then, talk about the ILP program. Let the people you are sending this to know a little bit about us, how they can donate, and how it is tax -deductible.
End your letter with sincere gratitude for their consideration and for helping you change the lives of children around the world (and also your own)!
***Speaking of getting creative, this volunteer made the cutest postcards and sent them to people and handed them out instead of mailing a letter. We love this idea!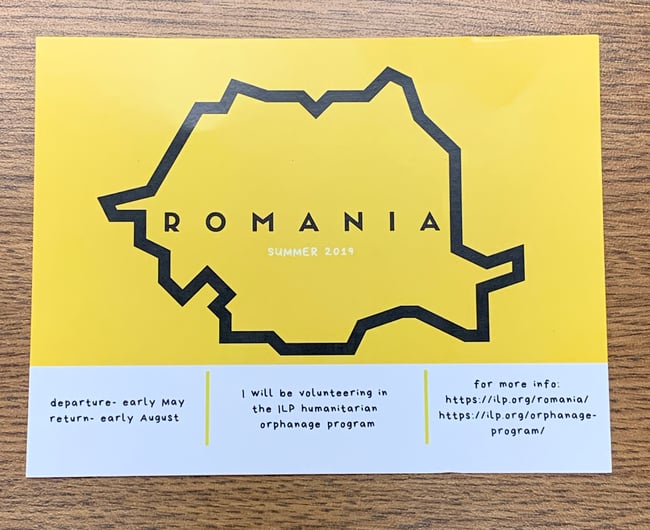 Pst - Use These Facts
ILP is a non-profit organization that has been sending volunteers abroad for over 25 years. ILP focuses on helping children in foreign countries learn the English language through a friendly and fun atmosphere. The ability to speak English is a huge skill in a world where English is the international language. Anywhere you travel, English is the unifying language so being able to speak English is practically a necessity (especially when you're applying for a job). Another good thing to add is that donating to an ILP teacher is tax-deductible (see the letter above for an example on how to do this).
Have other questions about ILP facts? Check out our FAQ page.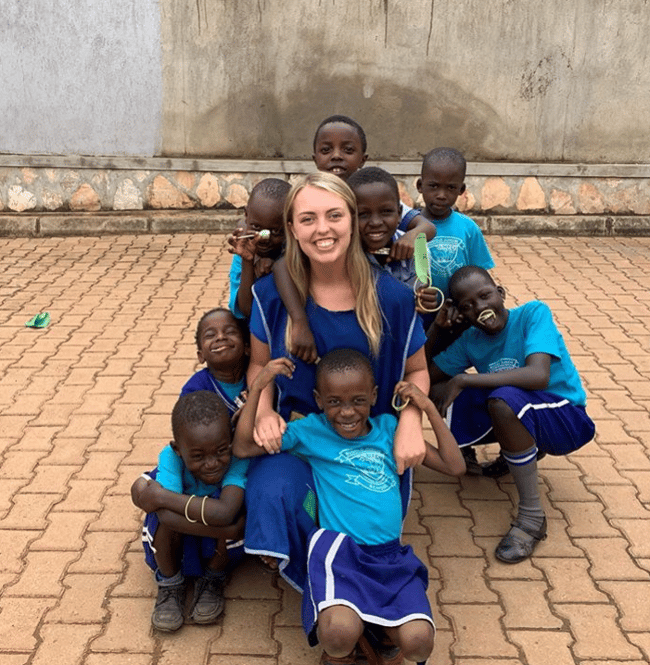 Good luck on fundraising for your semester abroad!
If you still want more tips on how to prepare for your semester abroad, get in touch with an ILP representative who can answer all your questions!