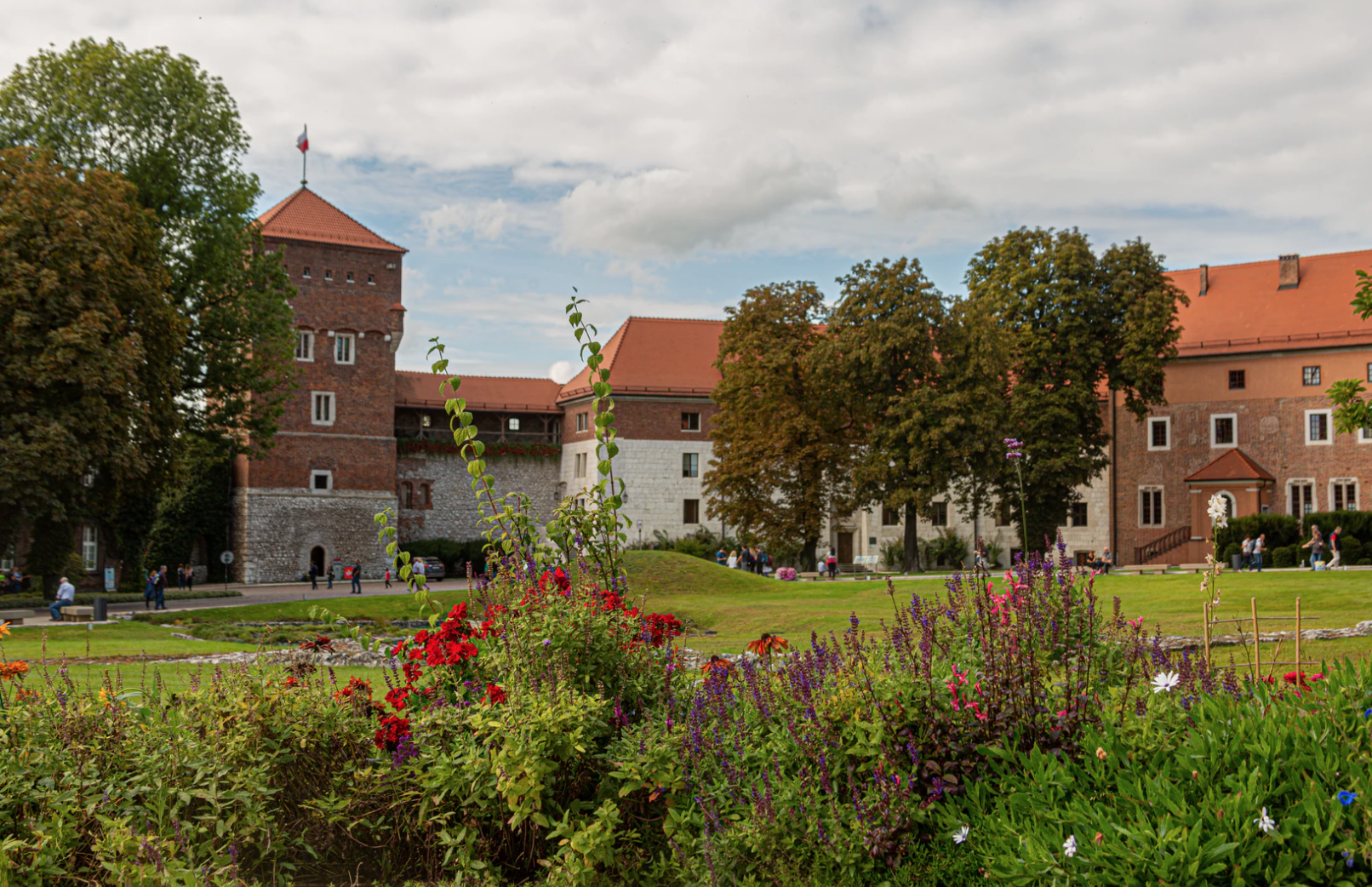 If Poland isn't on your "travel list", it needs to be.
I had heard friends rave about Poland and always figured I'd someday make it over there and see what the fuss is all about. Turns out it is absolutely worth the hype. I spend just shy of a week exploring just a handful of what Poland is all about and let me tell you ... I'm so ready for more. It's a country hiding glacial hikes, bomb skiing in the winter, Poland is a gorgeous hidden gem that was easy to visit when I was already living in Europe as an ILP volunteer.


---
Come volunteering in Europe and take a vacation to Poland.
Click here to start your application to volunteer!
---

Poland was just a quick flight away from where I was volunteering and has been favorite place for ILP volunteers to visit, for a few good reasons. While you have way more cities to choose from in Poland, here are my top five:
4 Cities You Can't Miss In Poland
Krakow
Krakow is a city you can't miss while visiting Poland. I'd say if you only have time to visit one city here, make it Krakow. With ah-mazingly delicious street food, a historic town center, beautiful cathedrals, a handful of fascinating museums, (and more) you can spend a few days here and not run out of things to do. Another perk of the city? There are half a dozen day trips that are more than worth your time. While visiting Krakow, a visit to Auschwitz is easily done in a day, and an opportunity to pay your respects to a tragic chapter of history.
To help paint a picture of what's waiting for you in Krakow, make sure you see the dragon, stop by the secretly amazing salt mines, and explore the unique shops while visiting, not to mention our favorite places to grab the best ice cream of your life ... but really, I can't tell you how many times I went to Good Lood ice cream for a double scoop when I was vacationing here. The city feels historic, charming, and is beyond photogenic, and the fact that the best ice cream ever is found in Krakow is really just a huge perk.
Convinced you need a trip here? We thought so — check out our guide to Krakow to help you plan all the details.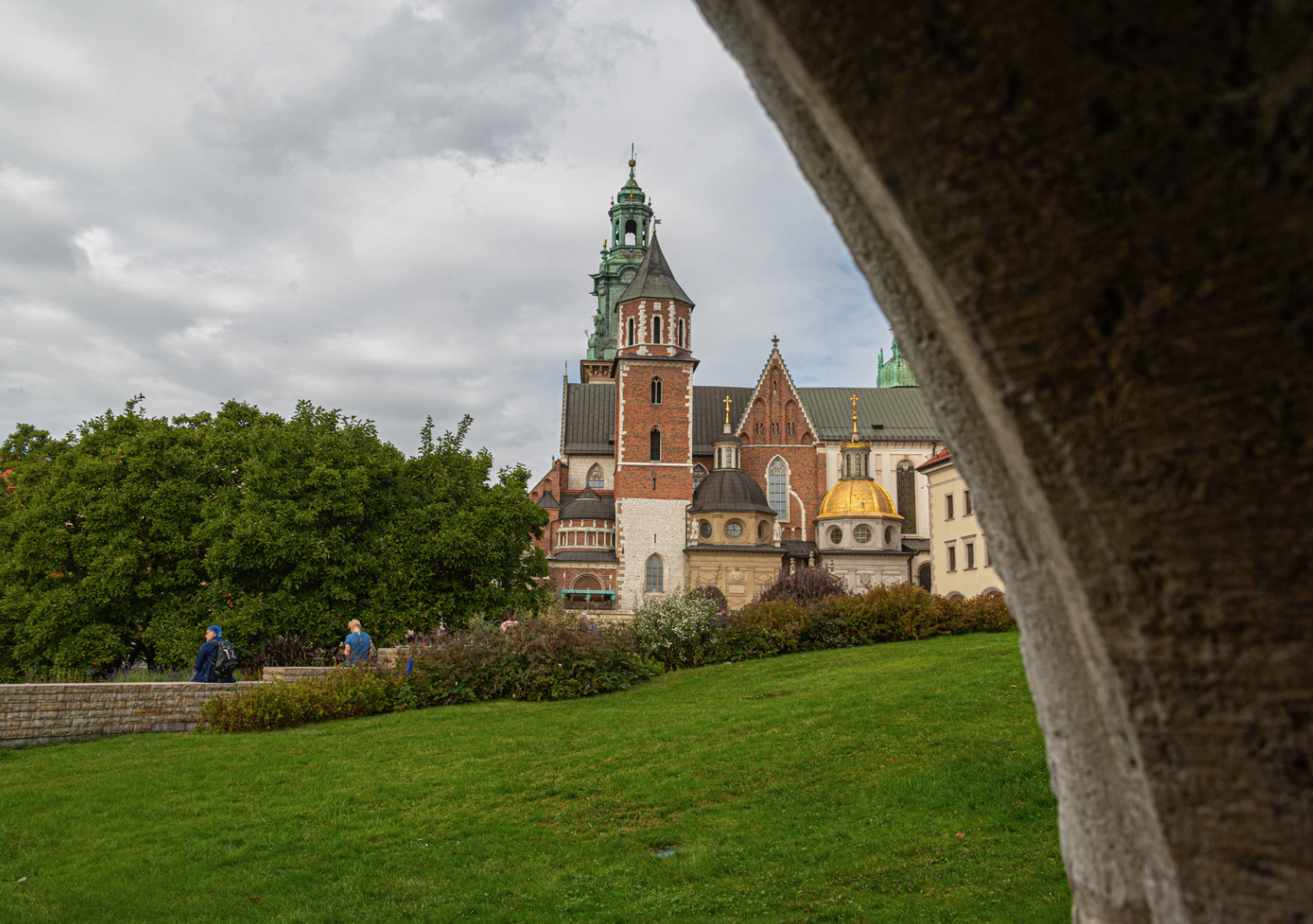 Warsaw
Warsaw is a vibrant city with a great atmosphere, with quite the story to tell. Just walking around is like a mini history lesson, and ducking into one of the many palaces and museums is just a deeper dive into the past of this now-colorful city. A visit to this country without visiting Warsaw means missing out on a huge slice of what Poland is all about. The city center of Warsaw is hiding surprise on surprise under the beautifully painted facade ... like the surprising secret of the Old Town.

Now, you'll find countless photo ops for the many tourists who stroll around the main square, lined with some of Warsaw's most colorful buildings and the imposting brick of the Royal Castle. These stacked buildings are mostly four stories high, peppered with little rectangular windows against pastel colors, and topped with steep shingled rooftops. It's a gorgeous slice of architecture ... and that's just the beginning of what this city has to offer.

Get way more on Warsaw, here.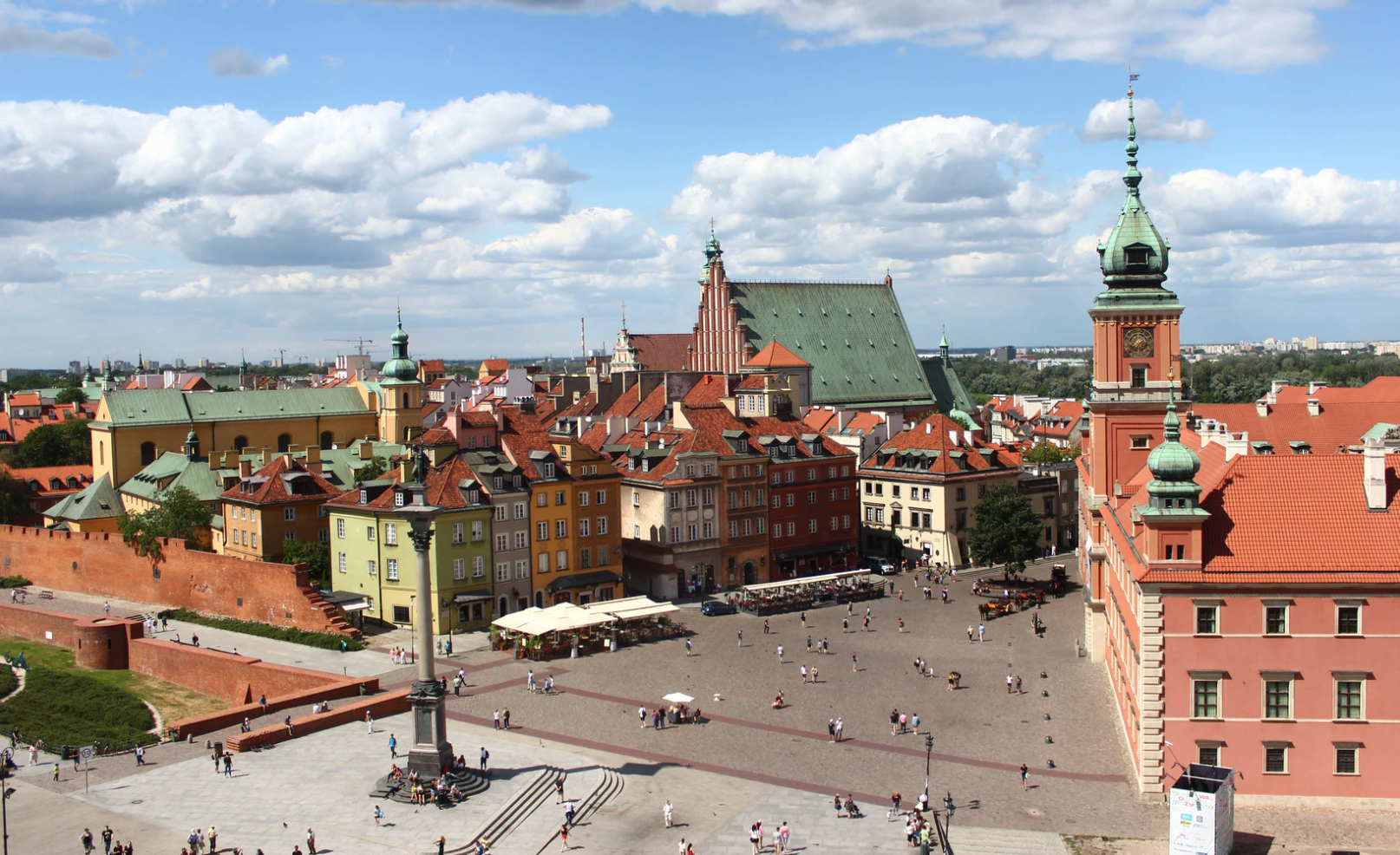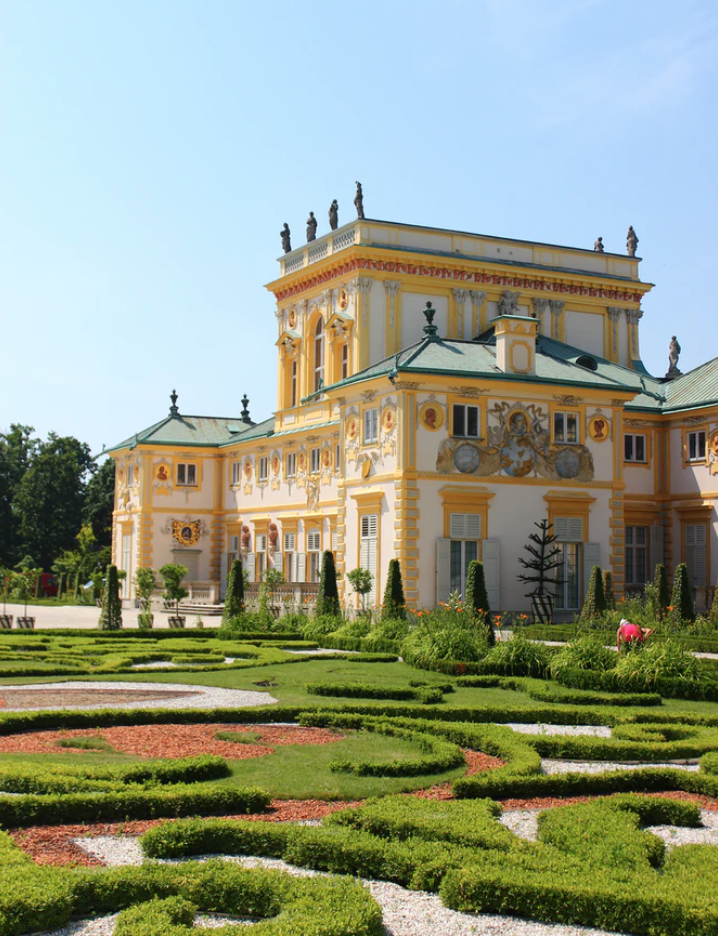 Wroclaw
Want to visit Germany without leaving Poland? Come to Wroclaw, a city bordering Germany, and bleeds with an iconic German influence (and quite a few German tourists). The city was originally built across several islands and still has a lot of beautiful bridges because of this ... and who doesn't love a European city who has has ribbons of bridges and canals to admire? Like quite a few cities in Europe, Wroclaw is a nice destination for pretty architecture and unique buildings, especially if you had to the city center. Who could resist a photoshoot along the painted houses and buildings found in the Old Town?
While in Wroclaw check out one of the many museums, walk through the Japanese Gardens, relax in city square, and grab some traditional Polish food.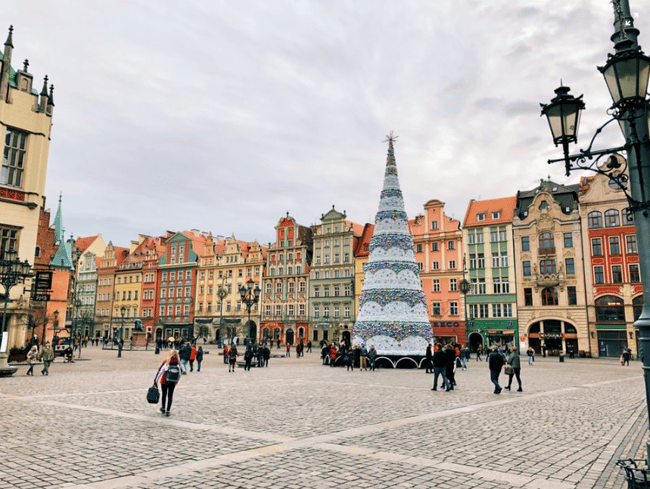 Gdansk
It may not be the most famous, but it's an absolute gem if you ask me. Gdansk is one of Poland's most beautiful cities and can be found in the north on the coast of the Baltic Sea. The coastal town is a unique aspect of this Polish town, with a waterfront flooding with delicious restaurants and fun shops, not to mention that Instagram-worthy architecture. When the weather is nice, you can also hang out on the sandy shores of the Baltic Sea. In cooler weather, the beach is still worth a visit (just be sure to bundle up). Another perk of visiting Gdansk is the chance to visit some of the top museums in the country.
Here's more info on Gdansk and what all you can do - you definitely won't get bored here!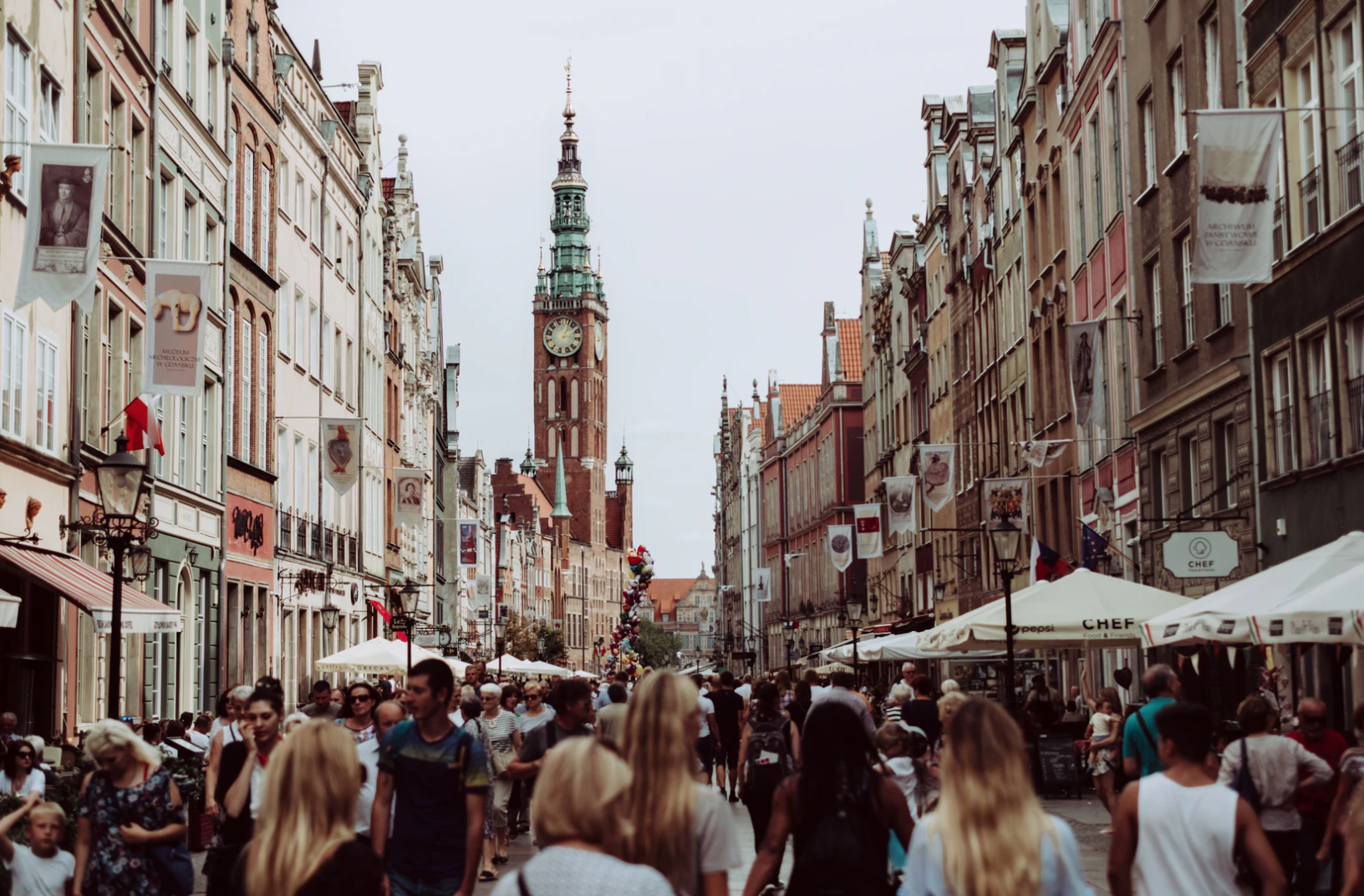 Living in Europe while you're volunteering in an
orphanage or teaching English? Yes please!
We thought so. See if you can find which country in Europe would be the best fit for you, and get your questions answered by chatting with an ILP representative.