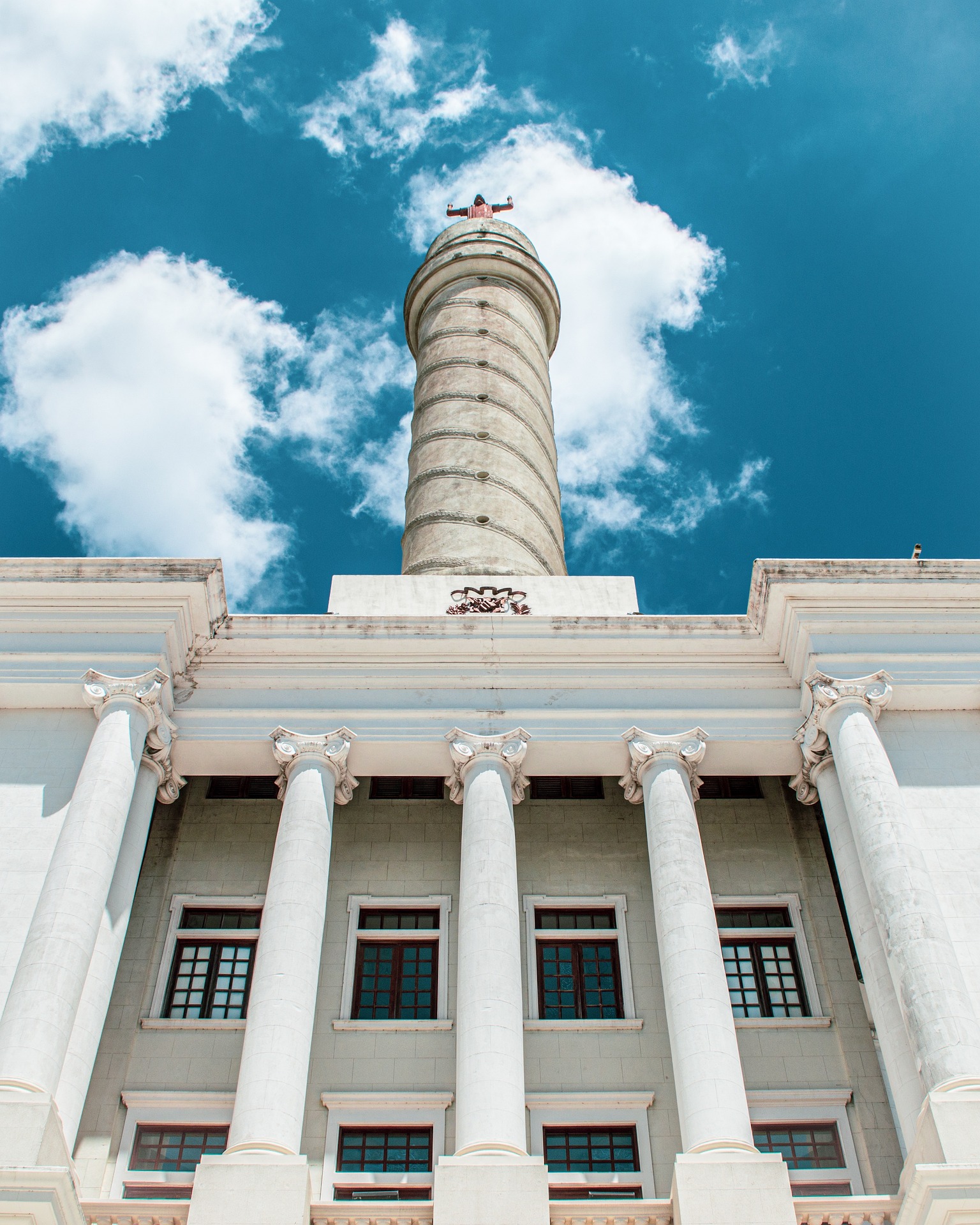 You may find yourself with a little extra time in this Dominican Republic city while you wait for a bus — here is what you need to know and a few ways to spend your layover in Santiago.

An ILP semester living abroad should be full of travel — with every weekend off, vacation time, and free time during the week, that leaves more than enough time to cross off all the dreamy vacation spots found on the tropical island of the Dominican Republic.
But with all of that traveling comes some logistics. Stuff like what busses to take, how many days to spend in the best vacation spots, and which places are worth your time in the first place are all things to figure out.

---
Pst — ILP volunteers are lucky enough to call the DR home!
See what volunteering in the Dominican Republic is like
---

But luckily, we're here to help! We've talked to ILP alumni and have done a little research and put it all here to help you know a bit more about the city of Santiago. It's a popular place for bus connections (and fast food runs), so you might find yourself stopping here first before heading to your vacation spot. If that's the case, here's how to spend your time in Santiago.
A Bit About Santiago
Technically known as Santiago de los Caballeros (but nicknamed Santiago) this metropolis is the second-largest city on the island. It's often used as a transportation hub. It's home to a million people and is found just south of Puerto Plata (which is pretty close to where our volunteers live for the semester).
Just so you know, if we're looking at where ILP volunteers typically recommend as their favorite weekend getaways, Santiago doesn't make the top of the list ... the beachy coastline and jungle adventures tend to take the cake on that one. But, many volunteers find themselves with a couple of hours in Santiago while they wait for a connecting bus.
It's not an overnight vacation destination, more like a "here's how you can spend some time here if you have it" kind of trip while you're in the neighborhood.
A Few Things To Do
Again, Santiago is typically a transit city where volunteers are waiting to catch a bus to another vacation spot. But if you have the time, there are a couple of highlights to see (along with some food places to visit):
Take A Mural Tour
If you're looking for the most colorful part of the city, head to Los Pepine. In 2016, the newest mayor of Santigo (Abel Martínez Durán) focused on improving several sections of the city. During his term as mayor, walls and entire buildings in the Los Pepines neighborhood were given to local artists who covered the spaces in bright colors, scenes of local life, or portraits of influential figures.
It's become a popular attraction, with official walking tours visiting the neighborhood (like this one) or tourists who found their way on their own. In any case, these impressive murals pull in more than a few visitors. If you're not going with a tour guide, the main streets to visit are Calle Cuba and Calle 16 Agosto.
Want a sneak peek at what's waiting for you? Take a look at some of the murals on Instagram.
It's close to the bus station (a 20-minute drive) so this is an easy addition to add to your itinerary if you have a couple of hours before your next bus leaves.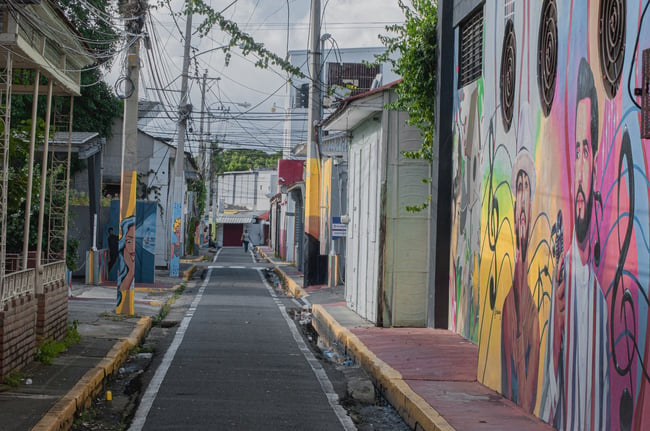 Admire This Viewpoint
The view you can get from the Monument to the Heroes of the Restoration is pretty unbeatable. It's the tallest building in Santiago perched atop a hill in the middle of the city and is one of the most popular places to visit while you're in town. The monument was initially built for a cruel dictator but was later renamed and redesigned after his assassination. It now serves as a memorial for the heroes of the Dominican Restoration War (fought from 1863 to 1865).
The grounds are free to admire, but if you'd like, bring some cash to pay to climb the spiral staircase to the top. It's a couple of dollars to get in, but also gets you access to the small museum inside (it has some information about the war) as well as a library.
Hours: typically from 8:00 AM to 5:00 PM, with 9:00 AM opening hours on the weekends, and 6:30 AM openings on Monday and Tuesday if you'd like to visit early. Find it here.
Again, this is found about 20 minutes away by taxi from the bus station if that helps you fit it into your plans.
Photo via Wikicommons, Jabdiel Ventura
The Mall(s)
There are a couple in the city, where groups in the past have gone to visit the movie theater, play at the arcade, snag lunch at the food courts, and do some shopping. You may be able to find some stores and restaurants from home, but in any case, groups mention that the A/C alone makes it a worthwhile visit. Colinas Mall or Plaza Internacional are the most popular.
If you'd like to do more souvenir shopping, you can find jewelry, wind chimes, magnets, artwork, keychains, and all other takeaways at the Mercado Modelo. It's a fun place to wander around and window shop, too.
Visit A Few Museums
Visiting a couple of the museums here gives you a little history lesson from the city's past.
The St. Louis Fortress: This canary-yellow building used to be a fortress protecting the city — serving as an active military base until the 1970s (and as a prison afterward, before being renovated). It's now a museum, with statues, tanks, artillery, and other military equipment staged on the grounds, with interior exhibits featuring pre-Spanish artwork, mural galleries, and several paintings by Dominican artists. Learn more here.
The museum is free to enter and is open from 10:00 AM to 5:00 PM most days (it is closed Mondays). Find the address here.

(It's about a 15-minute taxi ride away from the bus station.)
The Centro Cultural Eduardo León Jimenes is the most popular in the city, home to six or seven galleries full of modern art and historical artifacts. There's also a cafe and statues to admire on the grounds outside. Get a peek at the current exhibits here.
The museum is 150 pesos (250 for an English-speaking guide) and is open from 10:00 AM to 7:00 PM most days (10:00 PM on Fridays, closed Mondays). Find the address here.
(It's about a 20-minute taxi ride away from the bus station.)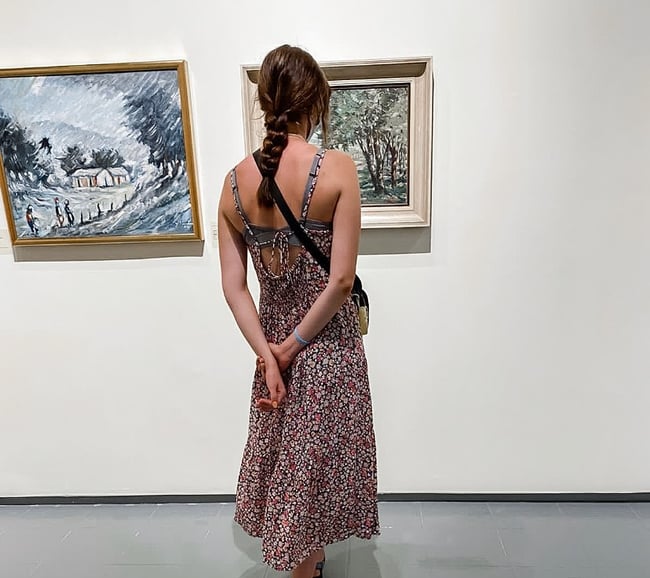 Some Foodie Places
Recommendations In Santiago
The sprawling city has a handful of fantastic restaurants, with really high ratings. If you'd like to try some of the more popular restaurants in town, grab something to eat a Square One, a cafe serving things like pasta and sandwiches, with an extensive breakfast (and dessert) menu. They're open 24/7 which makes it easy to fit into your itinerary.
Muuu Meat and Grill is another popular spot, where you can order chicken, pork, beef, and other proteins that are grilled to order and served with sides like fried plantains.
Supposedly, you can find the best burgers in the country at Hazlo Simple.
Stuff From Home
We love the food you can find in the DR, but sometimes (especially after they've been living abroad for more than a month), volunteers just miss the familiarity of food from home. You can find a few places serving American food around the island, but some groups have specifically headed to Santiago to visit Taco Bell (seriously!). If you're missing some of your favorite fast food places, you can probably find them in Santiago: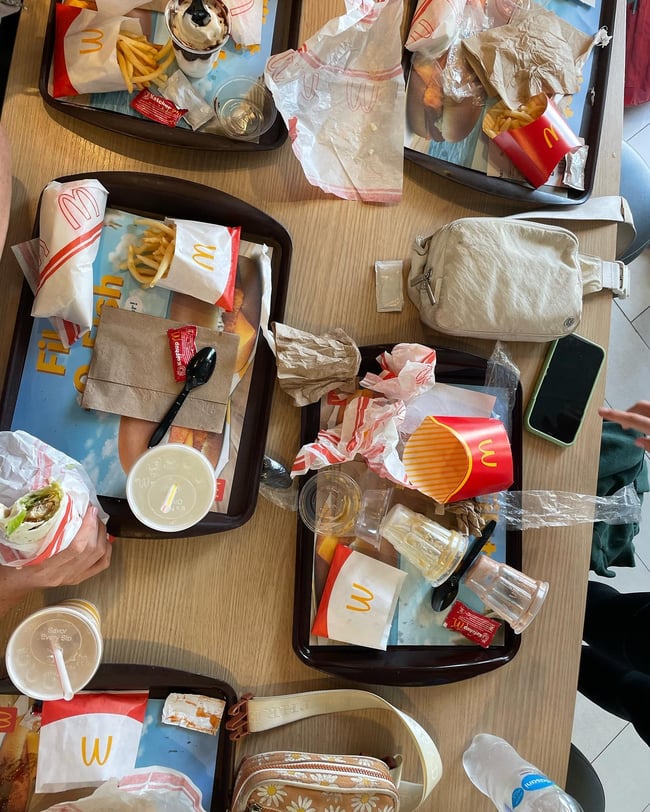 The Easiest Way To Get Here
Groups typically head to or through Santiago via Caribe Tours or Javilla Tours. You can get bus schedules and prices on the links for both, but both of those make it easy.
From Puerto Plata: Groups in the past mentioned that from Puerto Plata, the fare is about 120 pesos and takes about two hours. Also good to know? Alumni mention that Caribe Tours tends to have more frequent departures, while Javilla Tours tends to leave once things are full (but does have better WiFi on the buses ... something to think about!).
While Visiting Somewhere Else: You may run into a bus ride to Santiago on your way to other vacation destinations — places like Jarabacoa, Paradise Island, Monte Cristi, and others are just some that may have you stop in Santiago first.
The Airport: Santiago is home to the Ciabo international airport (STI), if you happen to be flying in from there. Volunteers typically travel by bus around the island, but you may be able to snag a deal from STI to a nearby island or other destination during your semester.
Getting Around The City
You'll want to Uber around while you're here, and avoid walking to your next destination. Best to plan on Ubering from your bus stop to the fast food place, then over to one of the other sites, and then taking an Uber right back to the bus stop.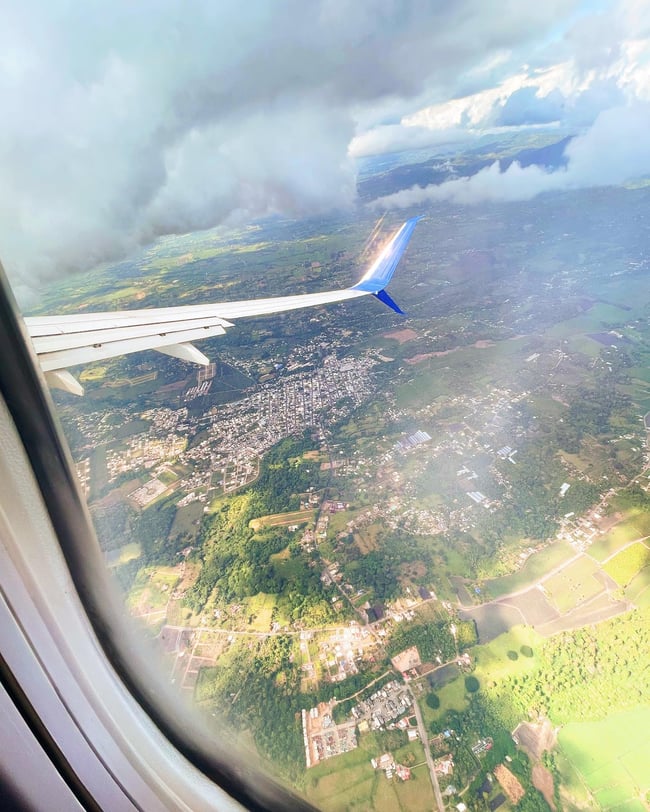 We'll let you in a little secret
Volunteers come home absolutely raving about a semester in the Dominican Republic — maybe it's the beaches, maybe it's all the really unique and rad places, that you can travel to, or maybe it's the food ... we haven't quite figured out what makes this country such a hit, but maybe you're ready to dive in and see what the DR is all about.
Learn more about how our volunteer program works and what the requirements are to get involved: