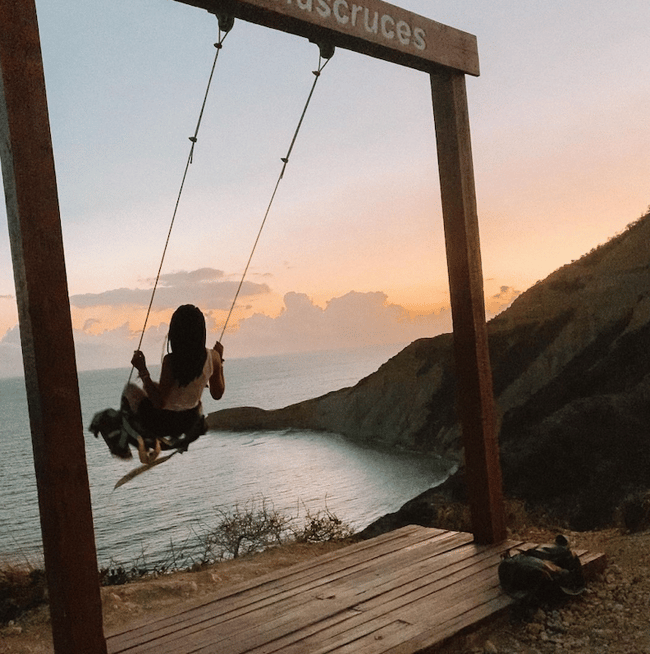 This viewpoint in the Dominican Republic is one of the prettiest we've seen (and pictures from this place kinda need to end up on your Instagram).
There are a lot of places in the Dominican Republic that get a lot of attention for all the right reasons — we love the popular beach resorts and tropical islands, but there is something to be said about finding the hidden gems on this island. And Monte Cristi is one of those spots. It's quiet and off the radar, yet home to some of the best views we've seen on the island. Our ILP volunteers who spend a whole semester in the Caribbean have rave reviews about this off-the-beaten-path spot.


---
Get a peek about living in the DR here, as an ILP volunteer!
---

Monte Cristi is a whole province found on the west side of the island, near the border of Haiti, and totally fits the description of being a hidden getaway with some surprising upsides — come check out where some say is the best place to catch the sunrise in the whole country.
Can't Miss Monte Cristi Spots
The Swing + Viewpoint At El Morro
El Morro is the spot around Monte Cristi, the picture that comes up when you do a quick Google search. It's an iconic scene, with a curving cove that dramatically slopes up towards limestone cliffs — and if you catch this in the early morning hours, the sky gets all pink and orange right at sunrise. It's gorgeous.
To make things even more photogenic, there is a swing set up that can give you some pretty lovely pictures.
If you'd like to venture down to the beach below, Playa El Morro, that's an option, and the views are stunning. Just be aware that way down is rather rocky and the waves can also be powerful. It's best to stay on the shoreline and just get your toes wet instead of counting on this being a swimming beach. (If you want a swimming beach, the waters at Playa Juan de Bolaños are very calm).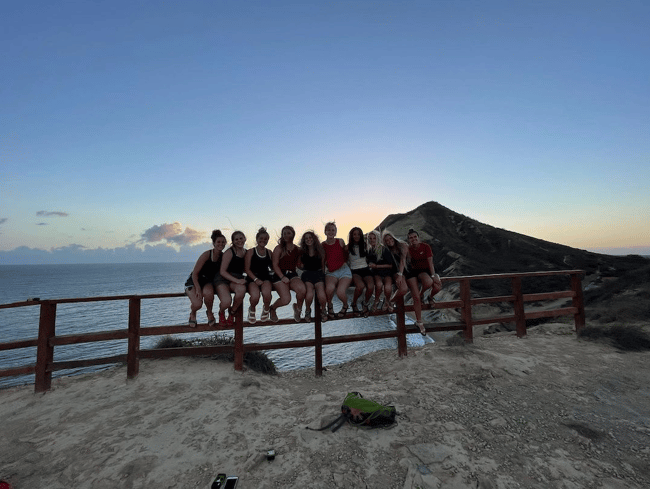 Take A Swim In The Mangroves
In the province of Monte Cristi, what isn't a coastline or a very sleepy town center (also called Monte Cristi) is probably protected. This part of the island is focused on protecting the natural habitat of manatees, which includes the mangroves. One blogger mentioned that you can hire a boat at the fishing port in town to take you to a few spots, including a ride through Monte Cristi's National Park. You can get right up close to the curling root systems and even find a natural swimming hole if you look — these natural pools are found along the mangrove canals and are filled with clear blue water that's perfect for a little swim.
Visit Isla Cabra
Also known as Goat Island, Isla Cabra is an uninhabited stretch of land with little hikes and a beach that's rarely busy. If you visit, you can pretty much plan on having the whole island to yourself. The history of this place is rather interesting: supposedly a family put their herd of goats on the island so they wouldn't get stolen (or if someone tried to, it wouldn't be an easy getaway). Now, it's a quiet stretch of sand that's sometimes used for salt pans — a way of drying seawater to harvest the salt.
To get here, you can find boats out for hire at the fishing dock in town to take you there and back.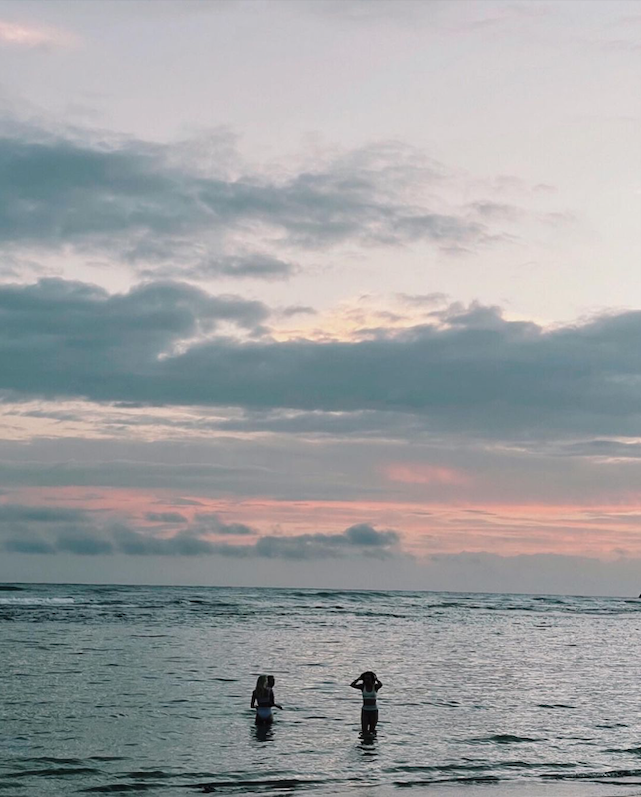 The House Museum Of Máximo Gómez
For those interested in Cuban history, this will be a highlight. The museum was the former residence of Máximo Gómez and the location where the Cuban declaration of independence was signed. The 19th-century house is one of the homes in the area from that period that are still around today, complete with a gabled roof which has been turned into the small museum.
You'll find a collection of documents, personal belongings, photographs as well as furniture in the home (knowing Spanish to read the limited signs is helpful). The museum is small, and most spend around 15-30 minutes here if that helps you budget out your itinerary. You can learn more about Gómez and the museum here.
Address: 45, Monte Cristi, Dominican Republic
Hours: 8:00 AM to 12:00 PM, then from 2:00 PM to 5:00 PM (Monday - Friday). Weekend hours are 8:00 AM to 5:00 PM on Saturdays, then 8:00 AM to 12:00 PM on Sundays.
Cost: Free to enter
A Nearby Day Trip
Cayo Arena (Paradise Island)
About halfway between Puerto Plata and Monte Cristi is one of the most photogenic snorkeling spots in the Caribbean, a little sandbar known as Cayo Arena (aka, Paradise Island). This place isn't really an island but a small sandbar complete with a set of thatched-roof huts — and that's all before you reach crystal clear blue water that covers up a massive reef, home to so many underwater friends. The water here is clear and shallow, letting you easily see a community of reefs, sponges, and schools of tropical fish, along with octopuses and crabs.
As a heads up, this is one of the most touristy things to do in the DR, and the little sandbar can get crowded, especially when the tides are in. Depending on the ocean tides, the size of the sandbar expands or shrinks, and sometimes covers the entire sandbar in a few inches of water. Despite the popularity, this place continues to get rave reviews.
The best place to pick up a tour company for your visit is Puerto Plata, or in the nearby town of Punta Rucia which is a lot closer (about 1.5 hours from Monte Cristi). You may be able to see if a tour company will pick you up in Monte Cristi instead of Punta Rucia (it's worth asking about). Here's more info about Paradise Island that has resources to help you plan your trip here.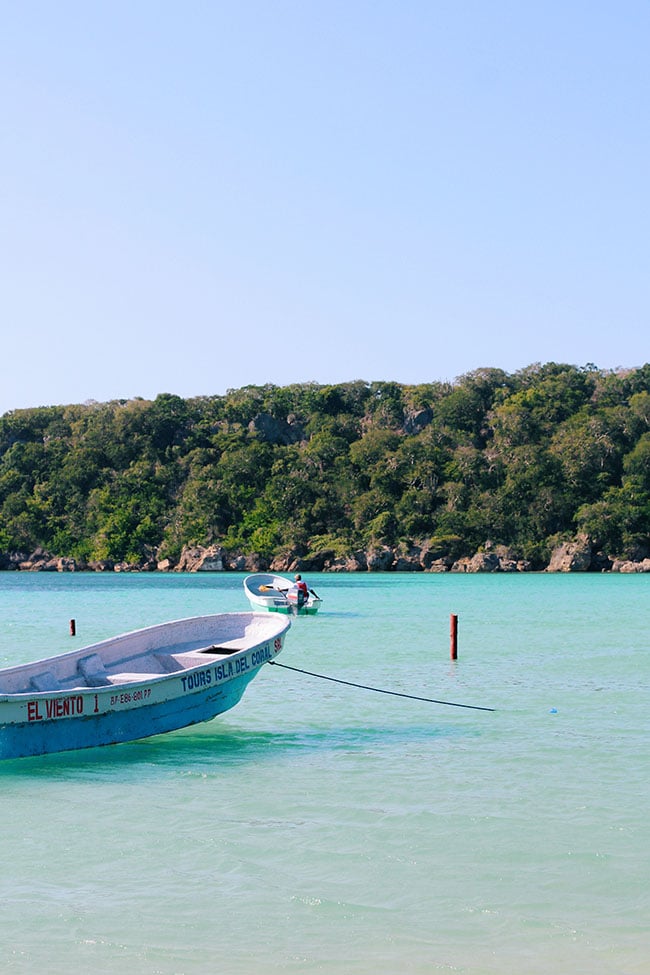 Some Things To Know
What ILP Volunteers Say
For those who have made the trek over to this part of the island, we've heard great things. One volunteer said that this was her favorite vacation on the island, partly due to unexpected things her group discovered about Monte Cristi. Like we mentioned before, it's not the same resort-lined beaches you'll find elsewhere, but a quiet outcrop that gets passed over by other locations on the island.
A Few Things To Pack
The sun here is pretty brutal in general, so sunscreen is a must especially if you will be admiring the El Morro viewpoint in the afternoon (there is no shade, so you'll be out in the sun the entire time).
You can also run into some mosquitoes on the beaches, so packing some bug repellent (and wearing long pants/sleeves that are loose and flowy) can help add some protection if you're wanting to be extra cautious.
How Long To Stay?
We'll get into how to get here below, but most ILP volunteers who are coming from Puerto Plata plan like hanging out in this area for the weekend, especially if you want to catch the sunrise over that cliff viewpoint (not an option if you're traveling here just for the day).
It's a very chill weekend of soaking up good views, maybe taking a trip out to a nearby island, or just finding a nice beach to get some sunshine on.
It's All About Figuring It Out
This part of the DR is off the tourist path, so a little Spanish is going to be handy for things like hiring a boat out for the day and negotiating the price. We'd love to add a bit more info to this post as we have more volunteers visit, so feel free to comment your suggestions below or send us an email with info from your own visit to Monte Cristi.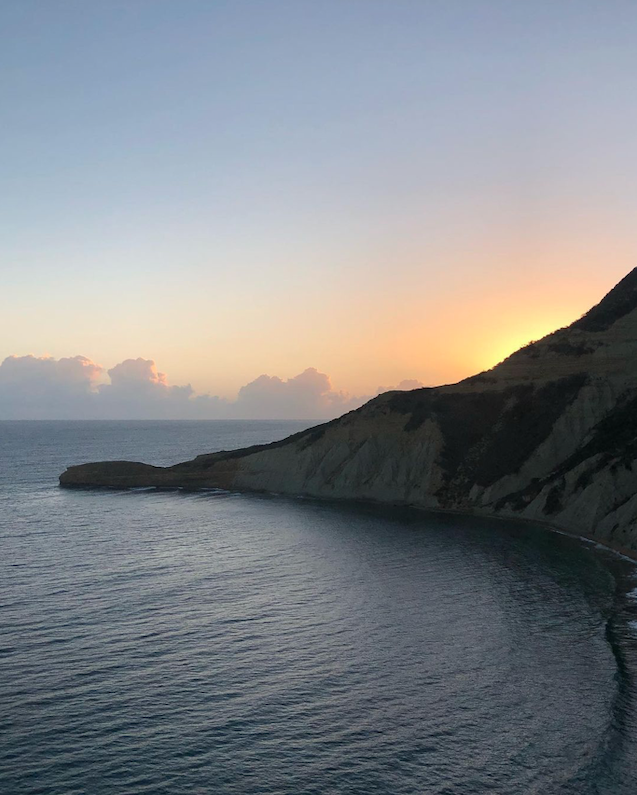 Getting Here From Puerto Plata
As a little background, Monte Cristi is both the name of the province and a little town in the province. Manta is the main port town and Portoviejo is the capital of the area, which is probably where you will be heading for in a taxi or gua-gua.
If you go by bus, your best bet is to depart from Puerto Plata. There is a bus that goes from Puerta Plata to Santiago (about a 45-minute ride — check the schedule here). Then, you'll hop on another bus from Santiago to Monte Cristi (about a 2-hour ride with Caribe tours — check the schedule here).
For more info about getting around in the Dominican Republic, this blog post is going to come in handy: It has all sorts of info about bus companies, how to book tickets, etc.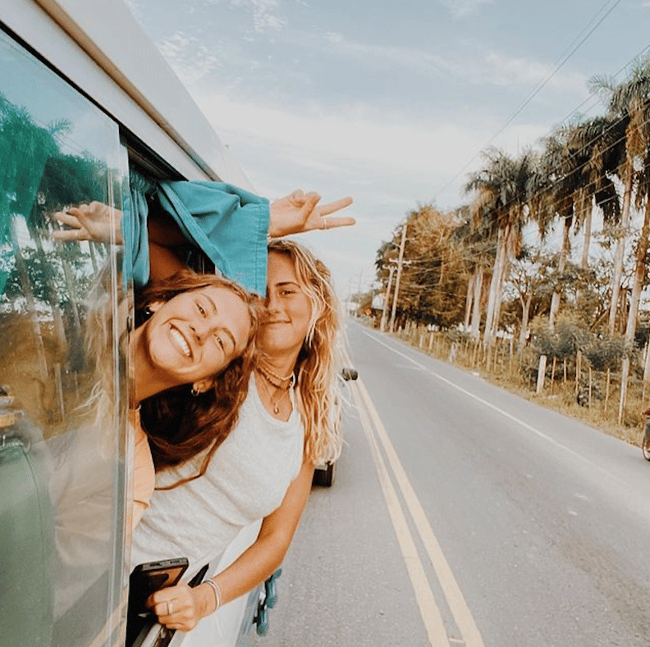 Come volunteer in the Caribbean with us!
In the Dominican Republic, volunteers with International Language Programs are serving underprivileged children — the kids receive a free education learning the English language, taught by their American teachers, which is a huge boost in such a tourism-driven country.
Spend part of your day teaching and spending time with young local children and spend the rest of your day exploring the Dominican Republic with other volunteers. Learn more here: