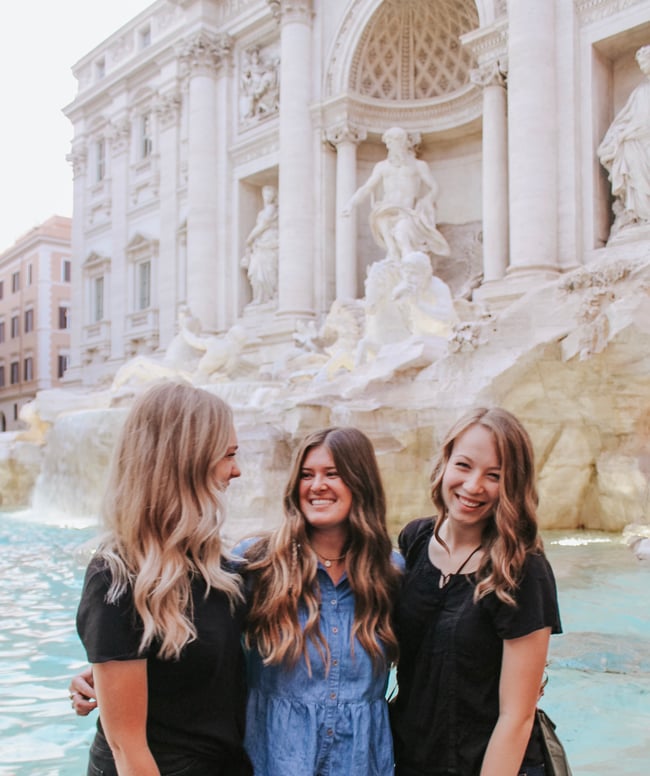 So, you get to spend some time in Lithuania? Lucky duck! But you're wanting to visit other dreamy destinations all over Europe. Here are the flight tips you'll need for planning your trips.
Lithuania is amazing!! With museums, castles, cutie cafes, beaches, and sooo many weekend trips, you'll never be bored! But, we also totally get wanting to see the rest of Europe. And since the fastest way to get to new cities is usually by plane (although not always....make sure you check bus schedules as well), here are some helpful tips for booking the ideal, cheap tickets for your flights!


---
Want to spend a semester living in Europe as more than a tourist?
Learn All About Volunteering Through International Language Programs
---
We've already written a blog post packed full of tips for booking cheap flights in Europe, but since you're in Lithuania, you probably want even more tips specific to you, right?! We've got you covered! It is absolutely possible to travel around Europe on a budget! Especially because there are so many cities that are way cheaper to experience than you'd think. And lucky for you, we've written detailed adventure guides to so so many of our favorite destinations! We love helping you plan every part of your vacation planning, starting with flights.
Which Airport To Fly Out Of
The three primary airports in Lithuania are found in Vilnius, Palanga, and Kaunas, all convenient locations for ILP volunteers living in Lithuania. Vilnius International is definitely the airport with the most availability since it services 20+ different airlines to 45+ destinations. It's also a hotspot for several budget airlines, which gives travelers a lot of great options.
While you may be able to find flights from Kaunas and Palanga, we definitely recommend first checking the ones that depart from Vilnius! This is the one that our volunteers become the most familiar with during their semester in Lithuania, so it's the one we'll be focusing on in this post.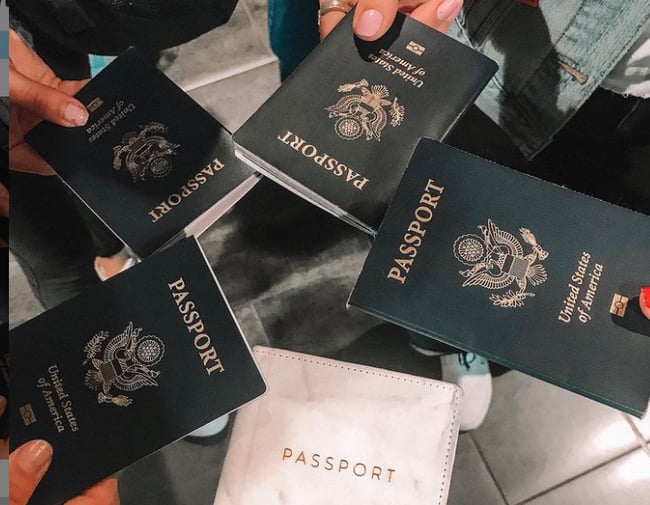 Budget Airlines That Operate Out Of Vilnius
You'll probably find the best deals on budget airlines, which operate basic flights that keep the price of their tickets really low because they don't include things like baggage, seat selection, and refreshments in the ticket price. Instead, they just charge you separately for all those extras if you use decide to use them. Because it is a hub, there is a long list of airlines that fly in and out of Vilnius, but we've found the two most popular budget airline companies that have the best deals, and we've listed those below.
It's also important to realize that some airlines have better prices and routes on particular days of the week. Some airlines only fly to Berlin on Saturdays, or typically have the best prices on flights to London on Fridays, etc. We've pulled together some of the airlines from Vilnius that fly to a few of your favorite European destinations below (and example schedules) to help you get an idea of how to plan out your vacations with the best deals.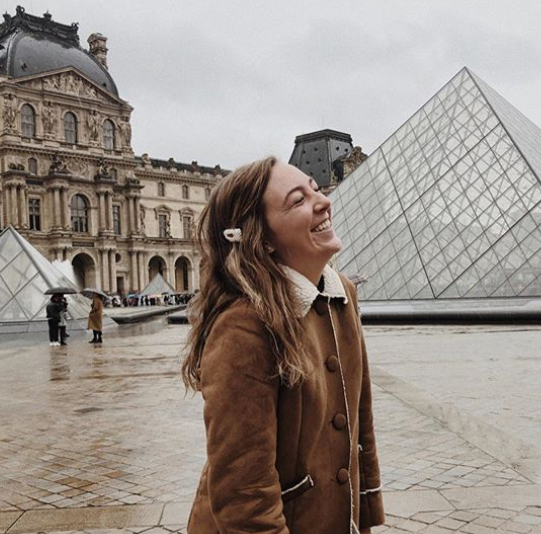 Know The Airlines + Their Schedules
A Little Heads Up
It's hard to quote exact prices because they are constantly changing. One Wednesday in June you can find a $17 flight, but the next Wednesday, that same flight is $278+. This list has the lowest fares we saw over a couple of months, but prices fluctuate depending on how far in advance you are buying them and what season you're traveling. We have some listed to give you an idea of what's possible, but the most important thing to know is which airlines have great deals to certain cities.
We also only gave some pricing examples of one-way tickets, since most ILP volunteers usually visit a few different cities and countries on their vacations, instead of flying on a roundtrip ticket somewhere. That can also help keep costs low!
Ryanair
Berlin, Germany: $22 tickets on Tuesdays and Saturdays.
Brussels, Belgium: $24 tickets on Wednesdays and Saturdays.
London, United Kingdom: $25 on Mondays, Wednesdays, and Fridays.
Oslo, Norway: $20 on Mondays, Wednesdays, and Fridays.
Vienna, Austria: $28 on Mondays and Fridays.
Rome, Italy: $33 tickets on Tuesdays and Saturdays.
Ryanair flights that depart from Vilnius can take you to Austria (Vienna), Belgium (Brussels), Denmark (Billund), France (Paris), Germany (Berlin, Bremen, Frankfurt), Greece (Athens, Chania, Corfu), Ireland (Dublin), Italy (so many cities including Rome, Venice, and Milan), Malta, Norway (Oslo), Spain (Barcelona, Valencia), Ukraine (Kharkiv, Kiev), and the United Kingdom (Leeds, Liverpool, and London).
See flights prices for all these cities on Ryan Air Flights. I love this feature because you can set your budget (under 20 euros or up to 150 euros) and a set a date range and you'll see prices for all the airports you can fly into from Vilnius.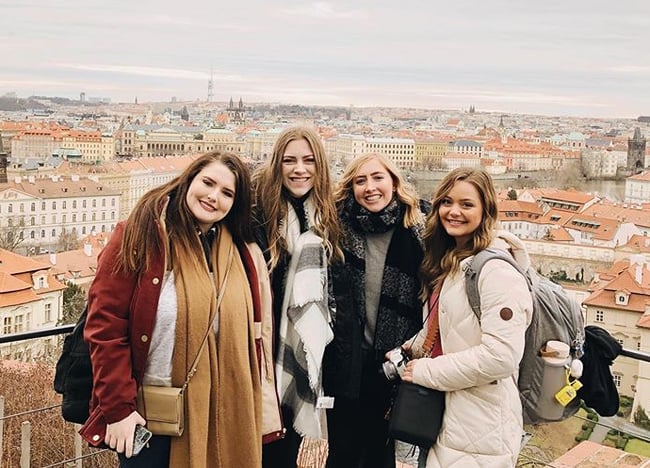 Wizz Air
While Ryanair usually does have the best prices from Vilnius, if you can't find what you're looking for, then check Wizz Air since they have quite a few other options. You will probably pay more, but will get to see some other cities! This airline doesn't have quite as predictable of a schedule from Vilnius as the flights are much more limited and sporadic, so you will just have to get on their website and do some quick searches. Here are a few example flights that we found:
Dortmund, Germany: $25 on a Thursday.
Kyiv, Ukraine: $25 on a Saturday.
Milan, Italy: $45 on a Friday.
Oslo, Norway: $50 on a Saturday.
Nice, France: $60 on a Wednesday.
Wizz Air flights that depart from Vilnius can take you to Cyprus (Larnaca), Denmark (Billund), France (Nice and Paris), Germany (Dortmund), Italy (Milan), The Netherlands (Eindhoven), Norway (Oslo), Sweden (Stockholm), Ukraine (Kyiv and Lviv), and the United Kingdom (Belfast, Birmingham, Sheffield, Liverpool, and London). See availability and fares look like for all of these cities for Wizz Air.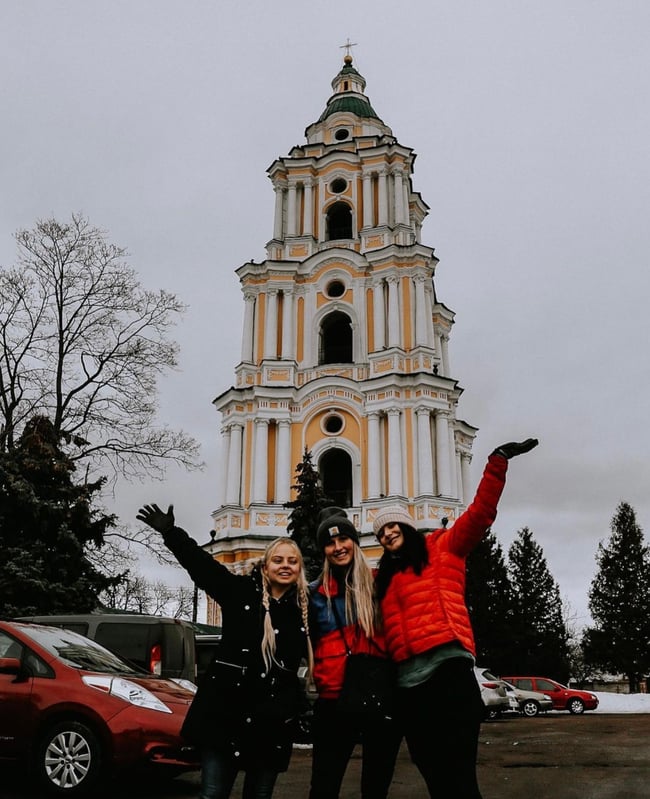 Fly To These Cities First
Didn't see the city you're wanting to visit on that list? Not a problem! The biggest tip for people traveling Europe is how easy it is to get around by train or by bus. I can't tell you how many times I've booked a cheap flight to a city I wasn't dying to see (but then loved it) and booked a super cheap bus ticket to my dream destination spot!
You may find a $20 flight to Brussels, Belgium, but the flight to Paris is five times that. Instead of heading straight for Paris, stop in Brussels first (which is amazing btw) and then take a Plus, that way you get to see even more cities in Europe that you may not have visited otherwise! To help you get an idea of where you can go by bus or train from a few popular flight routes from Vilnius, we've looked on Omio for these times and prices:
From Brussels, Belgium
Get to Paris, France in just under 1.5 hours on a $37 train.
Get to Amsterdam, The Netherlands in 3.5 hours on a $22 bus.
Get to Frankfurt, Germany in 3 hours on a $24 train.
From Vienna, Austria
Get to Budapest, Hungary in 3 hours on a $26 train.
Get to Prague, Czech Republic in 4.5 hours on a $16 train.
Get to Salzburg, Austria in 2.5 hours on a $26 train.
From Eindhoven, The Netherlands
Get to Amsterdam, The Netherlands in 1.5 hours on a $27 train.
Get to Brussels, Belgium in 2.5 hours on a $31 train.
Get to Cologne, Germany in 3.5 hours on a $26 train.
From Dortmund, Germany
Get to Cologne, Germany in 1.5 hours on a $23 train.
Get to Frankfurt, Germany in 2.5 hours on a $23 train.
Get to Amsterdam, The Netherlands in 3 hours on a $24 train.
From Rome, Italy
Get to Florence, Italy in 3 hours on a $19 train.
Get to Venice, Italy in 7 hours on a $22 night train.
Get to Naples, Italy in 3 hours on a $16 train.
And of course, from all those cities you can look up even more routes on where to go next — Europe is very well connected by buses and trains so once you take a cheap flight from Lithuania, you can plan on using buses and trains to help you get to the other places you'd really like to see.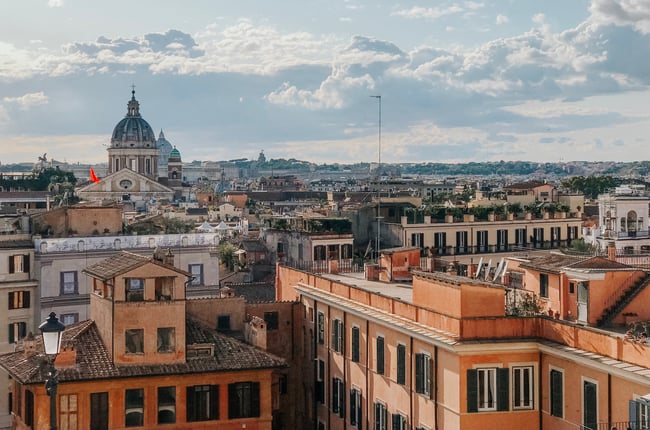 Other Helpful Tips
Be Flexible
As you are looking for flights, be as flexible as possible. Sometimes flying out a day later or earlier can change the price drastically. Look at dates around your ideal date and see if you can make the cheaper dates work with your teaching schedule.
But if you can't be flexible on the days you're traveling (that's typically the case for ILP volunteers), another very successful strategy is to be flexible on where you go. Have your heart set on visiting Vienna but the flight is crazy expensive? Maybe you can get a better deal by visiting another country and flying there first (like Munich, Germany) then taking a much more affordable train or bus to Vienna. Exploring your country and transportation options is going to benefit your wallet more than anything else.
Fly One Way
If you are flying into Paris, it doesn't mean you have to fly back to Lithuania from Paris. Check out surrounding airports to see if you can find any other deals on flights. Then you can head to a new country by bus or train and see more of Europe.
Watch Baggage Policies + Other Rules
Some of these flights are very cheap but the price you paid can easily triple if you don't pay attention to the add-ons. These cheap flights often charge for seat selection, to print your boarding pass, and your luggage. Be sure to triple check all policies before booking so you're not surprised. Here is some very helpful, specific info about Europe's budget airlines and their fees. And here's everything you need to know about baggage fees and how to avoid them.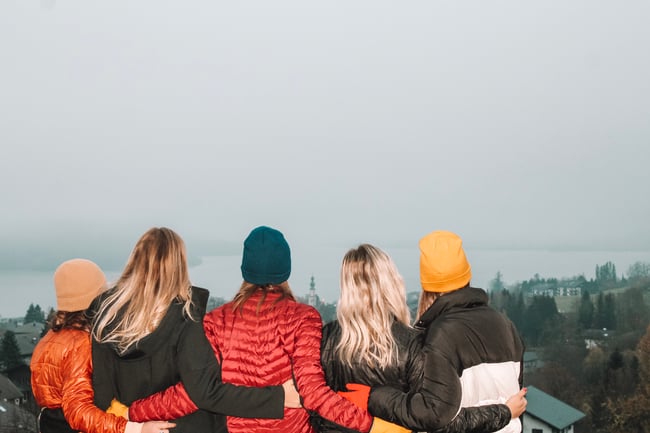 Ready to spend a semester in Europe exploring all of these beautiful locations?
Lithuania is an amazing starting point to explore all of Europe's dreamy destinations, experience the cultures, and of course taste as much food as possible. We LOVE Lithuania and know you will too! Click the button below to learn more about how you can spend a semester here.