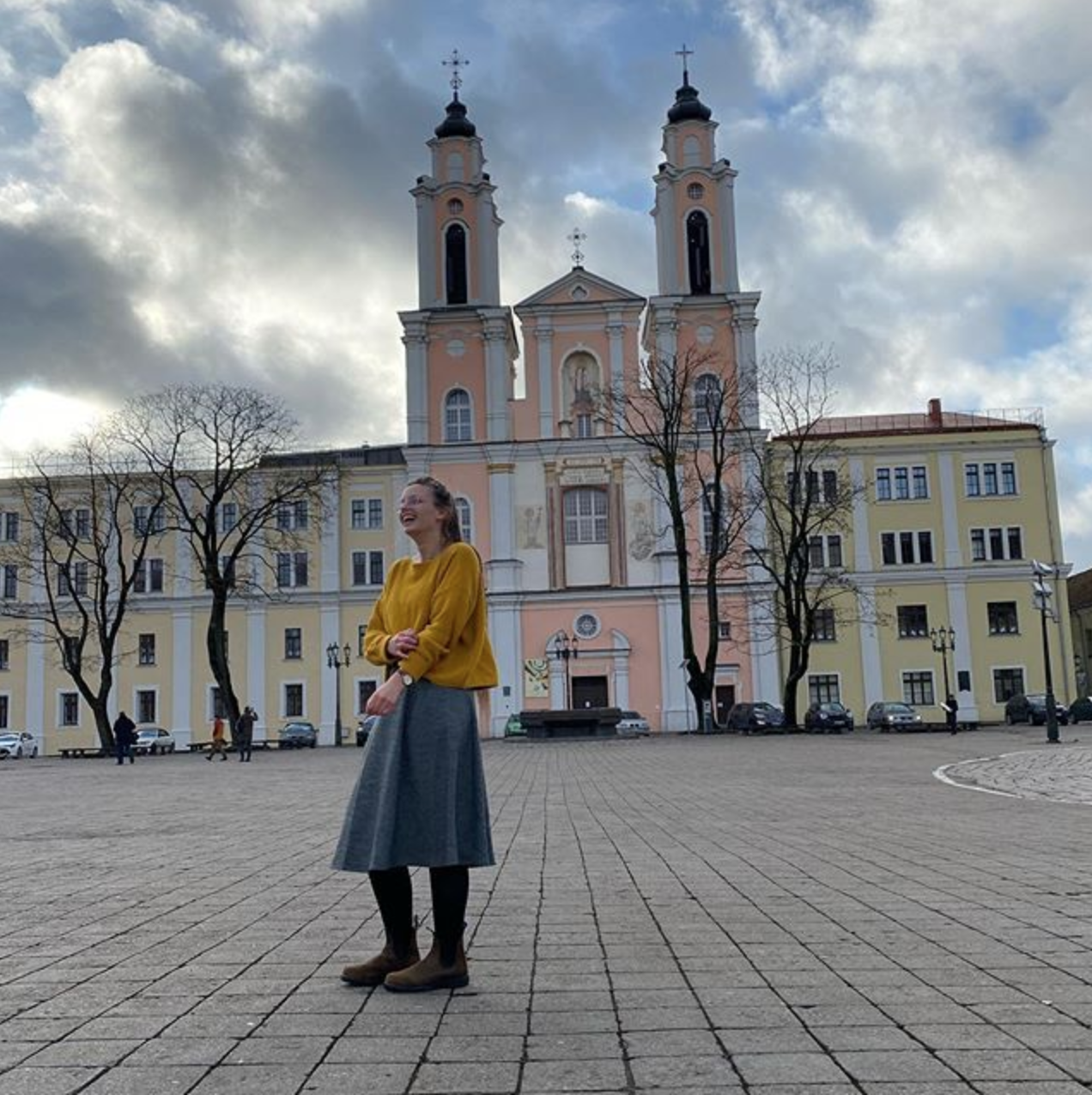 If you'll be spending a bit of time in Lithuania, make sure to keep your weekends clear. This country is just a few hours away from some of my favorite spots in Europe.

The country of Lithuania is hiding all kinds of surprises. Not only are the rolling hills sprinkled with charming towns, you can also find towering castle, stretches of coastline, and pockets that are chockfull of history. If you're looking for country where you can hang out in a different place every weekend, look no further.


---
The best way to see Lithuania is to live there.
All about volunteering in Lithuania with ILP.
---
Because Lithuania is so small, pretty much anywhere in the country is free game for a quick weekend trip — you can get anywhere within a few hours or so, no matter where you're coming from you can hit each one of these spots:
Obsess Over Trakai Castle
This castle has its roots all the way back in the 1300s (!!) and has had quite the history since. It's been a private home, a prison, and royal summer residence before being hit by WWII. Luckily, there has been a massive amount of reconstruction to restore this castle to its former glory. A trip here means crossing over to the island where it's found, for a day of meandering around the castle and the grounds. It's an absolute favorite spot, get all the info about Trakai Castle here.
Find it: It's around 45 minutes from Vilnius, and a short bus ride away if you're already in Kaunas.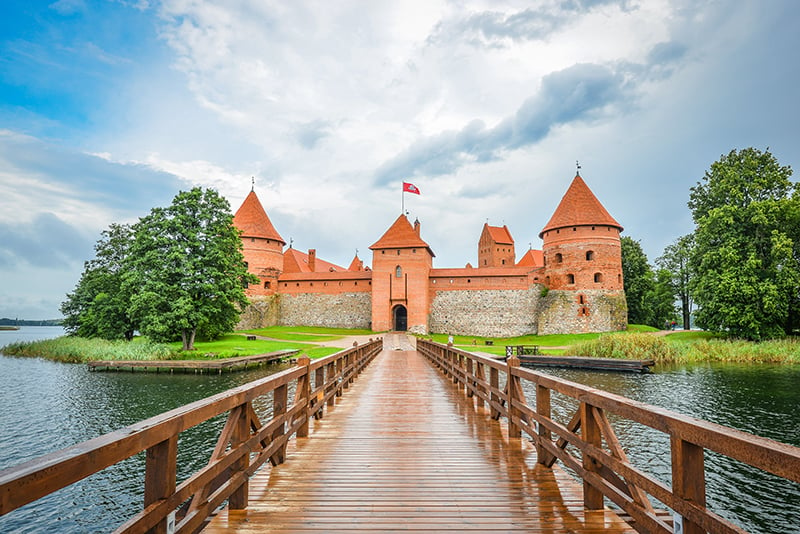 Remember WWII At Ninth Fort
This site was once used by Lithuanian soldiers as a fort, but during WWII it was turned into a concentration camp by the Nazis. Today it is an indoor and outdoor museum that honors the 50,000 victims from all over Europe that died here. Visiting this memorial will be sobering and memorable. Entrance price is about $3.50, but students can get in for half that, so make sure you have your ID card. Guided tours are available if you're interested.
Find it: the fort is right outside of Kaunas. You can get a bus from Kaunas to the fort. If you want to get there straight from Vilnius, visit this website and make sure you type in "devintas fortas" as the destination.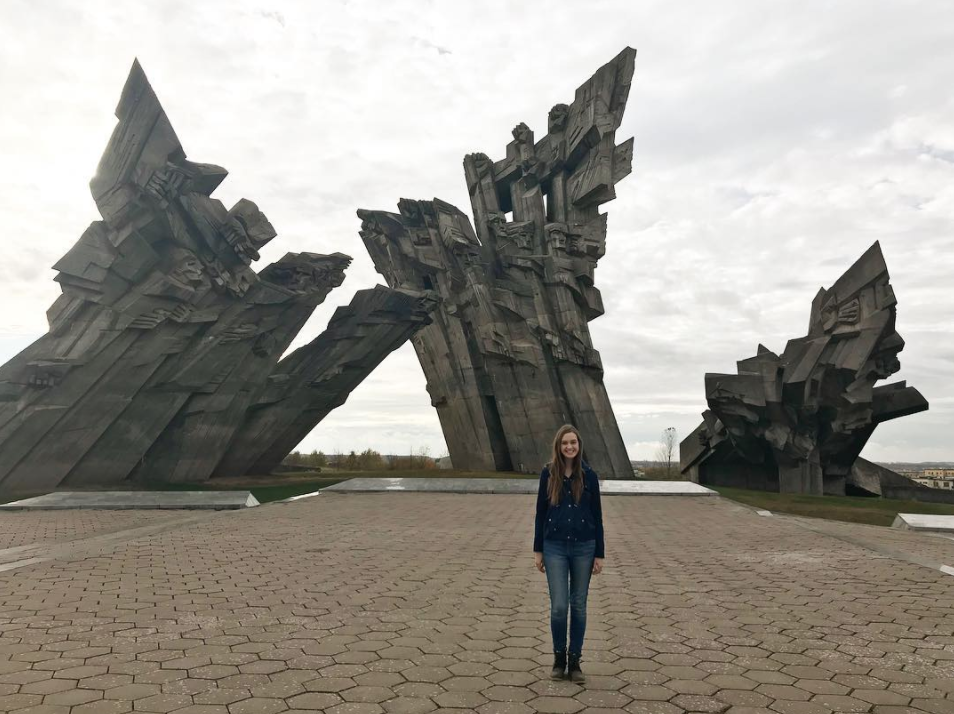 Lounge On Lithuania's Beaches
Everyone loves a trip to Klaipeda and Palanga. These beaches may not be as warm as the ones you're used to, but sometimes any beach is a beach, right? There are quite a few neat things here like lighthouses, the Maritime Museum, and the "Black Ghost" sculpture. Plus the city is charming, with colorful houses that line the harbor. We are also big big big fans of renting bikes to explore the charming streets. Here's some more info about visiting the Lithuanian beaches right here.

Find it: It's a 4-hour train ride from Vilnius.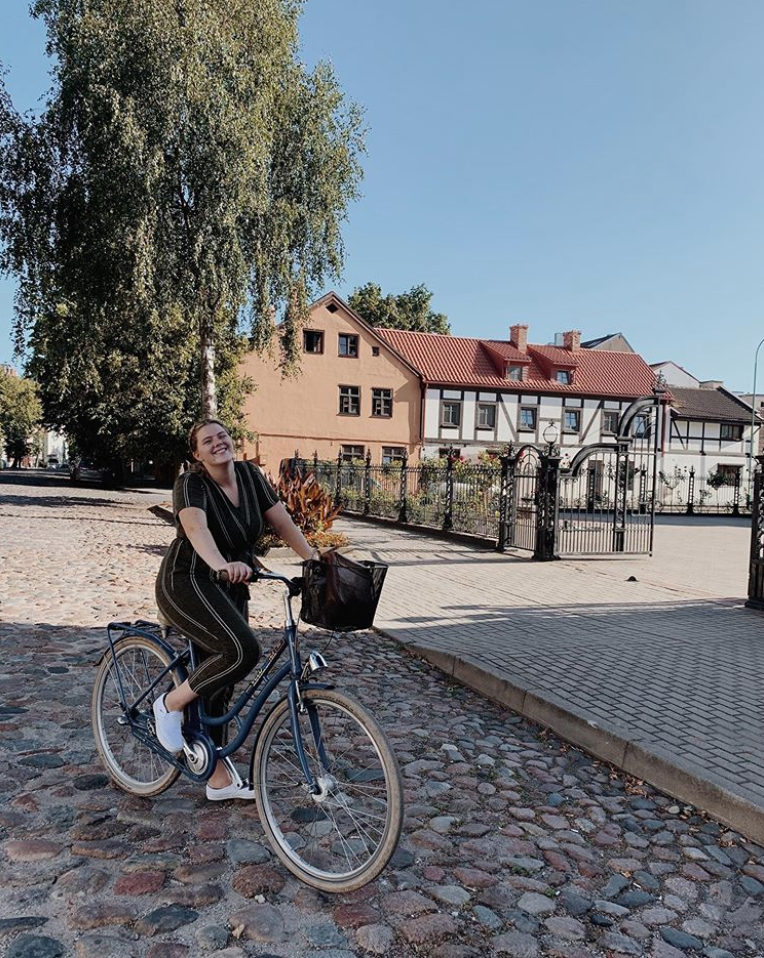 Relax At The Green Lakes
Known as Žalieji ežerai, there's a set of six lakes nestled just outside of the city of Vilnius. You can rent a paddle boat for the day, hop in for a swim, hang out on the little lakeside beach, then snag some ice cream from one of the little shops. Paddleboarding and kayaking are also pretty popular options. It's also possible to take a mountain biking trip around the lakes and the nearby Verkiai Palace. It's a quiet weekend getaway, hanging out by the emerald green water. Get some pictures and info on their Facebook page.
Find it: It's a bus ride or two away from Vilnius (about an hour and a half or two hours total). Moovit has a few different route options to help you get there.


Step Back Into History In Rumšiškes
Into charming little towns with a bit of mystery? Say "hello" to Rumsiskes. It's a small village that's been turned into an open-air museum, complete with barns, stables, with homes and workshops that are filled with artifacts that help you paint a picture of what life was like in Lithuania for hundreds of years. There's also a section focused on Lithaunia's history, with a replica of a deportation wagon, a camouflaged bunker, and an example of where people lived before being deported to Siberia.
While quiet, this part of Lithuania boasts a captivating history, first mentioned in the 1300's and a transportation hub for the nearby village of Pravieniškes, which was turned into a Soviet concentration camp in the 1940's. The space was also used by the Nazis, who murdered members of the Jewish community who called Rumsiskes home. A section of the town (now called Kaunas Lagoon) was flooded, plunging homes and other structures underwater, including the home of the famed poet, Jonas Aistes. It's a huge, open-air exhibit that's become a favorite weekend adventure or day trip. Get more info about the museum here.

Find it: It's a bus ride away from Kaunas, but you can also arrive by train (from Vilnius).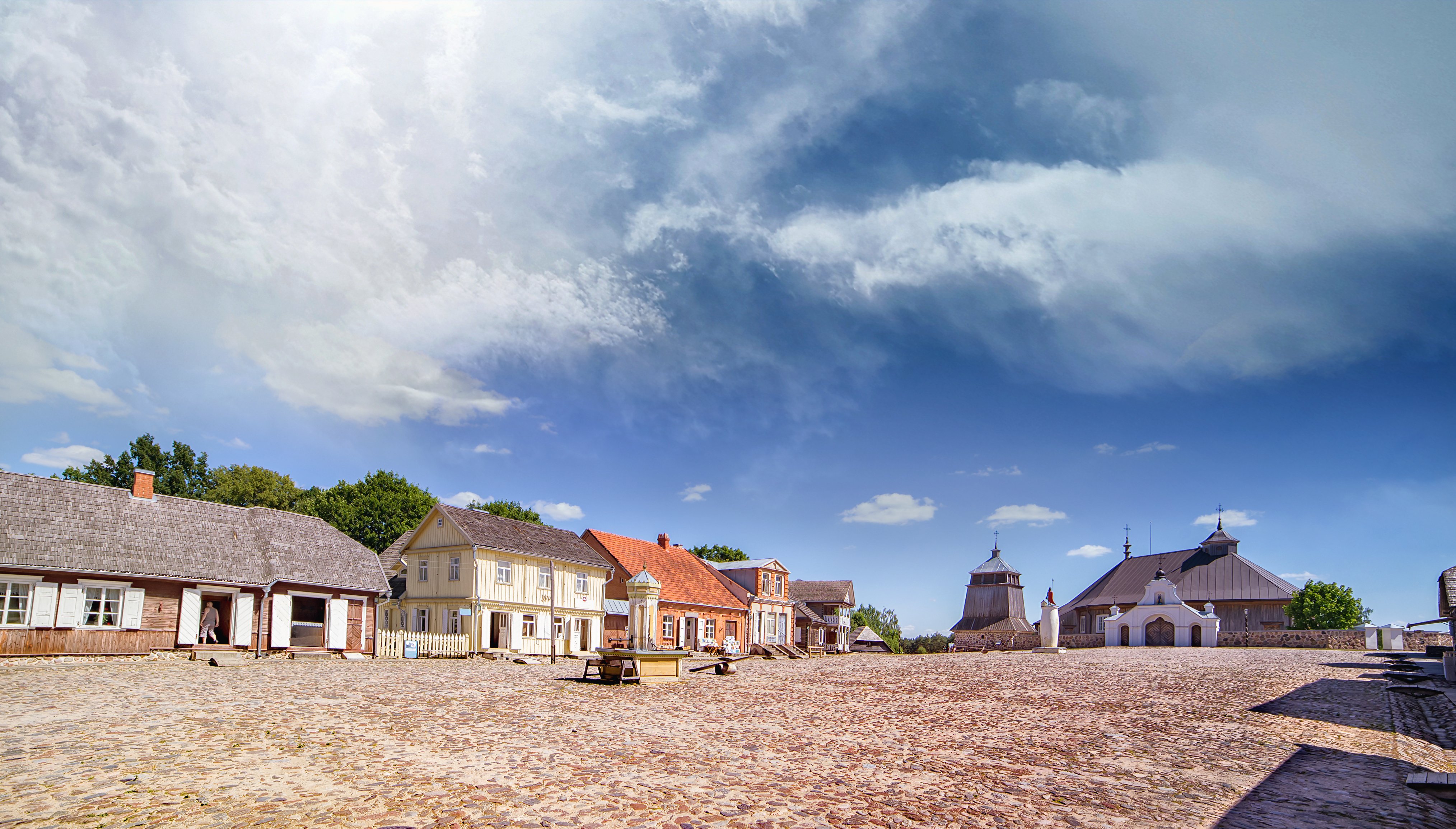 Traipse Around Medininkai Castle
We have our favorite castles in Lithuania but this is supposedly the largest in the country. A visit here means delving into a 600+ year old history by walking around the grounds of this castle. Right now, all that remains are the towering orange-brick walls and a single turret that enclose a grassy square, but this was once the site of a complete town. Get more about the castle here. It's an off-the-beat excursion that's easily reached from Vilnius.
Find it: It's a 30 minute bus from Vilnius.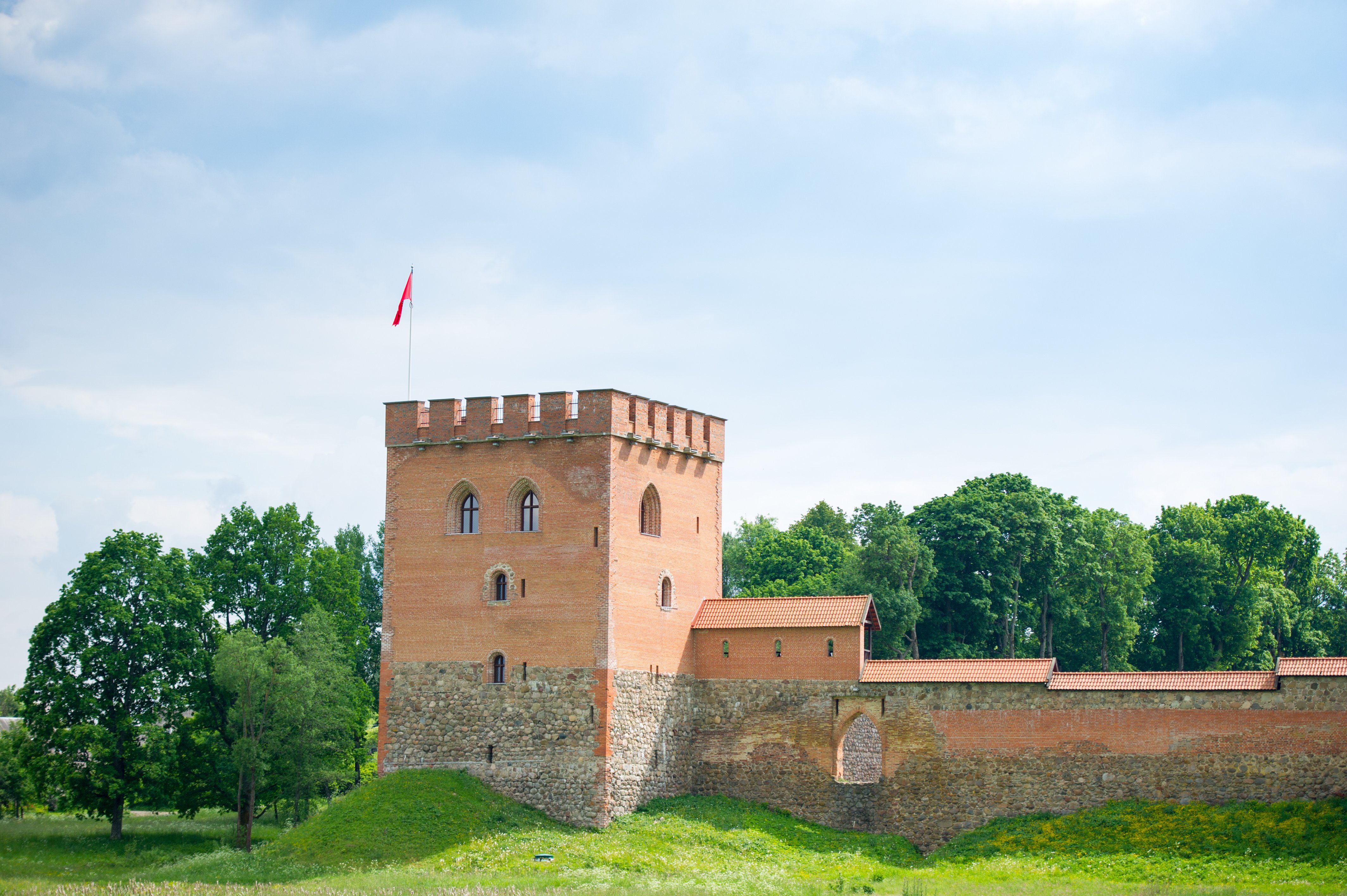 Šiauliai's Hill Of Crosses
Šiauliai is home to a unique memorial, something you won't find in any other country … The Hill of Crosses. The Hill of Crosses is exactly what it sounds like, a hill (two separate mounds) that has hundreds of thousands of crosses all over it. The first reports of the hill are around 1850 in writings, but some think it has been around longer than that. The tradition started when (under Russian rule) people were forbidden from honoring their dead with a burial, so instead they placed crosses on these mounds to remember the people they loved. During the Soviet era in Lithuania, religion was limited and the site was destroyed, burned down by the authorities as an attempt to stop the practice in 1961.
The site was destroyed four more times after 1961, and the locals continued to rebuild the site, risking political danger. Since 1991, religion in Lithuania is practiced freely and the hill has only grown to include crosses, statues, and other religious icons. There are over 100,000 crosses there today with more being added. Come add your own — get the details on the Hill of Crosses here.
Find it: Found near the border of Latvia, about a 2 hour bus/train from Kaunas and Vilnius, as well as Klaipeda.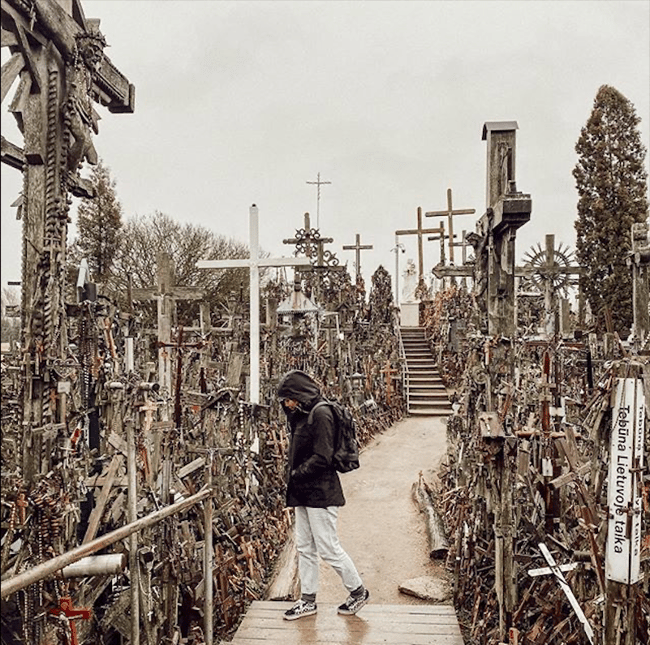 See The Church In Anykščiai
Your favorite things about visiting a village in Europe are found in Anykščiai. It's home to a picturesque Old Town and a photogenic church, all surrounded with massive trees that erupt into bright orange, yellow, and red if you're visiting in the fall. There are a smattering of museums, memorializing everything from the homes of a few famous Lithuanian poets and writers, and the history of the railroad here. There's also a "horse museum" if that piques your interest.

On the outskirts are a handful of lakes, peppered little islands, and hills steep enough to turn this area into a popular ski resort when the countryside is blanketed with snow.

Find It: Found north of Vilnius, about a 2.5 hour bus ride.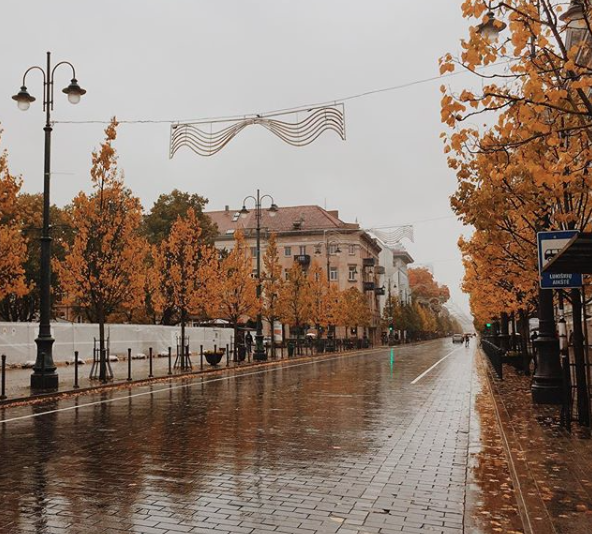 Have A Spa Day in Druskininkai
If the idea of a spa day didn't quite capture your attention, just know that gorgeous churches, a beautiful lake, and cable car rides are waiting for you in Druskininkai. Tall, towering onion domes are sprinkled across a handful of parks …but the real attraction of the area are all of the spas. There are more than a few to choose from, with packages that are as long as five hours, for less than $100. Are you kidding? Sounds like the ideal way to relax. Get more info about visiting Druskininkai.
Find It: From Vilnius and Kaunas, it'll take about 2 - 2.5 hours to get you there.
Trek Through Dzūkija National Park
Are you totally read for a hidden gem? Dzūkija National Park is just that. You'll find so many hiking and cycling trails, but you'll also trek to lakes that are ideal for a quick swim. There's also an open-air museum depicting village life and a Soviet bunker you can explore up close. Go kayaking down the river, hang out at the beekeeper's museum, or pick up a basket of freshly picked blueberries, foraged from the bushes found in the park.
Find it: It's a couple of hours west of Vilnius.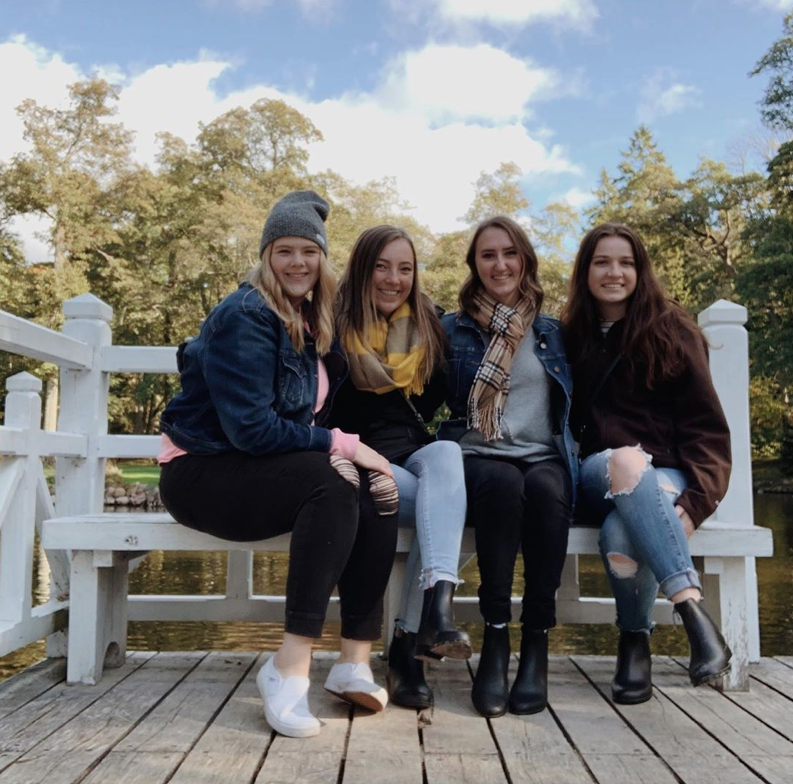 A Map To Help You Out
If you're like me, you want to see where all these cities and spots are on a map to help you plan out which ones you want to visit. I've got you covered. I have two of Lithuania's major cities starred on the map (Vilnius and Kaunas) to help you orient yourself. Most tourists are visiting these two cities, plus they are likely where you'll be heading to first before jumping off to the spots on our list.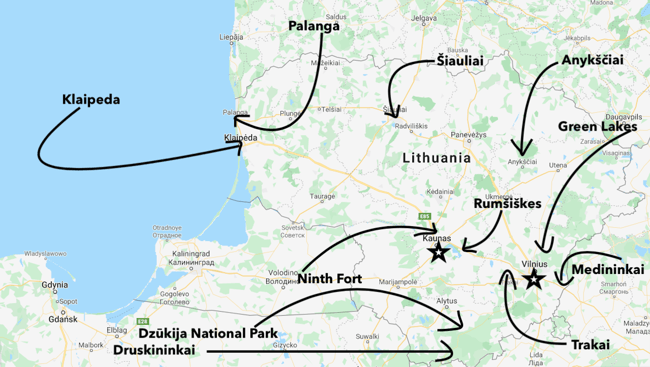 + Honorable Mentions
This post is all about the cities and spots in Lithuania, so you can't help but mention both Vilnius and Kaunas. They're about an hour away, so easy to travel between. Plus, most of these cities and landmarks are most easily reached from either of these cities, so they are worth knowing about (and visiting) while you're in Lithuania.
Plus, Lithuania just so happens to be surrounded by a couple of countries we can't resist visiting on the weekend. Here are just some of the many "out of country" options that are either an overnight bus/train ride away, or a quick (and cheap) flight: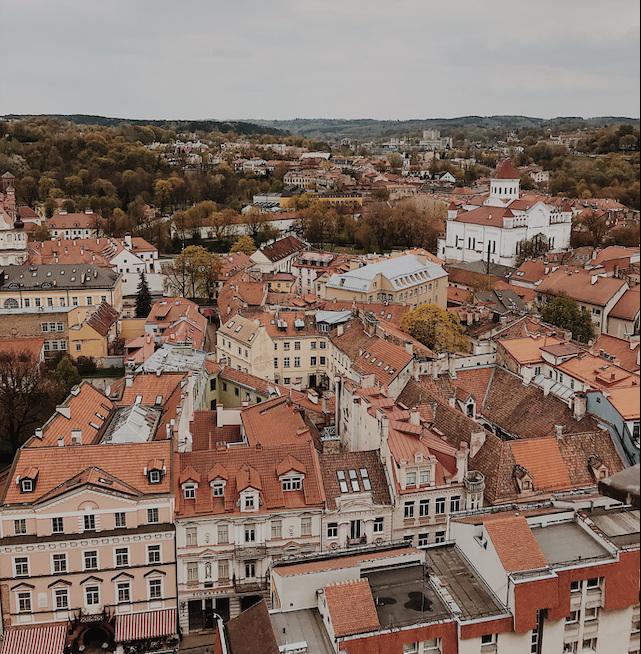 Thinking you'll need a whole semester to explore Europe?
Which is exactly why I volunteered with ILP. I spent a semester living Europe, with weekends off and vacation days to country hop to all of my favorite spots. We have a few countries to choose from in Europe, but we love Lithuania! Come apply now and get in touch with someone who has volunteered with us before and can answer all of your questions.