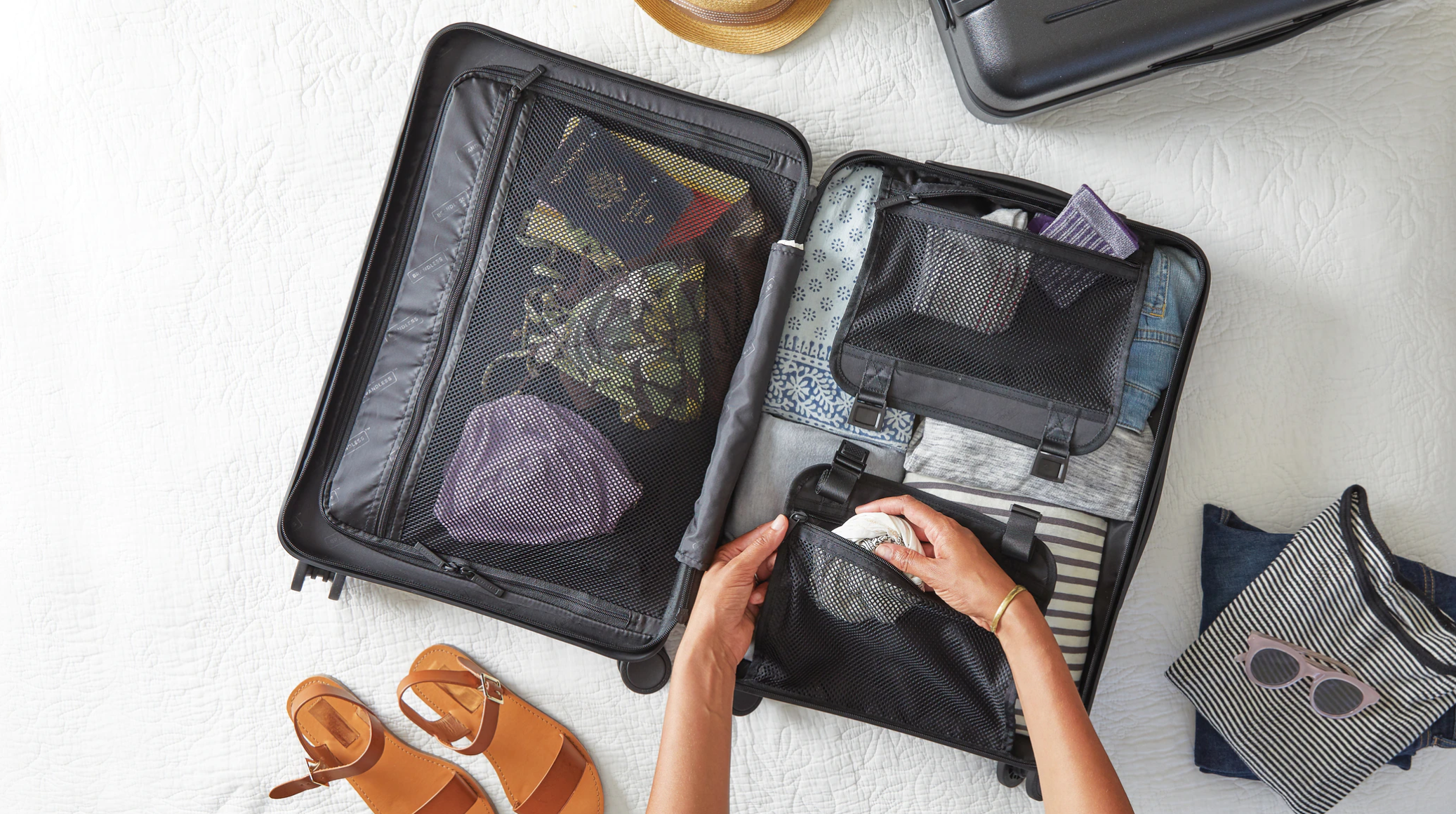 Looking for a few gifts for a travel lover? We talked to the travelers we know about what they're asking for Christmas, graduation gifts, birthdays, and more — here's the complete list!
If you know someone who has a lot of travel plans for the coming year, or even better yet, is getting ready for a volunteer trip through International Language Programs, your gift shopping just got easier because we have a bunch of ideas for you!


---
We put together a guide with a lot of tips for parents of ILP volunteers.
Take a look at it here!
---

To make this even easier for you, we've grouped gifts together by price, so you can see exactly what we recommend that is within your budget. All of these are very practical and helpful on trips, so no matter what you choose, your traveler is sure to love it!
Heads up: this post has affiliate links for your convenience (which means if you make a purchase after clicking a link, we earn a small commission). Just know we only share products that we ourselves have used and loved, that other volunteers have recommended, or that we think would be pretty useful!
Gifts For Travelers Under $10
These are all inexpensive, useful, and make great stocking stuffers!
Snacks
Your volunteer is going to miss their favorite American snacks after a month or two in a foreign country. I mean, it's exciting to eat the local food in a new country, but the novelty starts to wear off and comfort food from home is like gold after awhile. A gift box full of their favorites it's an easy win! Protein bars, Cheezits, candy, drink packets, and just-add-water mixes like oatmeal, hot chocolate, or macaroni and cheese are great things to add to their stocking. Here's a list of foods we love to take!
Travel-Size Containers
These are a winner. Your volunteer can fill these small bottles up with the essentials and then buy bigger bottles of what they need once they get to their final destination. These are affordable and great options for clear containers. I also love the ones you can find in Target's travel aisle.
Washi Tape
I'm a big fan of Washi tape for a lot of reasons — my friend loves using it to mark events in her calendar and journal, and I'm a fan of adding a little decoration to gift tags and presents. It's also nice to use as a more decorative version of tape to hang up recipe cards on the inside of your cabinets, hang pictures on the walls with minimal or no damage. It's such a handy thing, I keep a roll in my car, backpack, suitcase, etc. There are tons of options, but I like the colors of this Washi tape set (with 12 rolls).
Organizers
Do you just throw all of your makeup and miscellaneous toiletries into one bag. And then every time you need something out of it, everything has to come out because that one thing you're looking for is inevitably at the bottom of the bag. Yeah, we get that. An organizer with multiple sections, zippers, and clear sides would be an awesome gift for any traveler. If you're looking to pay a bit more and get one that is better quality, this one from Amazon is a dream!
Sleep Mask
Getting any kind of rest on a long flight can be a bit tricky, so you might need this blog post with tips for surviving that flight. We also recommend that every traveler get an eye mask to help block out light and movement when they are determined to catch some zzzz's. Here is a simple eye mask you can't go wrong with.
Waterproof Phone Pouch
This really is essential for volunteers who will be going to places that are hot, humid, and close to the water, but is a great idea for any traveler to have! Newer iPhones do have better water protection, but it is still possible to damage them. The strap feature is also nice so that if you're swimming you can just tie it around your wrist in a way that it's not so easy to just drop your phone and lose it on the ocean floor.
A pouch like this one from Joto, though inexpensive actually does work great. I can atest to it — I was a little nervous to trust my beloved iPhone with a little $7 case, but I'm so glad I did because I was able to take my phone into the water and keep it secure with the strap while visiting the Thai islands and got some of my favorite photos of the entire trip. I also loved keeping it in my backpack so it was handy anytime it started to rain and I needed some protection. You can also find more expensive options if you're looking for higher quality. Lifeproof is a great brand.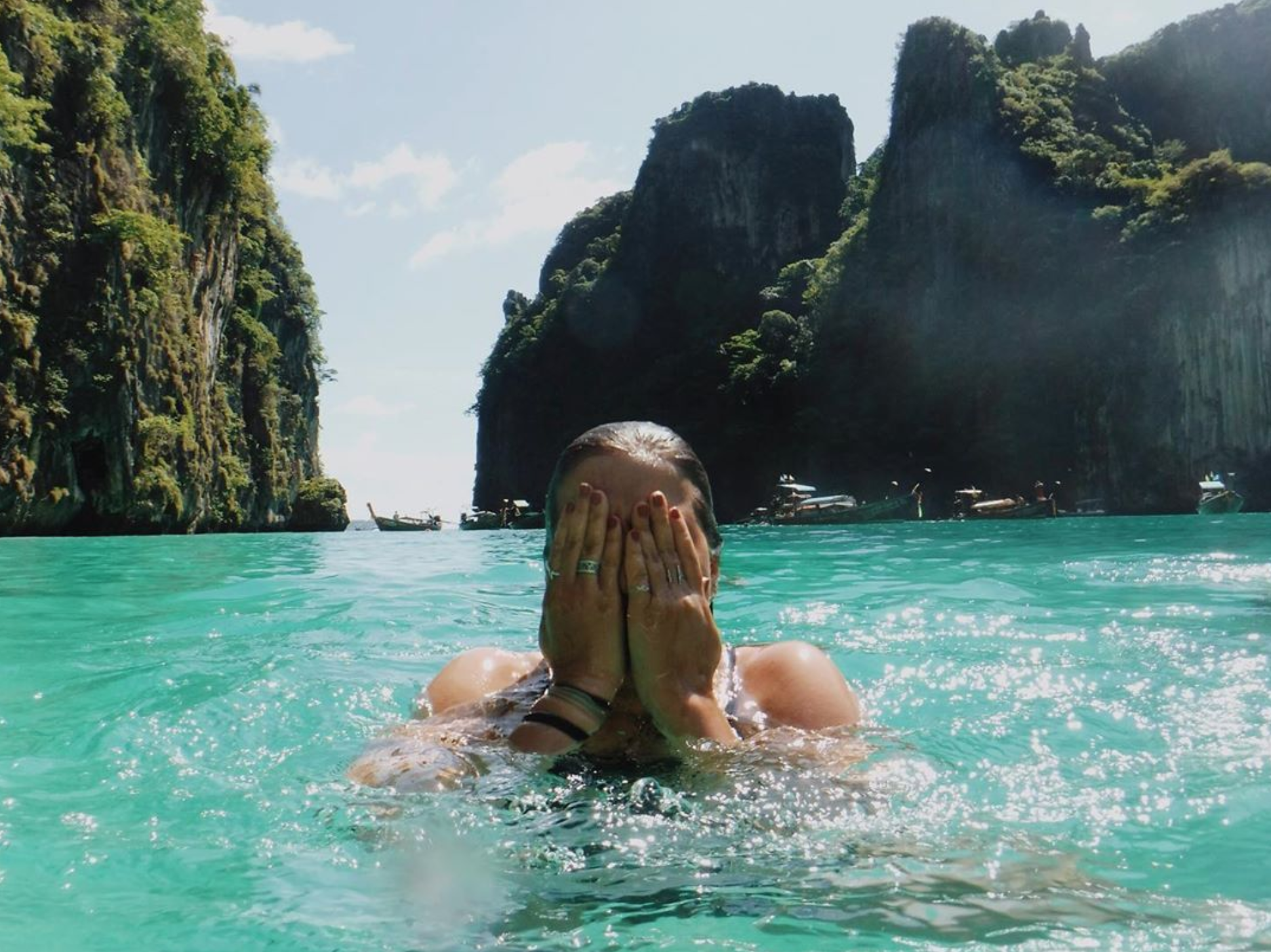 Microfiber Towels
This is one that most people don't think about until they're traveling with someone who has one—then they're seriously jealous. Having a towel that rolls up really small and dries quickly is a major plus when you're on a vacation that includes traveling around and living out of your backpack for a week. Find lots of options and colors on Amazon, like this one.
Travel Games
Games can be a lifesaver for volunteers during long layovers or even for nights when they're hanging out with their group at home. Decks of cards are always fun (Uno, Face cards, Phase 10) and simple small games (Catchphrase, Bananagrams, Spot it!) are all great stocking stuffers. Did you see that the card game, "Dos", recently came out? It's a newer version of the classic Uno and it'd be a fun one to surprise your volunteer with.
Gifts For $10-$30
iTunes Gift Card
Gift cards are an easy way to let your volunteer choose what they want. And no matter what music streaming service someone uses, an iTunes gift card is ideal. Why? For the movies. Sometimes the WiFi available just isn't quick enough to stream a movie on Netflix, or a volunteer may be spending a lot of time on trains and buses without WiFi. That's when downloaded movies really come in handy.
Dry Bag
Heading to a tropical country with lots of waterfall, beach days, and other water adventures? We love traveling with a dry bag for lots of reasons. Instead of leaving my things on the beach (not a great idea), I can make sure I have all of my valuables with me when I'm in the water. Plus, it keeps everything dry.

These come in multiple sizes, but several are in the $10-$30 range. You can also check out these "fanny pack" versions, that you can wear on your waist instead of carrying a bag around. Or this version has a strap you can wear that's handy for larger items.
Fanny Pack
This is the go-to for many travelers right now, instead of a purse, for carrying all the essentials like money, chapstick, phone, hand sanitizer etc. Target has a selection right now with a whole mix of styles. I'm into the classic black though or you can't go wrong with Patagonia. If a fanny pack isn't really their style though, they might like a money belt instead. Again, I love this simple black one.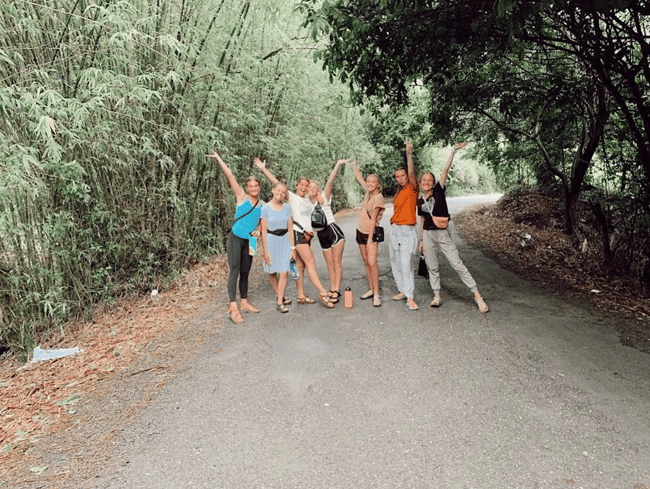 Compression Socks
These are actually really incredible for anyone who's about to take a long flight (especially if it's their first one ever). Have you ever been on a 10+ hour flight and got off the plane feeling so swollen that your feet barely fit in your shoes? The combination of high elevation mixed with salty plane foods tends to do a number on our bodies, but if you pull on compression socks before you get on the plane you'll notice a huge difference. I've flown quite a bit but when someone gifted me compression socks, my travel experiences changed for the better. There are tons of options on Amazon, but I like these.
Passport Cover Or Travel Wallet
In order to give passports a little bit of extra protection, it is really nice to have a cover for it. You can actually find great ones on Amazon for $10, but we really love these ones from Anthropologie too.
Another option is one of these awesome travel wallets! It has pockets for not only a passport, but also airplane tickets, cards, and room for so much more. It's an easy (and cute) way to keep all of your important stuff together and safe!
Travel-Sized Blanket
Your volunteer is going to be traveling quite a bit during their semester. ILP volunteers often travel to nearby sites on the weekends, plus they've got vacation time throughout the semester. That means lots of time on buses, trains, and planes. Even in really humid places like the Dominican Republic and Thailand, they'll be freezing on the air-conditioned buses unless they've got a sweater or blanket. I love travel-sized blankets the can be really compact. You'll find lots of them on Amazon, but this one in particular has really great reviews.
Portable Phone Charger
Taking pictures and videos while on the go drains phone batteries faster than anything else! Portable chargers are AWESOME to have while traveling. If your phone battery is getting low, simply plug it into the charger and you're golden, even if you're on a train where you can't get to an outlet. I personally love the charger by Jackery; it's compact, and gives my phone 4-6 full charges. Now I never travel without it.
ILP T-shirt + Sweatshirt
Did you know you can order some ILP gear online? Our t-shirts and sweatshirts are made of the comfiest material, so your volunteer might even want one of each! Just head here and make your order. We can ship it to you!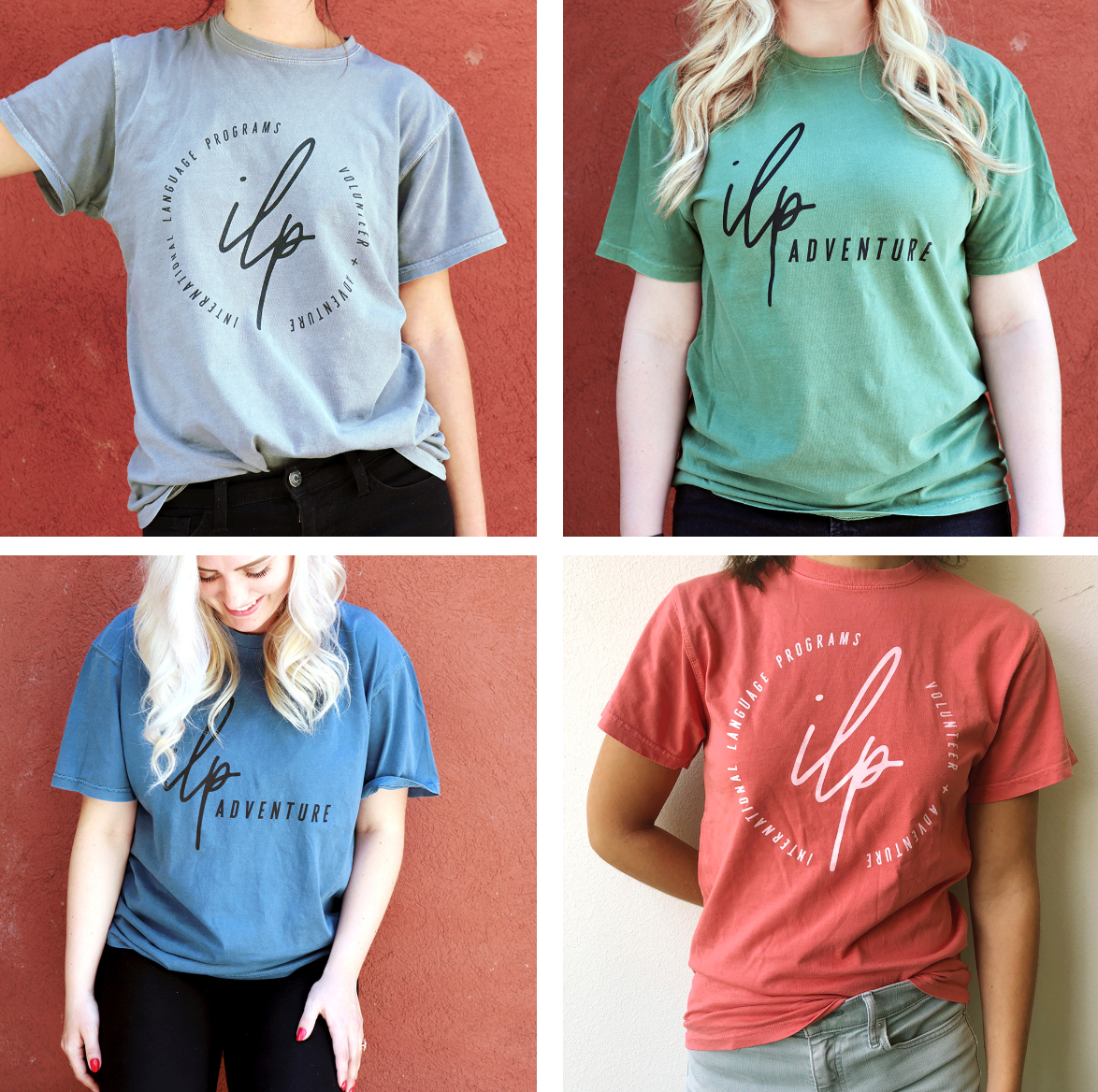 Spotify Premium Subscription
We love the Spotify app for music and we know your volunteer does, too. There's a free version, but travelers definitely want the Premium subscription because then you're able to download music. This is really important because there will be times (starting with the flight) when they will not have WiFi or even data, but they'll still be able to listen to their music anyways!
The best news is that they often have a trial period where you can save quite a bit. Spotify also has a family plan for $15/month, so it's a gift for them, and for you! If you're not interested in having Spotify and your volunteer is a student, check out their student plan for only $5 a month (plus extras!).
Travel Adapter
Is your volunteer headed to Europe? Outlets are different there which means your volunteer will need an adapter to make their cords work. There are a wide variety of adapters available (that post has recommendations) and many of them have multiple plug-ins for all around the world. My favorite one though is by Apple. Call me bias but I love their simple design.
Teaching Supplies
Volunteers are asked to bring the supplies that they'll be using in their lessons for the semester. Usually what happens is everyone in the group brings about 1 suitcase size full of supplies and then stores them in a common area where they can be shared, so that there's more variety to go around. Things like paper and glue for arts and crafts, or balls and balloons for gym are great. There's also a "store" where the kids get to buy a prize with tickets that they've earned in classes, so small inexpensive items like little journals, bouncy balls, etc. are great to bring.
To be clear, we do recommend that volunteers get most of these items donated. They don't need to be new, so many volunteers have saved a lot of money thanks to family and friends who have graciously donated items they're not using. But it's also nice to have newer supplies as well. Things like a pack of construction paper would be a really great gift. Or maybe head to the dollar store and grab a basket of small toys for their students. They'd love it. We have more info on what supplies are helpful to have and how to get them for free here.
Travel Phone Tripod
This is such a handy gift, I'm putting it on my list to purchase before my next hiking trip or vacation. Instead of asking a stranger to snap a picture of you or your group, you can just set up this tripod instead. I especially love the wrap-around-legs which means you can easily pose this guy on trees, park benches, stop signs, etc. You can either set a timer on your phone or use the handy remote. This one is very popular on Amazon (and a fav for some volunteers).
Travel Journal
A semester abroad is full of unforgettable memories that your volunteer will want to remember forever. Gift them a journal to write their thoughts in, tape pictures in, and document their time abroad. Target has some really cute + affordable ones!
One of my favorite travel journals that came out this year, designed by an Instagram famous family of travelers, is a little bit more ($45) but packed full of spots for keepsakes, plus journal prompts. It's such a rad journal that it's definitely worth a mention. Check out The Adventure Journal here.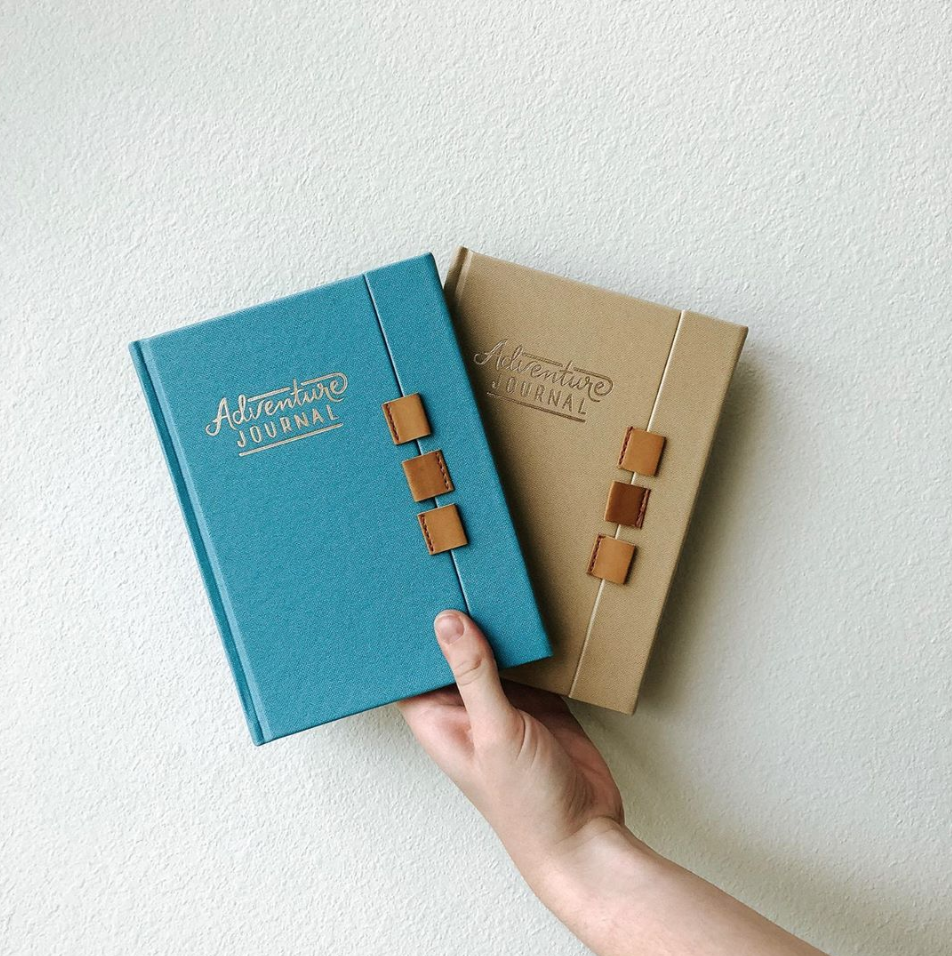 Gifts For $30-$50ish
Water Bottle
Your volunteer will want some sort of water bottle to fill up and carry around during their ILP semester. In pretty much every country, you can't drink the water, so ILP provides clean, filtered water at their home. The best thing to do is fill up your water bottle before you leave for the day. We love metal ones instead of plastic because they last the entire semester. (Plastic ones tend to get moldy in humid countries especially).
Plus, some of those metal water bottles are temperature controlled which means cold water in hot, tropical countries. You know those Hydroflasks everyone has? Volunteers really recommend something temp-regulated like that! You could grab one of our rad, designed ILP water bottles, or there are discounted brands too at places like Costco as well (for a more budget-friendly option).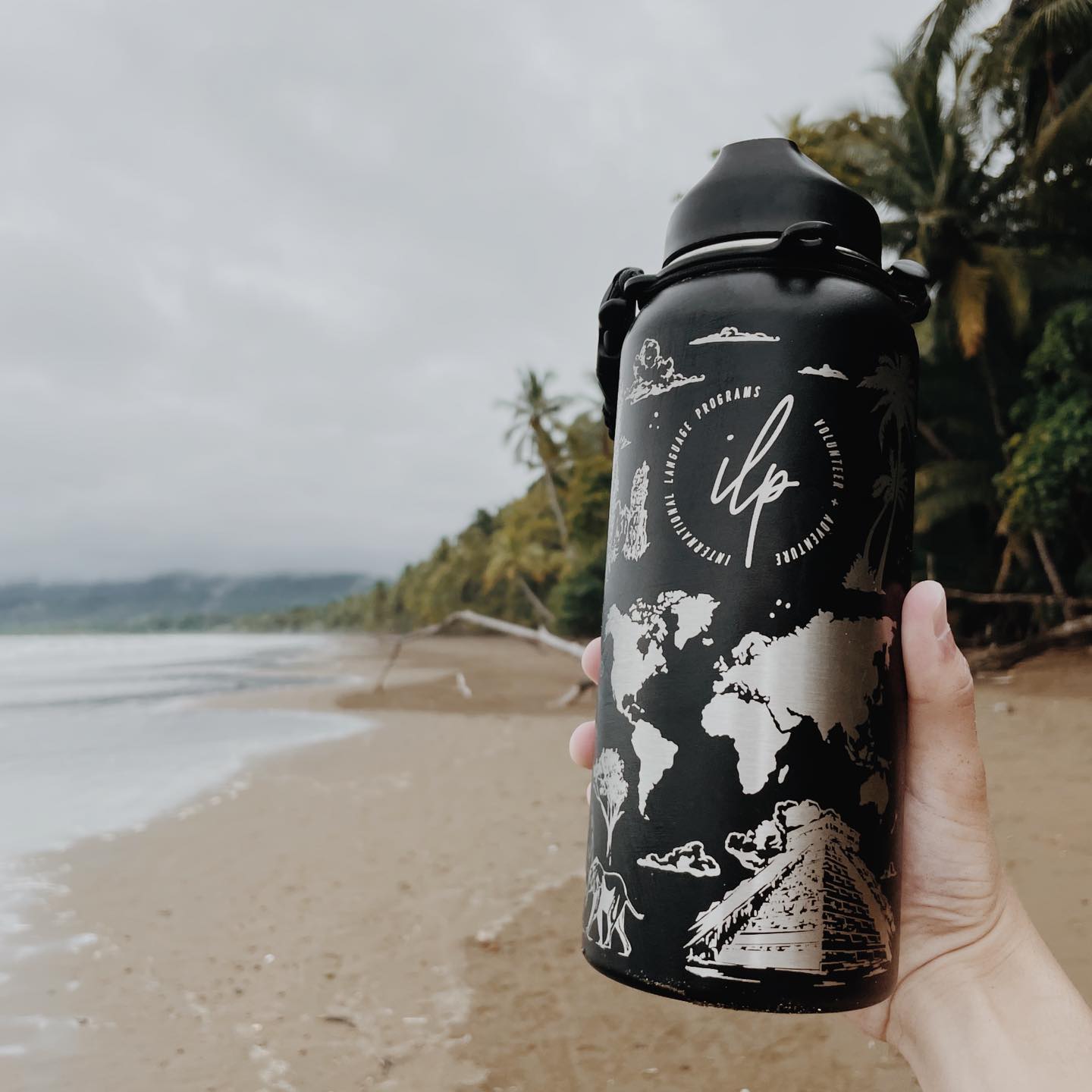 Wellness Kit
Okay hear me out for a second. This isn't one of those really "fun" gifts ... but it's going to be majorly helpful. When packing for an ILP trip I go buy over-the-counter medicines for just about any ailment that I might get while I'm abroad. You'll be able to find medications in other countries, but they're often brands that you're not used to and often in a language you don't understand. When I'm sick, I don't want to walk over to the nearest store. I just want to reach into my bag and pull out a medication that I'm already familiar and comfortable with.
We're talking basically everything you'll find walking down the aisles near the pharmacy. Aids for bug bites, colds, stomachaches, headaches, sleep aids, nausea and car sickness, the flu, etc. Think Ibuprofen, Emergen-C, Benadryl, Pepto-Bismol, Dramamine (of ginger tablets do the trick), DayQuil—anything you normally use at home. An AMAZING gift would be a kit full of medicine, plus helpful items like band-aids, bug spray, sunscreen, chapstick, lotion, and essential oils if you're into that kind of thing.
Packing Cubes
These are the perfect gift for an organized traveler. They fit right into your suitcase, in zipped cubes helping keep everything in its place. You can find lots of them on Amazon (here's one with high ratings) for an even more affordable price, but we're obsessed with the designs at To & Fro bags (plus, we love supporting small businesses and the owner is a past ILP volunteer!).

Gifts For $50-$100
Clothes
Honestly, I rarely buy clothes as a gift. I just think it's too hard since everyone's style is different (and constantly changing). Plus, you have to deal with sizes and things fitting.
But the thing is, everyone still wants clothes. I asked on Instagram what our volunteers wanted for Christmas for specifics to add to this post and so many people said "swimsuits", "shoes", and "dresses"! So, clothes are on the wishlist for sure. But I think the best route is to go with a gift card.
Grab a gift card and let them buy what they actually want. They'd love a gift card from places like Roolee (a Utah based boutique), Target (of course), and Old Navy. Here's our list of places to get cute and comfy dresses.
Headphones
Having a good set of headphones is an absolute must while traveling. I love my Apple Airpods (I have the cheaper ones, not the Pro, and they're still awesome). There are lots of other options on the market now that are more affordable if that's more up your alley. This post has great suggestions and we've also got a guide to our favorite headphones here.
Audible Subscription
An Audible subscription gives your volunteer access to audiobooks (which are awesome while traveling!). A monthly subscription is $14.95. Grab your volunteer 4 months of books for $60 and they're set for their semester travels.
Sign up here.
Kindle
Is your volunteer more of a reader than a listener? Go with a Kindle. Personally I love holding an actual book and turning real pages, but it's just not that realistic when you're traveling because you're trying to save on space and weight as much as possible. A Kindle allows them to have multiple books for the same amount of space. Buy one here.
You might want to consider throwing in a gift card so that they can also purchase e-books. But it's also possible for them to download some free books on sites like this one.
Tevas or Chacos
Especially if your volunteer is going to a warm country, they'll want a pair of nice sandals they can use for everyday use as well as hiking and outdoor activities. Volunteers have said Tevas and Chacos are some of their favorites.
A little tip: Check out Sierra Trading post for great deals on these typically higher costing (although quality) brands. You can often sign up for their newsletter for an extra 10% off. Here are some other tips for finding great deals on your favorite brands!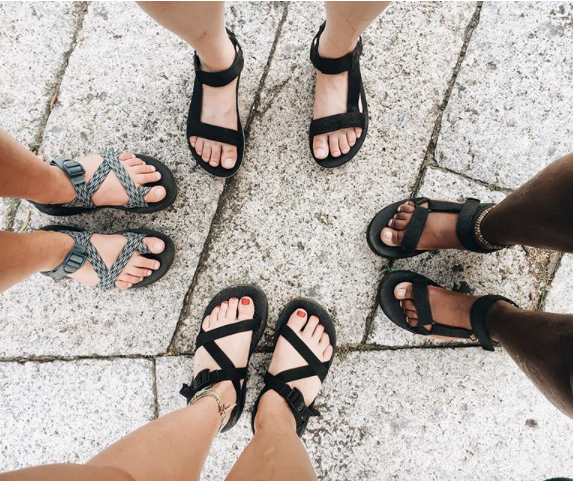 Backpacks + Suitcases
When I'm packing for an ILP trip, this is my favorite setup: two rolling suitcases that I can check on the plane, one larger backpack that I can put in the overhead bin, and one small backpack that will fit under my seat. Here's why:
Rolling Suitcases
—
Most volunteers take 1-2 rolling suitcases to check on the plane. I was lucky enough that I had friends who lent me suitcases which saved me some extra cash, but I was constantly worried about something happening to the luggage or banging it up, so if it's possible to have your own that's handy. If you're wanting to stick to a budget, you can find some killer deals at Costco and Walmart.
A large backpack
—
Volunteers will have vacations where they'll be traveling around and basically living out of their bag for a week (or sometimes even longer). When you're running from plane to taxi and hauling your stuff up the stairs at a hostel, or even carrying your bags across the sand when you booked a beachfront Airbnb, I prefer a backpack over a rolling suitcase.
Stick to something that is about 35-50L (this is the size of the backpack in liters). They can usually take it on the plane as a carry-on and not worry about checking their bag at that size. You can get a decent backpack on Amazon for about $60 but there are also quality packs that are worth the splurge that will last you for years to come. Read this blog post for more recommendations!
This one's more on the expensive side, but I'm a huge fan of my Thule Landmark bag because it zips open like a duffle bag (so you don't have to dig down through the top of your bag to find something at the bottom). I also love their simple design. I use it just about everywhere I go and the quality is there, so the added cost was worth it to me. I got the 60L bag because it is actually 2 backpacks in one: a 40L and a 20L bag that zip together. I'm a pretty minimalist packer so the 40L works great for me for most travel trips, but for such a small price I got the small backpack that I can use for day to day things.
Cotopaxi is another favorite. Emily, who works in our office, said she took her Alpa bag on her recent trip to Russia and highly recommends it (it also does that thing where it unzips like a duffle bag and it's a major plus). It's also a bit of a splurge, but it's one of her favorite things and really held up well for all the layers and things she needed to pack for a cold weather semester. Or, if you're looking for something a little more lightweight the Luzon is another rad bag.
A small backpack
—
It's really, really nice to have a small backpack that you can use every day. When you're an ILP volunteer, you're often carrying school supplies to class that you're going to use in the lesson that day. Or you're walking around a market and want a small backpack to hide all the things you're buying. They just come in handy so often. Cotopaxi has been a running favorite for quite a long time now. But any day bag will do.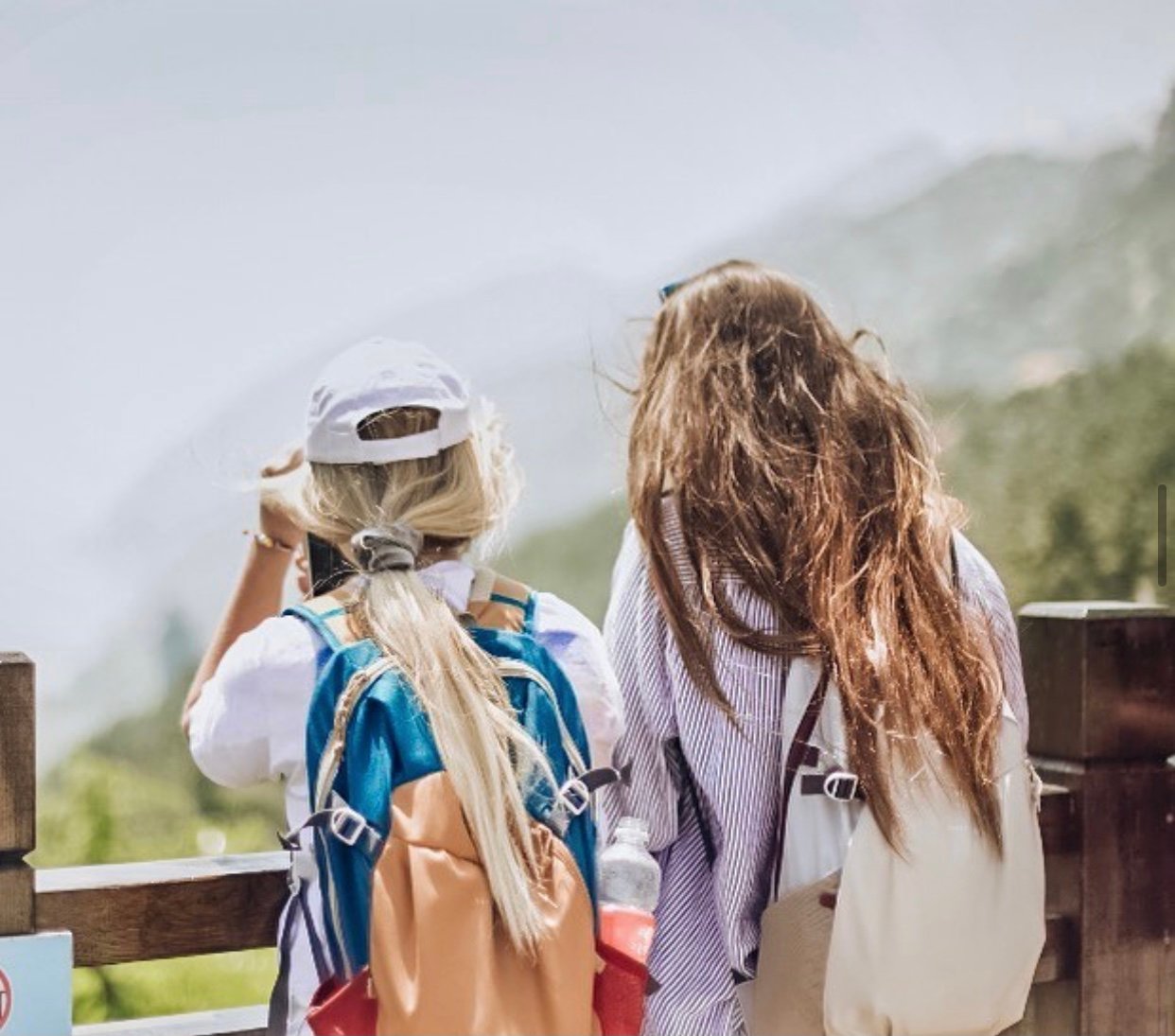 Gifts For $100+
Passport
Your volunteer will need a passport no matter where they go abroad with ILP. If they don't already have one, this is the perfect gift! They'll need to be a part of the process to actually get their passport so it can't be a complete surprise, but maybe slip $145 cash into their stocking to cover their passport costs.
Camera
A lot of volunteers take all of their pictures on smartphones, and with all of the updated technology, sometimes these pictures turn out just as well as those taken on a camera do. But if you love photography, you know what a major gift this one is. DLSR cameras are going to be a prime gift if you're looking for something like that. One volunteer that loves photography got really specific and said Canon 1DX Mark II with a Canon 85mm f1.2 L lens. If you're new to the world of DSLRs, I'd talk to your volunteer first to see what they're looking for. This post also has a great list of starter options.
I also love a GoPro when I'm traveling, especially when somewhere that is a little more active and adventurous like Uganda, Vanuatu, or Nicaragua. GoPros start at $280 right now.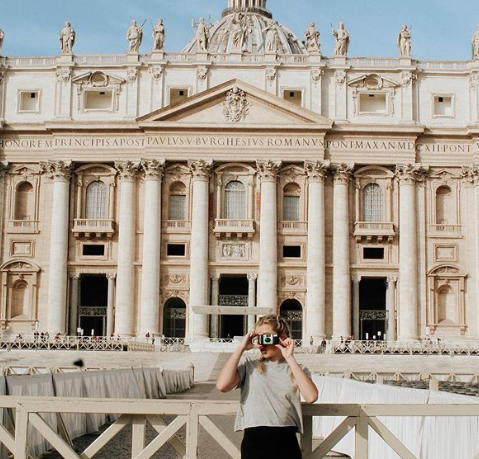 Polaroid Printer
Instead of buying a Polaroid camera, check out this amazing printer. It syncs up to smartphones and prints any picture into a Polaroid. And it's travel size. We love having the ability to have a digital copy and a cool Polaroid version — especially since with the printer, you won't need to make sure you are carrying your Polaroid everywhere or finding film in a different country.

That being said we're still fans of the classic Polaroid camera — you can go basic with just the Mini Polaroid camera. Feeling even more generous? Here's a carrying case, and a set of film to add to your gift.
Donating to their ILP Program Fee
Help your volunteer out by taking care of part of their program payment to go abroad with ILP. We know they'll love and appreciate that! Helping to sponsor a semester abroad is such a meaningful and unique gift for high school grads (and for college grads, too).
Bonus, donations for your volunteer made directly to ILP will be tax-deductible for you. To make a payment, just give us a call at (801) 374-8854. We accept debit and credit card payments (there is a 3% surcharge fee) or if you want to avoid the surcharge fee and pay via your checking account, just have your account and routing number when you call.
If you're not sure how much they still have due or want more details on how much would be helpful, email accounts@ilp.org and we can give you more specifics.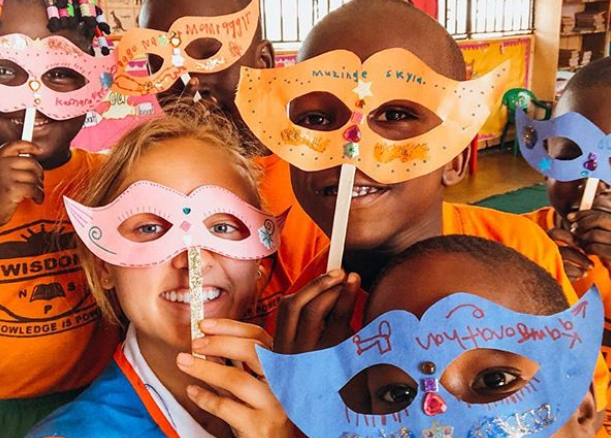 Want more information about ILP and what your volunteer will experience during their semester volunteering abroad?
We work with college-age volunteers, but we know so many parents who want to stay involved in the process. Our directors would love to talk to you if you have more questions about how our program works, where your volunteer will be living for their semester abroad, and anything like that. Let us know.
This page will give you a glimpse at how our program works, so start here.