You want clothes that make you feel picture ready, are really comfortable, and keep you covered up in all the right places? While staying within a student's budget, of course. Here's the list of our tried and true favorite stores and online shops!
We get it...you just got your assignment for which country and school you'll be volunteering at with International Language Programs, and now you can finally start shopping! Of course you want to look cute for all the pictures with your students, but don't forget you'll also be teaching (and chasing) little kids who will be pulling and tugging at your clothes in every class.


---
Want tips for lesson planning and classroom management?
Advice For Elementary Education Teachers
---
What Type of Clothes Should ILP Teachers Bring?
A Note On Modesty
Before you start buying new clothes for your semester abroad with International Language Programs, make sure you check what you are supposed to wear while teaching! All of the locations have an expectation for modesty, but some locations require that wear something nice than jeans ... plus you probably want to take the weather in that particular country into consideration.
It's also very important to be respectful of the culture you will be living in. During ILP pre-departure training, we'll talk about what the expectations are like for your area, but you can also check the volunteer's website after you're assigned to a school as well.
About The Laundry Situation
The locals do not use dryers in any of the countries we send volunteers to, and their washers tend to be harder on clothes. So what does that mean for you? You'll be line drying clothes which can stretch them out, and using washing machines that have a tendency to wear out the clothes faster. Because of this, it's recommended that you don't bring clothes that you'll be heartbroken over if they get ruined.
Some advice from a volunteer? "I would say bring a combo of dresses you don't
care about, and then quite a few that you wanna feel cute in!" You will be taking lots of pictures, but just know that the laundry situation can be hard on the clothes you love.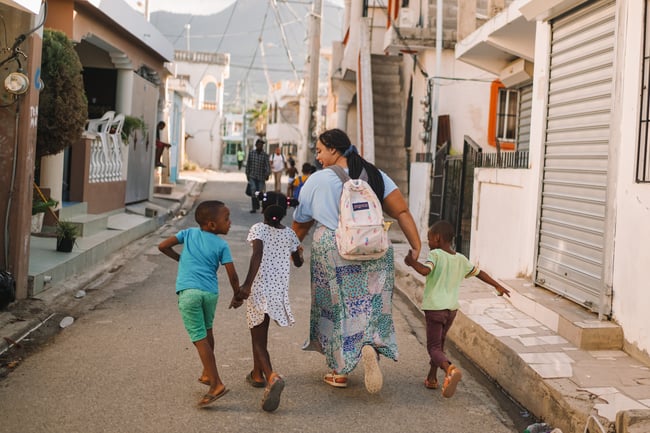 That being said, we know most ILP volunteers are in need of teaching clothes that are cheap, comfortable, and modest. Here's our list of tried and true shops!
The Best Clothing Stores and Online Shops
Old Navy
Deals and coupons and discounts!? Old Navy is known for having great prices, and we totally recommend their clothes no matter where you are going. Their summer trends are especially good for the hot and humid countries (swing dresses and linen pants?). Their slip-on sandals are also great for countries like Thailand where you will be taking your shoes off every time you go inside. We also love that they have such a large variety of sizes, even in-store.
Pro-tip: If you go to a store and try on something you love, put it on hold and then check to see if they have it online for cheaper. Bit of a hassle, but you'll thank us when you're enjoying gelato every day in Italy with the dollars you saved! Also, don't be scared to sift through the massive amounts of clothing in the clearance section. We know it's pretty overwhelming ... but we've found steals for less than $5 so it could be worth it.
H&M
Another favorite for affordable dresses, skirts, tops, shoes, layers, and more — they also have tons of options online if you can't find what you're looking for in store. Like some of the others on this list, the quality you're purchasing at H&M is pretty low (they're more catered to fast-fashion), but packing up a few H&M items that you're not too attached to works well for some volunteers.

Downeast
Their clothes are definitely in the nicer, trendier category, but the quality is great! Shop the sale racks, and make sure you grab a basic tee or two to stick under the dresses that otherwise don't make the cut for teaching. Downeast even has demi tees that will cover your shoulders without the bulkiness of layers underneath your dress.
Mikarose
High quality and high-ish prices! For a dress, you're looking at spending anywhere from $40-$60+ if it's not on sale. But they last forever! And having a couple of Mikarose dresses for the times you need something a little more formal (like going to the ballet, the opera, etc) is well worth the price.
Walmart
Walmart is stepping up their clothing game (finally)! Your finds here may not be top quality, but they will definitely be in your budget. Really the perfect spot to get all the casual clothes you'll be stuffing into a backpack for your ten-day vacations.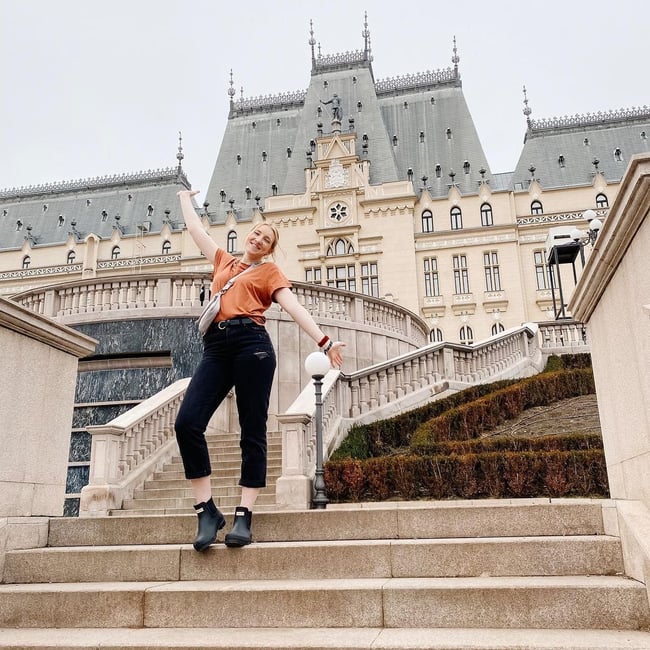 Target
Which would you choose: long walks on the beach? Or long walks down the aisles at Target? Yeah we can't decide either. We love Target for a lot of reasons, but their clothes are a favorite.
You know those displays they have with the t-shirts folded up in every color? They usually have them for around $8 a shirt, or sometimes you can find sales for $5 a shirt. They are soft, comfy, and work for everything — especially mix and match outfits which is necessary for travelers trying to maximize the amount of clothes they brought! If you buy a few of them, you may even end up matching with some of the other volunteers in your group. Yay for Target!
Amazon
Yes, Amazon sells literally everything! Including great clothes for killer prices. Just double check the size charts, because a lot of their suppliers are companies in Asia that have totally different sizing standards.
We've even had luck with Amazon swimwear and shoes. You'll probably save a bunch if you're okay with wearing knockoffs of popular brands. But they do sell brands too, like Saltwater sandals! We recommend making their website one of your first stops!
Best part? Have you heard of Prime Wardrobe? You can order clothing items, get them shipped to your house, and have seven days to try them on before you have to either return them or pay for them.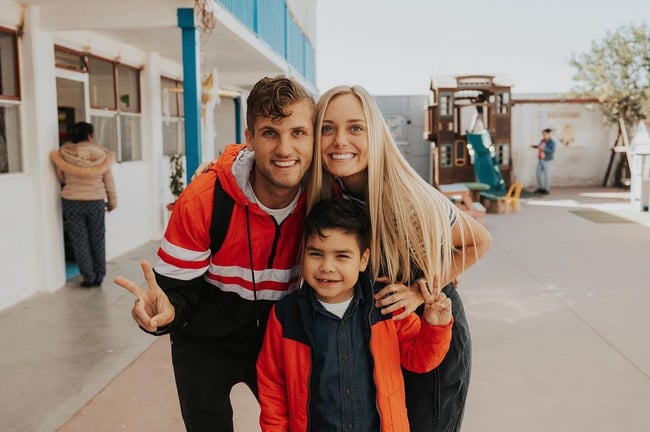 Jane
Okay, this might be our very best kept secret. Well, it's not really a secret anymore because Jane.com it is one of America's fastest growing companies, and it's based in Utah! They are unique because they sell daily deals from boutiques all around the country. All of their deals are super discounted, but the trick is that they only last 24-48 hours, so you have to grab them while they're up.
They sell everything! We've found modest and comfy dresses, skirts, pants, sandals, and tees for about half the price they are sold other places. The shipping is different for each item though, so keep an eye on that. Your bank account may not love us for this, but your closet will!
TJMaxx
You can snag quite a few items for teaching if you have the patience to comb through the racks at TJMaxx. This favorite is a good go to for all things teaching (dresses, skirts, pants, tops, layers, shoes), as well as items you're packing as well — swimming suits, leggings, jackets, etc.
ASOS
You might have to do a bit of sorting on this site, but the prices and quality are great! Plus their styles are pretty unique and spunky! As always, check the sales on Asos.com first. And make sure you use the search filters so you're not going through 9,000+ dresses! We've had great luck with this site!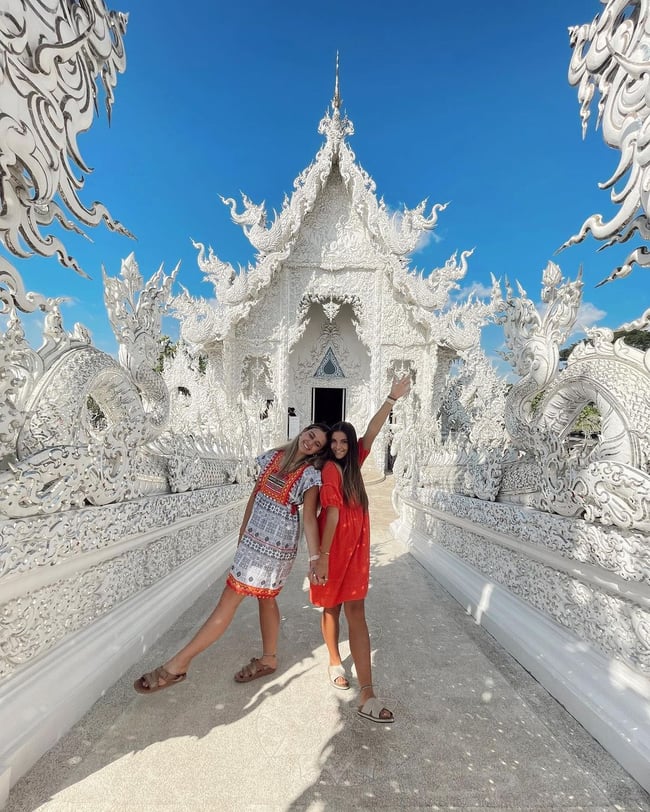 Shein And Romwe
These two websites, Shein and Romwe, are becoming more popular among our volunteers because the clothes you'll purchase from here are so cheap and really trendy.
Keep in mind that they come directly from China, so the shipping takes about one month and the quality of the clothes aren't ones you'll have forever. The clothes tend to run small and there aren't many sizing options, but if you're willing to take that risk, then this might be a good option for you.
Boutiques
These cutie and trendy little stores are popping up all over, and we have linked an entire list of places for you to check out! They sell pretty similar stuff for pretty similar prices, but it's still worth taking a peek at all of them.
Here they are:
Bella Ella
Hope Ave
Blush Lane
Piper and Scoot
Roolee
Love Olive Co
Called to Surf
Wren and Ivory
Lulus
Nest
Mae Wholesale Clothing
Gabyver
Ruby Claire
Lizzie and Mae
NeeSee's Dresses
Bohme
The Stockplace
and Soel.
Did we leave out a few? Let us know what your favorites are so we can add them to this list.
@retailcheapskate
This Instagram account is pure gold. Her motto: "Life is too short to pay full price!" Amen! You know all of those cute things you see at boutiques that are just a bit too expensive? Well she finds those exact same things for cheaper in stock at other boutiques or on amazon.com!
She also shares discount codes and even finds great copycats at places like Walmart and Costco for the stuff you've been hearing about. This is a follow even your wallet will thank us for.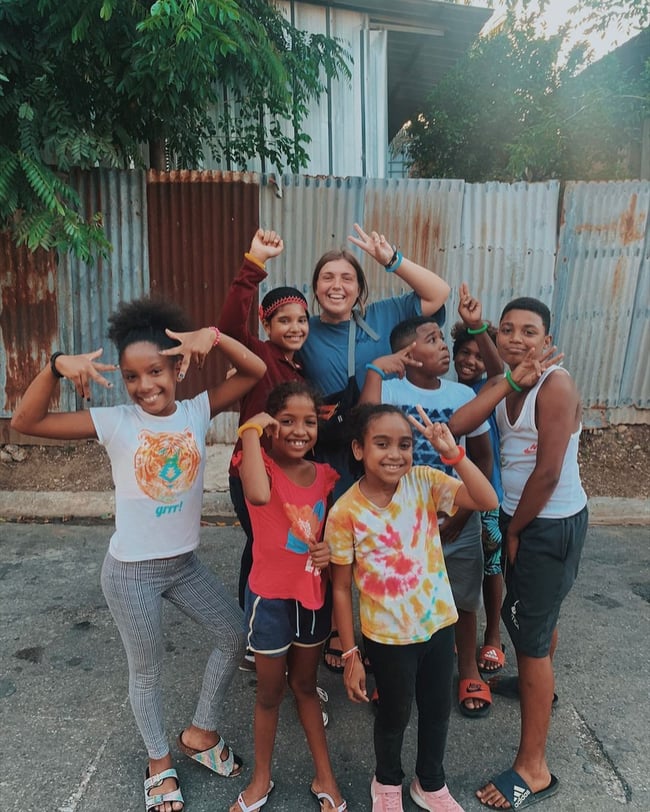 Ready to be a volunteer with International Language Programs?
We have an entire office of reps who have volunteered with us before and are just waiting to help you out!