What's the deal with converters and adapters? Do you need both? Just one? What if I'm going to this country, but not that country? Don't worry, this post has you covered.
---
Have a couple of other packing questions?
This go to guide for all things packing will come in handy.
---

When it comes to packing, you're going to want to make sure you understand all about converters and adapters. You'd hate to arrive in country and not be able to charge your phone or plug in your laptop ... especially if you're living in that country for a whole semester! Don't worry, this post breaks everything down, has handy links to our favorite converters and adapters, and will answer all your questions. You'll be totally good to go.
One quick thing to know — This post has affiliate links for your convenience (which means if you make a purchase after clicking a link, we earn a small commission). Just know that we only share products that we ourselves have used and loved, that other volunteers have recommended, or that we think just look like they'd be pretty useful!
What Even Are Converters And Adapters?
What's An Adapter?
In some countries, the shape of the outlet on the wall is completely different than the ones you're used to at home in the US or Canada. So what does that mean? You need a little thing called an adapter.
Adapters make it so that your plug fits while you're living abroad. For example, the prongs in Europe are typically two little holes, not the wide notches we use in America. You can peek the picture below for a visual — You'll need an adapter before you can plug your phone charger into the wall.

So using one is easy: you'll just plug your phone charger into your adapter, then plug your adapter into the wall.
What's A Converter?
Many countries don't use the same voltage that your U.S. products are built for. A converter will convert the voltage so you don't blow the fuse or actually create a spark and ruin your device. In most cases, a converter runs a 220 voltage product (common in the U.S.) to 110 (or whatever the country's standard is). 220 volts to 110. It works basically like an adapter where you plug your device into it, and then plug it into the wall.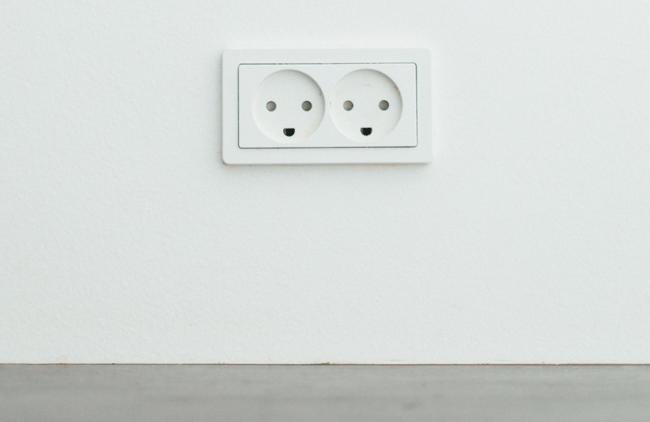 What Countries Need Adapters?
Remember, you'll need an adapter if the plug shape is different than the one you used at home. This is the case for most countries, but it's easy to double check. Some countries may have plugs that work with American devices (Mexico, and the Caribbean are a couple of examples) which means you won't need an adapter.

But it's really easy to double check — just Google something like "do I need an adapter in Thailand?" or "outlet used in Nicaragua". You'll get info and pictures that'll show you pretty clearly that your plugs won't fit into the walls once you get over there. If you'll be going to Europe, Africa, and the South Pacific ... you'll probably need one.

This Skyscanner post has a breakdown of plug shapes, voltage, and a bunch of other details for 150+ countries. It's really handy.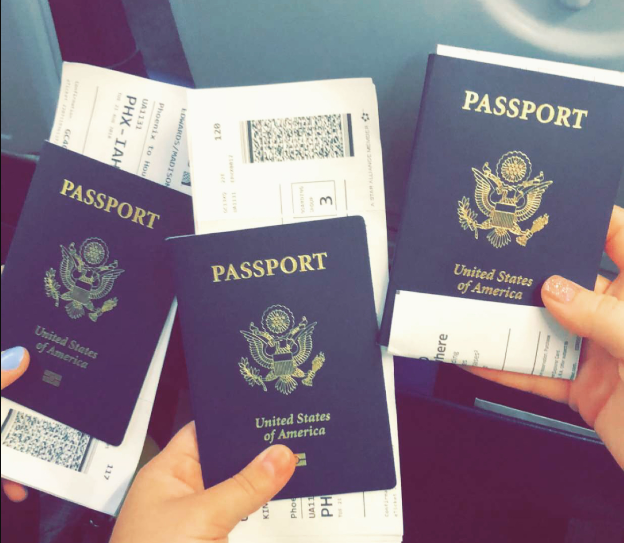 Do I Really Need A Converter?
That depends. Remember, you'll only need a converter if your device needs to convert the power voltage once you get to that country .... but something to know? Some tech products already have a converter built in the charger.

Your phone, laptop, tablet, and camera typically have a converter built in, so you wouldn't need that extra converter. However, it is also best to double check. Looking at the device or Googling "Does my iPad charger include a converter" is a good way to go. Typically you'll see a little note printed on the device, something like 220/110 voltage that'll let you know you're good to go.
What Products Usually Need A Converter?
Other things like your electric razor, curling iron, straighter, blow dryer, etc typically require a converter to match the voltage of the country you're in. But even then, sometimes your device will still blow a fuse even when you're plugged into a converter (hair dryers run through a lot of current, so even with the converter, it can still blow a fuse).
Most volunteers typically leave these items at home, or just buy them in-country if you can't live without 'em. Some countries are so hot and humid all of the time, we think you should check out life as a minimalist.
What If I'm Not Sure?
It's best to keep things plugged into a converter if you're not quite sure and would rather be safe than sorry. Again, it'll just regulate the flow of the voltage so you don't blow a fuse or ruin your device.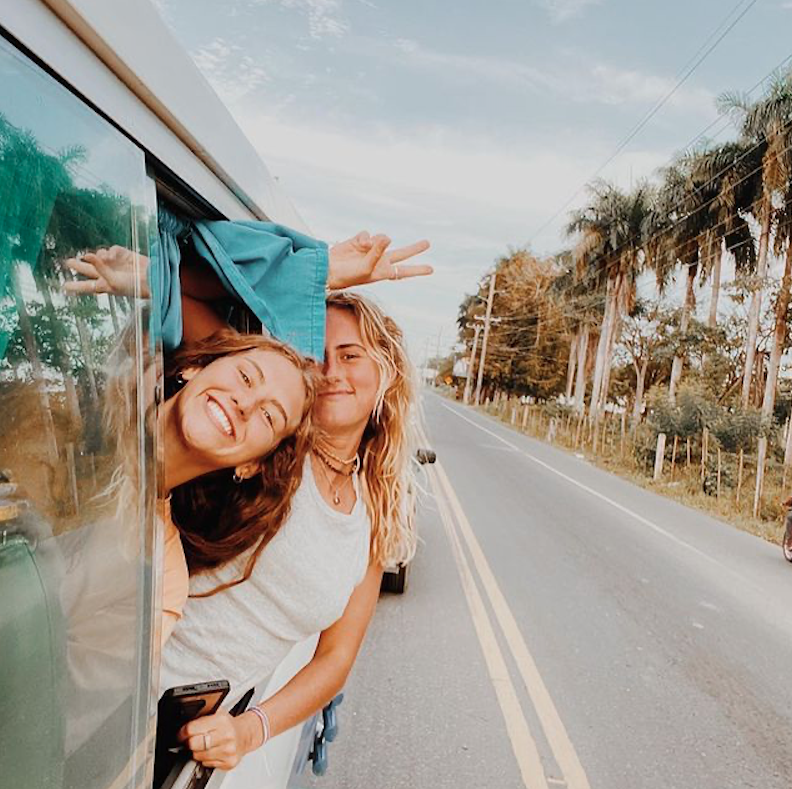 Alright, Where To Buy These Guys?
Buy The Right Thing
You can either buy an adapter or a 2-in-1, adapter and converter combo. It'll make it clear on the product which it is. The 2-in-1 combo is typically twice the price of just a simple adapter.
To help you out, we have some recommendation from ILP volunteers when it comes to buying adapters and converters. The most important thing to keep in mind is which countries you'll be covered for. If you can find a universal adapter, that's a great option because it'll work all over the world — Europe, Asia, Central America, you name it. Before you buy, just make sure you read the description to make sure the country/region you're traveling to is included.
Most of these are in the $13-30ish range, so pretty affordable.
Some Suggestions
My go to is Amazon, though you can typically find some adapters/converters/combos at places like Best Buy, Walmart, Target, or even places like TJ Maxx or Bed Bath and Beyond. I've posted links to Amazon for these suggestions, if they're available there.

+ Apple's Adapter Kit



If you have Apple products, I absolutely adore my adapter kit. Since my phone, iPad and Mac all have built in converters, I just need the right adapters; they're made for Apple, by Apple, so they easily fit into all my chargers. Easy. Their kit has covered every country I've traveled to and plan to travel to.