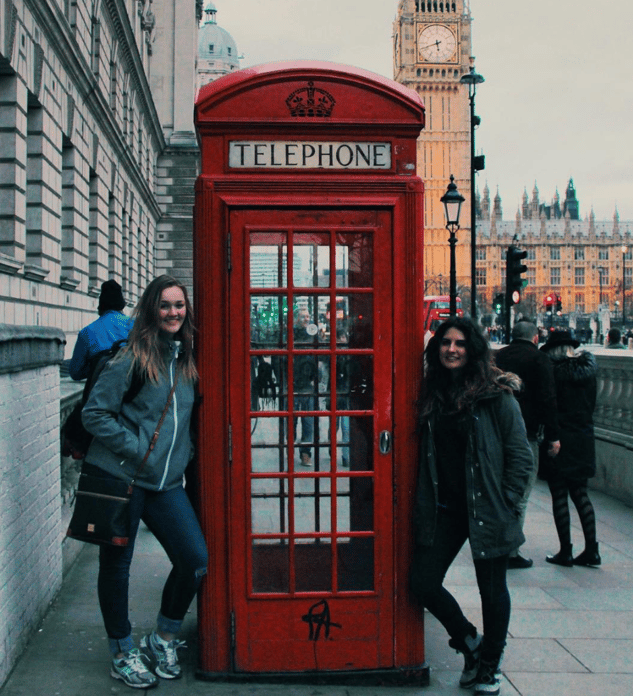 And Sweden and England and France and Germany and Norway and Spain….Do we need to keep going? Turns out flying doesn't have to be expensive — especially if you are spending your semester abroad in Lithuania.

Hey Lithuania, we have great news for you. The capital city, Vilnius, is a hot spot for a few budget airlines which means you often find some of the best flight deals. Save money and see the world by taking dreamy vacations all over Europe? Yes, please.
---
Ready to come join a group of American volunteers in Lithuania?
We'll make this really easy —here's the application!
---


Get your passports ready because we have all the tips and tricks to flying for cheap right out of Vilnius for your ILP vacations (and a few places you should get excited to see) —
Budget Airlines That Operate Out Of Vilnius
When I'm planning a trip from Lithuania, I check out all of these resources below to see where I can find the best deals. Of course deals are constantly changing, so if you're focused on keeping your trip affordable, these sites can be a lifesaver.
Ryan Air: This is a budget airline that has a home in Vilnius, meaning it flies to lots and lots of places. And budget means cheap (but I don't think I need to tell you that). They have really inexpensive flights, especially if you fly one way out of one city and then back home from another city.

Whizz Air: Calling all volunteers who want to save money! Whizz air can also sport some ah-mazing deals. They don't fly everywhere, and don't fly every day, but if you want to be a tourist in one of the countries they do fly to, you don't have to spend much.

Skyscanner: This isn't actually an airline, but it's a flight searching tool to help you find the best deals. It is pretty hit or miss — you can't really check accurately months in advance but it does have a cool feature where you can select "anywhere" as your destination and they'll give you the best deals. Maybe your group will pick a vacation spot depending on what country has the cheapest flights.

Cheapoair: Similar to Skyscanner. The name sort of says it all, right? Not all the flights they post are a steal of a deal, but you can find some killer flights if you poke around (and depending on where you fly).
So, Where Can You Go For Cheap?
In short, lots and lots of places. I did a quick search on a few of the airlines that fly out of Vilnius, Lithuania and here's what I found.
Big disclaimer though, flight prices vary quite a bit depending on the time of year you're looking. In general, summer is a peak season where more people are flying and the prices can double. You'll find the best deals during the cooler months!
Ryan Air*
London: $21
Berlin $18
Brussels: $18
Oslo: $18
Milan: $30
Barcelona: $37
(*these are all organized by city and prices are one-way tickets)
Whizz Air*
Sweden $20
Denmark $34
Netherlands $27
England $29
(*Whizz Air flies to a few different cities, but these are average prices for what roundtrip tickets looked like for these countries, out of Lithuania.)
Any other tips?
Book early: Flights change faster than the weather in the springtime. One minute you've got $40 fights, and the next time you look, they jump up $100. Yikes. Once you get your vacation dates at the beginning of the semester, book 'em.
Buy 1-way: So you're going to Germany because flights were a great deal, but a return ticket got pricey. But buying 1-way tickets is a great way to travel — you can fly into Germany, than plan on taking trains to Amsterdam and Brussels, before flying back to Lithuania via one way ticket from Brussels. Buying two 1-way tickets means you can score awesome deals because you're being flexible.
No joke. If you get the timing right, you can fly to a city in Europe for less than you'd pay for a pair of pants. I am 100% okay with this.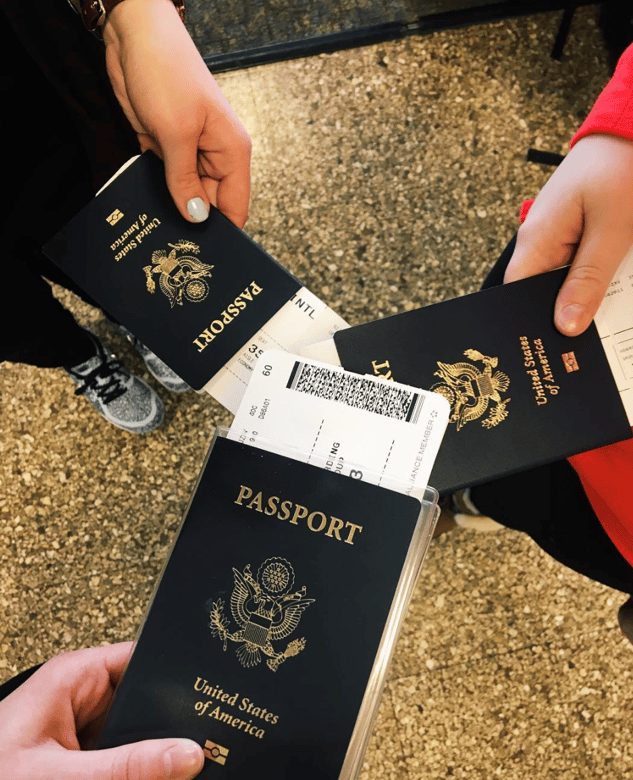 Learn more about spending your semester abroad in Lithuania
We love Lithuania for your semester abroad. It's the perfect spot for someone like you who wants a taste of European living for a few months. It's a melting pot of cultures, has a long history, and beautiful sites (it's home to a castle!). Click that button to get a glimpse of what life looks like while you're volunteering here with International Language Programs.