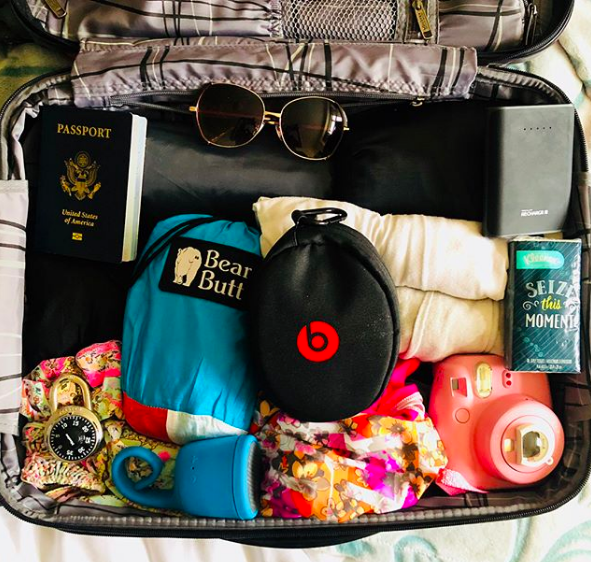 Bringing the right kind of headphones can truly make or break a long flight.
We have a lot of tips for surviving a long flight that includes some podcasts you should listen to and playlists and things to listen to, which means you will need some decent headphones for your trip.
Knowing what kind of headphones to bring with you on the plane is just as important as bringing your boarding pass -- okay, maybe that's an exaggeration, but it's still really important.
Best Headphones To Use On Airplanes
Noise Cancelling Brands
Over The Ear Brands
Ear Buds We Love
A Couple Of Tips
Noise Cancelling
If it's within your budget ... make sure they are noise cancelling. Unless you're a newbie to flying (which is totally cool if you are -- we have some tips for you), you know how loud the plane actually is. Your ears will adjust to the sound (kind of like a really loud sound machine), but if you're trying to hear something, the roar of the plane will really put a damper on it ... not to mention the off chance there is an upset child sitting behind you.
My suggestion: Get some Bose noise cancelling headphones (the more expensive, but better quality option) or these COWIN noise cancellers (a quarter of the price, but they have AMAZING reviews)!
Most noise cancelling head phones are over the ear, but you can find some ear buds as well; I suggest over the ear versions because they seem to block out the sound better in my opinion.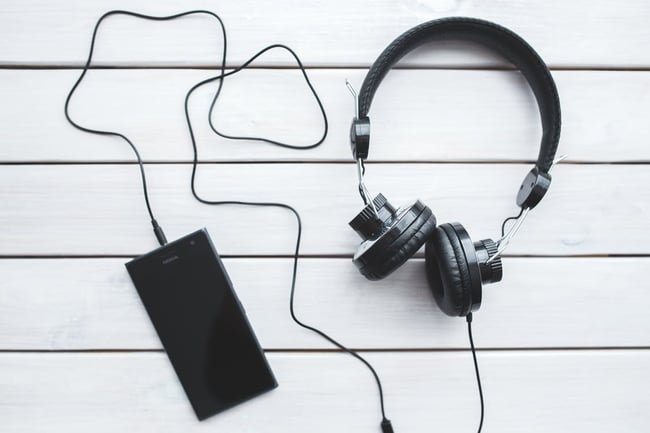 Over The Ear Options
After doing ILP four times and taking a lot of international (and local) flights, I'm a big advocate for having a good pair of over the ear headphones for flights. I've tried both earbuds and over the ear, and the latter just drowns out the noise a little better (plus, if you're trying to sleep, you can turn on some calming music and you won't hear a peep around you). It's not everyone's style, but over the ear are just better in my opinion.
Along with the Boise and COWIN noise cancellers above, Beats headphones are great as well. Again, they are going to be pricey because of the quality, but will last you so long and will be worth it in the long run.
If you're not looking to spend that much, give these SOL Republics a try or these Audio-Techincas.
Really Good Ear Buds
Not everyone has the same opinion as me and that's okay. If you hate over the ear headphones, you have options too. I actually prefer ear buds when I'm not flying, so I get it.
My personal favorite when it comes to ear buds are these Bose QuietComfort Noise Cancellers. They fit in your ear like a dream and are so comfortable and do really well drowning out noise. Apple's AirPods are also a favorite, especially if you're going to use them for exercising as well. A little cheaper option is the TaoTronics Active noise cancellers.
Something to keep in mind: I also like traveling with both over-the-ear options and a pair of earbuds; sometimes it's nice to switch out what kind of headphones you're using to give your ears a break, especially if you're going to be listening to something to 10-14 hours on a long flight.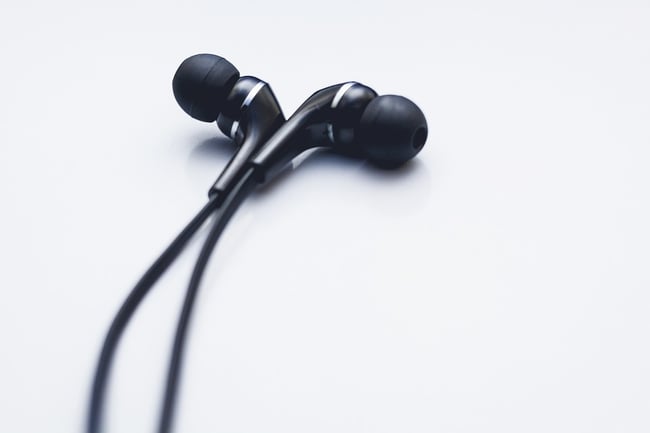 A Couple Of Tips
Bring Headphones With A Cord
If you're planning on bringing wireless headphones to use with your phone that's great, but make sure you also have a pair that you can use with the screens on the plane to watch movies. If you don't have a pair that you can connect to the screen, you'll be stuck with the free ones they hand out on the plane and those are worse than anything you could ever buy.
Even if you just bring a cheap pair like these Betron ear buds, it'll be worth it to have the entertainment.
Plus, your wireless headphones might run out of battery quicker than you want, and you do not want to run out of battery on a long flight.
If You Have An iPhone
One thing that I seem to always forget since getting one of the newer iPhones is that the phone doesn't have a headphone jack. If you're bringing Apple Air Pods or wireless head phones, you won't have an issue with your phone, but you won't be able to use them on the plane, but then if you bring headphones with wires then it won't work on your phone.
I have the solution. Make sure you bring this with you so you can use the same wire headphones for both your phone and screen.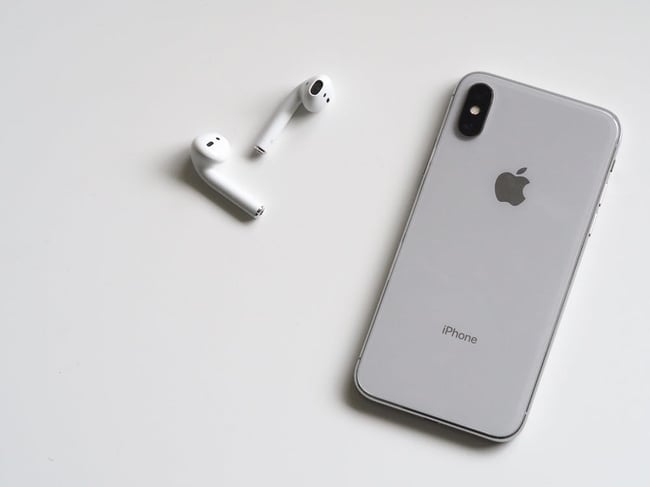 Like I said earlier, headphones are important to surviving flights, long train rides or bus rides. You'll use them your entire semester abroad, so you may as well invest in a good pair. You'll be so happy you did.
Are you ready for your next big adventure? Well, ILP could be right up your alley. We send volunteers abroad to countries all over the world, plus you'll get vacation time to explore even more. Get ready for a lot of travel and adventures on a semester abroad with ILP!