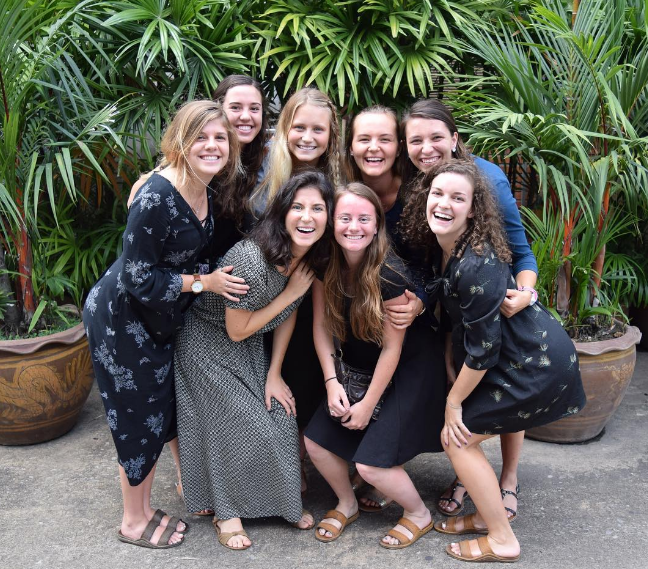 You want clothes that make you feel really cute, are really comfortable, and keep you covered up in all the rights places no matter how you bend or move. Oh and it's gotta be a good price, right? We have our favorites, right here.
Have some questions about what clothes you should take on your ILP trip? Click here to talk to a representative in the office who has been abroad with ILP. They can give you great tips!
Our volunteers teach English abroad to the cutest kiddos and they're all in the same boat, too — What do you wear while teaching? Once you have that question sorted out, it can be hard to find the best teaching clothes. When you're working with kids, it's huge to have the right attire. It makes the biggest difference, so we've been searching far and wide for tips for you beautiful teachers!
Here are a few places that can hook you up with great clothes for teaching!
Old Navy
LuLaRoe
Downeast
Eddie Bauer
Target
Old Navy
Old Navy is a great go to for reasonably priced EVERYTHING. And, they seem to have good sales online and in store all the time. I can usually find coupons online that give even more discounts, so if you like saving money like I do, check that out.
I've had really good luck finding shorts here that are a good length (to the knee). They also have good options for shirts that are casual but comfortable and look good for teaching.
Head's up — Old Navy really goes for whatever the current style is .... so sometimes that means shorter shirts and different cuts. Just remember to do the arm test - while you're in the dressing room, reach above your head and see if the shirt comes up on your stomach and then touch your toes and see if it covers your chest, too.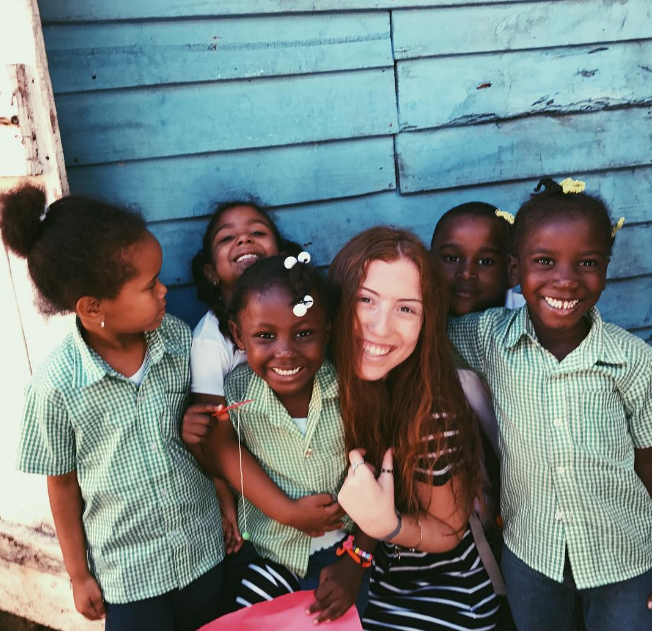 LuLaRoe
Do a search on Facebook or Instagram and find a consultant to follow. They do these Facebook sales from their inventory and you grab whatever you can find that they've got.
This can be a little bit pricey, but they are so comfy and cover you so well. You can buy a dress that is an entire outfit that you'll wear over and over and over. Our favorite comfy dress (especially if you're teaching in a warm place like Thailand) is the "Carly" dress.
LuLaRoe has a ton of patterns you can choose from, from basic to crazy you'll be able to find something that stands out to you. Their dresses and skirts are super comfortable, lightweight and great lengths for teaching. They also have shirts and leggings as well, but my favorite go-to's are their dresses and skirts.
Downeast
Downeast specializes in modest clothes and if you're from Utah or Idaho you're probably familiar with them. You can find everything you could want clothing wise. Shorts, jeans, layering tees, shirts, skirts and dresses. I feel like their clothes can tend to be a bit more dressy than casual but it's worth looking into.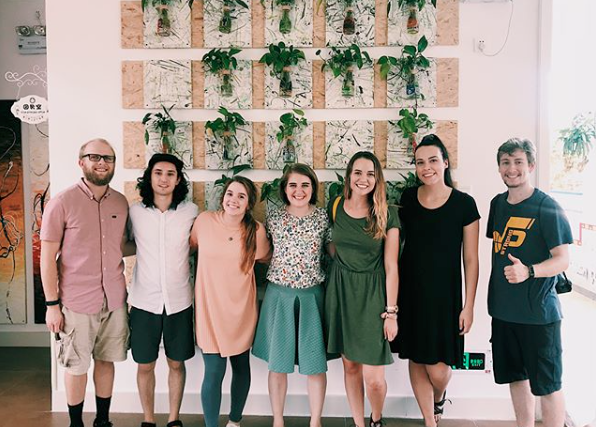 Eddie Bauer
Eddie Bauer is known for their outdoor clothing and have surprisingly good finds. Head here for longer shorts, nice casual t-shirts and lightweight pants and other fantastic things. They are a good go to if you are looking for clothes for super hot summers, or cold winters because they have a wide variety of lightweight and heavier weight clothes.
Eddie Bauer is going to be on the pricier end, so if you're on a budget this might not be for you but you will be paying for quality. These staples might last you forever. Check out their sales and if you're near an Eddie Bauer outlet, that'll be a good route to go.
Target
We love Target for a lot of reasons, but their clothes are a favorite. We can't get enough of their t-shirts. You know those displays they have with the shirts folded up in every color? They usually have them for around $8 a shirt of sometimes you can find sales for $5 a shirt - they are so great for mix and matching with all your outfits.
These are shirts I took on all of my ILP trips. They are affordable and if something happened to them I wasn't heartbroken because I knew I could get more. I might have one in every color...it's fine.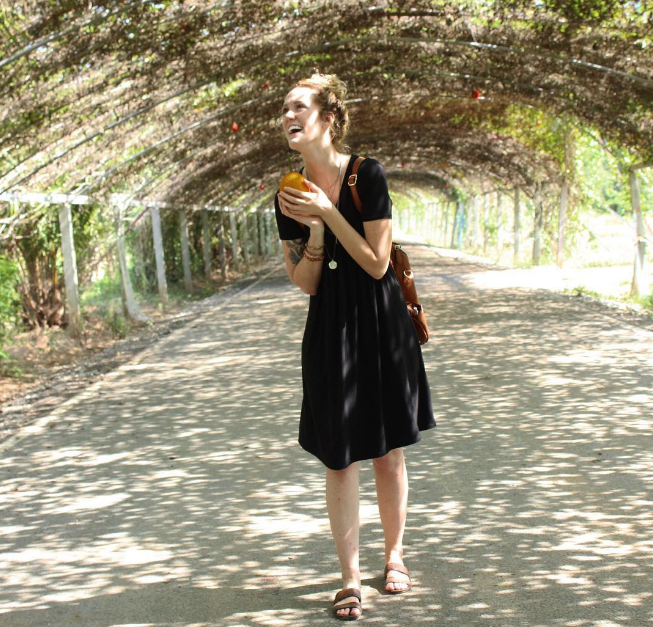 Excited to volunteer abroad, but still have some things to sort out? We have a whole section on the ILP blog about how to get ready for your semester; it's full of things like how to get cheap passport photos or the scoop on the ILP phone plan.

If you still have a few questions, we can also help you sort that out. Come click that button to get in touch with an ILP rep who has volunteered with us before and can help you out: