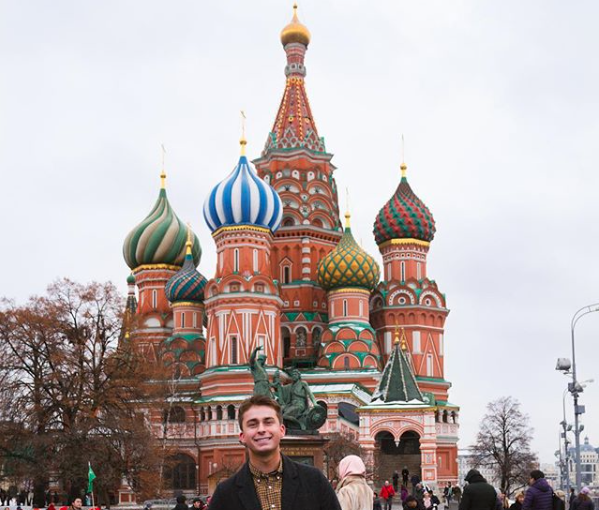 Avoid traffic and taxis by going deep underground into a whole different world…even if you don't speak Russian. Welcome to your semester abroad in Russia! Great choice; Russia is a fabulous way to start off a gap year between school, work or just life in general.
You are just getting over the jetlag, have already met your adorable students (if you're teaching English in Russia like you would with ILP!) and are ready to explore your home for the next few months. That means tackling the metro. It may seem intimidating to buy a ticket, pay in rubles and hop onto a train thousands of feet under the bustling city, but it's a cinch…really!
The Moscow Metro is easy to use (even if you have never used a metro before), the prices are affordable and every station is basically a beautiful museum. Here's what you'll need to know before seeing it all for yourself:
Finding the Metro
Buying a Ticket
Getting Around
Enjoying the Sites
Finding the Metro
If you can find a big red "M" in the city, you can find the metro. These huge sign posts are usually pretty easy to spot and will lead you to a ticket counter or a huge escalator that will guide you deep underground where you can catch your train. So while you are exploring all the things to see in the famous Red Square while teaching English abroad, don't forget to find the red "M" that will get you to your next adventure.
This transportation system is open from 5:30 AM until 1:00 AM, giving you plenty of time to explore.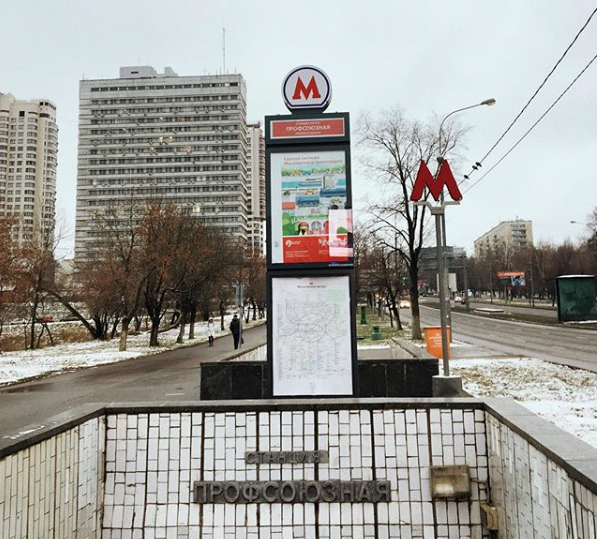 Buying a Ticket
Once you've found the metro, you are going to need a ticket. Since you get to live abroad for a semester here, (lucky you!) you are going to need more than just a single-use ticket. Your best option is going to be a Troika card; essentially you load a number of rubles onto the card and use them until they run out. You can then put more money onto your card at the "Kassa", or ticket counter.
While the metro is one of the easiest ways to get around, you can also use your Troika card for public busses, trams, or trolley busses.
And don't worry if you miss your train while buying a ticket; these trains come every 1-3 minutes, so you will never have to wait long.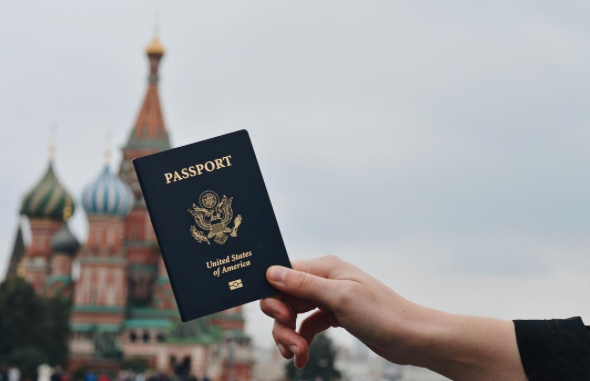 Getting Around
None of the signs within the metro will be in English, but that's totally fine. Don't believe me? Each metro line is color coordinated, and pretty easy to figure out. Knowing the first and last stop of the lines you use the most will help you know which side of the platform to get onto, so you don't end up going the wrong way.
So before you jump onto a train, take a minute to look at a map and make sure you know your route. Maps with stop names in English are easy to find, or you can use this handy app. : it doesn't use internet and can even help you chart how long it will take to get from your home metro stop to the GUM.
When on the train, count your stops to make sure you get off at the right one, or keep an eye on the little lit up tracker above the doors. Be sure to listen to the Russian announcements on the train even if you don't speak the language: An announcement with a male's voice is made when the train is going to the city center, while a female voice announces the stop when the train is going away.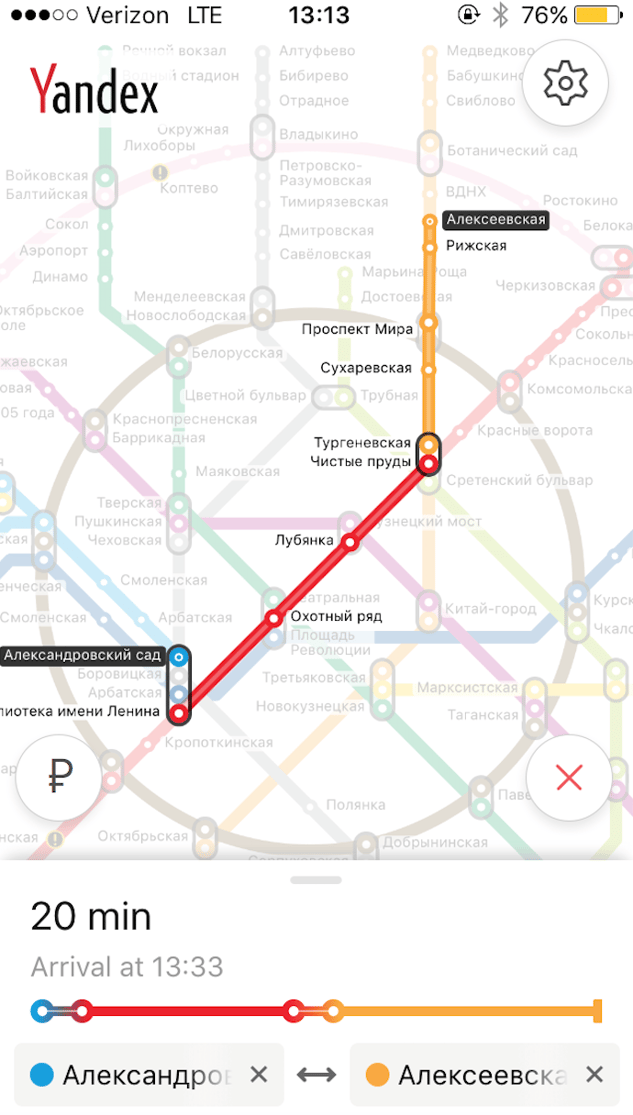 Enjoying the Sites
While you will be using the metro to get to the Novospassky Monastery or other sites in Moscow, spend some time just exploring the metro itself. The Park Podeby stop is one of the deepest in the whole world and the stops themselves are absolutely gorgeous…some of them are actually protected by the government!
Jamie R., a past ILP volunteer talks about how incredible the Moscow ride is, remembering how "the longest escalator in Moscow was literally a 3 minutes ride down to the metro, and St. Petersburg were even deeper down. Talk about a good workout!"
There are statues, murals, and even vendors you can run into while walking around these underground stations. Some you might want to check out are Kievskaya, Mayakovskaya, Ploschad Revolutsii and Arbatskaya.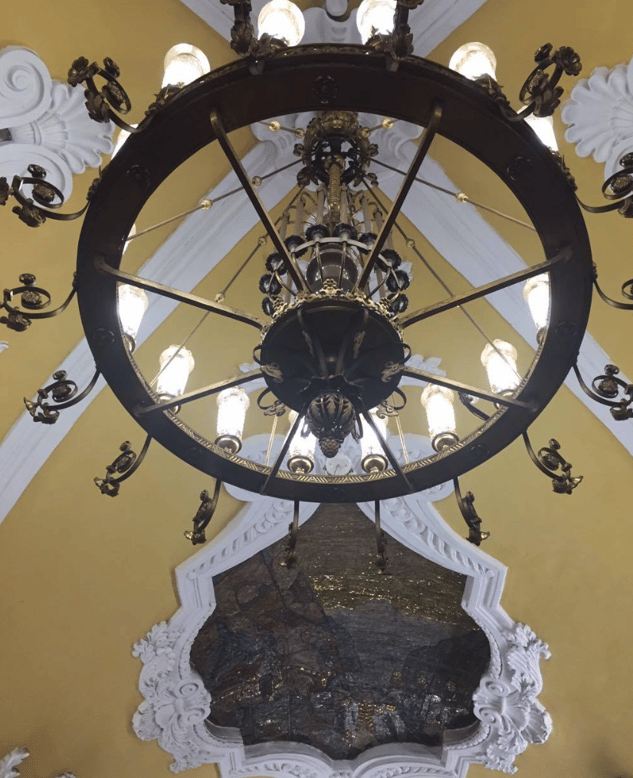 After just a few weeks, you won't need travel tips like finding the ВЫХОД В ГОРОД (exit) or ПЕРЕХОД (change to another line), because you'll be an expert!
Want to know more about the adventures you'll have while spending a semester in Russia? Click the button below!