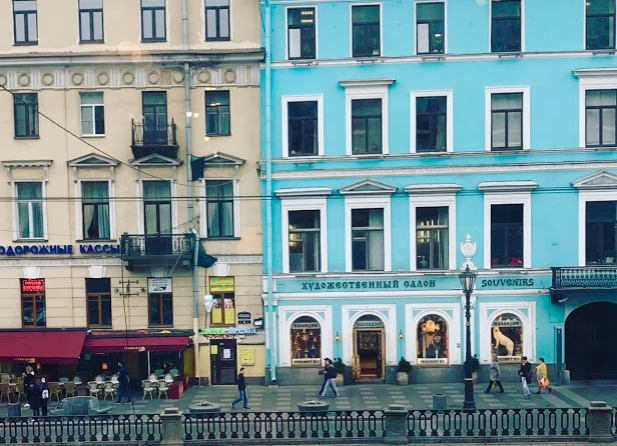 Do not miss the chance to explore this iconic city!
For anyone looking for a city crammed full of gorgeous buildings, stuffed with manicured parks, bursting with palaces and exploding with history, St. Petersburg is your go-to city.

Since it's a favorite trip our ILP Russia volunteers love to take, we have the tidbits you need to plan a perfect itinerary, complete with our highlights and suggestions.

Pst: Russia's a bit tricky to get to, but not as an ILP volunteer! We have a guide all about volunteering in Russia that you might be interested in.
How To Get Here
St. Petersburg is exceptionally well connected, so you'll be able to get into the city via train or via plane, whatever works best for your itinerary.
By Plane:
Pulkovo Airport — Use search sites like Skyscanner to help you get the best fair; from Moscow, it looks like you can fly to St. Petersburg from less than $100 round trip (or around $200 if you're booking in more popular seasons, or booking late).
A direct flight from Moscow is just over 1 hour.
To get into the city from the airport:
City buses (use 39 and 39 EX) and the minibus (K39) will take you to the metro stop Moskovskaya (Московская). It takes around 35 minutes and costs 40 Rubles.
Once you get to the metro, you can ride on the blue line (metro line 2) for about 20 minutes to get into the city center.

Uber and taxis are also available; Plan on paying 500-900 Rubles for an Uber, and about 500 more Rubles for a taxi ride into the city.
Getting there via train:
St. Pete's has five major train stations, so be sure to watch what station you're booking a ticket for. There are faster trains that are only 4 hours, or longer overnight trains that are more like 10 from Moscow.

Prices have a huge range (toy around with booking tickets here): you can pay $35 or $150+ depending on the speed of your train and the type of seat/carriage you book in. There are seats only, open sleeping compartments and more private, closed compartments that impact the price.
What To Do In St. Pete's
Cathedral On The Spilled Blood
This church was built on the spot where Emperor Alexander II was assassinated in 1881 (hence the name). Get your camera ready because you will want to photograph every inch of this incredibly intricate exterior ... then you go inside and taken a hundred more pictures. The whole cathedral is smothered in detailed mosaics and paintings. It's stunning, breathtaking, borders on the unbelievable and an absolute must-see.
Pst: That picture is of the ceilings found in this cathedrals which are all mosaics ... Everything you see is made up of thousands and thousands of tiny tiles!
Get here: You can ride here on the metro (the nearest stations are Nevsky Prospect / Gostiny Dvor) — the intersection between the blue and green lines.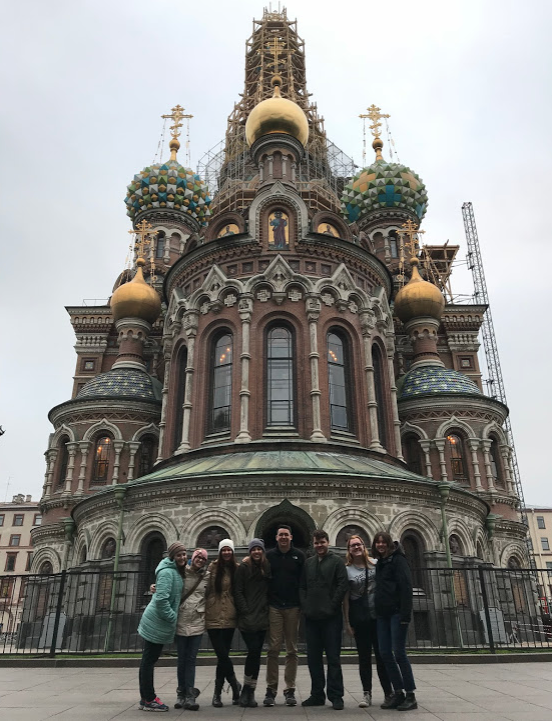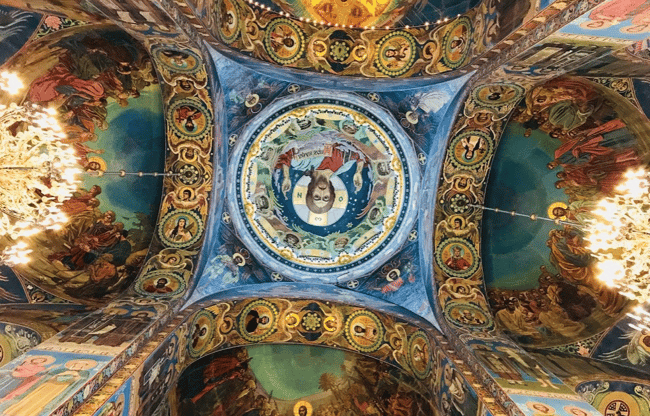 Pst: That picture is of the ceilings found in this cathedrals which are all mosaics ... Everything you see is made up of thousands and thousands of tiny tiles!
Hermitage
This will probably be the biggest museum you'll ever see in your life — block out decades to actually see and read about everything. There are over 3 million pieces here (not all can be displayed at once). There are also over 400 rooms, filled with artistic and cultural treasures.
It's enormously impressive — inside, you can find paintings by the greats like Rafaela and Leonardo da Vinci and sculptures by Rembrandt, Monet and Michelangelo. You'll see stately palace rooms, portraits and statues, relics and pretty painted ceilings. Even if you don't love museums, the exhibitions here captivate a slice of Russian history that shouldn't be missed.
Get here: The nearest metro station is Admiralteyskaya.
Hours: 10:30 AM to 6:00 PM (9:00 on Wednesdays)
Cost: 300 Rubles to 700 Rubles, depending on how much access you'd like. Get ticket information here. (Also — it's free every Thursday, but the lines will be very, very long!)

Tips: The line to get in (and to buy tickets) tends to die down around 4:00 PM; think about planning your visit later in the day and waste less time waiting in line.
You can order tickets online which are good for 180 days; that way you can break up your visit so it's not a huge marathon session at the Hermitage. If you'll be doing to St. Pete's more than once and would like to see more, this is a good option for you. It's a little more expensive online, but you'll skip the "buying tickets" line which is nice.

Visit their website for more info on the exhibits, tips on how to map out your visit and more.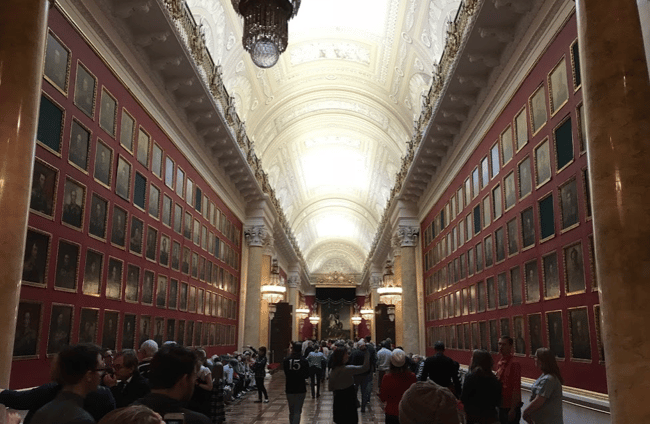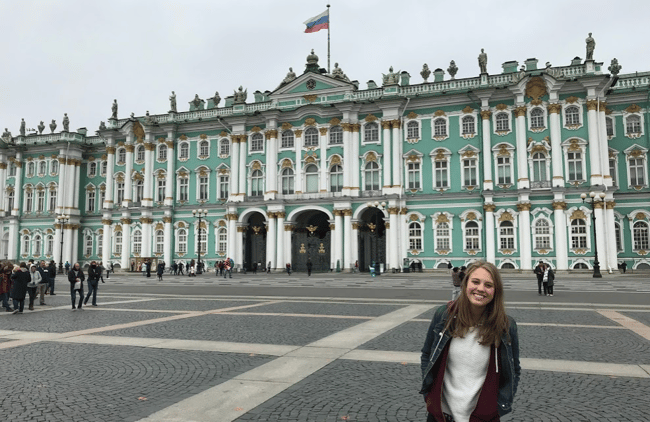 St. Isaac's Cathedral
Come visit the stunner of a cathedral for an impressive tour of the largest Russian Orthodox cathedral in the city. You'll love the stained glass windows, paintings and impressive facades. But real gem is the view from the top; climb 300 stairs to reveal the city of Saint Petersburg spilling out below you. It's very pretty in the day time, but see the city lit up at night is also lovely.
Get Here: Admiralteyskaya is the nearest Metro stop

Hours: 10:30 AM to 6:00 PM (Last admission at 5:30 PM) — closed Wednesday

Cost: 250 Rubles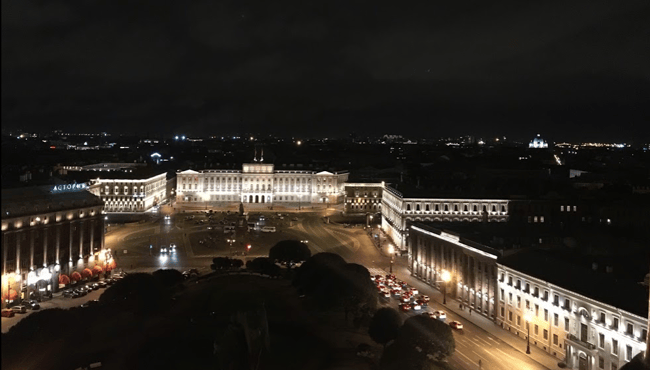 Peterhof Palace - Do not miss this!!
We've heard again and again how Peterhof if the highlight of St. Petersburg — this series of elaborate palaces and even more elaborate gardens, all laid out on order of Peter The Great. Once you visit, you'll understand why this is called the Russian Versailles: it's sumptuous and insanely pretty (plus, is right across from Finland which is just the coolest).

We suggest spending most of your day here: it takes about an hour to get from St. Pete's to the actual palace complex, and then you'll want plenty of time to wander around the gardens. Don't rush your visit! You can go inside of the palace, but we've had ILP group spend hours just walking around and admiring the fountains and curated hedges.
Insider tips: They only turn on the fountains certain times of the year for a limited amount of time. Check to make sure you plan your visit right if you want them to line up with the fountains.
Getting here: This is a comprehensive guide that answers exactly what you're asking — but basically you can get here via these little mini-buses (marshrutkas) , via a train (then a bus), or by hydrofoil which is a fancy little boat with windows; it's more expensive but our favorite way to get to Peterhof Palace.
Cost: You are welcome to go inside (get ready for more insanely pretty state rooms and history!) — tickets range from 300 - 1000 Rubles depending on what part of the complex you are exploring. Get more info on tickets here.
...But we have also had groups that just want to hang out at the gardens for hours and and hours. They are worth the trip out here, that's for sure.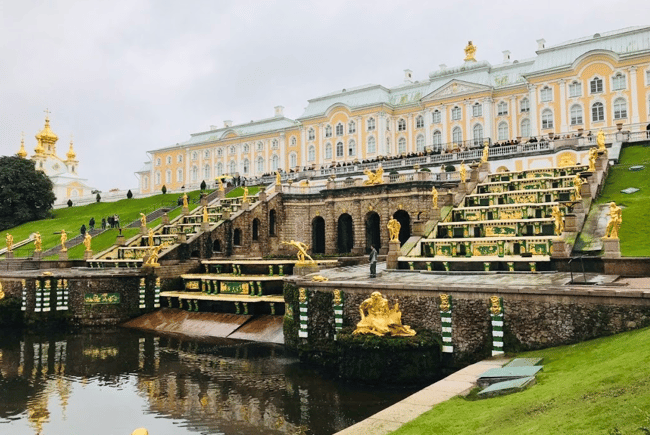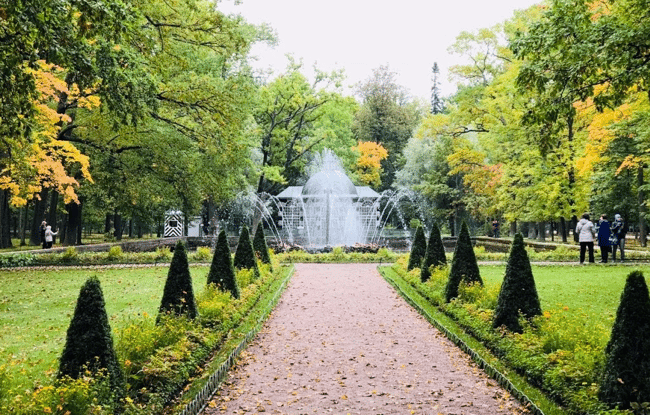 Peter Paul Fortress
Big, big, big fans of this section of the city. The fortress is the original citadel of Saint Petersburg, way back when Peter The Great was in charge. The cathedrals house the remains of several Russian Tzars; towering spires and a geometric layout hide some impressively opulent palaces inside.
Getting here: Gorkovskaya is your nearest metro stop
Catherine Palace (Tsarskoye Selo)
The opulence and extravagance of how the old Russian rulers lived is more than evident after a visit to the Catherine Palace. Over 100kg of gold were used to decorate the elaborate palace, not to mention the exorbitantly expensive and handcrafted furniture inside. This place screams royalty and is another jewel in St. Petersburg's crown.
Getting Here: Moskovskaya metro station is your nearest stop; from there you can take a local city bus (marshrutkas) to the "Pushkin" stop.
Hours: Always closed Tuesdays, and the last Monday of each month.

May to September: Wednesday to Sundays 12:00 PM -5:00 PM. Mondays 12:00 - 8:00 PM

June to August: Wednesday to Sunday 12:00 PM -7:00 PM ; Mondays: 12:00-8:00 PM .

October through late April: 10:00 AM -5:00 PM Wednesday to Sunday, 10:00 AM to 8:00 PM. on working Mondays.

Cost: 720 Rubles (Students with an ID can get half off). The lines can be quite long, just as a head's up.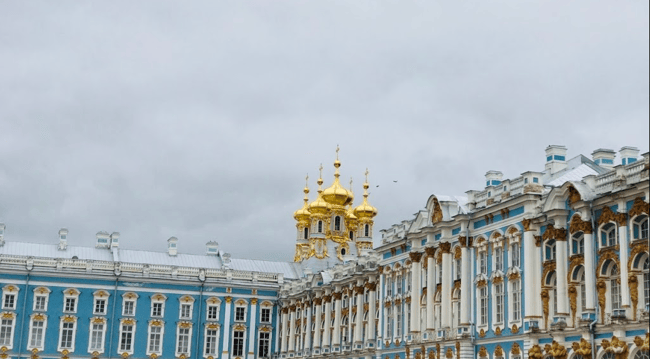 See The Theater
Arts and culture are an enormous part of Russia, and the city of St. Petersburg is the cultural hub of this country. Miranda, an ILP volunteer who went to Russia, recommends seeing the circus in Moscow .... but says you'll be be missing out if you didn't see the ballet in St. Pete's.
You'll find quite a few theaters and shows around, but the Marrinsky Theater is a stunner. Built in the 1800's, this theater has housed some of the most famous and iconic shows in all of Russia. We love the things you can buy in this country but getting a picture and seeing a show may be our favorite Russian souvenirs.
Here is the website of the opera house so you can see what might be playing while you are visiting. We recommend talking to your Local Coordinator about booking tickets VERY early — they tend to sell out quickly.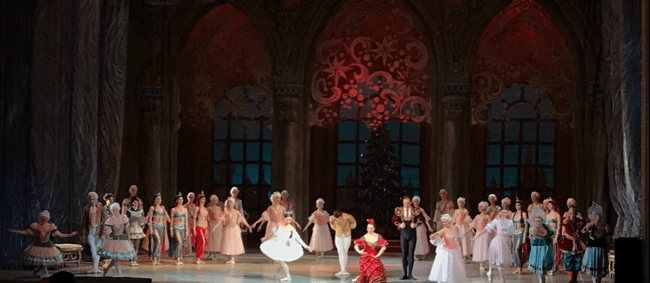 When Should I Visit?
St. Petersburg is worth seeing, so please make time for this city no matter when you are in Russia. However, if you'll be living in Russia for a semester, you'll have your choice of seasons:
Spring semesters: Go towards the end of your semester. It will be warming up, which means sunny days to explore the city and the grounds of Peterhof. They also turn the fountains on around mid-May, so try and pack your visit in right before you'll be leaving Russia.
Fall semesters: We suggest going early, pretty quick after you first get to Russia. If you're there in the summer and early fall, you might catch the fountains at Peterhof. If you'll be going in September and to-mid October, plan on seeing the pretty fall foliage in St. Pete's (and the fountains - the turn off at the end of October for the season). So pretty!
How Long Should I Visit?
There really is so much to see in this city, but we get that you want to explore what else Russia and Europe have to offer. We suggest spending three full days here — but two full days will let you see the highlights. Again, don't rush your visit to the Peterhof, and remember that there is so much to see in the Hermitage and Catherine's Palace.

Also something to keep in mind: You may have long layovers in St. Pete's if you'll be flying to countries like Finland or any of the Baltic countries. Past ILP groups have visited St. Petes on a weekend, then seen even more between flights on their vacations.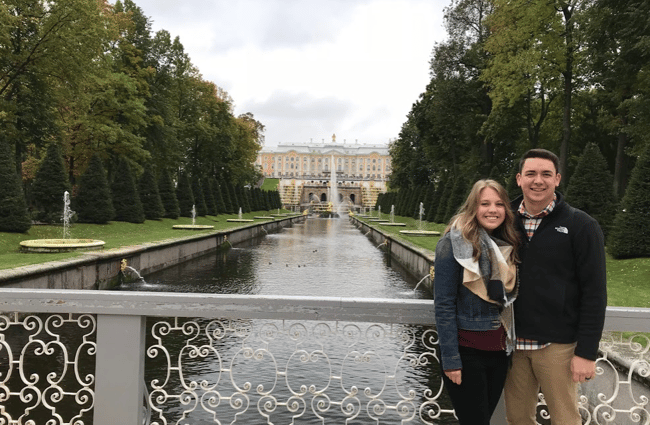 Ready for borscht, babushkas and travel? Then a semester abroad in Europe is for you! Click below to learn about what cities you can volunteer abroad in Russia with ILP —