Zoe Laz is headed to China this week to see some of our volunteer's favorite spots…but that's not all there is to see in this country! Don't miss out on these cities you have time to visit when you live here for a semester abroad. You can't miss out on seeing China's world wonder in Beijing—The Great Wall of China! While Zoe Laz is in China, she'll also be checking out the mountains of Zhangjiajie and Yangshuo which both look like heaven on earth. Want proof? Follow Zoe —and ILP—on Instagram to see shots from their adventures.
She's got a busy week visiting so many places, but this country is huge and you can do a lot more when you actually live there for a semester.
Along with all the places Zoe will be traveling to, here are 10 more of our favorite spots:
Chengdu's Pandas

Shanghai

The Terracotta Warriors

This UNREAL lake

Wuxi's Bronze Buddha

The Venice of China

Yellow Mountain

The Hawaii of China

Longji's Rice Terraces

The World's Largest Buddha
Chengdu's Pandas
Ever wanted to cuddle a real life panda? Of course you do! China is the only place in the world where pandas live naturally and you can see them up close if you head to Chengdu. The world famous panda reserve there lets you snuggle and take pictures with those Giant Pandas in China we know you're anxious to see ... so adorable!
Shanghai
Plan out a couple days to explore Shanghai — there is a lot to do, especially if you love Disney. Shanghai Disneyland is now open and would make for a pretty perfect day. Head over to the Shanghai Animal Park to cuddle a lion cub after seeing the city's iconic skyline and don't forget to visit People's Park. Shanghai will keep you busy!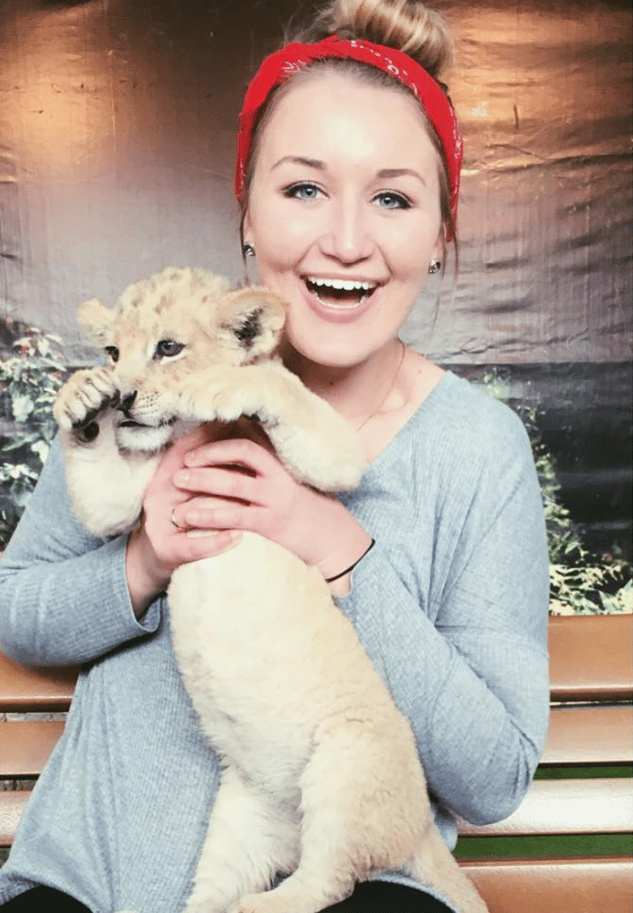 The Terracotta Warriors
China is full of history and a visit wouldn't be complete without seeing the Terracotta Warriors in person. Head up to Xi'an to see rows and rows and rows of the soldiers and check out the city's hidden secret while you're in town.
This UNREAL Lake
We've got another place to add onto your list of must-see travel spots in China — the Jiuzhaigou National Park. These lakes (and the whole park) are sooooo pretty, just check out that unedited pic! We've also got a whole post about how to plan your trip to Juizhaigou to make visiting here in real life even easier.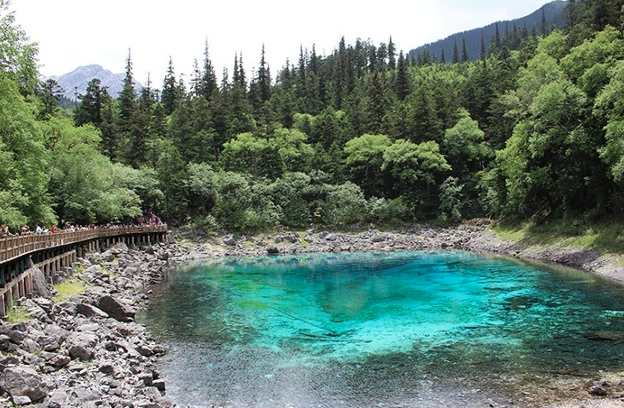 Wuxi's Bronze Buddha
After getting to China, you'll start to notice how Buddhas are everywhere, so it only makes sense to hang out with one or two! Wuxi's a small city with a giant bronze buddha that's worth seeing (here's your weekend guide to Wuxi).. After running through gorgeous temples and pagodas, make the climb to hang out with Buddha's toes.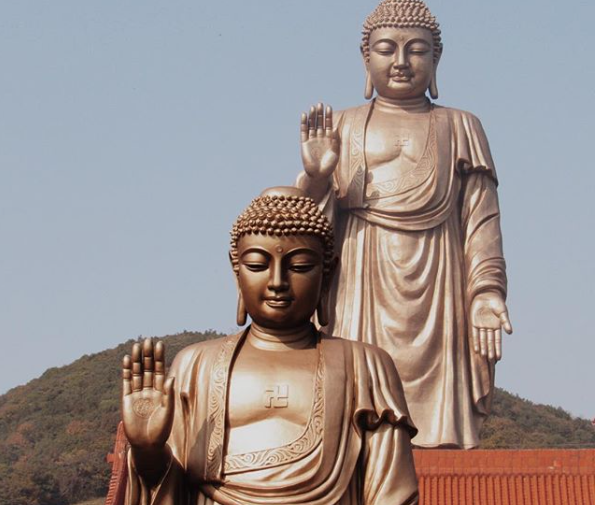 The Venice of China
Italy's Venice is pretty amazing (our ILP Europe volunteers can actually vacation there) but our volunteers living in China can see the East's version. In fact, we even have one of our schools in Suzhou. Soak up the picturesque waterways and check out the food market before leaving.
Yellow Mountain
For some of the most amazing views, get your hiking shoes on and climb Yellow Mountain (Huangshan); there are quite a few stars and steep climbs, but seeing mountains like this makes it so worth it. (If you haven't noticed, China's got some incredible mountains!)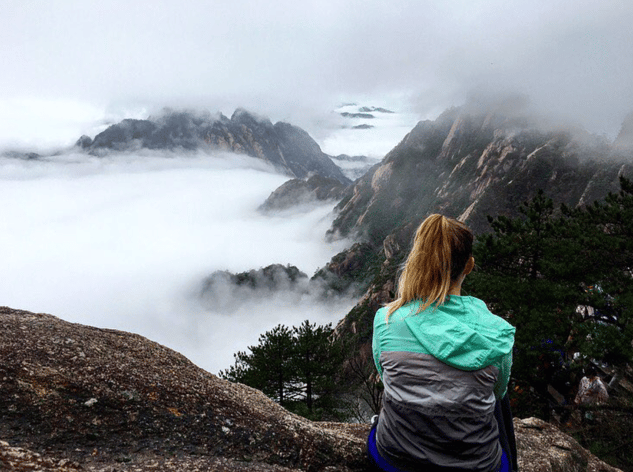 The Hawaii of China
In the mood for some sand and sun? China's got you covered. Head down south for a week full of beautiful beaches, amazing tropical fruit and a monkey island.
Longji's Rice Terraces
You'll get very good at eating rice with chopsticks while living here, and you'll love seeing the breathtaking rice terraces. There are tons of rice terraces you can visit, but my favorite was in Longji — It's not too far from Yangshuo's Dr. Seuss mountains, so visit while you're in the south.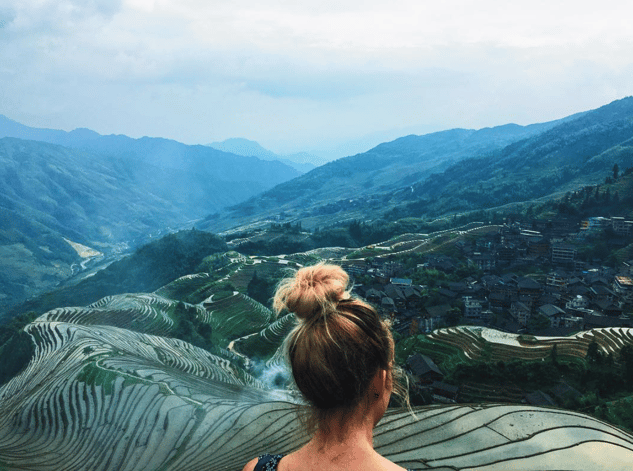 The World's Largest Buddha
If you'd like to see something bigger than Wuxi's Buddha, the one at Leshan should be big enough for you…it's the largest in the world! The city isn't that far from Chengdu so after you get your fill of pandas, come see this massive statue.
Check in with our blog and the ILP Instagram to see what else Zoe is up to while in China and to learn more about volunteering with ILP; you don't even need any teaching experience to volunteer with us and we have schools in lots of other countries! Here's what it take to be an ILP volunteer.
Check out what living in China is really like by clicking below: