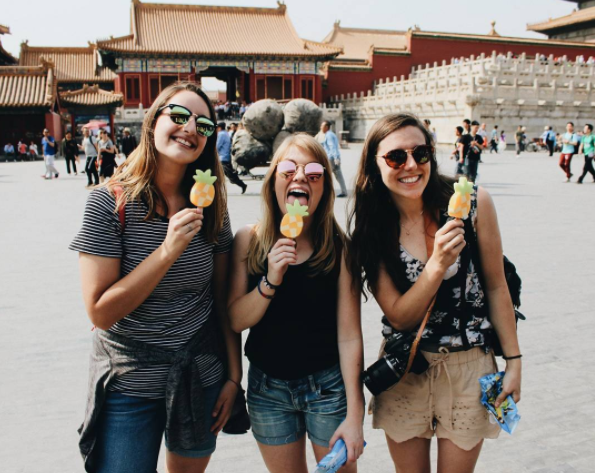 Headed to vacation in Beijing? While staying there you have a million options for hostels, AirBnbs and other places to stay. Here are a few of the best places because you need a good place to hit the hay after a long day hiking the Great Wall of China or bargaining in the Pearl Market.
Not sure what to expect in China? Click here to learn what a typical day is like during your semester living abroad volunteering, and traveling with International Language Programs(ILP).
Red Lantern Hostel
Chinese Box Courtyard Hostel
Sitting On The City Walls Courtyard Hostel
Imperial City Airbnb
Cute Airbnb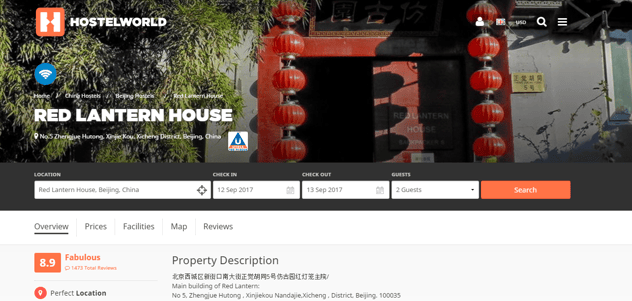 Red Lantern Hostel
The Red Lantern Hostel calls itself "a slice of Heaven that everyone can afford"- but just because it's affordable doesn't mean it's low quality! With clean rooms and cute charm it's a great place to spend your time. It also has a great location and within walking distance of three subway stations (which is the best way to get around Beijing), it won't take you long to get to The Forbidden City and other popular areas of downtown Beijing.
You can book a good variety of tours through the hostel and they offer several different tours of the Great Wall.
Dorm rooms start at around $12.00 a night and go up to $45.00 a night for a private room.
Chinese Box Courtyard Hostel
The Chinese Box Courtyard Hostel has amazing ratings and it's easy to see why! It is super beautiful and clean with a very helpful and kind staff.
Within 20-30 minutes you can walk into downtown and be right at the Forbidden City. And, it's only a 5 minute walk to a subway station so it's quick to get all over the city. The area surrounding the hostel is also really unique and fun to explore.
On Monday they have BBQ's, Wednesday is Family Dinner and Friday is dumpling night so be prepared to have some great food. They also offer traditional tea ceremonies where you can be introduced to Chinese culture ( how cool is that?!).
Rooms start at around $22 a night for a dorm room.

Sitting On The City Walls Courtyard
Okay, this place is super rad! The decorations are traditional and there is a really cool courtyard full of plants, statues and lanterns, which is a great place to hangout in!
Most importantly in my opinion, the location is unbeatable. Only about a 15 minute walk to the Forbidden city and it is really easy to find. Another cool part about the location is the neighborhood. You are not that far from a busy city but it seems very quiet and peaceful where you're staying.
Dorm rooms start at around 15$ and you can get private rooms closer to $40.
Imperial City Airbnb
This cute little place is full of plants and feels really homey. It can sleep up to 8 people so you could grab your ILP group and all stay there together! Don't forget you get to split the cost of the place with everyone which makes it so much more affordable.
It has good reviews and a good location so you are not to far out of the city. It's really nothing too fancy, but works great for a good place to stay! The owner is very helpful and will make sure you are comfortable.

Cute Airbnb
So this one doesn't have a name so we'll just call it cute. This one is as fancy/decorated as some of the other places, but it is a great deal and can sleep up to 4 people. You have the apartment to yourself which includes a kitchen and other basics you may want.
You are really close to a few different subway stations and bus stops which makes it convenient and easy to get into the city.
Your host is super cute and willing to help how she can which makes it feel really welcoming!
This is about 65$ a night, but again... you can split that price with the other people you are staying with.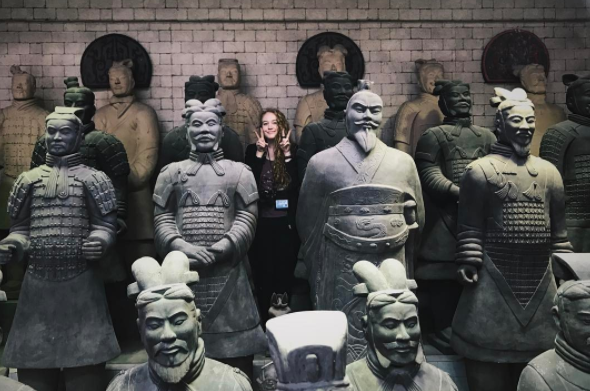 Excited for China and everything it has in store?! Click the button below to learn more about China and the rad things you can do there!