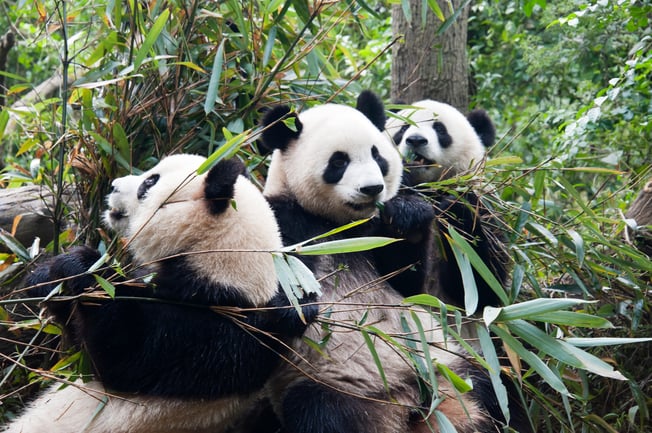 Dreaming of seeing giant pandas while living in China for a semester? Well, now's your chance! Travel to Chengdu, China and you can learn more and see this beautiful endangered species.
International Language Programs (ILP) sends volunteers all around the world to make a difference in the lives of children by teaching English. One of the countries that ILP sends volunteers to is China (which might be our favorite country just because of the pandas).
While volunteering abroad, ILP volunteers also get the opportunity to travel to many incredible places all around the country — you get quite a bit of vacation time plus every weekend off as an ILP volunteer! Besides seeing the Great Wall, make sure you head to Chengdu and check out the Panda Reserve if you want to see Giant Pandas in China — it's the best place to do just that.
Time To Vacation In Chengdu!
You can see pandas at different zoos across China, but Chengdu is the prime spot to see them. I mean, this place is renowned around the world for preserving this endangered species.
Here's everything you need to know before you go:
Chengdu Research Base of Giant Panda Breeding
How much does an entry ticket cost?

How to get to Chengdu

How to get to the Panda Reserve
Chengdu Research Base of Giant Panda Breeding
This beloved endangered species is native to China and is at a very high risk of extinction because of the destruction of their natural habitat. In a recent survey, there are only about 1,600 pandas remaining ... not good. So what's being done to help save the panda?? That's where the Chengdu Research Base of Giant Panda Breeding aka the Panda Reserve is stepping in.
The Panda Reserve in Chengdu specializes in the care of all pandas, from babies to adults (CUTE). When visiting the Reserve, there are two main places you have to check out:
The Giant Panda Museum
This museum is the world's only museum that focuses entirely on giant pandas. You'll see giant displays of the panda's habitat, plus a pretty comprehensive education on panda characteristics, habitat distribution and China's conservation and breeding efforts. Panda fans, this place is for you.
The Breeding Center.
This is the highlight of the trip! You not only get to see tons and tons of pandas but you can get up close and personal with them (under supervision). You'll be able to hang out with these black-and-white beauties and may get the chance to feed or pet a few.
If you want to spend more time volunteering with Pandas, there is another panda conservation project happening in Chengdu where you can do just that. Click the above link for more info.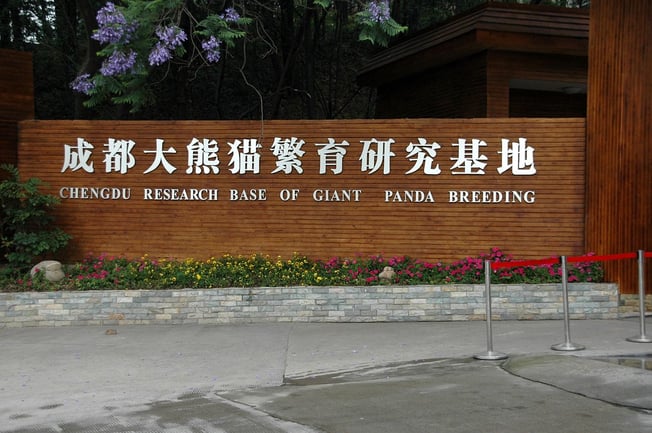 How much does an entry ticket cost?
Admission Fee is 58 Yuan (which is less than $10 USD)
The reserve is open from 7:30am - 6:00pm. The best time to visit is in the morning around 9-10, during the panda's breakfast time because they are most active then.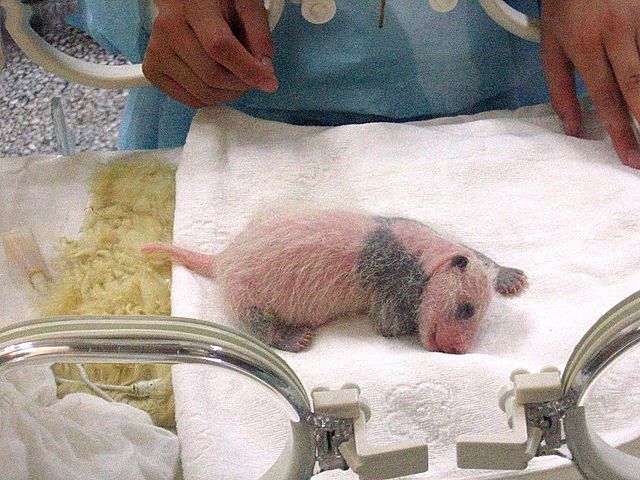 How to get to Chengdu
Chengdu is pretty far inland compared to most citites that ILP volunteers in China live, but this country has an awesome train system and that can pretty much get you to Chengdu from anywhere, if you make the right connections.
The quickest (but also more expensive) way is by flying. We love this site for searching Chinese domestic flights. If you live pretty far away, the price of a flight might be worth it so that you're not spending so much time traveling across country.
Another less expensive but slower option is by taking the train. Click here to read all about what taking trains in China is like (and you can also use the same website above to book your train in advance).
Honestly, the best thing for you to do is check out what the different options are for both trains and planes and pick which one works best for you and your group. If you only have a couple of days to spend in Chengdu then maybe flying is better than taking the 20+ hour train ride.
We also recommend adding Chengdu to another favorite place — if you want mountains in China, visiting somewhere like Zhangjiajie or Yangshuo will bring you closer to Chengdu so it's so long of a train ride or plane ride.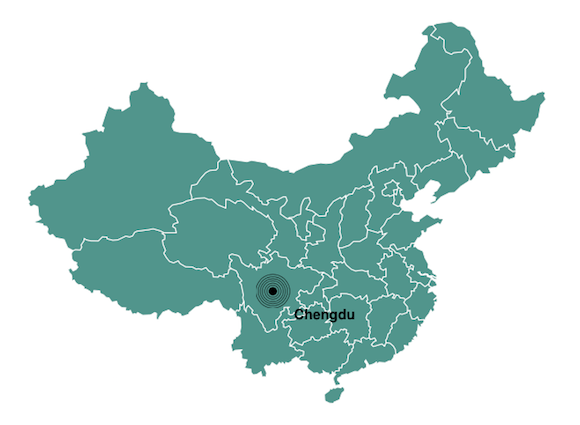 How to get to the Panda Reserve
Once you arrive in Chengdu, getting to the Panda Reserve is actually pretty easy.
By Bus:
From the Chengdu Shuangliu International Airport to Chengdu Research Base of Giant Panda Breeding aka the Panda Reserve you can take the bus.
Take bus 303 to Sichuan Stadium Bus Stop, from there get on bus 99 to the Zoo Bus Stop, then you can take either bus 87 or 198 to Panda Base Bus Stop. Total travel time will be about 2 hours and 20 minutes but it is so worth it! Plus, the bus fares are inexpensive, so don't plan on paying more than a few dollars.
From Chengdu North Railway Station to Chengdu Research Base of Giant Panda Breeding aka the Panda Reserve you can also take the bus.
Take bus 9 to the Zoo Bus Stop, and then transfer to bus 87 or 198 to Panda Base Bus Stop. Total travel time is about one hour.
By Metro:
The Panda Reserve is located off of the Line 3 at Panda Avenue Station (Xiongmao Avenue Stop) . The reserve is 3 miles away so you'll want to take a taxi to reach it which should only cost a couple of dollars (15 yuan).
By Taxi:
Of course, you can always grab a taxi from the airport. It will probably end up costing you about you 100 Yuan. From the North Railway Station, it will probably cost around 30 Yuan.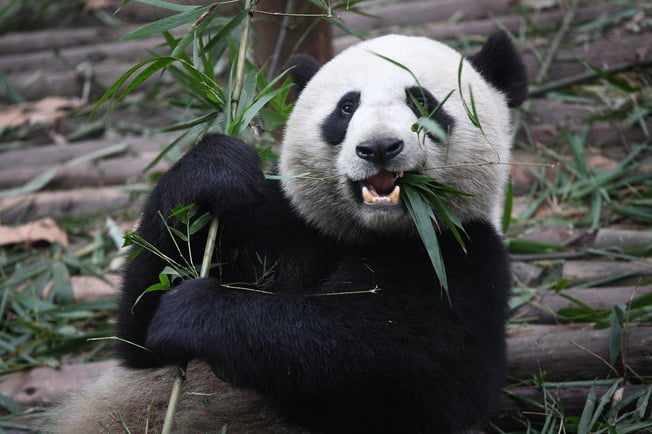 When you're done visiting Chengdu, take the short trip down to Leshan, located only 30 minutes, by train, away from Chengdu. Click here to read all my trip there, and add it to your trip itinerary too! We also recommend spending a couple of days hiking Mount Emei.
Interested in traveling to China? How about living there? ILP volunteers spend a semester living abroad in this amazing country with plenty of free time and vacation days to explore things like the Panda Reserve. Here's what it takes to be an ILP volunteer (we keep costs low and have a very high acceptance rate!) and click the button below to learn more.