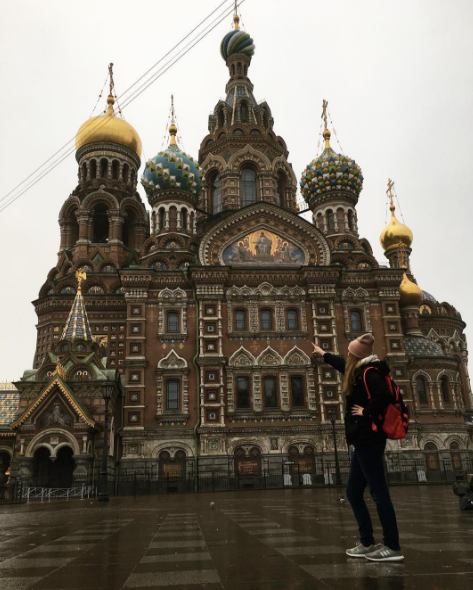 When you find yourself in Russia for a semester volunteering abroad with International Language Programs (ILP), a gap year or just on a quick trip, you are going to want to take home souvenirs to remember your trip!

Depending on where you go there may be little walking streets with booths set up (see the picture below) or there will be actual stores you can go into. Most cities will have touristy areas full of souvenirs, so ask around to find one in the city you are in!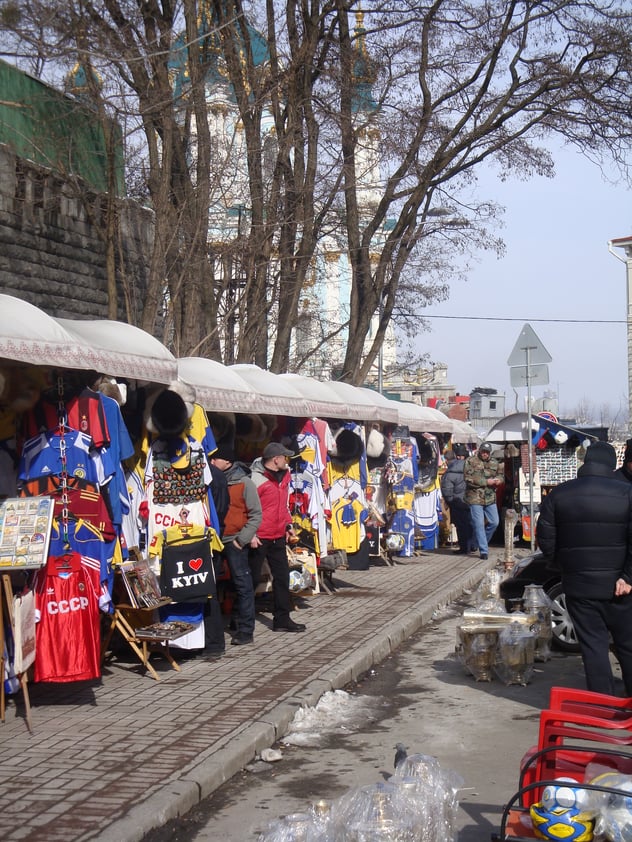 Nesting Dolls
If you've researched Russia at all you're probably already home to snag one of these famous souvenirs! You'll see these a lot in Russia and Europe in general, which means that gives you a lot of options! Spend your time looking around to see which ones you like and compare prices. You can find everything you could imagine made into nesting dolls from US Presidents to Santa Clause or old 90's TV shows you've forgotten about. You'll definitely want to bring home AT LEAST one set of these.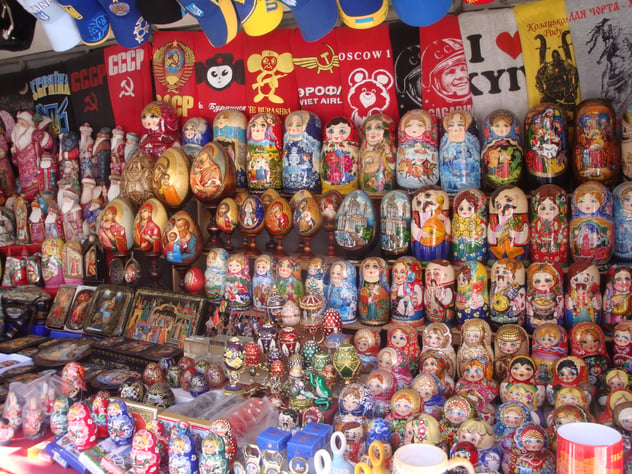 Scarves
We're obsessed. You can find TONS of beautiful patterns and fabrics made into scarves and shawls. The cool thing about these scarves is how often they are actually used. You will see locals everywhere rocking these! Like the stackable dolls you'll see, there's a lot of these around so wait until you find the perfect one for your style.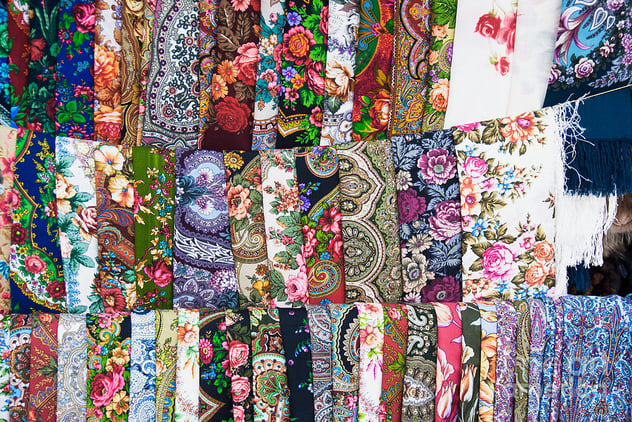 Wooden Eggs
You will see these quite often and really famous for Eastern Europe culture, especially Ukraine. They are beautiful and so intricately designed. This is a really easy gift to bring home for family and friends because they are small and you can find them for about $1! You'll have the cutest Easter decorations around...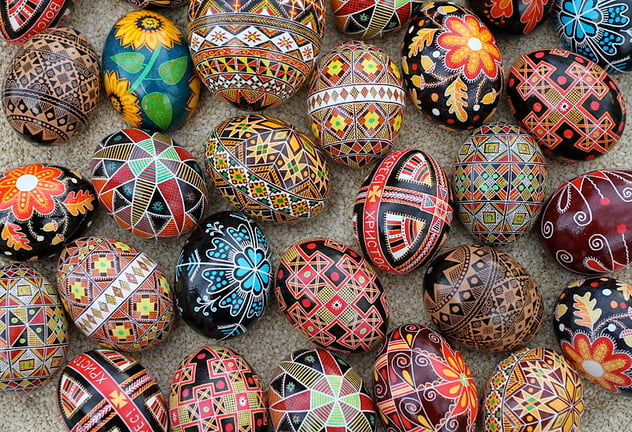 Lacquer Boxes
Lacquer boxes are a craft from the 20th century. They are not made of wood like you would think, but instead they are made out of paper mache. They have beautiful mini painting on them ranging from Russian landscapes to Russian fairytales.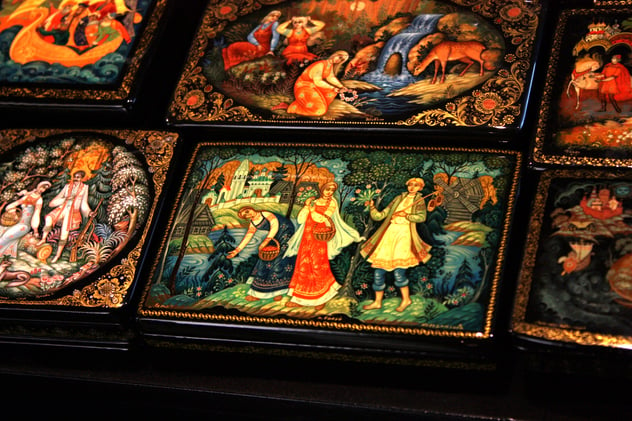 Russian Hats
A classic you can't miss out on. Russian Ushanka hats are the big furry hats you've seen in movies. They are huge, furry and oh so warm to help you get through that Russian winter. You're going to want to take a lot of selfies wearing these...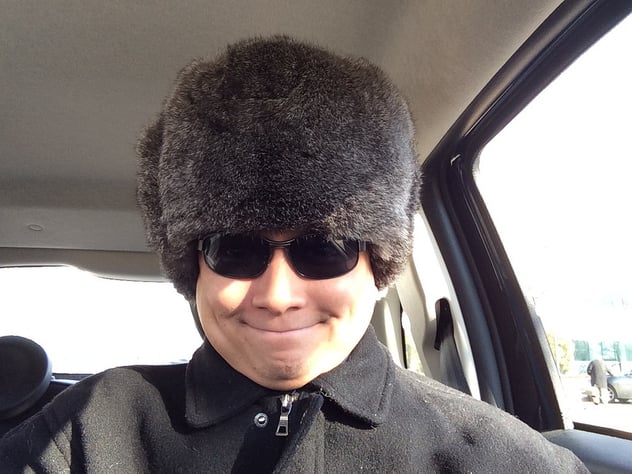 **BONUS
You might be able to find some unique things like this...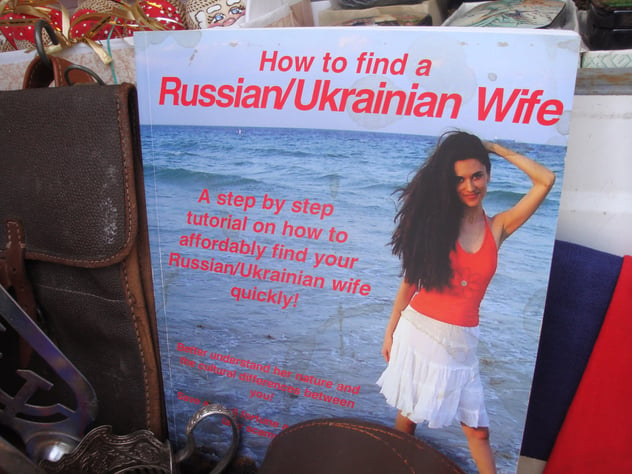 Russia has so many amazing things to offer. With rich history, beautiful sites to see and delicious chocolate (just to name a few!) you will fall in love and never want to leave!
Come volunteer in Russia with ILP! Click the link below to learn more about what a typical day in Russia is as you volunteer abroad and teach English in Russia with ILP!