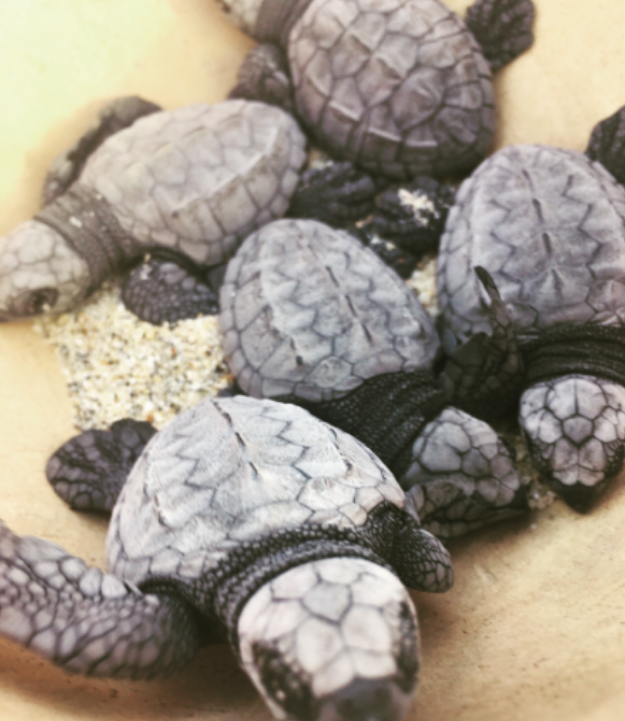 Want to save the Earth but short on cash? We can help.
Especially for those who travel, you can see the importance of preserving this lovely planet .... and doing what we can to help everyone live a clean life (Which includes animals, too!)
Not only will being more eco-friendly help the earth in general, you can also specifically cut out harmful products that hurt these cutie sea turtles. As it turns out, being kind to the earth doesn't have to be expensive.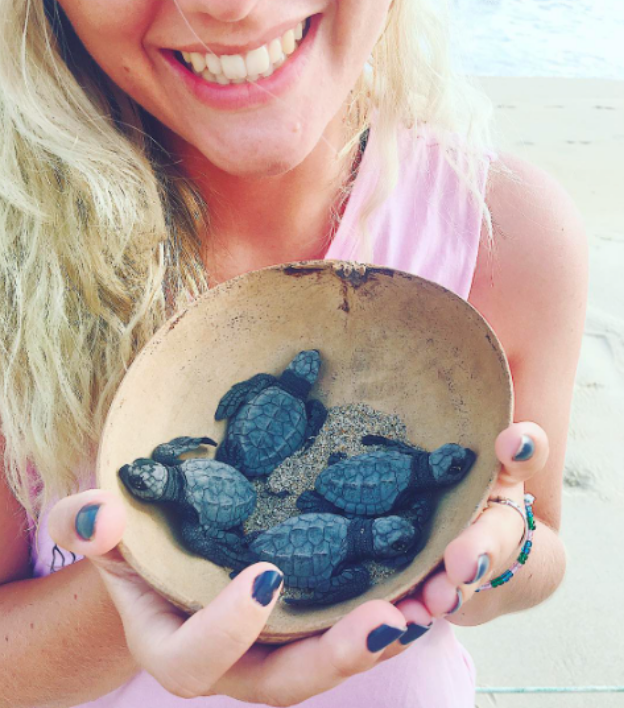 A lot of people get overwhelmed when they think about what they have to do in order to save money and the planet because it seems so overwhelming. If you're feeling like that, you're not starting out right. There's only so much one person can do right?
These things are a great way to start out and they are so easy anyone can do them, not matter how busy or crazy your life is -- You can even do these if you're living in a foreign country.
Save The Planet And Save Money At The Same Time
Invest In A Nice Water Bottle
Get A Metal Straw
Buy Some Nice Tupperware
Eliminate Ziplock Bags
Bring Your Own Grocery Bags
If In Doubt -- Go Reusable
Invest In A Nice Water Bottle
Cut out the free, plastic water bottles you throw away after each use and get a nice, reusable water bottle -- these are our favorites. Plastic water bottles can be expensive over time and they produce a lot of waste. Americans used about 50 billion plastic water bottles in the year 2017 ... and less than 25% of them were recycled.
It's a bit more money up front, but using a reusable water bottle instead of buying a cheap, single-use bottle will save you money in the long run and drastically cut down plastic waste.
Having a reusable water bottle is truly a great investment because you can take it anywhere with you. You can use it at home, the gym or while traveling abroad. A nice water bottle is one of the seven things you should always travel with, whether you're leaving your city or leaving your country.
Get A Metal Straw
Many people aren't aware that plastic straws are actually a problem (if you do a quick Google search you'll find how harmful these seemingly simple straws really are, especially to our sea turtle friends). One easy solution to this problem is to skip the straw all together; when you go out to eat, as for your drink without a straw.
But, if you're like me and prefer drinking your cold beverages through a straw, you can invest in some reusable one; I prefer metal one or glass.
These metal straws are my personal favorite -- and they're only $9 for four straws! It's great to have multiples because you can keep stashes in your purse, one in your car, one at home, and one in your backpack. Then, you'll be set to drink out a planet-friendly straw wherever you are.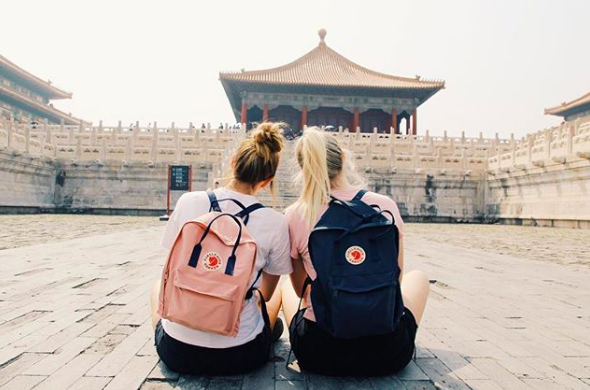 Buy Some Nice Tupperware
Glass tupperware is the best option when it comes to your storage needs. Glass tupperware will outlast plastic tupperware and it will eliminate the need for Ziplock bags (more on this in a second). If you want to go all out, you can even keep one of these babies in your car to bring in for your leftovers at restaurants instead of relying on styrofoam to-go boxes.
I personally prefer this kind of Tupperware. It's great for storage of any kind and even better for meal prepping.
Eliminate Ziplock Bags
Ziplock bags are very handy ... but also very bad for the environment. It's hard to think about a world without them, but it's actually a pretty easy fix. There are two major solutions.
One -- get rid of the bags all together and stick with your new glass Tupperware. While glass Tupperware may not be as lightweight or convenient as a bag, it works just as well. You may have to make a little more room in your lunch box or refrigerator, but it's worth it in the long run.
Two -- get reusable storage bags. There are silicon Ziplock bags you can purchase, like these ones, that can easily replace the plastic bags you're so used to. It acts just like a plastic Ziplock bag, is just as convenient, AND it helps with your goal to cut out some of your waste.
After all, we don't want those disposable plastic bags ending up in our beautiful oceans.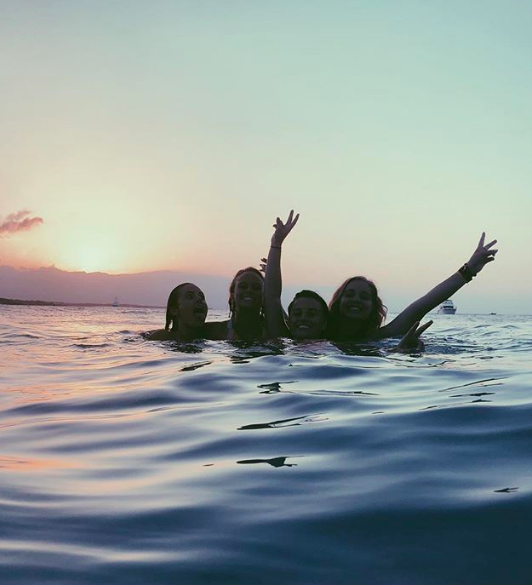 Bring Your Own Grocery Bag
Skip that plastic grocery bag and opt in for a reusable cloth bag you can purchase. This should be a change anyone can embrace; at almost every grocery store, there are options to buy some reusable bags. It's also great because some of these stores offer a discount for using reusable bags (it's only 10 cents or so, but hey, every penny counts when you're saving money).
You can also get some nice, durable ones like these that will last for a long time.
If In Doubt, Go Reusable
In the grand scheme of things, the most important rule to remember is to go reusable. There are so many single use things nowadays like paper towels, plastic cups, paper plates, even paper that we could be more conscious about.
If you reach for a pad of paper to write down your grocery list, make a list on your phone. Pass on getting a receipt printed instead of throwing it away later.
When you're doing your weekly shopping, make a conscious effort to think -- Is this a single use product? If the answer is yes, consider if there is a reusable option like cloth rags, glass cups or glass plates. It might not be as convenient, but it's something we should all be better about to help save our planet.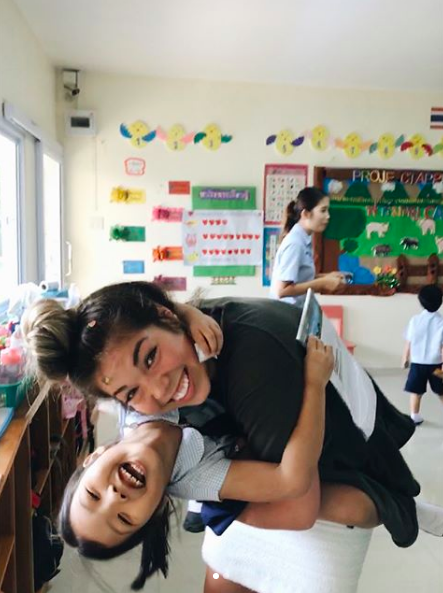 The planet and your money are such valuable things. Why would you not be careful with both? I mean, if we do too much damage to the earth, you won't be able to do things like this hike in Xing Ping, China or float on this lake filled with pink lotus flowers in Thailand!
Are you're ready to explore this beautiful world we live in while making a difference in children's lives? Click below to start your application to volunteer abroad with the International Language Programs!