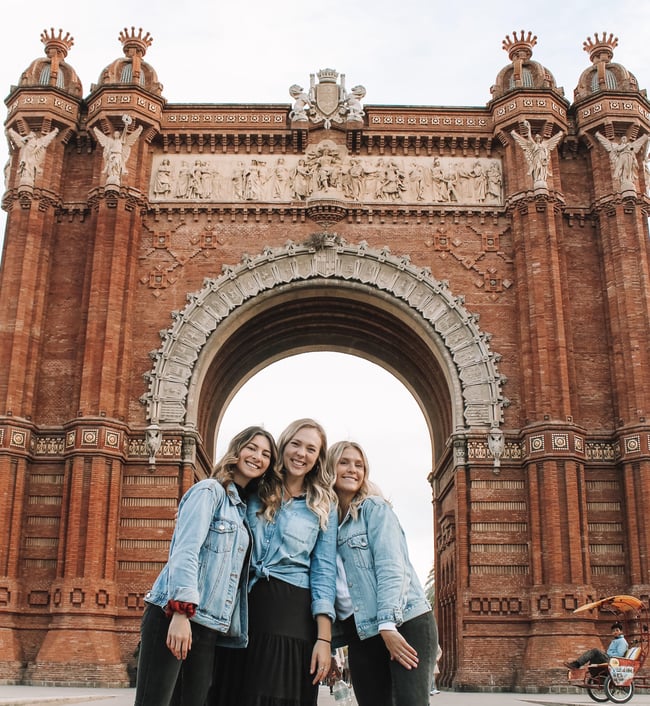 ILP's based in the United States, but we have Canadian volunteers go abroad with us every semester. And we want to help you avoid some transaction fees on your ILP program fee by getting a US bank account — here's how.
If you have checked out all of our money-saving tips, you'll know that ILP is focused on making a semester abroad affordable. We have so many resources about fundraising and let volunteers know about discounts and other ways to save, all to make it financially easier to spend a semester living in Europe or volunteering in Africa. And for our Canadian volunteers, we have another thing they should know about: avoiding payment fees by paying through a US account.


---
Want a few more ideas on affording a semester abroad?
Check out how these ideas for a semester in Uganda
---
The financial side of things can get a bit messy, but we've done some research and broken it down for you below.
Avoiding A 3% Surcharge Fee
ILP volunteers make payments towards their program fee with ILP's online payment system. You're more than welcome to make payments via a credit or debit card, but the system does charge you a 3% surcharge fee for that. If you're able to pay through a US checking account, you can easily avoid that surcharge fee by paying via e-check from that account — saving you at least $100 or more overall! See why we want to help you out on that?
The good news for Canadian volunteers is that it's pretty easy to set up a US bank account for yourself and save on those fees! We did a little research and gathered info on a handful of ways you can do it — they are pretty straightforward and good options for volunteers (no monthly fees and low maintenance balances). The details on your options are outlined below so you can easily pick the option that works best for you.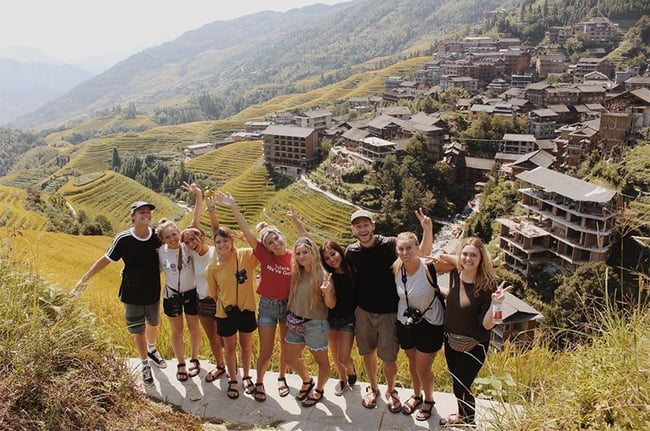 TD Bank
TD Bank is a Canadian-based bank with an element known as Cross Border Banking, which allows citizens from the USA/Canada to set up a bank account on either side of the border between the United States and Canada. So a volunteer would be able to set up a bank account with TD Bank, then just set up a sister account for the TD Bank on the US side (using that Cross Border Banking component).
The US TD account would allow you to pay for your ILP program fee via e-check, which avoids that pesky surcharge tacked onto card payments. There are a few different kinds of accounts you and set up, but the US Daily Interest Chequing Account doesn't have a monthly fee (if you keep a minimum of $1,500) and allows you to transfer between the two accounts you've set up. One thing to know? There is a $1.25 fee if you have less than $1,500 US in the account.
You can also go with the TD Borderless Plan which has a monthly fee of about $5.00, unless you have a balance of $3,000 at the end of the month (then the fee is waived).
They have a handful of other options, focused on Canadians who are living in the US part-time, and those who are short-term travelers. Check them out here (at the bottom of the page).
Setting Up An Account
You can always contact the Cross Border Banking team at #187-770-0213, but once you have decided on the type of account you'd like, you'll need to physically visit a TD Bank store location to set up the account. Since they are a Canadian-based bank, they have branches you can visit in both Canada and the United States.
Non-US residents will need to bring two forms of identification: One must be your Non-US Passport, but the other is an ID with a photo (something like an Employment ID with a photo and a signature, College ID, Foreign Driver's License with a photo, Alien Registration Card, Permanent Resident Card, etc.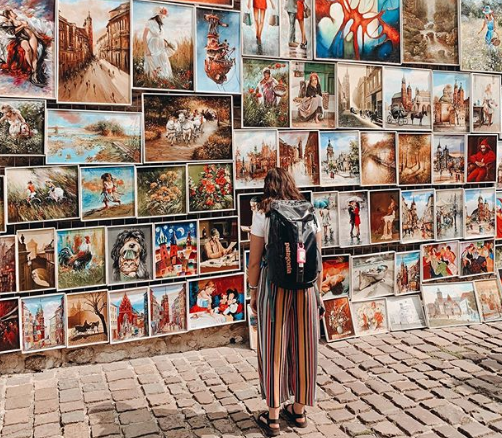 BMO Harris
BMO Harris is another viable option. It's based in the United States, but Canadian volunteers would just need to call in to set up an account. They have more than a few account options (explore your options here on the BMO Harris main page).
Their US Dollar Chequing Account is a good option, same with the BMO U.S. Dollar Savings Account if you want to mull over those two choices.
Setting Up An Account
You're able to set up an account and chat about your options by calling this number: #800-546-6101. Best to call Monday to Saturday, from 8:00 AM to 7:00 PM (Central Time).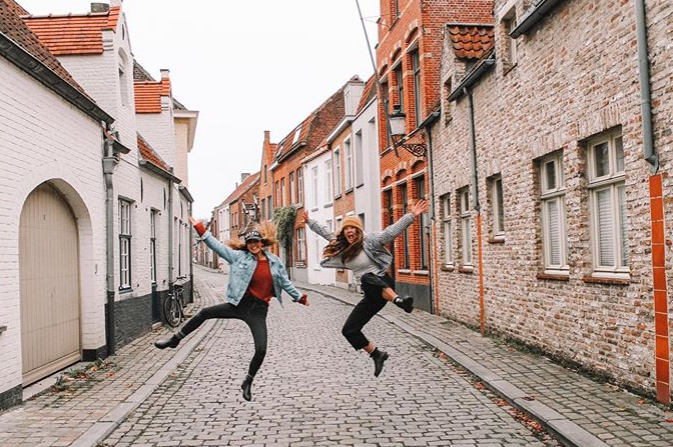 CIBC Bank
This bank has a USA Smart Account option, which will automatically link your Canadian CIBC Online banking profile to an account that's hooked to a USA bank debit card, and the ability to write USD checks … both of those would be good options for paying your ILP program fee.
The CIBC US$ Personal Account is another one to look into. This account allows you to write US Dollar checks, plus you can combine this account with the US Dollar Aventura Gold Visa card for your ILP payments. That card comes with a $35 annual fee, but Visa's a good card to travel abroad with anyways.
Setting Up An Account
You do not need a US address or SSN to open an account — you just need to qualify by being the age of majority according to your Canadian province.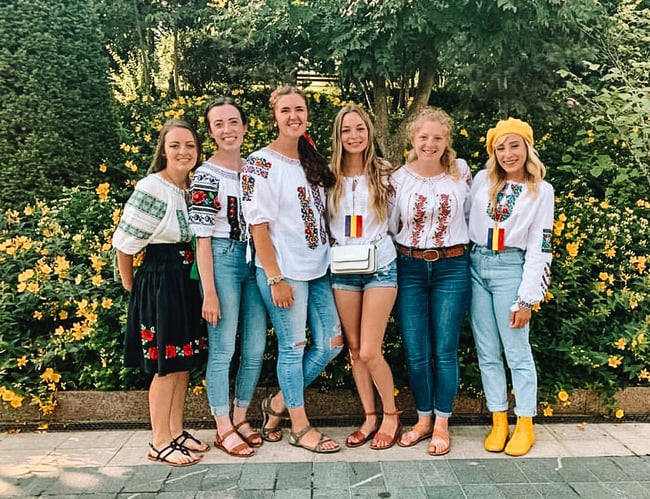 Using Transferwire
Some of these banks have easy ways to transfer your funds into the accounts … but if you're transferring CAD into USD, you may run into a few avoidable fees. Banks tend to charge a lot of money to switch CAD into USD, but not Transferwire. You can test out what the fees are like here — they always use the exchange rate you see on Google with a small percentage-based fee, which keeps things way lower than what banks will charge you.
According to Transferwire, "If you're sending money from your account to a bank account outside of TransferWise, we charge a fixed fee. We'll also charge a conversion fee if you send money to a different currency.
"Here are the fixed fees for sending money from your account. The fee we charge is based on the currency you're sending to". So, if you are sending CAD to USD, you look at the fixed rate for USD to find out that fee (just $1.40).
Using Their Borderless Account
You can also use Transferwire as a "bank account", through their Borderless program. It's not really a bank account because it's not a physical thing, but it operates similarly. The Borderless account lets you accept money from EUR, USD, EBP, and AUD (and can hold more than 50 currencies). You can also transfer money (different currencies)within your Borderless account.
Side note? This account links to a debit Mastercard that you can use.
Canadians, you're aiming for a USD account, which will get you an account holder name (that's your name), an address, account number, wire routing number, and ACH routing number — those can be used to pay your ILP program fee. So you'll just use Transferwire to change your CAD into your USD account and pay from your new Borderless account. The account accepts wire and ACH payments as well as international wires and SWIFT payments from Canada (as well as a few other countries).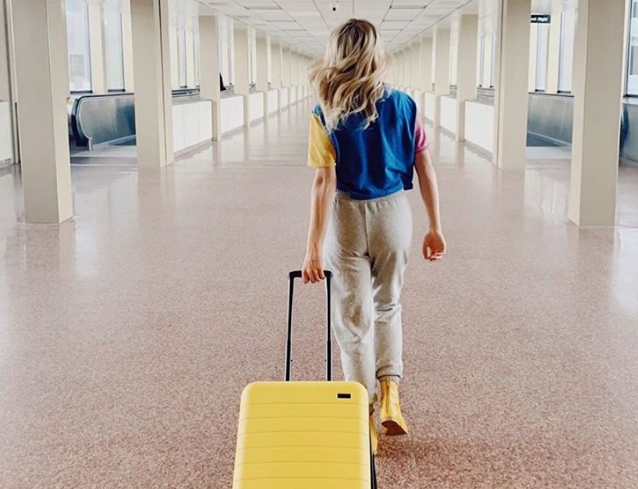 Come abroad with us!
Seriously, we're here to make it happen. With volunteer options spread across the entire world, and a team that's here to help you afford your dream semester, you can actually spend time traveling and giving back. Come talk to an ILP rep who has volunteered abroad with us before and can give you more info on fundraising and money-saving tips.