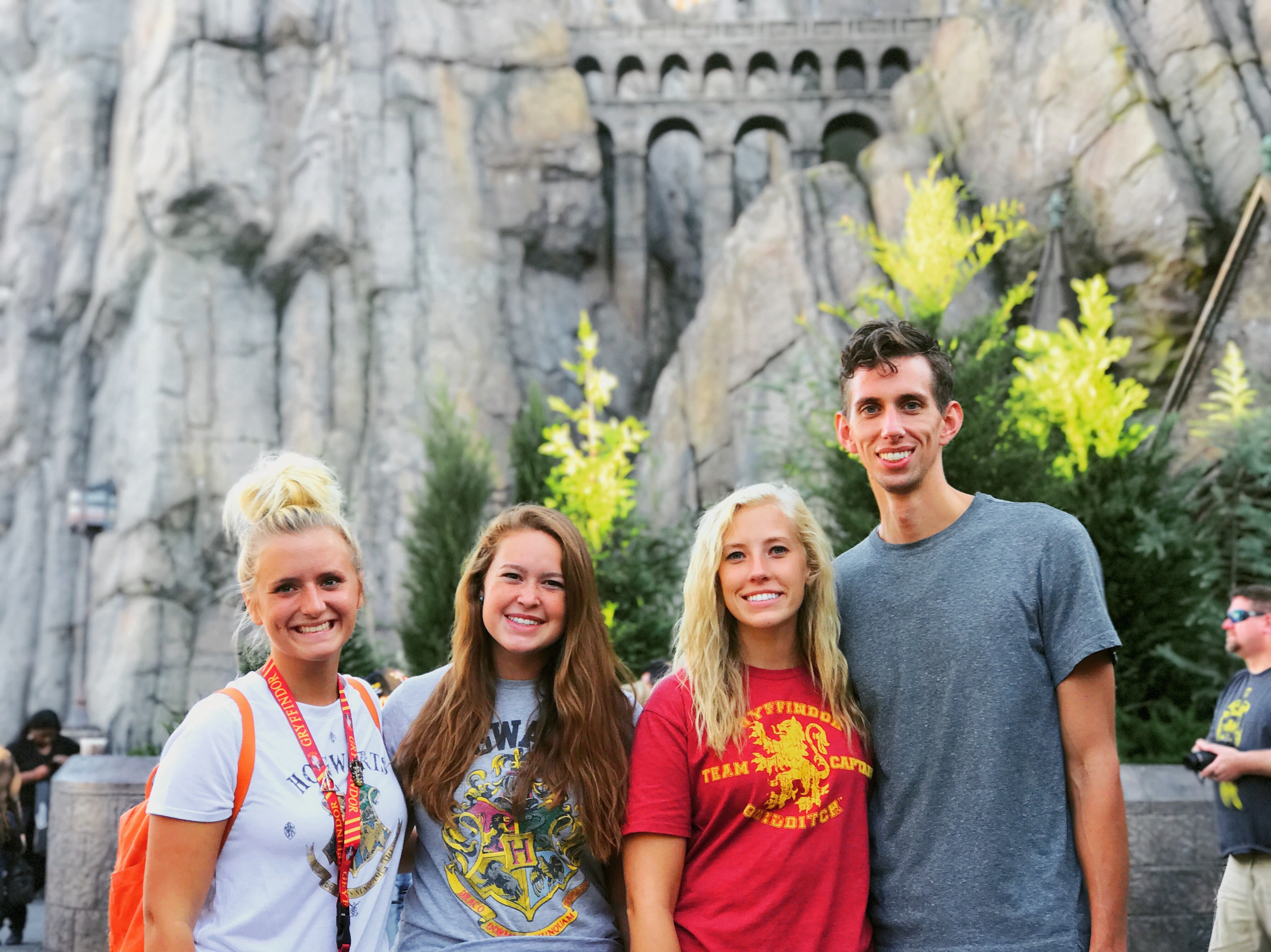 Volunteering with International Language Programs in Haiti or the Dominican Republic and want to head back to the good old USA for one of your vacations? Here's our tips for planning the perfect trip to Florida's top theme parks!
It's true ... there oh so many incredible vacations to be had in Haiti and the Dominican Republic, so why would volunteers want to spend their vacation in Orlando, Florida? Well, most volunteers actually do stay in the Caribbean for all of their ILP vacations (which is great), but others have been SO excited to plan their vacation to Disney World or Universal.
For one, if visiting these parks is high on your bucketlist ... it might actually be cheaper to do it during your ILP semester abroad rather than flying from where you live back at home in the U.S. or Canada. Plus, after months of living on an impoverished island ... the idea of getting a taste of the comforts of home for a few days is preeeeetttty tempting!


---
Have questions about your ILP semester?
Learn more here.
---

From the dinner shows, to the outlet malls, to the beaches, festivals, and museums, there is SO much to do in Orlando, Florida! But, if you're like us, then the main reason you're going is probably for the theme parks! Orlando is known as the theme park capital of the world! Whether you're into space, Disney movies, international travel, or even Harry Potter, they've got roller coasters, food, and all the sights just waiting to make this vacation one of your very favorites!
Of course there's a lot of planning that goes into making the most of your vacation in Florida, so we've made a list of tips to get you started:
Planning Your Trip to Florida's Top Theme Parks
How To Get There
Where To Stay
Walt Disney World
Universal Orlando
Extra Tips
How To Get To Orlando
Unless you're planning to swim across the ocean, flights are the way to go! And just a heads up, anytime you enter Haiti and the Dominican Republic, it does cost $10 USD, so make sure you have cash for that when you're returning.
From Haiti
The flight from Port-au-Prince is about 2 1/2 hours nonstop, and many times you can find tickets for around $450, but volunteers have found tickets for less than that at different times of the year so check it out.
From The Dominican Republic
The flight from Puerto Plata to Orlando is about 2 hours nonstop, but the flights can be pretty expensive. For cheaper flights, we actually recommend leaving from the international airport in Santiago, which is thirty minutes from Puerto Plata. This flight is about 2 1/2 hours nonstop, and you can get tickets from this airport for around $400, but again it is obviously dependent on the time of year.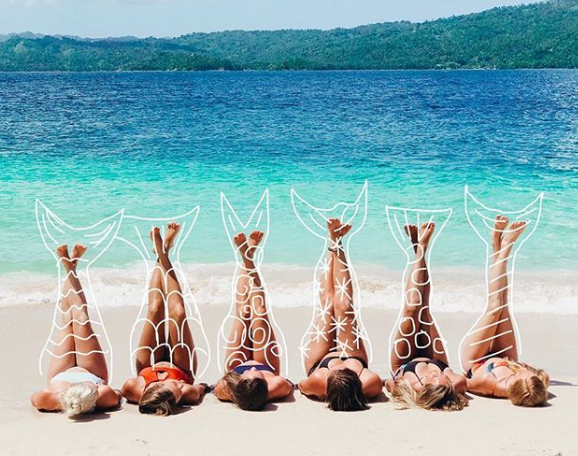 Where To Stay
Most hotels in Orlando do require that the person checking into the hotel is at least 21 years old, but there are some that will allow an 18-year-old to check in. Just double check before you make your reservation. All of our recommendations have ratings of at least 3.5 stars! Some are more expensive than others, but it all depends on what you're willing to pay for.
By the Airport
Sleep Inn and Suites: includes airport shuttle, breakfast, wifi, outdoor pool, and hot tub. Check-in: 18 years old. 1700 McCoy Rd, Orlando, FL 32809
Quality Inn: includes wifi, breakfast, outdoor pool, and airport shuttle. 2601 McCoy Rd, Orlando, FL 32809
Best Western: includes outdoor pool, breakfast, wifi, and airport shuttle. 8101 Aircenter Ct, Orlando, FL 32809
By Disney World
Holiday Inn Resort Orlando Lake Buena Vista: includes outdoor pool, fitness room, ping-pong table, wifi, on-site Applebee's, and scheduled shuttles to theme parks. 13351 FL-535, Orlando, FL 32821
Comfort Inn: includes breakfast, fitness room, outdoor heated pool, hot tub, and transportation to theme parks. 7675 W Irlo Bronson Hwy, Kissimmee, FL, 34747
Royale Parc Suites: includes shuttle to all theme parks, breakfast, wifi, hot tub, fitness room, outdoor pool, game room, microwaves, and refrigerators. 5876 W Irlo Bronson Hwy, Kissimmee, FL, 34746
By Universal Orlando
Motel 6: includes wifi and outdoor pool. Check-in: probably 18 years old, but you might want to double check. 5909 American Way Orlando, FL 32819
Econo Lodge: includes wifi, breakfast, outdoor pool, and theme park shuttle. There is a nightly fee of $4.65. 7102 International Drive, Orlando, FL, 32819
Enclave Hotel and Suites: includes outdoor and indoor pools, hot tub, breakfast, theme park shuttle, game room, and fitness room. 6165 Carrier Dr, Orlando, FL 32819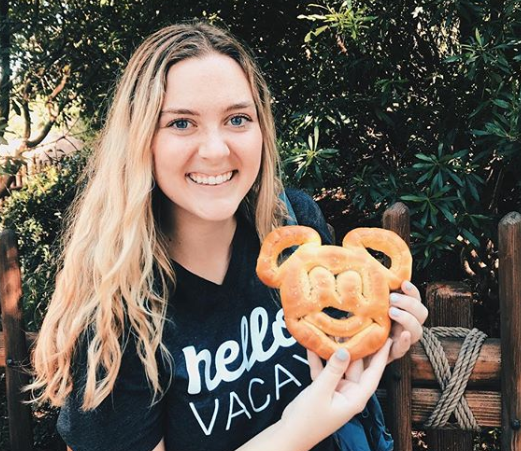 Walt Disney World
This huge theme park includes way more than you could do in a day: Magic Kingdom, Epcot, Hollywood Studios, and Animal Kingdom! Some of these are spread pretty far apart, but all guests have complimentary transportation on the monorail, buses, and boats within Disney World. Different parts of the park are open from 9 am to anywhere between 5-10 pm depending on the day.
If you're buying tickets from the official Disney World Website, then the park hopper ticket starts at about $165 per day. But, if you add days, then the price per day decreases dramatically (2=$133 per day, 3=$120 per day). And we definitely recommend checking out websites like this one to see if you can find ticket deals for the days you're wanting to go. Then you can spend those few extra dollars on your fav Disney treats!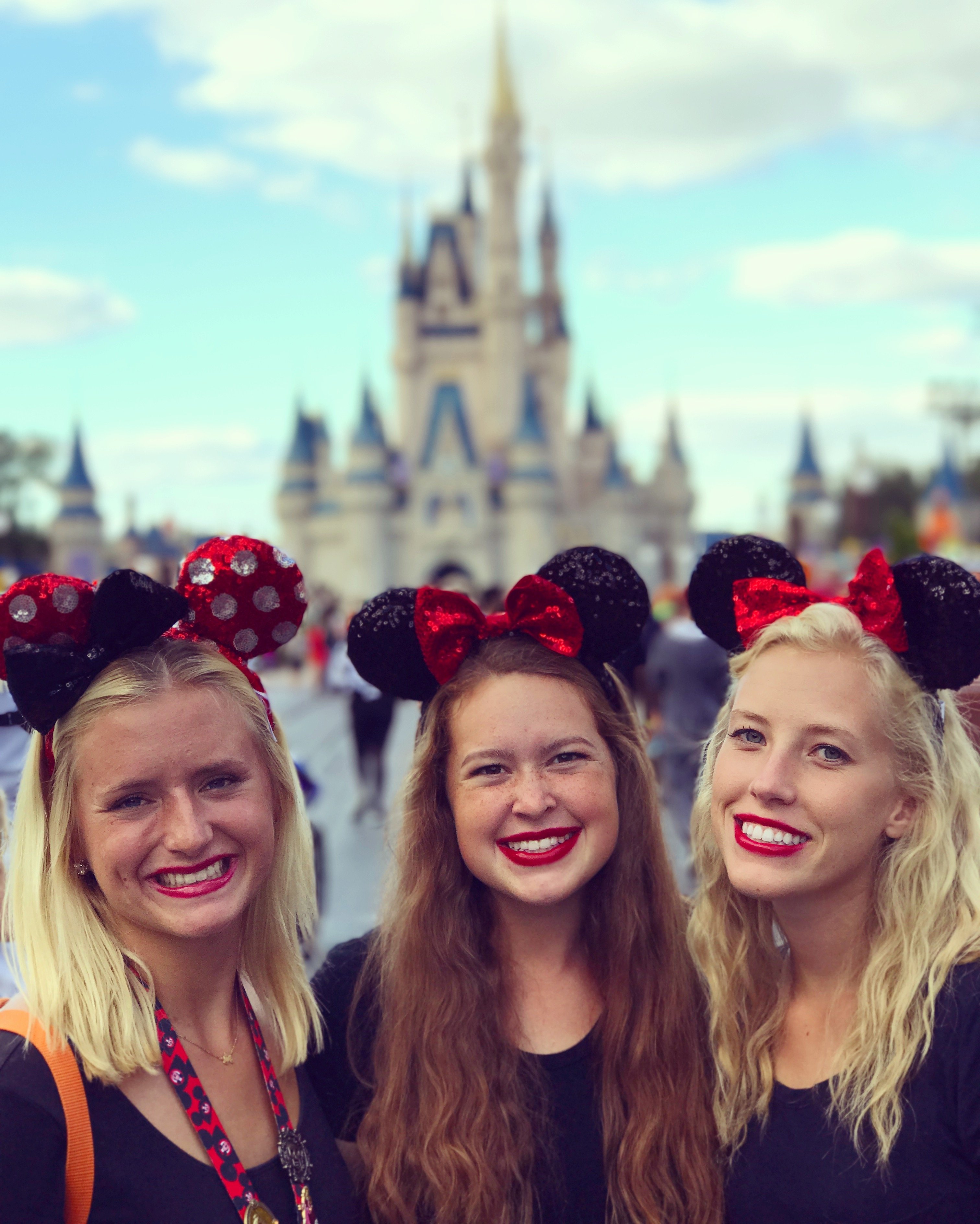 Universal Orlando
This park includes all the best of the best: Universal Studios, Islands of Adventure, Volcano Bay (water park), and Citywalk! But our very favorite thing is that it's home to The Wizarding World of Harry Potter! Even if you haven't read all of the books twice or memorized the movies, you'll still enjoy every thrill of traveling to both Diagon Alley (in Universal Studios) and Hogsmeade (in Islands of Adventure, complete with the Hogwarts castle) on the Hogwarts Express!
The open hours of the entire park change depending on the day, but it will be anywhere from 8 am to 8 pm. If you buy park hopper tickets from the Universal Orlando website, they start at $170 a day. But like Disney World, the price per day decreases when you add more days. Make sure you check to see if there are any promotions like the 4-day for 2-day tickets.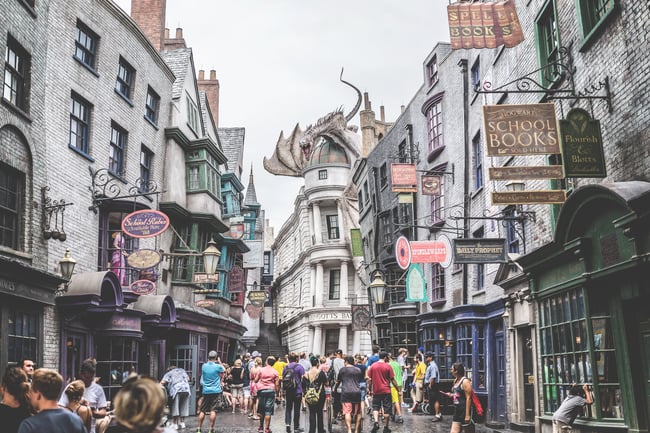 Extra Tips
Disney World and Universal Studios are only twenty minutes apart! Most of the hotels in the area offer transportation to one or the other, and some even will for both! If yours doesn't, you can easily hire an Uber or Lyft. The cost will be about $15 a trip.
If you're wanting to visit both parks, and maybe throw in a few more attractions as well, we recommend checking out these Orlando vacation packages since they'll help you save some money and give you a better idea of what else you can do during your stay!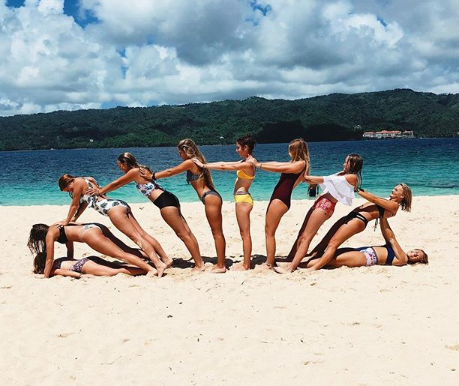 Ready to start your own adventure of living abroad as a volunteer?
As a volunteer, you'll be spending a lot of your time making a difference by teaching English. And in Haiti, you even get to live in an orphanage with the cutest kids! But you'll still have plenty of time to take awesome trips like this one. Click below to get all the details about volunteering in Haiti: