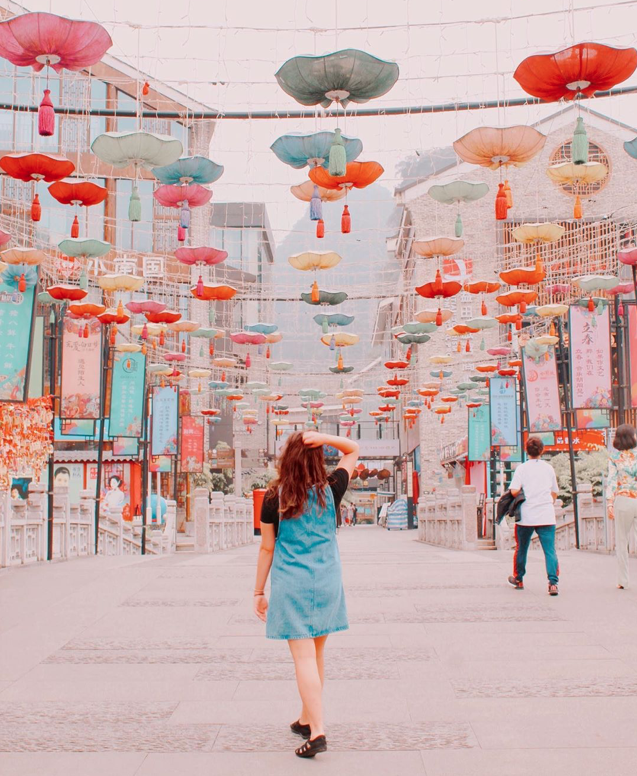 Sorry to make this harder than it needs to be, but there are about a million cool places in China you'll need to see when you go! But luckily for you, we've narrowed it down to the must-see spots.
---
See way more of China by living there
Come see what a semester volunteering in China is like
---

A trip to China will keep you busy, busy, busy! Even if you pick one or two cities, there are just so many things to do … but good luck choosing just a couple places to see because we have lots and lots of favorites. But if we had to narrow it down, we'd say these top spots
Top Spots In China
If you're only in China for a short time, we'd suggest just taking the top top top spots to see (but just know there are SO many other gems to experience). Here are the must-see spots you have to fit into your itinerary.
Yangshuo + Guilin
If you're a lover of Pinterest, you've probably seen the famous rice terraces of China found near a town called Guilin right? Any guide will send you there...but there's actually another lesser known town right next door - and not to knock the rice terraces at all, but you'd be seriously missing out if you didn't know to go spend a few days in Yangshuo and Guilin.
Fall in love with Dr. Seuss mountains and wear flower crowns while you float down the river on a bamboo raft? Yes please!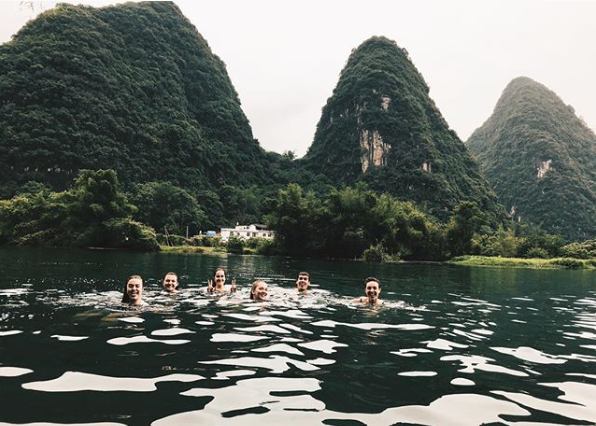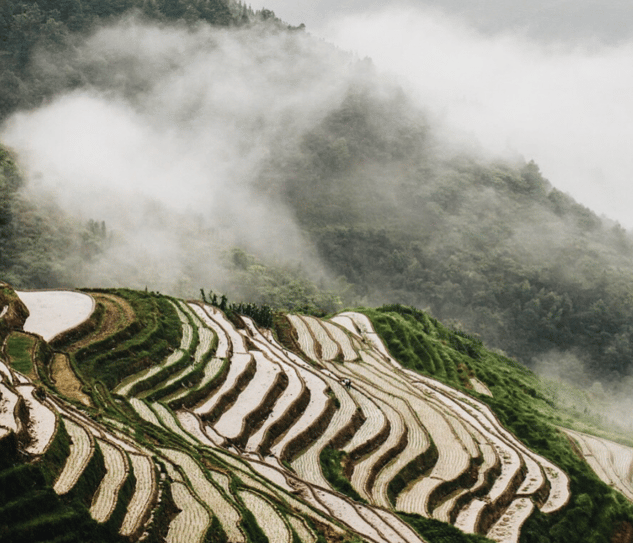 Zhangjiajie
Get out your cameras because the mountains in Zhangjiajie are unbelievably photogenic. In a perfect world, you'd have a couple days to spend in the Avatar Mountains — the ones that inspired the Avatar movie!
One of the best parts is that pretty much only local Chinese tourists know about these mountains (and serious photographers), which means your friends back home will definitely be shocked and amazed when you start posting your photos of these incredible mountains that are such a hidden gem!
You can say you're a real traveler when you've explored this part of China. Get more info about Zhangjiajie here.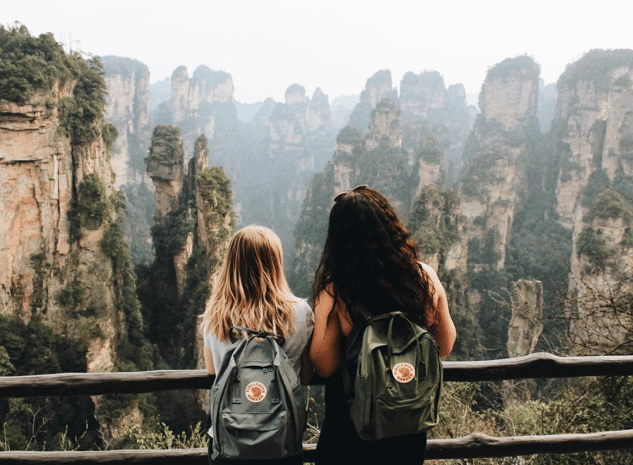 Beijing
This city I'm sure you've heard of and you just have to see the Great Wall while you're here. While you're in Beijing, you should also sharpen up your bargaining skills at the Pearl Market. This is one of the biggest markets in the world. We're talking multiple levels and thousands of vendors selling every knockoff your heart could ever want for crazy low prices.
Oh, and don't forget about the Forbidden City, The Temple of Heaven and Tiananmen Square — this city will keep you very busy. Get our guide on Beijing here.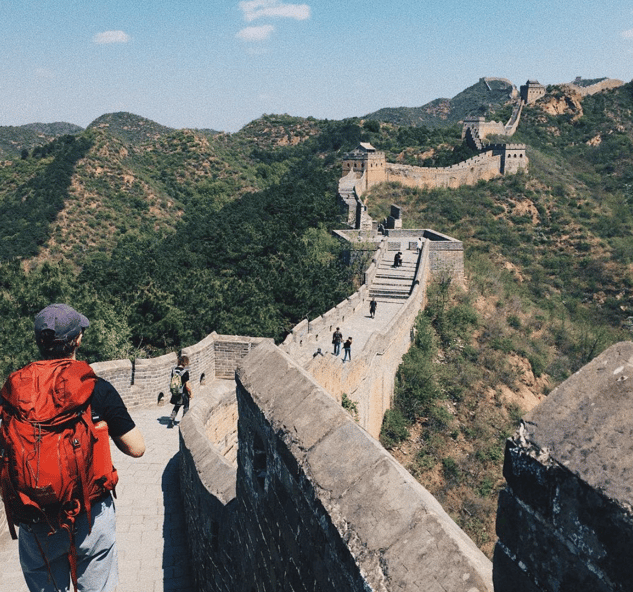 Are You In China For Even Longer?
But for anyone dying to see more of China, we have great news for you — our ILP volunteers spend a semester living abroad here and get vacation time to see these places and a few more! Teachers won't spend more than 20 hours per week teaching English so you'll have time on the weekends to visit favorite cities and also have vacation time to explore even more cities, like these:
Huanglong + Jiuzhaigou
These national parks are unbelievably gorgeous — they both have stunning pools or lakes of the most beautiful water, but have completely different feels. Huanglong has these cascading pools that go all down this mountain, framed by green, green mountains. It's stunning.
The Jiuzhai Valley is also spectacular — it's this big park full of pretty, pretty lakes and pristine forest. You will not need to filter any of your Instagram photos because the water here is so colorful and clear. Here's more on Huanglong and more on Jiuzhaigou.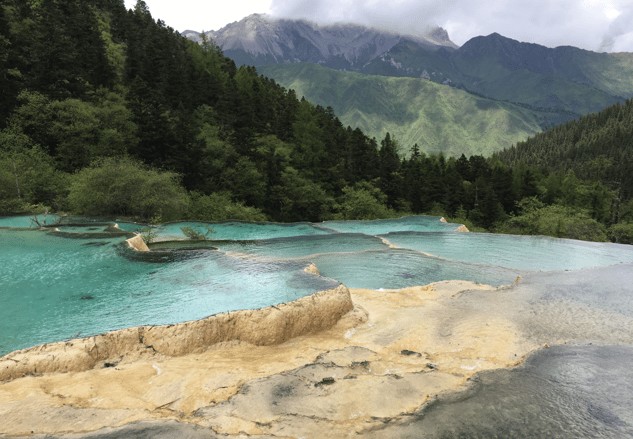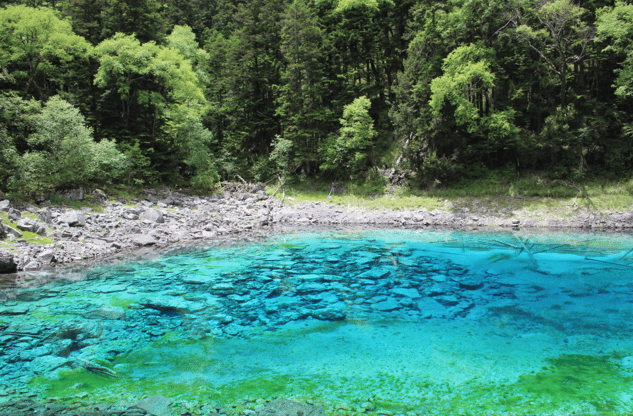 Shanghai + Suzhou
There are lots of hidden gems in Shanghai so you can choose what you'd love to do here whether that's wandering the alleyways of Tianzifang, gazing at the Bund skyline or eating your fill of Shanghai dumplings. Get our go to guide for Shanghai here.
But while you're there, don't miss taking a day trip to nearby Suzhou, nicknamed "the Venice of the east". You'll love the beautiful bridges, canals and amazing gardens. Get all the info on Suzhou here.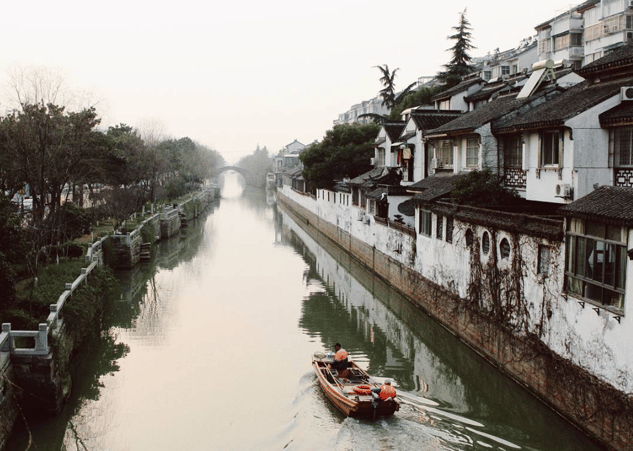 Yungang Grottoes
Hidden gem alert! I'm so glad I made the trek out to this section of China, because it ended up being one of my favorites. Found near the city of Datong, the grottoes are ancient Chinese Buddhist temples with an impressive history. The stone carvings and network of caves have been around for centuries, first thought to be around since the 5th and 6th centuries.
It's a UNESCO site and is often sited as one of the most influential forms of Buddhist art in the world, something that's even more impactful with a little history. There used to be many more cave networks supporting Buddhist art, but were destroyed in Mao's cultural revolution. The artwork here mostly remained unscathed, meaning you can walk through these passageways just like worshipers did centuries ago.
Get more on the Yungang Grottoes right here.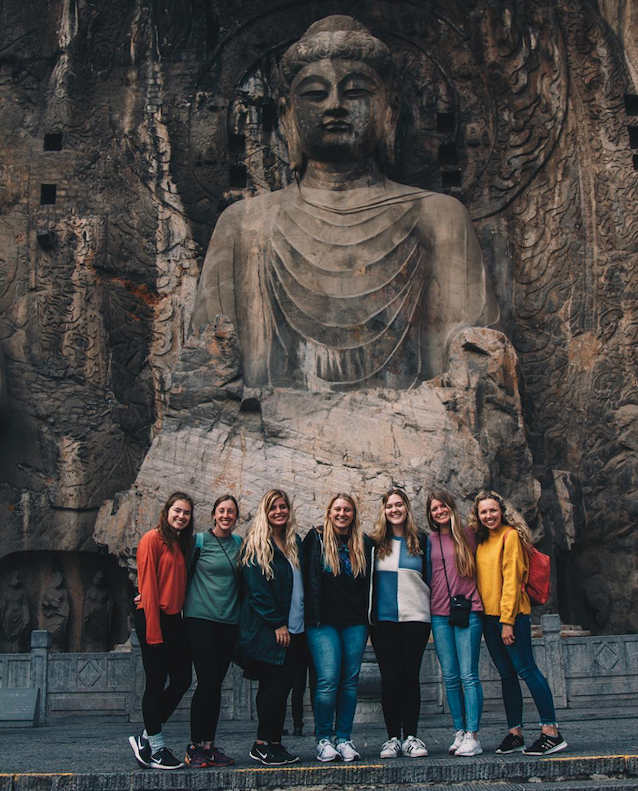 Xi'an
Come see the Terracotta Warriors! This northern Chinese city is where you can see this famous site, but also where you can ride tandem bikes up on the city's ancient wall. Walk around the city to grab lunch in the Muslim Quarter, people watch in the gigantic city square and take an afternoon to explore the huge Wild Goose Pagoda.
This city is also a jumping off point to a few cool places nearby, like a hanging temple. Get all the info on Xi'an here.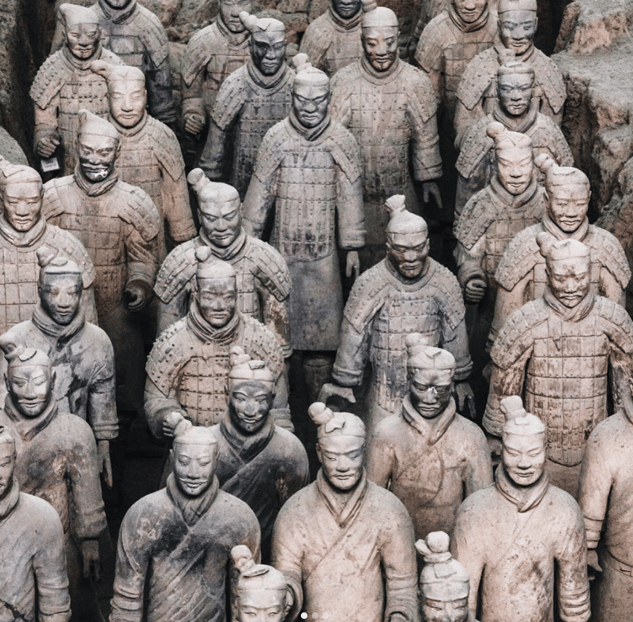 Chengdu + Leshan
The adorably cute Giant Pandas call Chengdu home, so travel here to see these giants in real life — get to the Breeding and Research Center early to catch them snacking on bamboo. To see the biggest Buddha ever, (seriously, it's huge — you could fit about 80 people just on one shoulder!) come to Leshan! The two cities are pretty close together, so you can definitely see them in the same trip.
Here's more on Chengdu and more on Leshan.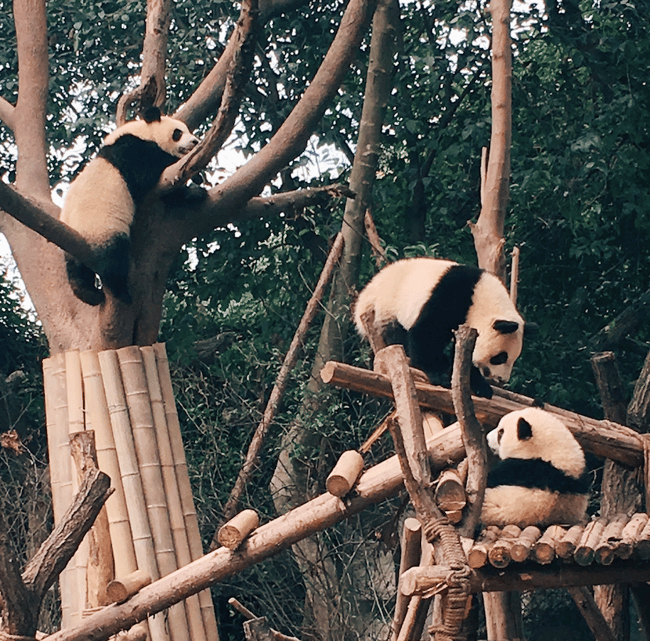 Ready to see these spots and actually live in China for a few months?