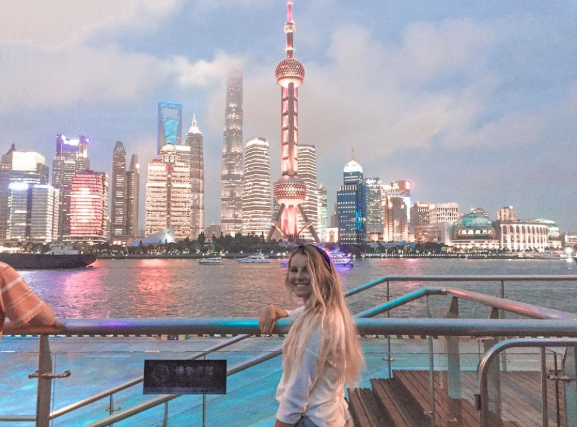 We're big, big fans of Shanghai for a lot of reasons, but is it bad if these restaurants beat out places like The Bund?

When I was living in China as an ILP semester, I fell in love with (some) of the food in China. The pulled noodles were the top of my list, as were those light-as-air dumplings, plus a few other favorites. But sometimes, you just wanted a good meal from home.

That's where Shanghai comes in.
This sprawling metropolis is not only crammed full of some of the coolest adventures in China (riding elephants + Disneyland, not to mention some famous sites), but it's also home to some of the yummiest foods around, especially if you're looking for a little taste of home.

Here's our list of favorites:
Burgers at the Friends Cafe
Cinnamon Rolls at Cinaswirl
Grilled Cheese at Co Cheese
Mexican Food At Pistolera
Taco Bell
Food At Disneyland (Like Cheesecake Factory!)
Chinese Food At Grandma's Kitchen
Dumplings
Burgers At The Friends Cafe
If we are being honest, we love all the foods found at this iconic cafe; Friends-fans and foodies alike will love the menu filled with clever character named dishes. Order up bowls of creamy pasta, yummy drinks, and burgers that taste ah-mazing.
Get pictures and more info on how to get to the Friends Cafe, here. It's #1 on this list for a reason.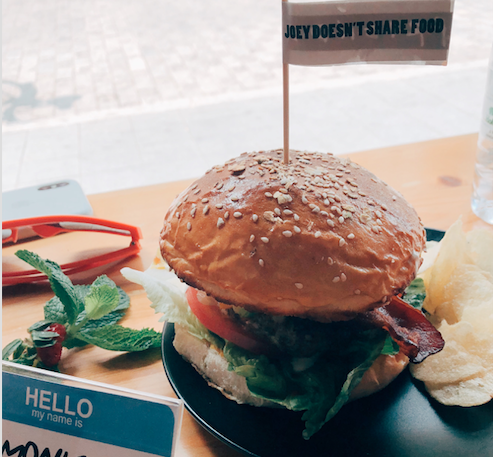 Cinnamon Rolls At Cinaswirl
Thank you to Cinaswirl for bringing this American comfort food to Shanghai. We don't know who to thank for setting up a bakery that sells warm rolls, but we're eternally grateful. You'll find bakeries in China that may sell some baked breads and donuts (maybe filled with red beans, maybe not ... it's a gamble), but nothing has cinnamon rolls like Cinaswirl.
Address:
In Chinese: 浦东新区世纪大道1192号世纪汇广场LG1-014(世纪大道地铁站8号口)
In English: 1192 Century Ave, Century Link Mall LG1-014
(Century Ave Station, Exit 8), Pudong District
Hours:
Monday - Saturday, 9:00 AM to 7:00 PM
Here's their website for more info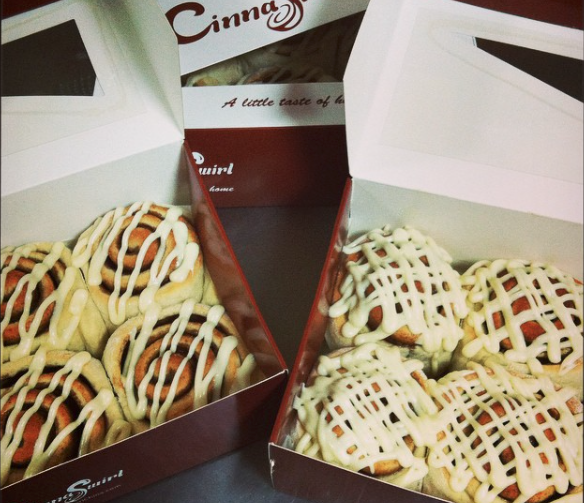 Photo via their Instagram
Grilled Cheese Sandwiches

at Co Cheese
Right next door to Cinaswirl is Co Cheese. Co Cheese is your new favorite place because they serve up grilled cheese sandwiches. YUM. As far as we know, you can't find these babies anywhere else in China. Think about it — gooey cheese nestled between toastie bread. Try resisting that.
Address:
Right next door to the Cinnaswirl place (look above for their restaurant info).
Mexican Food at Pistolera
Mexican food is hard to come by in any foreign country, especially China. But Pistolera is an answer to Tex-Mex prayers. Get your fill of quesadillas, burritos, chips & salsa and other dishes at Pistolera. Oh, and stay for some entertainment; there is a place for dancing and seating "on a balcony that's lit by (fake) candles" for added flourish and fun. Recommendation and quote by Taylor D, who was also a huge fan of the next restaurant on this list.
Address:
(There are a couple of locations):
855 Biyun Lu Jin Qiao, Shanghai, China
838 Hengshan Rd, XuJiaHui, Xuhui Qu, Shanghai Shi
Hours:
Monday - Thursday: 11:30 AM to 11:00 PM
Friday:11:30 AM to 12:00 AM
Saturday: 10:30 AM to 12:00 AM
Sunday: 10:30 AM to 11:30 PM
Visit their website for more info.
Taco Bell

One ILP China volunteer said they don't even like eating Taco Bell at home, but after a few months of living in the land of rice, this place tasted like heaven. Come for all the typical Taco Bell menu items plus a few additions (like chicken wings).
Address:
In Chinese: 世纪大道55号东方浮庭1F-1室, 近陆家嘴环路
In English: 1/F, 55 Shiji Dadao, near Lujiazui Huan Lu
*Exit 2 of Lujiazui Metro Station
Hours:
7:00 AM to 11:00 PM
As a head's up, you'll also find places like McDonalds, KFC, Dunkin Donuts, Pizza Hut, and others in Shanghai (but Taco Bell is harder to find in other parts of the country).
Food At Disneyland
We have a whole big guide on everything you need to know about Shanghai Disney (which includes a treats/food section), but to give you the highlights, Shanghai Disney is home to favorites like Cheesecake Factory and Starbucks, plus several restaurants serving pizza and BBQ (plus more cusines).
You'll want to read that guide before visiting and to get the low-down on what places to eat at.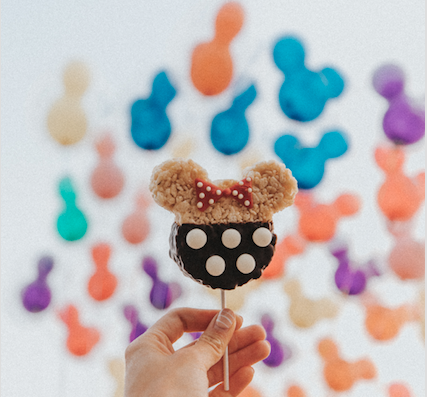 Chinese Food At Grandma's Kitchen
More than a few ILP China volunteers recommend this place which means it's worth checking out. This eatery specializes in Chinese cuisine so come for piles of rice, steamed buns, stir fries and other favorites. We're big fan of the solid-sized portions and the price.
Address:
In Chinese: 南京西路1213弄, 近陕西北路
In English: Lane 1213 Nanjing Xi Lu (Near Shanxi Bei Lu
* it's a 10 minute walk from West Nanjing Road Metro Stop
Hours:
Monday - Sunday: 10:30 AM to 10:00 PM
... And Dumplings!
We can't end our list of favorite places to eat in Shanghai without mentioning the dumplings because this is what they're famous for and no matter how long you've been in China, they're always a favorite. There's going to be a million and one places to get dumplings in this city, but this post has an awesome explanation of all the different types of Shanghai dumplings that you'll run across. See how many you can find in Shanghai! PS - Xiaolongbao is my personal favorite.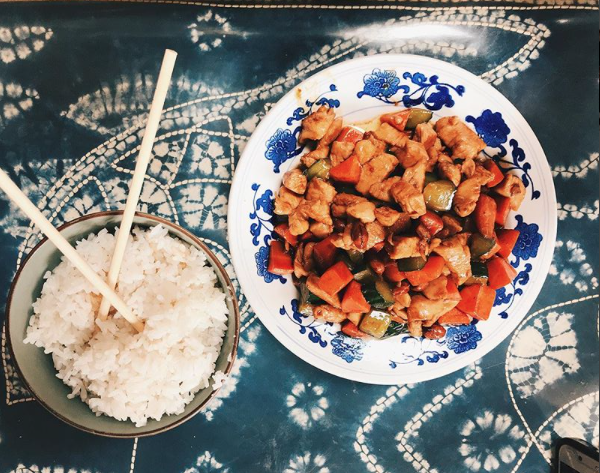 Oh, and getting to all of these places is a cinch, thanks to the Shanghai metro (more tips on how to use it, and how to get the cheapest metro tickets right there). We've also got another recommendation for you …. come volunteer in China!
It's such a huge country, a short visit really doesn't do it justice. Think about spending an entire semester here, vacationing to Shanghai and Beijing when you're not teaching English to a cutie classroom (no experience necessary, I might add).
Get your China Destination Travel Guide here and click below to learn more about volunteering there: