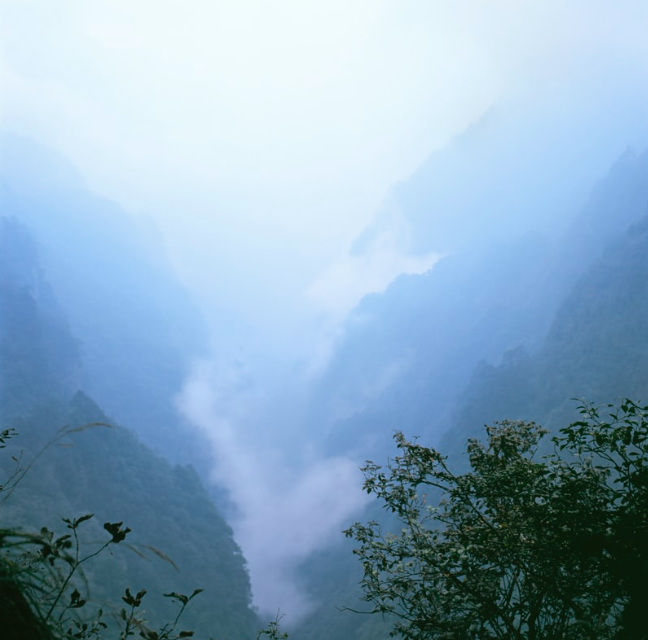 We love our mountains in China — and we have just one more to add to your list. Come sleep in a monastery and climb to the top to get as close to heaven as you can on this mountain!
Planning out what you want to see in China? There are some things you shouldn't miss, especially if you'll be in the Sichuan province. This part of China is a concentrated dose of some of the best things this country has to offer: tons of history, a culture of spicy food you can't get in any other province, plus it's where you'll need to head if you're into seeing panda bears.
---
See way more than you ever could as a tourist
Come volunteer in China
---
If you do find yourself seeing pandas in Chengdu and Buddhas in Leshan, you gotta come see Mount Emei too — it's only a couple hours away by train from Chengdu and 30 minutes from Leshan so you can easily see all 3 in one trip.
First, Get Yourself Here
Mount Emei is in a place called Leshan City and is absolutely gorgeous and super famous — it's one of the most famous sight-seeing mountains in this country so be sure to pack your camera.
Come From Chengdu (Or Leshan)
You will want to get yourself to Chengdu, a major city in Sichuan province, or the city of Leshan which is close by. We recommend spending time in Chengdu to see the pandas, then touring Leshan to see the giant Buddha there. Here's your city guide to Chengdu to help you figure out the rest of your visit in this city, but from either Chengdu (or Leshan), book yourself a train ticket to Emeishan.
We love Trip for booking trains - just look up the schedule from Chengdu (any station in the city but likely east or south station) to Emeishan.
Getting To The Mountain
Once you get the to Emeishan train station, you'll need to get to Baoguo village. It's a 30 minute walk, or a short bus ride — catch the #8 bus for 2 RMB, or you can take a taxi (which should cost about 15 RMB). Ride the bus till the end; the last stop is Baoguo and is right next to the bus station that can take you up to the actual mountain.
Hiking The Mountain
You can hike the summit in a day (there are bus routes and a cable car to help you out), but you can also stretch out your time for a couple of days to see even more. If you will be staying overnight on the mountain, you will need to budget at two days for the hike — one day to summit and sleep overnight, then one day to descend.
Here's a route to the mountain's views, outlining some favorite viewpoints and the distance between each site. We'll talk more about this below in pricing, but you can top to ride tourist buses or cable cars to some of the these views if you'd rather not hike.
Watch For Monkeys
As you're hiking, you'll be tempted to feed the monkeys that are around, but it's not the best idea. Some visitors have mentioned passing through a "monkey tollroad" where you have to open up your empty palms to show the cute bandits that you don't have any food.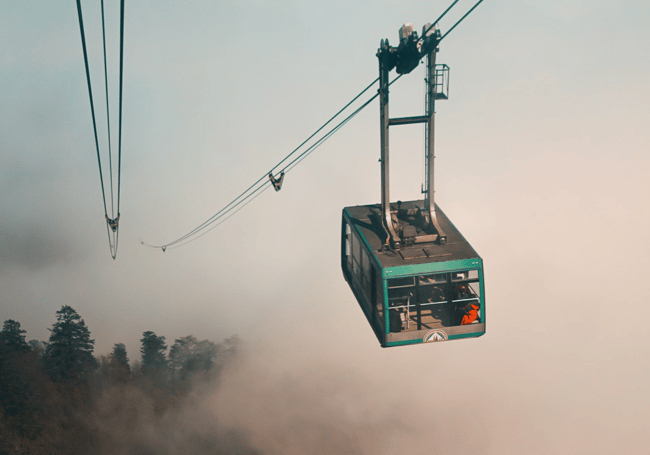 Where To Stay
Apart from some spectacular views, the summit is dotted with lots of caves, temples, pavilions and monasteries, and a hotel. If you stay at the Jiding Hotel, you can wake up and see the sunrise over the mountain (it's one of the highest hotels on the summit). Some people say the site is so incredible it's considered a supreme blessing to merely witness it with your own two eyes.
You can also stay at the base of the mountain in Baoguo village.
Any Suggestions?
We suggest staying overnight on the mountain to get the best views (but that may not fit your budget or your timetable). Look at reviews and ratings for hotels on Trip for places to stay on the mountain and off the mountain.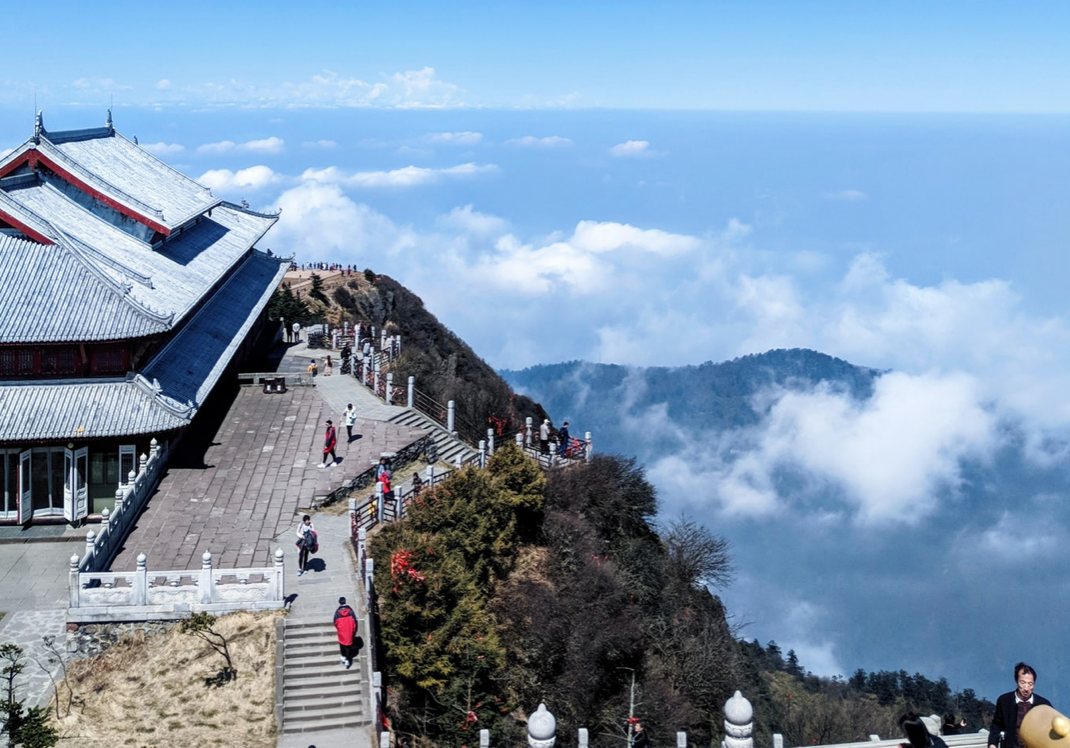 Prices + Other Info
There's an overall ticket price to hike the mountain : 185 CNY during the high season (January 15 - December 14th) and 110 during the low season ( December 15 - January 14). Just so you know, this area of China does get cold, and you may run into snow if you're hiking during the low season. We suggest visiting in the spring or autumn for the best weather and views.

Other attractions on the mountain also charge admission: The Baguo Temple, Fuhu Temple and Wannian Temple all charge an 8 or 10 RMB fee for entering.

Hours: 6:00 AM to 6:30 PM in the high season, and 7:00 AM to 5:50 PM in the low season.
Cable Car Prices
Finding Cable Car
65 Yuan (open 5:30 AM to 6:00 PM - High season)
30 Yuan (7:30 AM to 6:00 - Low Season)

Wannina Cable Car
65 Yuan (open 6:40 AM to 6:00 PM)
30 Yuan in the low season
You can get more transportation advice and info on the tourist buses by visiting this Travel China Guide.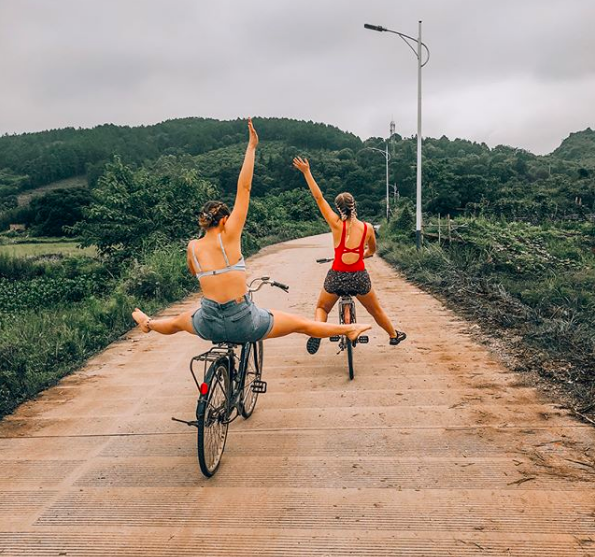 Come to China with us!
International Language Programs sends volunteers to China to teach English, but you'll also get vacation time to see places like this (and other favorites). We even have volunteers who have been able to take online classes while abroad or gotten internship credit while teaching English for ILP, so don't worry about fitting it in your schedule — we are here to help!