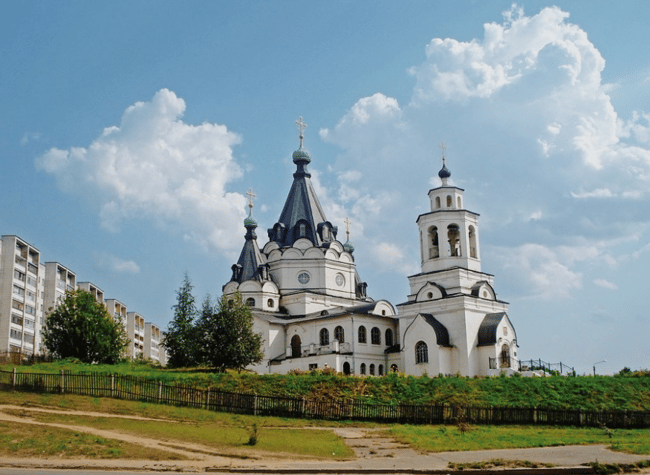 A cathedral-filled city sitting right on the Golden Ring Of Russia? Come to Kostroma and get all that and more.
Visiting Russia is all about the history — it's completely unavoidable. Even when you're visiting tiny cities perfected on the edge of winding rivers and adorned with a dozen onion domed churches, your quaint getaway to Kostroma is a history lesson lying in waiting. This town is a historic mark on one of the most famous collection of cities in Russia, the Golden Ring. See what I mean about Russia being all about the history?


---
Wondering what Russia is really like?
See for yourself while volunteering in Russia for a semester!
---
While most tourists just visit the big cities like Moscow and St. Petersburg, you'll get a glimpse of real-Russian life as a volunteer, with time to visit places like Kostroma and others on what's called the Golden Ring of Russia. This "Golden Ring" is an ancient group of cities that have served an important role in forming Russia's Orthodox church and preserving specific historic events, all leading to Moscow, the country's capital. What does that mean for you? We're talking classic Russia with tiny cities filled with onion-shaped domes and lots of gingerbread-esque cottages. You'll find that and more in Kostroma!
Sightseeing In Kostroma
A Few Tips For Visiting
Getting To Kostroma
Sightseeing In Kostroma
Tour The Ipatiev Monastery
You've gotta come visit the city's claim to fame. Now a museum, this monastery is embedded with some of the country's most noteworthy events — the first Romanov Tsar, Mikhail was actually born in Kostroma and the Trinity Cathedral inside the Ipatiev monastery is where he was elected as the first tsar. The city has quite a close connection to the Romanov dynasty, and is sometimes called "the cradle of the Romanovs". The monastery was first built way back in the 13th century, and is easily the most popular attraction in the city.
The whole complex is quite the space to explore, with loads to see. On the outside, you'll see white stone walls, glimmering gold onion-shaped domes, and a forest-green belfry: the buildings all sit right on the curve of the Volga river, creating quite the picturesque backdrop. Head inside and you can tour a collection of buildings, churches, and now-turned museums which detail the Romanov dynasty and see a huge collection of glittering icons from different historical periods. One icon, the Ipatiev Mother of God, is the most famous in the area — each year thousands of pilgrims from all over Russia travel o Kostroma to visit this image and pray here. Another thing not to miss? The painted frescoes in the Trinity Cathedral, they're some of the best in Russia. You can also climb up the towering belfry and hear the bells ringing out all over the city (and get quite the view of the river and of Kostroma, while you're at it).
Find It: Ulitsa Prosveshcheniya, 1, Kostroma, Kostroma Oblast,
Hours: 9:00 AM to 5:30 (10:00 AM to 5:00 PM in the winter months)
Costs: 160 rubles entrance fee, with guided tours available
You can get more info about the monastery on their website (in Russian).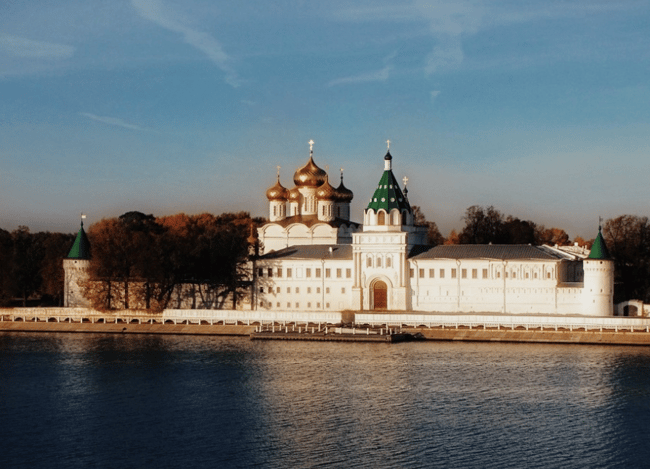 Visit The Museum Of Wooden Architecture
Get a glimpse at what Russia looked like hundreds of years ago at this outdoor museum. It's like a big park, dotted with a collection of old wooden houses and church from all levels of society, from all of the region. You can peek inside a peasant's house to the home of a wealthy landowner, to a wooden church built in 1713. The homes are filled with people dressed up in local clothes who show visitors traditional songs, dances, costumes, and traditions as a way to let you see what life was like back then.
See if you can spot a house dedicated to a classic Russian Fairytale, Baba Yaga — a wooden house built on chicken legs, where the fearsome witch Baba Yaga lives! Many of these buildings are built in the traditional style: totally without nails (which is amazingly impressive when you get up close to admire some of these structures).
Find It: Prosveshheniya st., 1b, Kostroma 156004, Russia
Hours: 10:00 AM to 7:00 PM (May through September
9:00 AM to 5:00 PM (October to April)
Costs: 150 rubles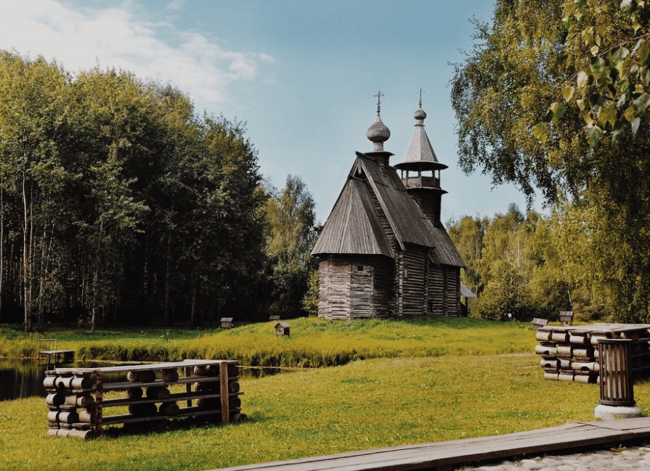 Hang Out In "The Frying Pan"
So it's only sometimes known as the "Frying pan" ("skovorodka" in Russian) in the summer time because they space gets so hot, but you'll have better luck finding the main square, by its real name, Susanin Square. Supposedly, so many horse-drawn carriages went around the square that it formed a circle around the area, reminiscent of a giant frying pan especially in the summer heat. The main attraction in this huge square is The Fire Tower, which is now an iconic symbol of Kostroma. This fire tower was built to watch over the city in case of fire, something the governor at the time was worried would devastate his city. Kostroma had suffered terrible fires in the past, and governor K. I. Baumgarten did not want that to happen again, hence the construction of the huge fire tower. It's built in an imposing Classicism-Style that's vaguely reminiscent of the main square in St. Petersburg, right by the Hermitage.
Now, the fire tower and surrounding complex is one of five buildings that are part of the Kostroma State Historical-Architectural and Art Museum-Reserve complex, and is the "jewel" of the city. It's home to a military museum where you can tour artillery exhibits and medals from the 19th and 20th century.
While you're in Susasin Square keep your eyes out for a statue of the dog, Bobka. According to legend, if you rub the dog's back and put some money in the nearby piggy bank, you'll find happiness! The square is a huge hub of the city, home to a massively tall Christmas tree in December, sometimes you'll find horse-drawn carriages and pony rides, and the occasional concert. It's a can't miss spot when visiting Kostroma.
Find it: Ulitsa Simanovskogo, 1, Kostroma, Kostroma Oblast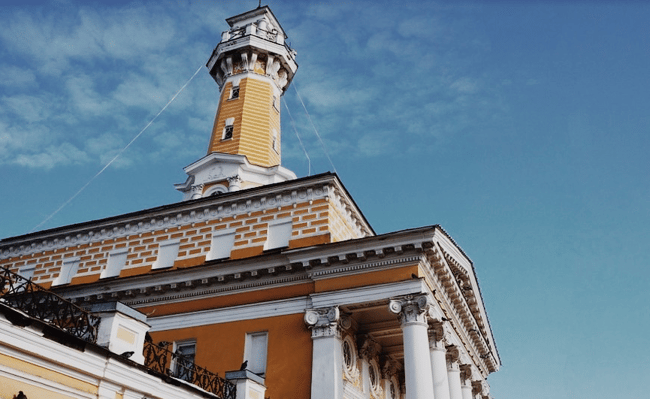 The City's Most Colorful Church
The Church of the Resurrection was made famous by a color photographer who visited in the early 20th century popularizing a photograph of the red-brick church that caused quite the stir which only piqued more interest when the history of the church was advertised.
According to the legend, leather merchant Kirill Isakov traded goods with a cloth merchant in England but when he opened barrels of cloth dye, he found gold coins instead. Isakov was worried the mistake was the work of the deal and donated the money to the church. The Church of The Resurrection is quite the stunner — built in a whimsically intricate style with welcoming arched gates that lead to a tall center square structure, adorned with rainbow cutouts and topped with five curvaceous domes. A closer look gives you a glimpse at cream colored relief accents. Learn a bit more about the church and its history here.
Find it: ул. Дебря, 37, Kostroma, Kostroma Oblast, Russia, 156005
A Few Tips For Visiting
Advice From Alumni
Apart from the sites talked about above, the city itself is quiet and quaint, best suited for travelers who want to walk around and soak in the sites of the 19th and 20th century homes spread out across the city, and peeking into cool looking cafes and churches. The main spread of the city can be walked in about 30 minutes, making getting around here very simple! With its position right on the river, Kostroma makes for a low-key day trip or weekend spot enroute to one of the other cities on the Golden Ring. One ILP volunteer put it this way — "St Pete's and Moscow are kind of definite have-tos but also you can go to Kostroma outside Moscow for a fun trip" while others suggested that they loved their time in Suzdal and Vladimir. Just something to consider when planning your time in Russia!
Getting To Kostroma
From Moscow
Traveling by train is your best bet. It takes about 5 to 6 hour to arrive from Moscow to Kostroma, with a handful of routes available each day. Mostly routes are at night, so you'll head to the train station late in Moscow, then wake up early to arrive in Kostroma, just in time for breakfast before you start your day of exploring. Prices vary, but you can get a 3-person sleeping compartment for about $10 a person, or a seat for even less. We love booking train tickets on this site (Heads up: Book tickets to "Kostroma Novaya" which is the train station just outside of the city — you won't see a plain "Kostroma" option pop up, so choose the "Kostroma Novaya" option).
If you're looking for things to do in Moscow, this guide has it all: our favorite things to do, places to eat, and more when it comes to Russia's capital city.
From Nearby Yaroslavl
Another city on the Golden Ring of Russia, Yaroslavl is a historic town full of churches and cathedrals aplenty, plus a pretty unique slice of history. There are frequent buses and trains from Yaroslavl from Moscow, so you can hang out in that historic city for a day or two, then make the 1.5-2 hour train ride from Yaroslavl over to Kostroma. There are multiple departures from Yarosalvl to Kostroma each day, giving you lots of flexibility with your schedule. Tickets are really affordable, ranging from about $5 to $25 for a one-way trip. Get train tickets and see routes on this site.

Oh and to help your visit to Yarosalv, we have this go-to guide (you're welcome).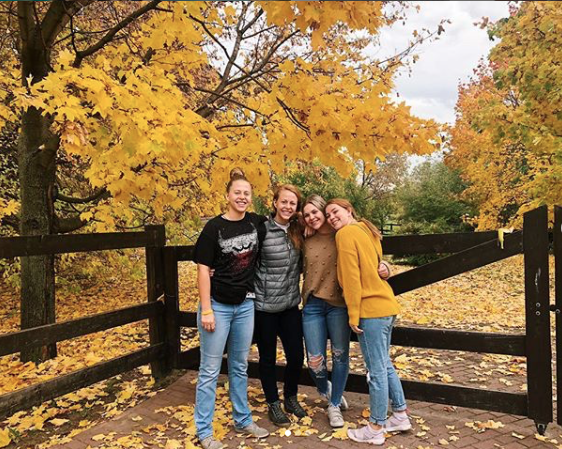 Come see Russia!
If you're looking for a way to spend a semester in Europe, here's your chance. ILP's a non-profit organization who's now accepting applications for college-aged volunteers. Volunteers live in Russia for a whole semester, teaching English and traveling around Russia + the rest of Europe. Sound like something you'll love?