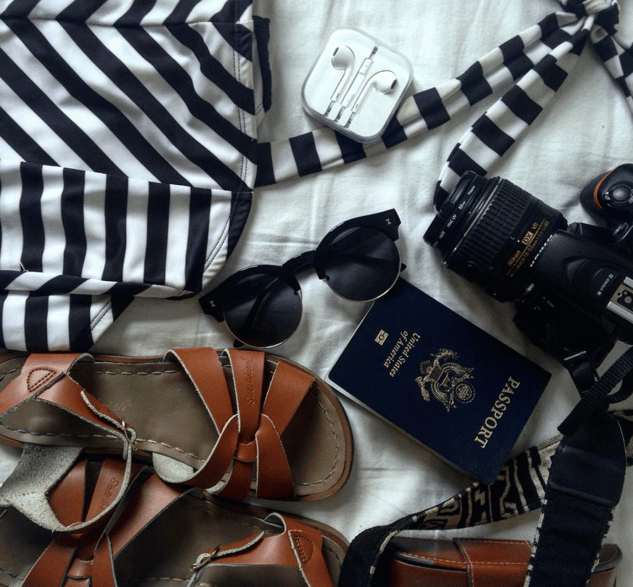 So you ended up not spending all of your pesos, baht, yuan or euros. What's the best way to get your money back?

As much as you love your foreign coin collection, you don't want $100 US dollars in rubles just hanging around your apartment, right? I mean unless you love wasting money but I'm guessing that's not the case.

I'm guessing you love saving money, am I right? How about paying less for an entire semester abroad in Lithuania or one of ILP's 9 other countries? We've got a free guide full of money saving tips right here.

So whether you're just taking a short trip to England or you're volunteering in Ukraine and end up with extra cash at the end of your semester, here's the best way for any world traveler to exchange your foreign money back into good ol' American cash:
Sometimes it's best to exchange it at home
For big, global currencies (like the Chinese yuan or the British Pound) you'll be A-OK exchanging your yuan into dollars once you get home. You can go ahead and email your bank and see if they can do this for you or if you'll need to go to another bank.
Your bank might have a minimum amount you have to exchange (has to be at least 20 pesos or 10 Polish zloty, etc.) but just know most banks won't exchange out your coins. It's best to spend your coin baht on the cheapest things to buy in Thailand or just adding them to a foreign coin collection.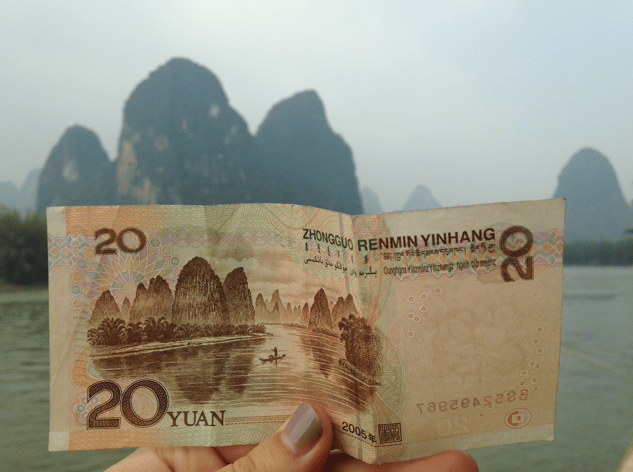 But sometimes it's better to exchange it abroad
You may get a better rate in-country. When I was traveling in Singapore, I called my bank and found out I'd lose a lot of money if I waited to exchange it at home (we're talking $40-50 dollars because of the bad exchange rate!) That's because people in America don't really need Singapore dollars. But guess what? Lots of people in Singapore (expats, tourists and other travelers) need American dollars. Because I exchanged my Singapore Dollars to US Dollars before I left for home, I only lost $1-2 in exchange fees.

It also made more sense to change my Thai baht in Singapore than in the US because lots more people go to Thailand in Singapore than people in America do.
Exchange it at the airport
If you're getting ready to take your flight back home, you can also exchange at the airport before you board. You'll see little kiosks all over international airports that have a sign for "money exchange". That's a great spot to change out your cash last minute, but it's not our favorite option because they often have a higher exchange fee. Also know that there's typically a minimum amount that they'll exchange (just like banks) so this doesn't work for your leftover coins.
Treat yo self
Spend your money! If you know you're leaving the country and have a pocketful of change, spend it on whatever you can. Hit up the 7-11 for snacks before you head to the airport or buy yourself some lunch before you head to the airport gate. If you don't have that much cash on you, you likely won't be able to exchange it so you might as well get a treat before you take off on your long flight.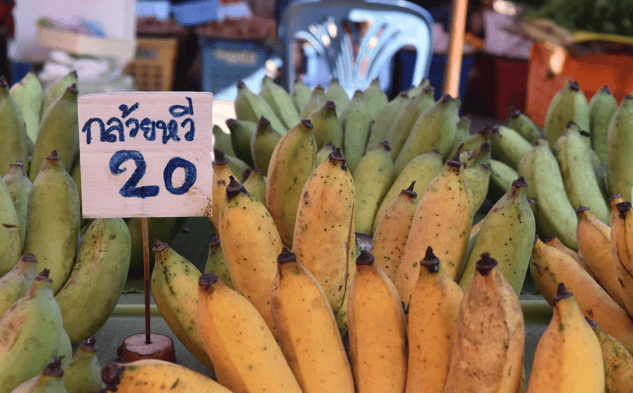 Sometimes You Can Trade It With A Friend
A friend of mine came home from a trip to Thailand and realized she had quite a bit of Thai baht hiding in her wallet. Bummer, right? She was able to get in touch with people who were leaving for Thailand with ILP in just a couple weeks and traded Baht for US dollars in person, without needing to fuss with a bank. Score, for no exchange fees!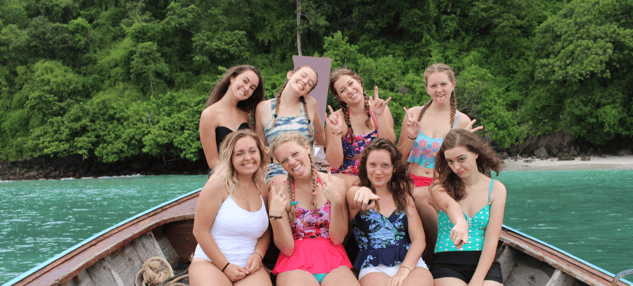 Clear as mud? Basically, it just pays to do a little research. You can definitely figure out the local exchange rate at the ATM/Bank you use while abroad and you can email home to figure out what your bank will charge you. Sometimes the difference is about the same, but sometimes, it's better to exchange it while you're abroad. Just do some poking around so you can do the best deal.
And for anyone looking to make travel more affordable in the first place, how about becoming a volunteer with International Language Programs? ILP sends volunteers to countries all over the world for a whole semester and as always, your program fee includes your airfare, meals, housing, visa and culture classes! For help fundraising for a semester abroad, just click that button below!