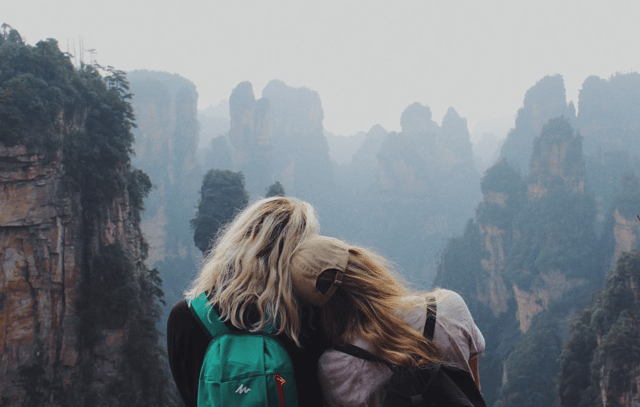 If you are in China, you have GOT to go see the Avatar mountains in Zhangjiajie! I know, it's tricky to say but the views are absolutely incredible…and the park is absolutely gigantic. So don't waste your time figuring out where to go; we've done all that research for you.
Do giant pinnacle mountains swirled with mist come to mind when you think of what life is like in China? These mountains inspired scenery for the movie Avatar, who knew they were in CHINA?? You probably have pictures of the Great Wall and bowl after bowl of rice, right? China has that too, but so much more; you can wander mountain villages, bridge jump in tropical rivers, lounge on the beach, and even go ice biking in Beijing, all in the same country. So go out and see it all on your vacation! One place you cannot miss is Zhangjiajie but it would be helpful to know a few things before you go.

First off, this park is HUGE. You can get a tourist map from the park or your hostel and you'll see what I mean when you start unfolding it; the map is gigantic and keeps going and going and going. If you see this map, buy one! It's super helpful, not expensive and makes a great souvenir.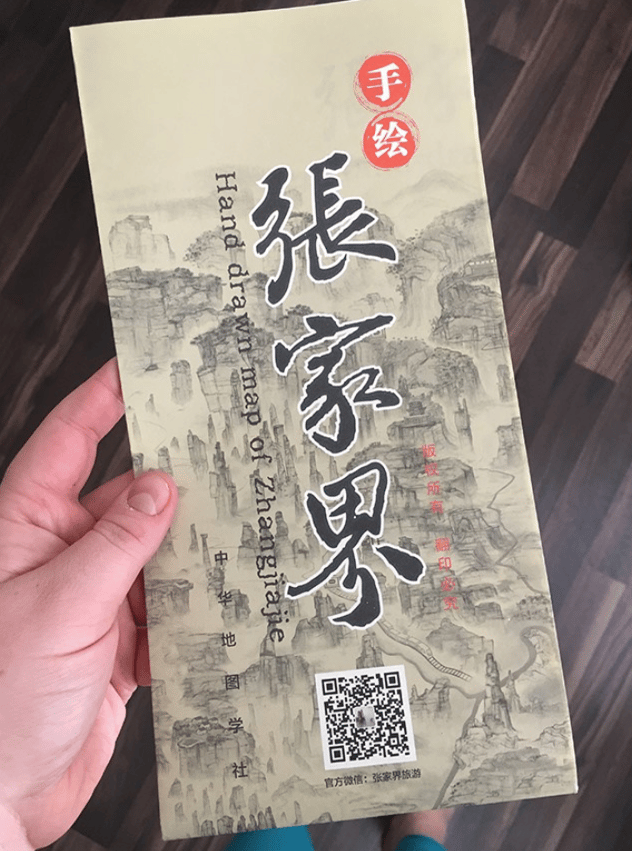 So, if you are here for a couple of days, it's best to know where to go, what to see and how to get around so that you make the most of the highlights:
What You Should See:
After you get your hands on a map, you'll see that the park is separated into areas with names that are hard to pronounce (like the ones below). Just keep these places in mind and when you open your map you'll know exactly where to head for first!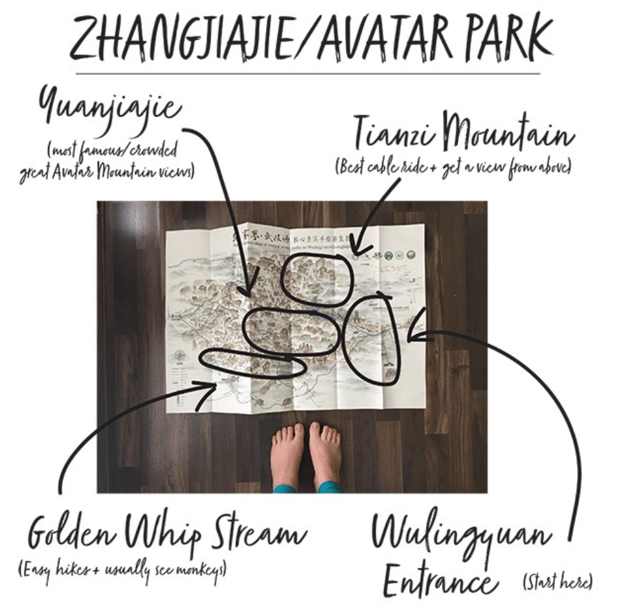 Wulingyuan Scenic Area
Monkeys!
Tianzi Mountains
Yuanjiajie
How To Get Around
Wulingyuan Entrance
Use The Free Shuttles
Get A Map + Ask For Help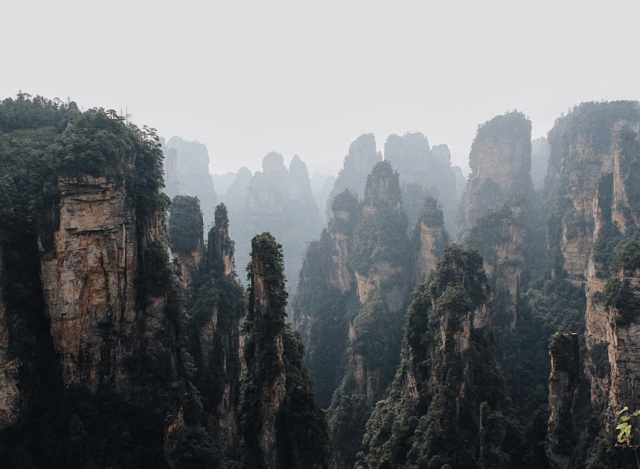 What You Should See:
Wulingyuan Scenic Area
So, Zhangjiajie is actually a city and also National Park (which is about an hour away from the city) which is confusing. What you want to visit is the Wulingyuan Scenic Area — this is where you see it all, from the monkeys to the gorgeous mountains. Wulingyuan is a cute little town about 40 minutes away from Zhangjiajie city, so plan on staying in Wulingyuan unless you want to drive back and forth into town every day (which you don't!) This post explains all this in more detail.

And because China is awesome and confusing, there is also a park entrance called Wulingyuan, but we will get to that later.
Monkeys!
You can find them all over the Golden Whip Stream, which is where I saw tons of them when I was volunteering in China. Watch out for monkeys as you cross stone bridges, dense forests and of course, the stream itself right here — These monkeys will grab any sort of snacks right out of your hand, so be careful when you stop for a snack break here.

I've also heard you can find monkeys hanging around the base of the Bailong Elevator; This elevator is pretty cool, but you should know that the lines are long and it's pretty pricey (about $16) for an elevator ride that takes just a few seconds. Those seconds are really cool and get you up to or off the mountain quickly, just so you know.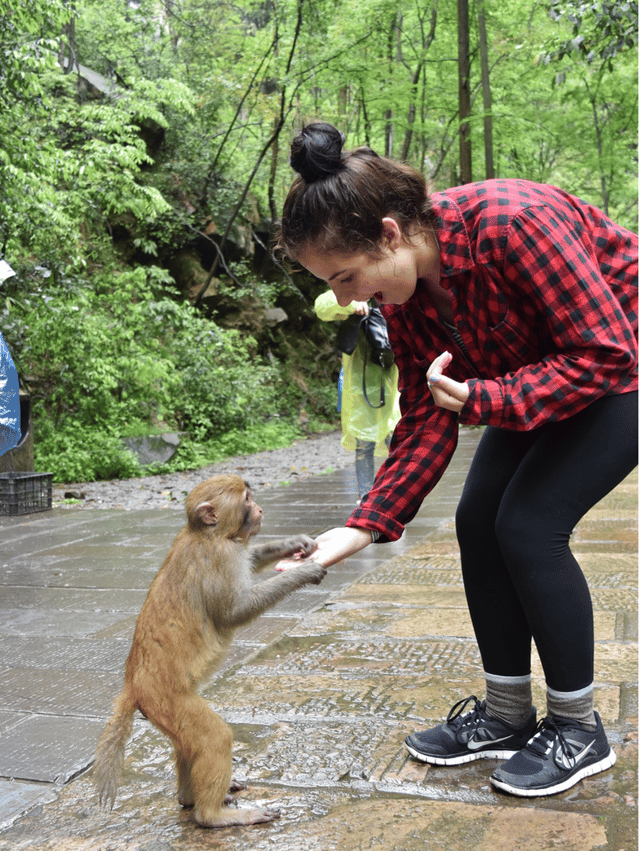 Tianzi Mountains
Take the cable car ride up to Tianzi Mountain! It is breathtakingly beautiful. The view on the way is stunning from above and that way you can save your energy for the hike down (or you can also ride the car back down). There's also a McDonalds up on the very top of this mountain, so you can get a McFlurry while you take in the view. Yummmmmm. This area is in the east, closer to Wulingyuan so it's a perfect spot to go when you're close to that entrance.
Yuanjiajie
So, we've already talked about how Tianzi Mountains are in the Tianzi section (makes sense, right?) but there are some spectacular views in the Yuanjiajie sections, like the Avatar Hallelujah Mountains! This is where you can find the Avatar Mountains you probably came here for. This website gives you a pretty helpful visualization on all the park's sections, if it helps. Oh, and it's a popular tourist attraction so be ready for some crowds.
How To Get Around
Wulingyuan Entrance
Because this park is so gigantic it has tons of entrances, which makes sense. We think the best entrance is Wulingyuan, because it's pretty close to the Tianzi cable car and the surrounding sites. Also, you'll probably stay at a hostel in Wulingyuan town. There is also an entrance near the Golden Whip Stream if you want to go directly there for a day.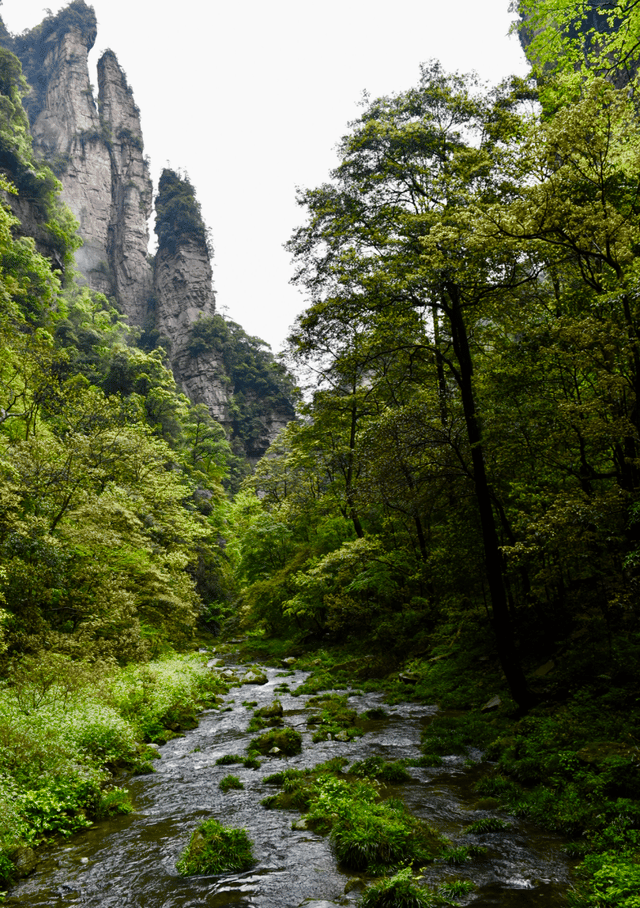 Use The Free Shuttles
You'll purchase a 3 day park pass to enter, but once you're inside there is a free shuttle system within the park. Of course, you'll need to take a bus or a taxi to the park entrance, but once you are inside, you can take the free shuttles around to the spots you want to see. They're just little buses that you can jump on and off of at main locations. There are signs around, but it can get a bit confusing. This is where a map comes in handy: you can see that the shuttle routes are black and white, while the hiking trails are marked in orange and green.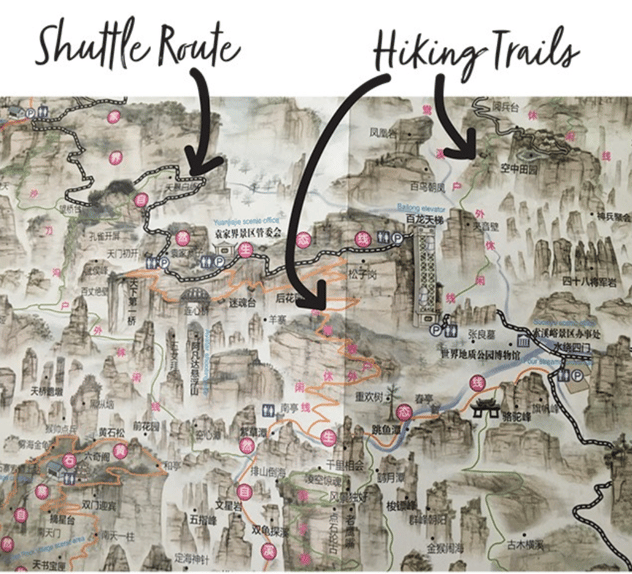 Get A Map + Ask For Help
Get a map! It has all of the free shuttle routes mapped out so that you can see where a shuttle goes, where it doesn't, etc. If you're not sure if you're getting on the right shuttle, just show your map to the bus driver and he'll nod yes or no. This is how you get around the park without speaking any Mandarin! And trust us, it's going to be tricky to find any English speakers here - which is kind of the best part because not many Westerners know about this incredible place yet.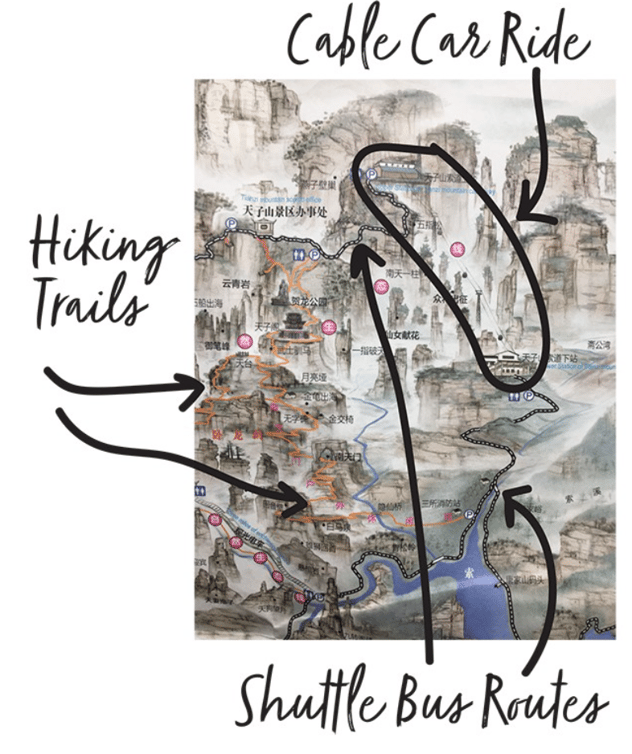 Especially if you are staying at a hostel in Wulingyuan or in the park itself, the staff there are going to be your best assets to getting around the park. I stayed at the Wulingyuan Youth Hostel and Victor was SO helpful; it was going to be rainy and cloudy our first full day in the park, so he mapped out a trail to explore along the Golden Whip Stream so we wouldn't hike all the way up to the top to not see anything because of the clouds.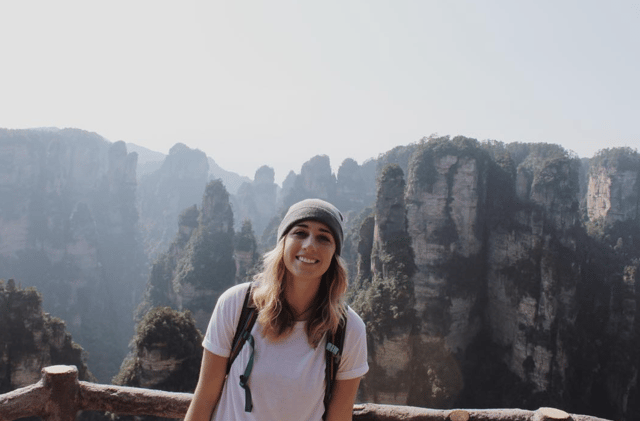 Hopefully these tips will make your trip there a lot easier to plan; you wouldn't want travel all the way there and not see what you came here to see. Get way more China in your life by visiting our blog…and by clicking that bright green button right here: