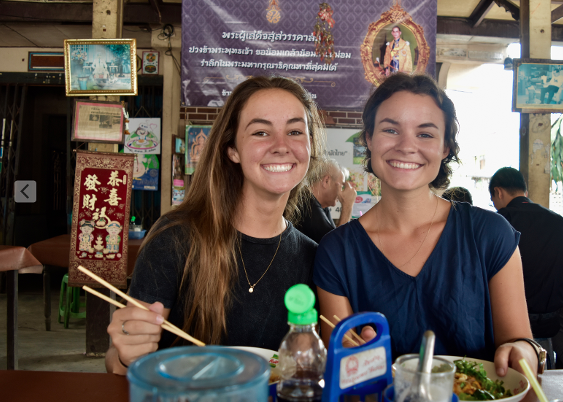 Have your heart set on eating all the new foods in a new country but still want to have some cash to spend on a weekend trip to dreamy beaches? Yep, us too — here's how to eat out for cheap so you can still have money to spend on rad vacations and those cute nesting dolls from Russia.
Ready to travel the world and save money while stamping your passport? Here's how to pay less for your semester abroad with ILP!

Here's the thing: a HUGE part of travel is the food. It's basically a way to actually taste the culture of this new country you're living in. But tasting and trying all the local food can get expensive if you're not careful. Luckily, we've put together these tips to help you eat out when you want and not run outta cash before your semester ends.
Use The Program

Eat Local

Stop At The Store

Share Plates

Eat The Street
Use The Program
Here's a big perk of traveling with ILP (aka International Language Programs) — 3 meals a day are covered by your program fee when you're teaching. That means that you'll only need to go out to eat when you're on vacation. It's fun to go out during the week with your ILP group, but you don't have to (especially when lunch in Poland looks like this!)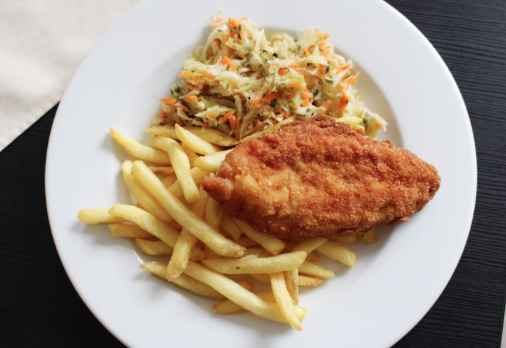 Eat Local
When do you eat out, eat the local food! Sure, there will be times when you are homesick and will need a hamburger like you need air in your lungs, but eat local when you can. When I went to serve abroad in Thailand, I was shocked to see that a plate of Pad Thai cost $1, while a plate of spaghetti was around $11.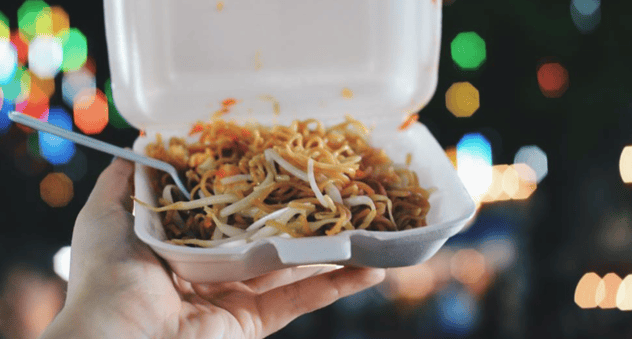 Shop At The Store

Eating out doesn't meant eating at restaurants. You can find all sorts of yummy gems at your local grocery store. While volunteering in Eastern Europe, do this grocery store challenge before packing up your goodies and having a picnic near your Old Town. Or, see who is brave enough to try one of these Lithuanian snacks!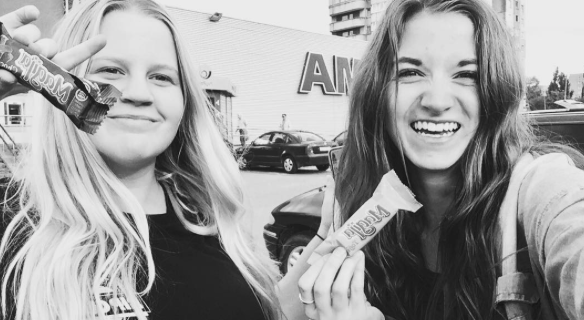 Share Plates
Scope out some eateries in your city and figure out what the portion sizes are like. Truth be told, sometimes you can split an entire plate (and the cost) of a massive bowl of noodles or a giant plate of tacos. You'll probably want to eat the whole thing because it's delicious, but to save a few dollars you can share with a friend.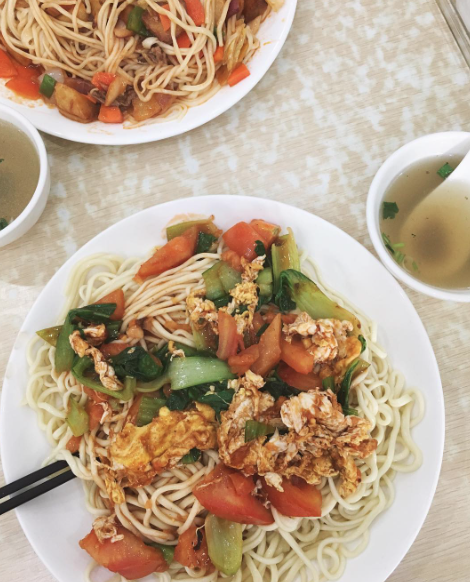 Eat The Streets
Not literally, but street food is almost always inexpensive and is almost always delicious. Some of my favorite meals from my travels have been from friendly people running roadside stands. I also have some really sweet memories of making friends with the lady at the dumpling counter or the man who runs the stuffed pretzel stand.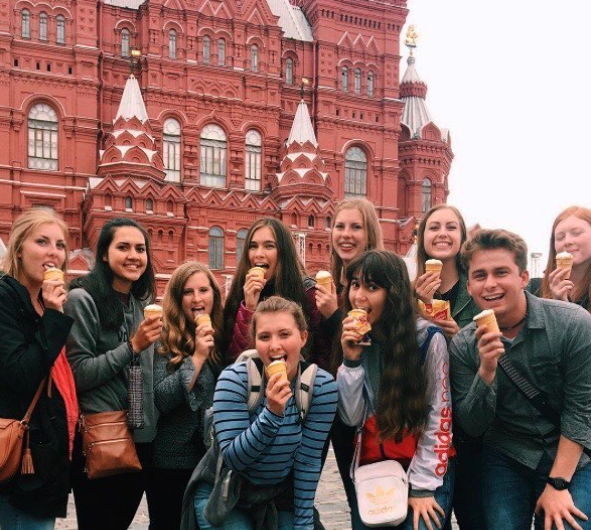 Ready to jump in and eat all the foods while you live abroad? Think about traveling and volunteers with ILP for a semester so you have lots of time to try lots of food (and see some crazy cool cities, too). We've got schools in places like Asia, Central America, The Caribbean and Eastern Europe and even can give you help fundraising for a semester abroad if you're looking to save even more money.