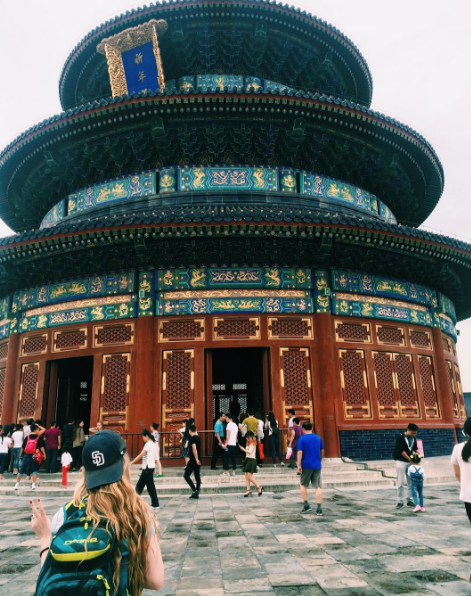 There's a million cool things to do in Beijing, but it's about to get a whole lot cooler.
Dreaming of volunteering and traveling in China, but don't know what to expect? Click here to download our free guide about what a day in China is actually like!
When you find yourself in Beijing, China it can be hard to decide what to see and do, because there is just so much! We're about to make it even harder by adding one more thing to your list ... Especially if you'll be there in the winter or spring.
Ice Skating Done Right
A few things you need to know:
There are surprisingly a bunch of Ice Rinks in Beijing. It gets pretty cold there in the winter and if you visit the Great Wall in November or December you'll probably get beautiful snowy views. So, ice skating is a thing in China! You can even skate next to the Summer Palace. Talk about a great view!
Check out this list to see what other places have rinks.
The cool thing about the ice rinks in China are all the extra things you can rent.

Ice bikes are specially made bikes that you can ride around on the ice. Ice chairs are little chairs you slide around on and you have poles to push yourself. There are also ice boats, trucks and sleighs! I don't even like ice skating and think this is SO awesome! You don't have to be really coordinated to skate in China. Just rent a chair and go have fun.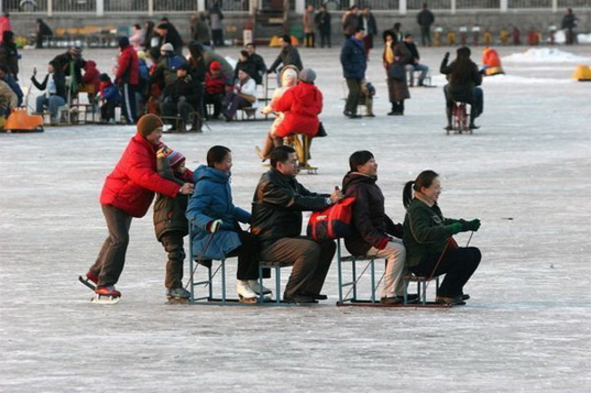 This Is Fun, But Is It Expensive?
In true Chinese nature it is so cheap! Rentals start at about $1.00 an hour for some things, which is a steal of a deal! (Check out that link above for more prices!)
So, grab some warm clothes and head to Beijing! Because, honestly, we can't think of anything cuter than watching Chinese children (and cutie grandmas) all bundled up and using ice bikes.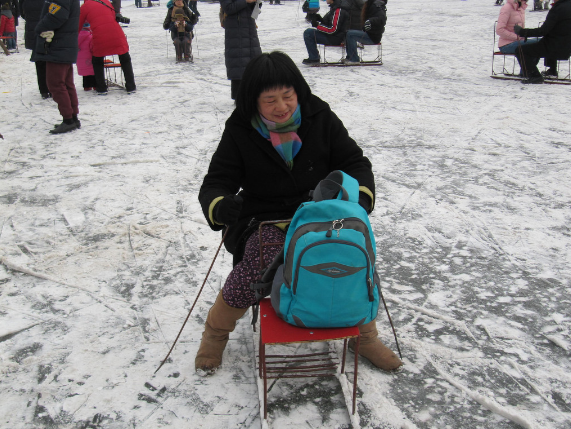 While volunteering abroad with International Language Programs (ILP), not only do you get to travel to amazing places, but you also get to make a difference in children's lives by giving service through teaching English. It is an amazing and life changing experience — come see what living in China is like by reading a few things on the ILP blog.
Or you can click here to know what it takes to be an ILP volunteer.
Last, but not least, learn more about volunteering in China here!